Rachael Reflects on a "Day in the Life" Teaching English in Chiang Rai, Thailand
By Jennifer Collis
February 4, 2016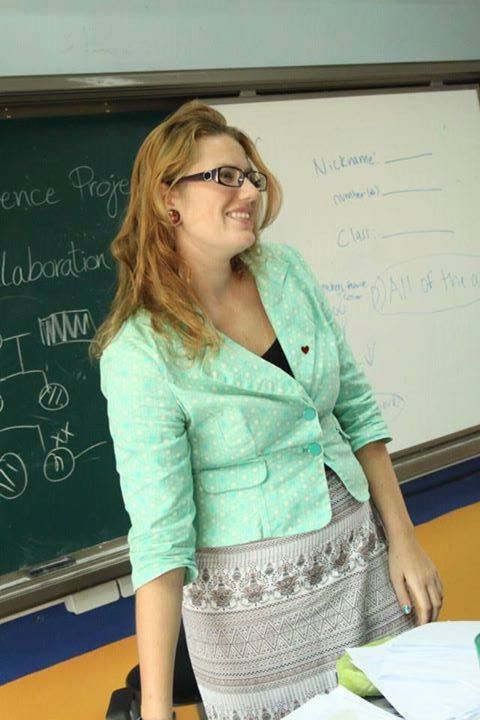 Rachael is in her twenties and a graduate of Purdue University with a Bachelor of Science degree in Biology.  A U.S. citizen living in Switzerland with her family, Rachael was already well traveled when in 2014, she decided to spend 5-months teaching English abroad as part of the Bridge Teach in Thailand Program. In the program, she was placed into a paid teaching position in Thailand and provided with housing and in-country support. Rachael's placement was at the Princess Chulabhorn's Boarding School, 10 minutes outside Chiang Rai, in beautiful Northern Thailand. I asked her to reflect back on a typical "day in the life" when she was a teacher in Thailand.   
As a teacher in Thailand, I typically woke up… at 6:45 am and then brushed my teeth and got dressed for the day, wearing "polite" clothing (a long skirt and blouse).  I would generally eat a couple bananas (as they are small in Thailand) on my walk to school.  There was usually some food in my office as all the teachers would bring in sticky rice or other treats to share with each other. 
When it was time to head to school I…  walked, as I lived on campus.  It took me about 5 minutes every morning.
Living in Thailand could best be described as… a once in a lifetime experience. The pace there is different from the pace in the US. They live on "Thai time," everything is an approximation. If they say meeting at 3 pm, they usually won't start until 3:15 or 3:30.  Everything is very laid back; they live by the phrase "mai pen rai", which means "no worries." They are kind and welcoming and are excited to share with you, whether in laughs, whiskey, or food (and they LOVE food).  
No matter how many times I saw… a family of 4 or 5 on a motorbike in Thailand I was always surprised by… how well they maneuvered. They drive with umbrellas open in the rain, and with 3 or 4 adults sometimes. Yet they are still so skilled at it.
The students overall were… amazing! My students waved and said "good morning" every day. They are excited and enthusiastic to have a foreign teacher, who is not as strict as the Thai teachers. They are usually happy to try and talk and pay attention, because it is not every day that they get to learn Biology in English.
The most challenging part of my day was…  being the last to find out about everything. I don't know if it is a communication issue, or just that Thais are so flexible, but it's sometimes frustrating when you are waiting in your classroom for 20 minutes wondering where your students are, only to find out that class is canceled. Or showing up to the office at 7:30 am after a month break, to find out the doors are locked, and no one is on campus, because school doesn't start for another week. As frustrating as it was, it taught me to become a more flexible person, to not take things personally, and to realize that things happen, and you just have to "mai pen rai."
I got home from work around 4:30 pm and I usually… chilled out, literally. I would turn on the A/C and lay in bed for a few minutes.  After cooling off I would go outside and play ball with the students, or go to a park to enjoy the sunny afternoon.
On the weekends, I… traveled and explored as much as possible. I would find myself exploring the city I was living in, or taking a bus 3 hours to the next big city or riding my bike an hour or two to see what the smaller villages around the area had to offer. My friends and I (other teachers) would go walking through fields and forest just to see the landscape. If I wasn't traveling I would go to the bar and listen to my friends play music. Sometimes I volunteered at an orphanage teaching English.  And several times I would go rock climbing (which I started doing while in Thailand).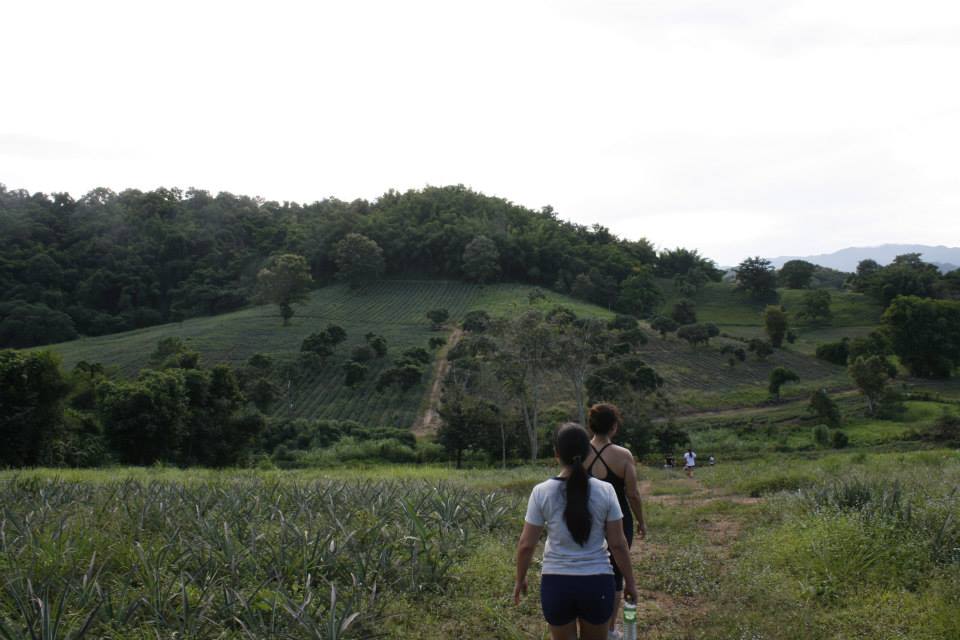 The best part about living in Thailand was… the food. The food is so exotic and there are so many dishes to try! Eating is a very communal experience. The food is everywhere, and I can't even count how many strangers would invite me to sit and eat with them, even if they didn't speak English. They share all their food, and most of the time eat with their hands. I was invited into Hill Tribe homes to try traditional foods, at lunch teachers would share slices of oranges to taste all the different flavors. If you are ever in the north of Thailand, you have to try the Khao Soi (it's an orange curry with rice noodles, with fried noodles on top), it is the greatest dish I have ever had!
Are you ready to embark on your own adventure in Thailand? Take the first step by learning more about Rachael's program.