Rachel, From the U.S., Independent Online English Teacher
By Krzl Light Nuñes
October 23, 2022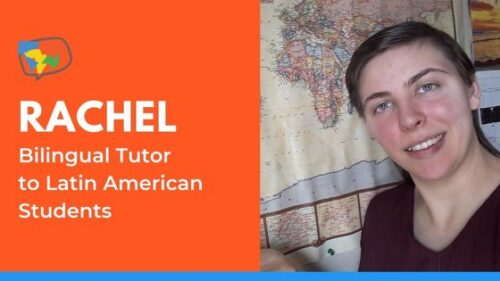 Being proficient in the Spanish language paved the way for Rachel Bryan, from the U.S., to not only meet Hispanic people but also help them improve their English skills. As an independent online English tutor, she teaches learners from Latin America. She shares how volunteering inspired her to pursue a path in TEFL, how she prepared to set up her own online teaching venture, and the projects she's working on these days.
Hi, Rachel! Can you tell us a bit about yourself?
I'm from Florida and I reside in the U.S. I have several hobbies in the arts: singing, dancing, drawing, writing, voice, acting, and puppeteering. I'm actually going to make puppet show videos on YouTube very soon!
Before I started teaching English, I was a caregiver and a volunteer English teacher in a college, where I gained valuable experience for almost three years.
Learn more about volunteer English teaching.
What inspired you to become an independent online English teacher?
My volunteer experience in college inspired me to continue teaching. When I saw what the students were struggling with and how they seem to learn a lot from my help, I knew I loved helping people in this way. It made me feel very good, and the people made me feel very special.
What are the benefits and challenges of becoming an independent teacher?
One of the benefits for me is the satisfying feeling of knowing I'm helping my students with their exact needs and not just putting them through a curriculum where you don't do anything other than the curriculum.
On the other hand, the challenges are finding the students and finding some that can pay a good amount of money for classes.
Independent English teachers share their top tips for finding students.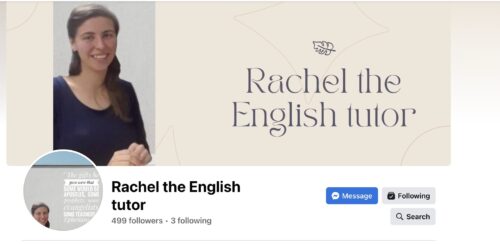 How do you find private online English students?
I found the students that I know so far from different language learning apps like HelloTalk and Speaky. I was very fortunate. One of the very first students I found on Speaky loves my classes so much that he still takes classes with me every week.
I give personalized classes. First, I give them a free video call to get to know them, and I give a few small tests to determine what level they are at, or if they already know some English, I let them tell me so freely.
Find out how you can use social media to get more English students.
Can you tell us more about your job?
My students are almost all Spanish speakers. I teach a person in almost every Latin American country. I love the different Latin cultures and these people, especially the people of Colombia, have been the most friendly to me. They have hearts of gold, and it's a pleasure for me to serve them and many others in the Hispanic community.
You also speak an intermediate level of Spanish. How did you decide to study Spanish and what advantage does it give you as an English teacher?
I started learning Spanish because I met a friend in my country from Puerto Rico and he was very kind to me. I think he was the first Hispanic person I ever talked to. Then, in college, I met more Hispanic people from other countries and continued learning Spanish on my own. So, I learned what I know now. I read books, listened to music, and watched a few movies. It's good to talk to yourself and repeat words to not forget them if you can't talk to another person while you are learning.
Knowing some Spanish helps me to know more easily what my students are struggling with on their journey to learn the language. And, it helps them that I know Spanish to answer their questions faster and more easily than if I didn't know their language – it saves a lot of time for us both!
I took the Specialized course in Teaching English Online as a Freelancer because I wanted to show my students that I'm more serious about this and that I took more time and effort to gain some extra knowledge and experience.
How did these courses help you professionally?
The course helped me learn about different programs I had never heard of, and that helped me out a lot. I learned useful techniques for teaching that I appreciated as well.
What are your future career plans?
I hope to help more students in the future and also teach children about English and some lessons that can help them in life through puppets. I plan to start making puppet videos very soon. It would be cool if that became a career path as well – a teacher/puppeteer.
What are your tips for English teachers who want to start their own online English tutoring business?
I recommend researching a lot about different applications. You'll need to share your lessons online with your students. I use the platform Google Meet to make the calls, and it works very well for me. I prefer it over Zoom.
Create a social media page and look for Facebook profiles who might be interested in your page. Don't be afraid to write to some people who you think might be interested, and just be polite.