Freelance English Teachers Share Their Strategies for Finding ESL Students
By Krzl Light Nuñes
February 11, 2021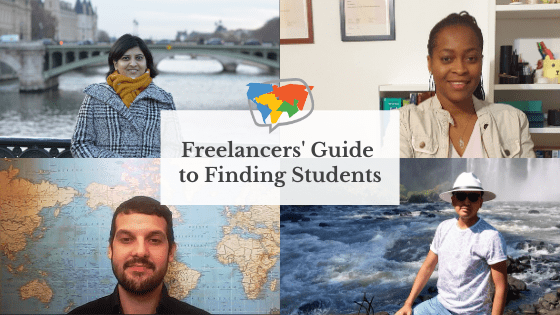 Do you want to be your own boss and become a freelance English teacher but are clueless as to how you'd get students to sign up for your lessons? While finding ESL students can take time and dedication as an independent online teacher, it's definitely possible with a little guidance — just take it from the many freelancers who've made it happen! We interviewed some of these teacherpreneurs to find out their strategies for attracting online ESL students and building their client base for teaching English online.
If you're new to teaching, you'll want to get initial training and qualification with a TEFL certificate. You can explore our online TEFL courses to get started!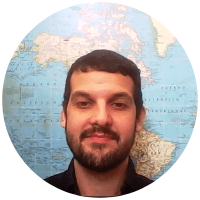 Alejandro Olivares, from Venezuela, a freelance English teacher in Argentina
An experienced English teacher, Alejandro has worked for language institutes while simultaneously growing his freelance teaching business, offering private classes to students both in-person and online.
What's the primary way you find ESL students as a freelancer?
When I was in Venezuela and I was starting out as a teacher, I had two main ways to find students: posting on Mercado Libre [a popular e-commerce marketplace] and through the recommendations of my friends and relatives. Years later, I created my LinkedIn account and this social media channel was also good for finding students. I got my last four students using my network on this platform. I've also tried using websites such as Tusclases and Superprof, but I haven't gotten good results so far.
Learn how you can use social media to get more students as a freelancer.
What's your best advice for other freelancers who would like to find students?
Be patient. Being a freelancer is not easy, but if you want to manage your time and rates with freedom, it's the best way to do it.
You have to slowly start creating a network.
You must constantly market yourself. In the end, this is what you should do if you want to be your own boss.
Always remember that your work speaks for itself. If your students like how you teach, they will recommend you.
Read a previous interview we did with Alejandro.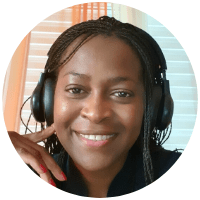 Deborah Meli, freelance online English teacher from Switzerland
For the past 18 years, Deborah has thrived as an independent online English teacher in her home country, where she specializes in helping professionals with their Business English needs.
How do you usually find students as a freelancer?
The primary way is by advertising online on business platforms.
Having your own website is beneficial.
Investing in flyers and business cards, which one can distribute either in mailboxes or business centers, also works.
Another good way is advertising on supermarkets' public bulletin boards — and it's free!
Sometimes, we forget or underestimate the power of viva voce. So, it's important to tell your students to spread the word.
What's your best tip for other freelancers who would like to find ESL students?
Focus on the right audience and keep it simple when it comes to delivering the message about what you offer. You don't want potential clients to guess what you offer.
Read a previous interview we did with Deborah.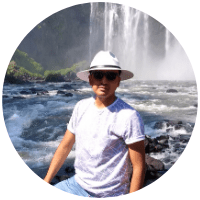 Andres Bermudez, a freelance online English teacher in Mexico
A multilingual teacher, Andres has been running his own online language school in Mexico. Aside from teaching English, he also gives Spanish and Chinese lessons to kids, teenagers, and adults.
What's your main way of finding ESL students as a freelancer?
My primary way of finding students is through my Facebook page. I also post different flyers or language content in several language learning or teaching groups.
What's your best advice for other freelancers who would like to find students this way?
They should post to groups of interest about learning languages. Also, they have to feel passion for finding students and teaching and to never forget their own purpose or why they are teaching.
They must stay hungry and create different strategies since there is no recipe for how to be successful.
Read a previous interview we did with Andres.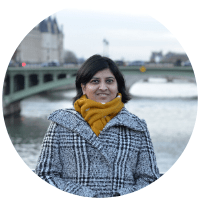 Suchismita Dutta, from India, a freelance online teacher in France
Suchismita has been working as a freelance EFL teacher through the online marketplace, Preply. Working with learners around the world, she has also made teaching IELTS exam preparation her niche.
What's the primary way you find ESL students as a freelancer?
I have registered myself as an online English teacher on various teaching portals or marketplaces and this is how I meet interested students who wish to learn with me. Currently, I am teaching EFL and conversational English to a Colombian student based in Sydney, who expressed the desire to learn with me through a teaching portal.
What's your best advice for other freelancers who would like to find students this way?
Every website requires its teachers to post a self-introduction video and mention their teaching skills and methodology. The key to finding students is to create a good self-introduction video and present yourself in the best way possible.
Some websites don't even require prior teaching experience, but a certification in English teaching is a plus if you have one.
Read a previous interview we did with Suchismita.