My name is Gabby Torregiani, educator, translator, ESL specialist, coach, and Bridge online course tutor. I have more than 24 years´ experience in TEFL/TESOL and 15 years in teacher training. As a freelance English teacher who has launched my own business, I'm also the head tutor for Bridge's Teaching English Online as a Freelancer TEFL/TESOL course, which trains teachers in the operational and marketing skills to do the same. I would like to share some tips from this course and from my own experience on how to become a successful teacherpreneur and, in particular, how to keep an entrepreneurial mindset even in tough times.
What is a teacherpreneur?
A teaching entrepreneur, or "teacherpreneur," is an educator who combines her skills, knowledge, experience, creativity, and passion to develop new a line of resources or services within the education industry – and, of course, earns additional income.
For example, a classroom-based English teacher may decide to become a teacherpreneur, starting a side-gig as a private online English tutor, specializing in an area of expertise, such as teaching IELTS exam prep. This teacherpreneur will need to use his or her educational background and skills, plus entrepreneurial skills like marketing, business management, and social media promotion.
I was already a teacher when I decided to become a teacherpreneur back in 2005, founding my own organization, TCLS. TCLS provides a whole range of English-related services, including in-company English training, English for babies, teacher training, materials development, coaching, interpreting, translating, and more.
If you dream big, expect big challenges
Innovative teacherpreneurs are constantly searching for new ideas, opportunities, and strategies to help their enterprise succeed; however, we're currently facing new challenges in these crazy times during the coronavirus pandemic and resulting lockdowns and restrictions.
Do we really have time to come up with new ideas to start a business, to reinvent ourselves, to change, to create? Some of you may think we don't. We are locked down and not only do we have to work and try to stay healthy in many ways, but we may also be facing the additional challenges of working from home, like a poor Internet connection, a noisy environment, added housework, and homeschooling our kids.
We may feel we can't go anywhere in search of new horizons. We may believe we are stuck. But the truth is, we are not. Instead, try to look at this situation as an opportunity to grow, learn, and adapt.
The future is e-learning
I strongly believe distance learning will be the future and that this crisis forced us all to adopt new technologies and ways of communication. Initially, this was an overwhelming experience for many; teachers and students alike were thrown into the virtual classroom, many with little or no experience in this mode of instruction. But teachers learned how to teach English online, adapted, and they're now experienced online educators with more options – they can effectively teach English in a virtual or brick and mortar classroom.
I do not see remote teaching coming to an end. This is the future, so the most successful teachers and teacherpreneurs will accept this change and embrace it. I know it might be hard, but who said it was going to be easy to open your own school – or your mind?
Tips for keeping an entrepreneurial mindset during the challenges of the coronavirus crisis
Therefore, the timing might actually be perfect to dive into e-learning, such as launching your own freelance online teaching business. This move will not be without its pros and cons, but the good news is, you don't have to go anywhere; you can do everything from home, as long as you have the right tools and mindset. Here are my tips:
Believe in yourself.
It takes confidence to start your own enterprise! Do you need some inspiration? Read about other teacherpreneurs who have made the leap to start their own online teaching businesses, such as Krzl, in Chile, who managed to shift her students online during the start of the coronavirus lockdown, and has been thriving ever since.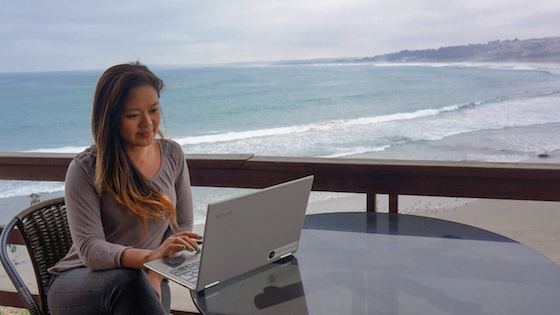 Stay calm. We do not always see immediate results.
Many teacherpreneurs start their online teaching business while working a regular teaching job. That's a good idea, as it can take time to build a client base and get the word out about your business. Be patient, follow the marketing steps outlined in the Teaching English Online as a Freelancer Course, and celebrate small accomplishments along the way.
Have discipline.
This is one of the key skills of successful entrepreneurs in any field, and it's also true of TEFL/TESOL. Creating routines is important. Set a schedule with dedicated time to work on building your business, and stick to it. Set a series of small, achievable goals that you can check off to mark your progress and stay motivated.
Be proactive.
Use every opportunity to investigate and learn about your field and about how to run your own business. A good place to start is by getting certified in teaching online as a freelancer, so you'll have a roadmap for the next steps involved in the launch of your business, such as writing a business plan, drafting your marketing strategy, or creating a website.
Follow my lead! I'm currently working on an educational YouTube channel, called Gabbyland, which is a resource to encourage students to practice their English. The channel offers tips, demos, ESL songs, ideas, storytelling, ESL games, testimonials, and much more.
Find a mentor.
Do you know any other teacherpreneurs? If not, join online communities like the Bridge Teaching English Online Facebook group to connect with teachers at different points in their careers. Don't be shy about asking questions or jumping into conversations with your comments. That's what these groups are for!
Choose a teaching niche.
Having a teaching specialty, or niche, as a freelance online English teacher gives you added value. Do you have a background in the business world? Leverage that knowledge to specialize in teaching Business English. Are you great with very young kids? Your niche might be teaching English online to preschoolers. Having a niche makes it easier to find students and can even lead to charging a higher hourly rate as a freelancer.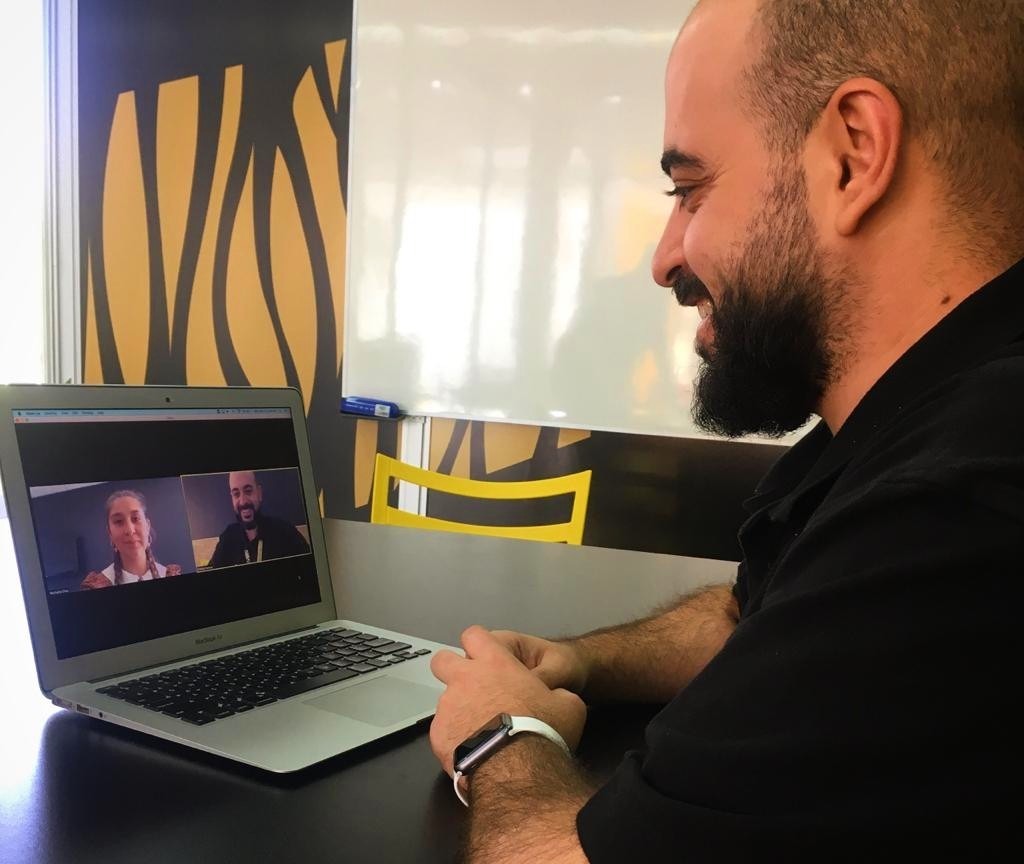 I encourage you to keep your entrepreneurial mindset even during this global pandemic. The challenge might be bigger, yes – or is it actually a bigger opportunity?
If you're interested in learning more about how to become a freelance teacherpreneur like Gabby, either full-time or as a side-gig, check out the 20-hour Bridge Teaching Online as a Freelancer Specialized TEFL/TESOL Course.