With several albums, films, and awards under his belt, Canadian rock country artist and actor Anthony Tullo has made a name for himself both onstage and onscreen. Now, he's amplifying his skills in a different way by becoming an online English teacher. We interviewed him on why he decided to venture down this new path as a side gig and how he hopes his background in language learning and music will combine to help his students improve their English. (Scroll to the bottom to watch the full interview with Anthony.)
Hi Anthony! Can you share a bit about yourself?
I'm from Ontario, Canada, which is a town specifically called Oakville, which is about 30 minutes from Toronto, Canada. I'm a musician, artist, film producer, actor — all of the above. But I've been known more for my music lately since being nominated in 2018 as one of the top five male artists of the year by the Country Music Association of Ontario, and in 2019, I went over to Poland to play the Amphitheatre. I've also done a few albums and produced some films.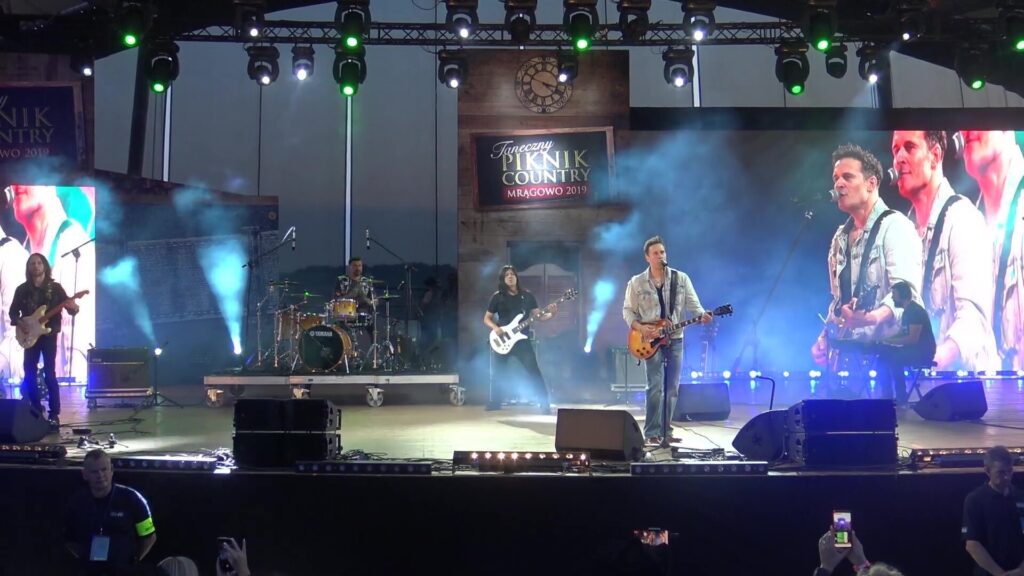 Tell us about your journey into the music industry.
I started off in the acting industry. When I was very young, I was doing commercials and I did a couple of films.
I always was a writer – I was always one to write music and people would constantly tell me that they really liked what they heard, and then I started getting involved in music. Once I was told by a producer, who saw a film that I produced called "A Secret Cross", that whoever wrote the last song in the movie should write more music. So, I started pursuing music… and that's where it started.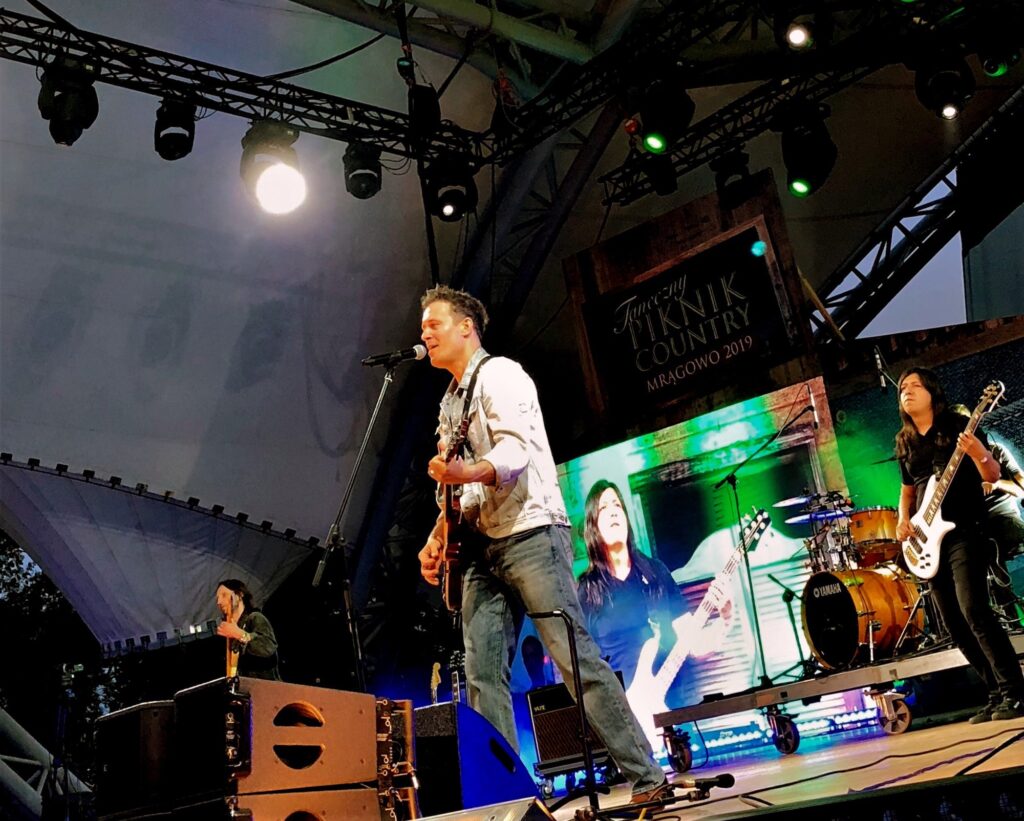 What have been your biggest career milestones?
My biggest show, and almost a life-defining thing that's happened to me, was when I played the Amphiteatre in Poland because as an artist, most times you'll play to five or 10 people in a bar. And even if you get signed, you end up playing to maybe 200 or 300. If you become a "name," you might play to a thousand or 5,000 people. I'll never forget that I played "Shotgun Ready," my final song, and I had 5,000 people singing back with me. I thought I was in a dream; my feet weren't touching the ground. It was so electric. That's a moment I will never ever forget.
Also, being nominated top five was pretty big. I did not expect that. And when I did "A Secret Cross," I sold out the Royal Theater – over 400 people came to see my film and gave it a standing ovation. Those are moments that stay with you and they're pretty big as far as the music or entertainment business.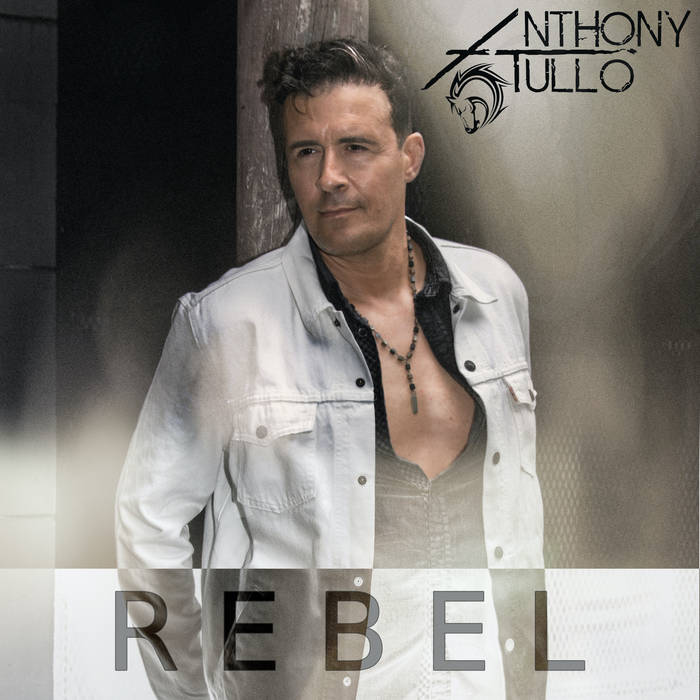 How did you decide to pursue English teaching as a side gig?
I've always loved languages. My background is Italian, so when I was a little boy, I couldn't speak a word of English until I was seven years old – I only spoke Italian. So, at seven years old, when I started going to school in kindergarten, I started learning English. And I've never forgotten some of my Italian. So, I've always found a fascination to learn languages.
After the COVID-19 crisis, I had to find a way to make some money but also be around my computer because I do a lot of music and writing on it. So, I thought, "What can I do from home? Well, why not, along with my career, teach English? I've always been a pretty good teacher, so I thought it was a perfect fit and that's how I got involved with Bridge.
How do you think your skills as a musical artist will help you as an English teacher?
In the beginning, I didn't think it would help at all. But as I was taking the 120-Hour Master Certificate course at Bridge, they started speaking about teaching children and saying that you can sing songs to them. So, I later thought maybe I could even incorporate a little bit of music in my teaching. It might make things interesting.
I believe that you can remember a lot through music. If you think of songs that you know, the melody brings out the words and you remember them. For example, we remember "A, B, C, D, E, F, G…" by singing. You never forget that because you attach the melody to the actual letters or the words. So, it's a fantastic way for people to learn – through music!
Learn how your non-teaching skills can help you as an online English teacher.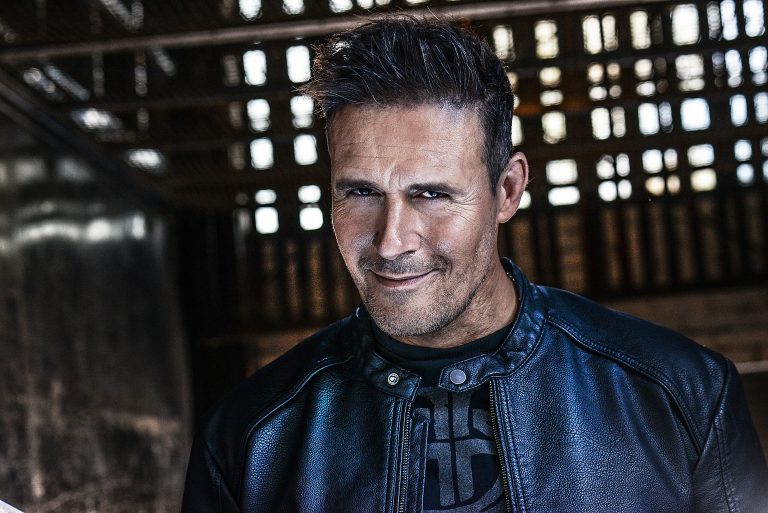 I was looking to teach and filling out my resume, and I did notice that when I was searching for work, most companies wanted at least a diploma or a TEFL/TESOL certification, and I didn't know what that was! So, when I looked up TEFL/TESOL certification, the first school that came to me was Bridge. I thought, if I want a chance of really doing this, I do need some certification, even though I'm good in English.
For anybody who wants to study at Bridge, it's an excellent school. They're very friendly. You learn a lot and I believe that you can do in four or five months what might take you two years to do somewhere else.
Which TEFL/TESOL course should you take? These 5 questions will help you decide.
How did this course prepare you for English teaching?
The course prepares you by giving you a structure and information you can use to teach. For example:
Grammar you may not have known
How to set up your class
How to prepare for your class
What order to teach a class
What you would teach and how we would teach it.
There's a lot that you learn – you'd be a little lost if you didn't have a certification behind you.
How do you plan balance your career as a singer with part-time English teaching?
Believe it or not, as an artist, you do have a lot of downtime. And the fact that I can do this over a computer means I don't have to go somewhere. For example, if a student is in Chile, I don't have to go to Chile. That makes it very feasible to do this anywhere. You could take a laptop and teach while on the go. You can teach on your desktop at home. You don't need to fly out to another country necessarily.
What's next for you?
I'd like to get hired by a school, get myself some students, and start right away teaching and getting serious about this. Besides my music, when I have some free time, I would love to be teaching, making money, and seeing people improve their English.
Watch the full video interview with Anthony:
You don't have to be a famous singer to use music in your classroom – check out these ESL songs for kids and adults.