8 Benefits of Online Learning vs. the Classroom
By Jennifer Collis
January 28, 2020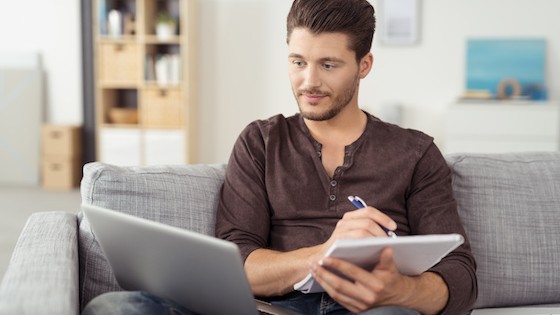 It used to be that studying online – whether taking a college class, learning a language, or getting TEFL certified online – was considered an okay choice if you couldn't make it to an actual face-to-face class. But in the last decade, online learning has gained widespread acceptance and beyond that, respect. As an example of the changing perceptions of online learning, a recent survey by the Babson Survey Research Group found that about 33 percent of college students (an all-time high) are taking at least one course online. Online learning is no longer a second choice, but for many, a first. What are the benefits of online learning vs. classroom learning, particularly in regard to TEFL/TESOL?
1. Online learning is accessible and inclusive
The traditional classroom model of learning is effective, but only for those who can attend. In-person TEFL/TESOL courses are only offered in certain locations around the world, and for many people, traveling to a location is not realistic.
Also, classroom-based courses have a cap on how many students can enroll, further limiting students. The online learning environment, on the other hand, moves away from this exclusivity model to one of global inclusivity. Online TEFL/TESOL courses are available to everyone, everywhere with access to the Internet, making it possible for more people than ever to pursue their English teaching goals.
2. Online learning is affordable
When it comes to TEFL certification, a classroom-based course such as the old standard, the Cambridge CELTA, can cost as much as $3,000 just for tuition! Add housing and travel expenses to that and the cost is far beyond the reach for most people looking to teach English.
What's more, this type of classroom-based certification is not required for the vast majority of TEFL jobs worldwide. Online TEFL certification, on the other hand, is far more affordable and widely accepted. A 120-hour course is about $500, with other options as low as around $200.
Learn more about the cost of TEFL certification.
3. Online learning doesn't mean sacrificing quality
As the online learning space grows more and more competitive, course providers are racing to meet the needs of savvy customers who want the best product available. Like any other online purchase, online TEFL/TESOL course offerings can range in level of quality, but consumers hold the reigns when it comes to educating themselves about their options. This can mean reading customer reviews, verifying accreditation, learning about TEFL course tutors, or checking for university affiliations, and other indicators of quality.
4. Online learning fosters student diversity
Many online courses, including TEFL/TESOL certification courses, are interactive. When you enroll in a course like the Bridge International Diploma in English Language Teaching (IDELTOnline), for example, you're not working through the program alone; you're joining a cohort of students from locations around the globe, such as the U.S., Chile, Jamaica, and Kuwait. Therefore, when comparing a traditional classroom vs online learning, the virtual classroom provides a level of student diversity that in-person TEFL classes, offered only in select locations, cannot.
Meet an international class of IDELTOnline students.
5. With online learning, there are more course options

With a classroom-based course, you're limited to what's offered in your city or in a location you can travel to; with online learning, you have no such limitations. Another one of the benefits of online learning for students is that you can select a TEFL/TESOL course that has all the features you're looking for, such as a tutor to give you feedback, the option to earn college credit for your TEFL course or maybe a TEFL course that can be taken as a pathway to a master's degree. Online learning provides a far wider range of options and meet students' diverse needs.
6. Online learning is convenient
Online courses fit into students' busy schedules along with other obligations such as work, school, or parenting. Most online TEFL/TESOL courses, such as the Bridge 120-Hour Master Certificate, can be taken at the student's own pace over a set time period (3 months), allowing for maximum flexibility while still holding students to a set finish date.
Students who want the convenience of an online course but work better as part of a group and prefer weekly due dates for assignments might choose the 150-Hour Bridge IDELTOnline, which is instructor-led and involves peer and instructor interaction.
7. Online learning can be fun
Yes, fun! If textbooks and lectures aren't your thing, an online course might be just the solution. One of the goals of Bridge online TEFL/TESOL courses, for example, is to keep trainees engaged with what they're learning through dynamic learning platform features like a virtual tutor, interactive practice exercises and games, videos, discussion boards, and useful downloads. Instead of sitting in classroom, students can complete their online course from any device, wherever they want – whether that's a coffee shop down the street, a beach in Florida, or cafe in Buenos Aires.
8. Online learning builds self-discipline and other soft skills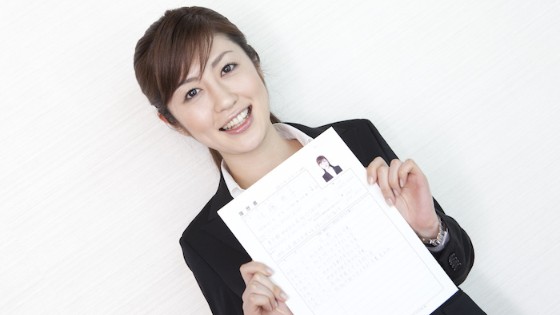 It's true that taking an online course requires more discipline than a classroom-based course, especially if, like many TEFL courses, it is a self-study program. While this may seem like a negative, it's actually a benefit! Completing an online training while balancing other responsibilities, like school or work, develops self-discipline and other soft skills, like critical thinking, problem-solving, and time management, that employers value.
Not sure which online course is right for you? Check out this article by a TEFL advisor with 5 questions to ask yourself to help you decide: Which TEFL Course Should I Take?