Announcing Free Bridge Micro-Credential Courses: Your Next Achievement Is Just a Click Away
By Jennifer Collis
June 24, 2020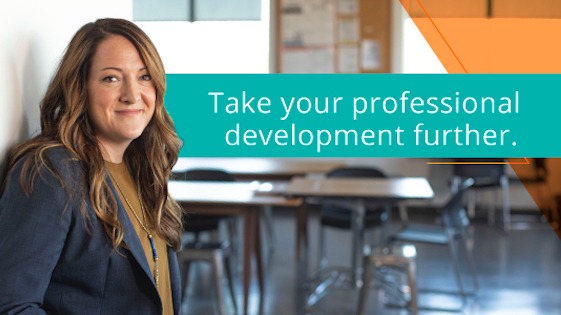 We're proud to announce the launch of our first suite of 100% tuition-free Bridge Micro-credential courses, putting accredited TEFL/TESOL professional development within reach for all teachers, worldwide. Currently available courses are the following, and we'll be adding more on a continual basis!
What are Bridge Micro-credential courses?
Bridge Micro-credentials are short, targeted, professional development courses (most are 20 hours) designed for TEFL/TESOL-certified or experienced teachers looking to expand their knowledge of current teaching methods or gain new skills.
Our continually-growing selection of accredited Micro-credential courses focuses on practical topics that teachers can immediately apply to the classroom, such as using podcasts and videos in the EFL classroom or methods for effective error correction. Best of all, these courses are accessible to all teachers, since they're completely online and tuition-free.
Why should I take a Micro-credential course?
Learn a practical new skill you can immediately apply to the classroom – for free!
Complete each short, targeted Micro-credential course quickly, in under a month.
Demonstrate your commitment to professional development and lifelong learning.
Join the Bridge community of global English language teachers.
Upgrade to stack micro-credentials as you complete them to add hours to your TEFL/TESOL certificate and enhance your resume.
Explore the ways professional development for ESL teachers can boost your resume.
Are these courses really free?
Yes, they are! To support ongoing professional development for English language educators, we've made the content of these Micro-credential courses available to all teachers, completely free of charge.
Free courses
You can take as many Micro-credential courses as you like and you'll be given a month's access to each course from the day you sign up. Complete the dynamic, free course at your own pace.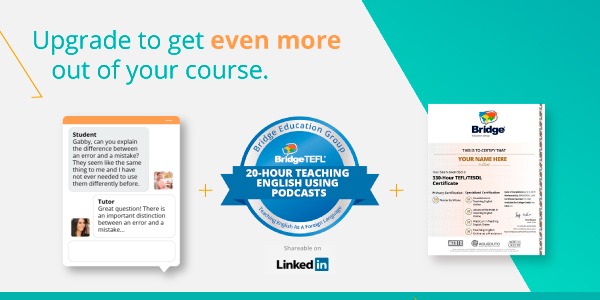 Option to upgrade
You'll also have the option of purchasing the upgraded version of any Micro-credential course for additional benefits. You can either purchase the upgrade at the time of enrollment or from within the free version of any Micro-credential.
The benefits of upgrading are:
Extended course access –- 3 months from the day you upgrade (rather than 1 month in the free version).
Personal tutor support during the course, so you can ask questions and get feedback
An assessed final assignment and quiz to test your knowledge of the course material
An accredited and internationally-recognized TEFL/TESOL certificate and verifiable digital badge issued upon successful completion of the final assignment and quiz.
Learn how you can use digital badges to get TEFL/TESOL jobs. 
How does the Micro-credential course platform work?  
Regardless of which version of any Micro-credential course you take, free or upgraded, the training is hosted on the same dynamic platform (Moodle) as other Bridge online TEFL/TESOL courses. The course can be accessed from any device, including a tablet or phone, and has the following features to keep you actively engaged in your learning:
Dynamic content
Clickable practice quizzes and fun exercises in every module take your training beyond simply reading about a topic.
Downloadable resources

Colorful infographics and other useful resources are available to download, save, and refer back to when you're teaching.
Interactive discussion boards
The course includes a collaborative peer discussion board to share ideas and experiences with other trainees. You'll benefit from the perspectives of our global community of teachers who span all experience levels and who are located in countries worldwide.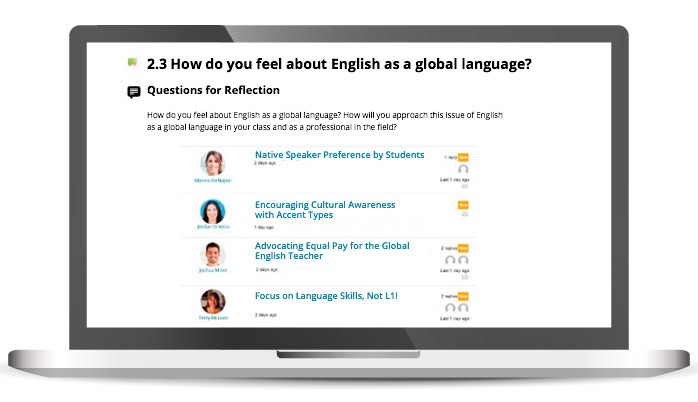 What are the requirements to take Bridge Micro-credential courses?
Free version
There are no pre-requisites to take a free Bridge Micro-credential course; however, because they're professional development courses, rather than initial TEFL/TESOL certification courses (which provide a foundation in teaching English), Micro-credentials are best suited for teachers who are already certified and/or have teaching experience.
Upgraded version
If you decide to upgrade and earn a certificate and digital badge for your Micro-credential course:
You must be 18 years old
You must have at least a high school diploma
If English is not your first language, we recommend an intermediate or higher level of English proficiency (B1 level, according to the Common European Framework Reference for Language).
Bridge Micro-credentials are stepping stones on your path to professional development. We invite you to enroll in one or more Micro-credential courses to upskill as an educator, distinguish yourself professionally, and demonstrate competence in specific areas of TEFL/TESOL.