For Bridge grad Celeste Addij, from Argentina, there's always room to grow as an English teacher. This is the reason why she traveled to the U.S., where she's currently focusing on her professional development. She tells us about her experience teaching kindergarten and college students in her home country, her plans for advancing her career, and her tips for teaching English in Argentina.
Hi, Celeste! Can you tell us a bit about yourself?
I'm 25 years old, from Argentina, and I have been teaching English for around four years.
I'm studying to become a teacher of English in Argentina, but I had wanted to move to the USA since forever to work on my English. So, last December, I had the chance to move to Tennessee and do a cultural exchange. I obviously took this opportunity to do as many English and teaching courses as I could, especially the ones that help me teach (like the TEFL/TESOL course at Bridge). My goal now is to gain as much knowledge as I can here so that when it's time to go back to Argentina, I can do it confidently and be 100 percent prepared. I'm now aiming for a remote position that allows me to work from Argentina for a USA company that would need my services.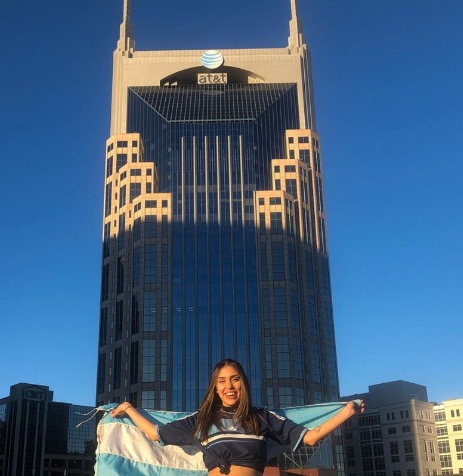 What inspired you to become an English teacher?
Honestly, the language. I have been exposed to the English language since I was a kid. I'm forever grateful to my parents for sending me to English lessons since I was six years old. I fell in love with the language then, and later in my life, I realized that I needed to transform that into my job.
So, when I graduated from high school, I knew that I had to do something with English, as it has always been my passion. However, I was way too shy to stand in front of a classroom so I just focused on giving private classes to just one or two students, and then I moved to small groups of people until I gained the confidence to start studying to become an English teacher.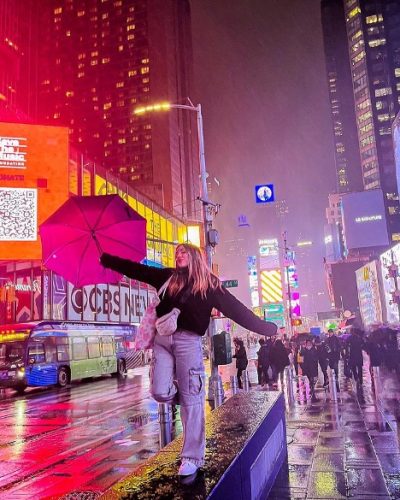 Can you tell us more about your cultural exchange?
I'd always wanted to live in an English-speaking country, so I did research on the different programs that offered a job and the possibility of staying here legally. I ended up finding one that allowed me to work here while studying, so I knew that it would be perfect for me because my main goal was to gain more knowledge to get a better job in Argentina or in any country in the world.
How has your own process of studying English helped you become a better English teacher?
I think my own process of studying English helped me become a better English teacher because I knew what I wanted to teach and how. Remembering my most beloved teachers showed me how I wanted to be in regard to my teaching methods. And the teachers that left a not-so-good impression on me as a student also taught me valuable lessons on what not to do as a teacher, which ultimately helped me become a better educator.
Where have you taught English?
I've taught mostly online and in a classroom in Argentina. In schools, I've taught kindergarten and college students.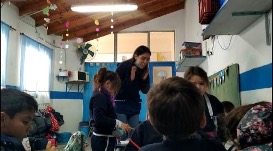 How did you land your teaching job in Argentina?
I taught kindergarten kids (3, 4, and 5-year-olds) and 4th and 6th graders. In the private sector in Argentina, it's common to advance students of the Teaching Training College to land jobs before graduating so they could get experience. I happened to know the head director of the English department of this school and after a couple of interviews, she offered me the job.
Can you share a memorable or funny moment that you have had as an English teacher?
Oh, god! There are so many funny moments when you are a teacher, especially when you teach little kids like I did. I always loved it – you would never expect half of the things that come out of their mouths. I remember once in class I was trying to teach about prepositions, and I had brought some flash cards with different toys in different positions. I was holding up a toy car and I asked, "Where is the car?" One of my boys raises his hand and answers with the most confident tone I've ever heard, "It's in your hand, Miss Celeste!" I remember laughing to myself and thinking, "Well, I guess he's not wrong!"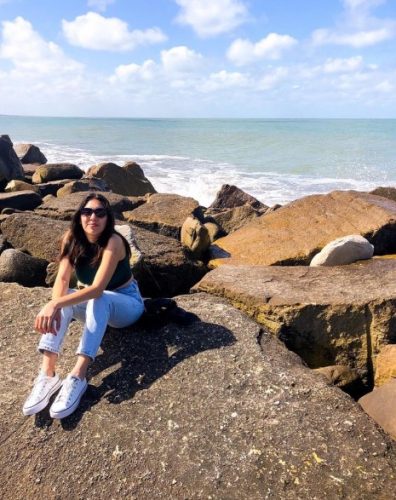 I decided to take the 120-hour Master Certificate course because I wanted to improve my knowledge and skills in my field of study. I knew that earning a certification would also help me stand out to potential employers and show that I had achieved a certain level of expertise. Also, I saw this as an opportunity to stay current with industry trends and best practices and satisfy my personal desire for self-improvement.
How did this course help you professionally?
By completing this course and obtaining the certificate, I can demonstrate to potential employers or clients that I have a solid understanding and mastery of the subject matter. This can also give me a competitive edge in the job market and increase my chances of being hired or selected for new opportunities.
In addition, I believe that the knowledge and skills I gained from the course will be highly applicable to my work.
How would you like your English teaching career to develop when you return to Argentina?
I would like to get more remote teaching jobs in Argentina, so I can keep studying to improve my knowledge while I teach. I would also like to start teaching more adults instead of kids to get more experience with them because I really enjoyed the English course I taught for a college-level class.
What are your tips for people who want to teach English in Argentina?
If you want to teach in Argentina, I recommend building your network with local teachers and schools.
Try to connect with other English teachers and schools in the area. This can help you learn about job openings and get insider tips on teaching; that's how I got my first job.
Also, I love Argentina because it has a unique culture and history, and understanding it can help you connect better with your students and adapt your teaching style to their needs. I recommend you do a little research on Argentine history, literature, music, and popular culture, so you can incorporate these topics into your lessons.
Teaching in a foreign country can be challenging, especially if you're not familiar with the local customs or teaching styles. Be open to new experiences, and don't be afraid to experiment with different teaching techniques until you find what works best for you and your students. Most importantly, have fun! Teaching English in Argentina can be an incredibly rewarding experience. Enjoy the culture, explore the country, and make new friends. I think it's a great country in which to teach.