Do you picture yourself teaching English online as a digital nomad, but you're not sure which countries to consider? The world offers plenty of places for you to explore and work as an online ESL teacher! Let's look at the best places for digital nomads to live and teach English online so you can plan your travel-filled, action-packed year ahead.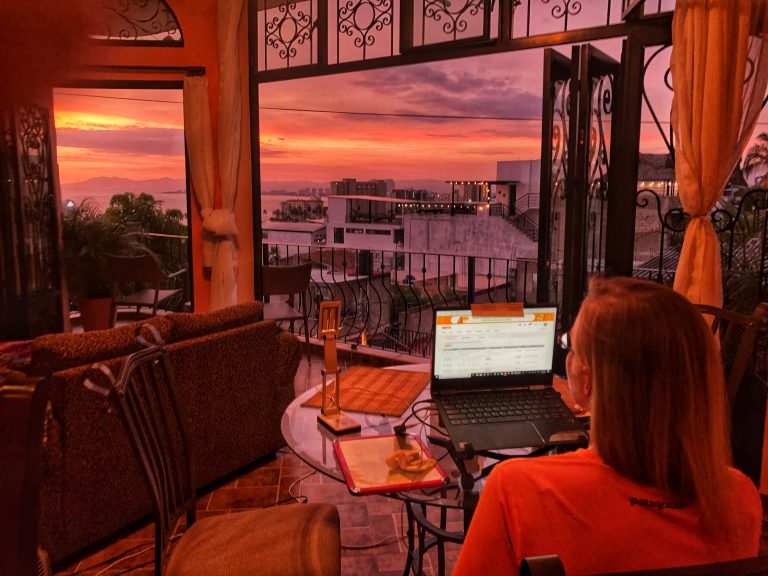 1. Mexico
Mexico's vibrant culture and delicious cuisine are just two of the reasons why it's one of the best places for digital nomads to live. When it comes to working remotely, you can get access to fast and stable internet as well as find plenty of co-working spaces and cafés across many Mexican cities and towns. The cost of living in this country is also low ($600 to $2,000 USD monthly), so you'll be able to live comfortably with cash to spare if you plan ahead.
If you're keen on working in big cities, you can teach English online while staying in places like Mexico City or Oaxaca. On the other hand, if you're a fan of more relaxing and low-key places, you can work in small towns like Sayulita and Tulum. Regardless of where you prefer to be, working as a digital nomad in Mexico means that you'll always have tons of things to do – from exploring ancient ruins to basking in stunning beaches to going for a quick surf session – when your online English class ends.
Digital Nomad Tip: The tourist visa in Mexico lets you stay for up to six months, although you can get a renewable temporary visa that will allow you to live there for a year.
Bridge grad and English teacher Jonathan tell us more about traveling around Mexico in this interview.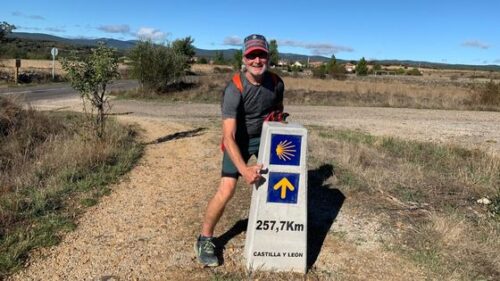 2. Spain
With so many sights, sounds, and tastes to discover, your digital nomad life in Spain will never fall short of excitement and adventure. Do you want to visit Gaudi's buildings after work hours? Go for it! Do you fancy hanging out with friends over a jar of sangria? ¡Diviértete!
Teaching English as a digital nomad in Spain is relatively convenient: You can find a reliable internet connection in cafés, co-working spaces, and Airbnbs. If you want to work from different locations, traveling across the country by train, bus, or car is also very comfortable.
While most digital nomads in Spain stay in big cities like Madrid and Barcelona, you can also opt to base yourself in smaller, laid-back towns like Valencia, Seville, and Malaga. The cost of living in this country is also more affordable compared to its neighboring countries ($1,800 to 2,000 USD per month), and you can easily find accommodation starting from $250 USD.
Get more tips for teaching English in Spain.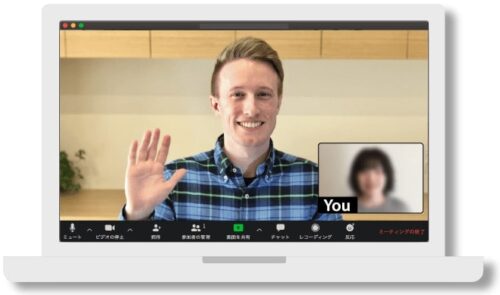 3. Japan
If you're an online ESL teacher who's curious about Japanese culture, you can take your time exploring the country and trying its unique foods by working there as a digital nomad. Whether you work in large cities like Tokyo and Kyoto or in smaller ones like Nagoya and Fukuoka, you'll still get to enjoy the country's well-preserved heritage as well as its cutting-edge technologies.
With its efficient and modern public transport system, you can travel around Japan with ease. You can find paid and free high-speed Wi-Fi in many establishments, including restaurants, major train stations, and even parks. You can also go to co-working places like Blink Community and Impact HUB if you're looking for a more established and quiet office space.
Chris, from the US, is one of the English teachers who has thrived in Japan. "Living in Japan is amazing. It's a beautiful place, and it's a pretty good mix of traditional culture and futuristic, high-tech stuff."
Digital Nomad Tip: You can rent out or buy a pocket Wi-Fi device if you want to save time and effort looking for places with internet access.
Learn more about teaching EFL in Japan.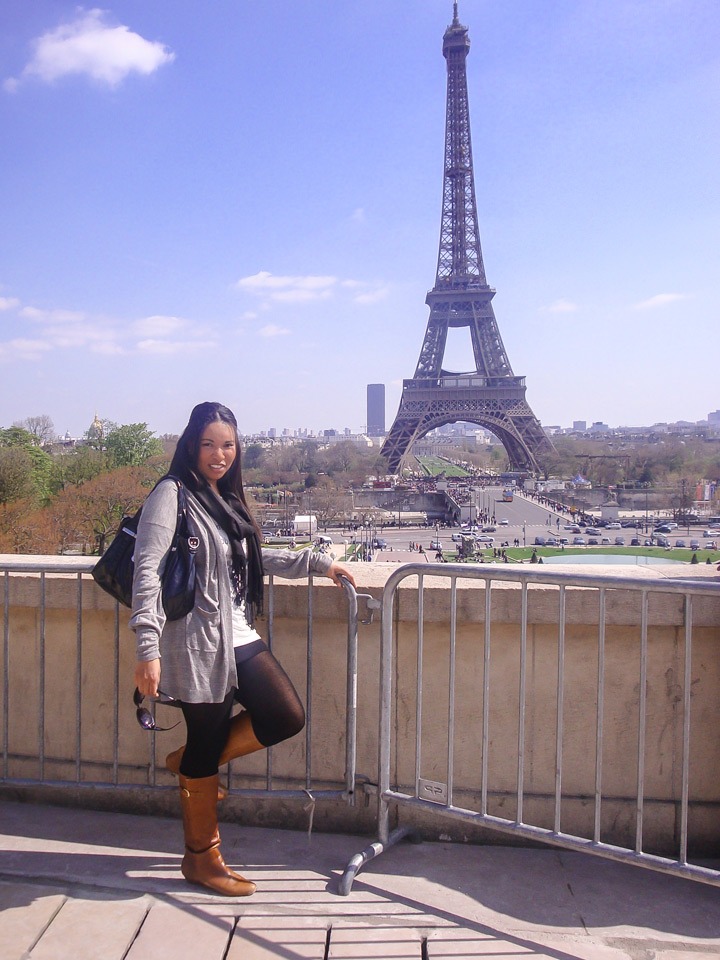 4. France
If your ideal digital nomadic life involves strolling in art galleries, going to chic restaurants, and indulging in fantastic food after your classes, then France might just be your next stop! As one of the up-and-coming locations for working remotely, France has attracted digital nomads mainly for the flexible work-life balance and quality of life it offers.
It's no secret, however, that living in the most touristic city, Paris, can be quite pricey, though it is still possible to thrive as a digital nomad and find cheaper accommodation. There are other regions in France from which you can choose. For example, you can work in smaller cities such as Marseille and Toulouse (where the cost of living is significantly lower), or you can set up your own seafront "office" in Nice and still enjoy the advantages of city life.
Digital Nomad Tip: If you're from the EU or the Schengen area, you won't be required to have a visa while working as a digital nomad in France.
Read the story of Sophia, an American teacher living in Paris.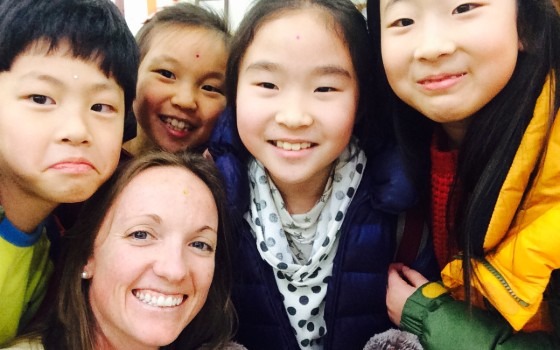 5. South Korea
If you think of South Korea, the first things that will probably come to mind are K-pop, giant tech companies, and kimchi. But, do you know that it's a great destination for working remotely, too? Big cities like Seoul, Daejeon, and Busan are popular digital nomad hubs, although you can also work on Jeju Island if you want to stay away from the hustle and bustle of big cities.
One of the conveniences of being a digital nomad in South Korea is that nine times out of ten, you'll have unbeatable web speed (in fact, the internet in South Korea is one of the fastest in the world). Also, thanks to its huge coffee culture, you won't have problems finding cafés with free internet.
For Hunter, from the US, who is teaching English at an academy in Seoul, living in South Korea has been fun because of the people he's met. "People are very helpful and I've actually made a lot of friends. Even if you eat by yourself, a group of people will just come up to invite you to drink or eat with them. It's so easy to make friends because people want to be your friend!"
You can explore South Korean cities that never sleep, such as Seoul and Busan, even at night. From having a beer with friends to getting a coffee at 3 AM, there are so many activities for you to do until the sun comes up!
Digital Nomad Tip: The South Korean government has announced a special digital nomad visa for anyone wishing to work for a non-Korean company. These visas can last up to two years and are easier to get than tourist or student visas!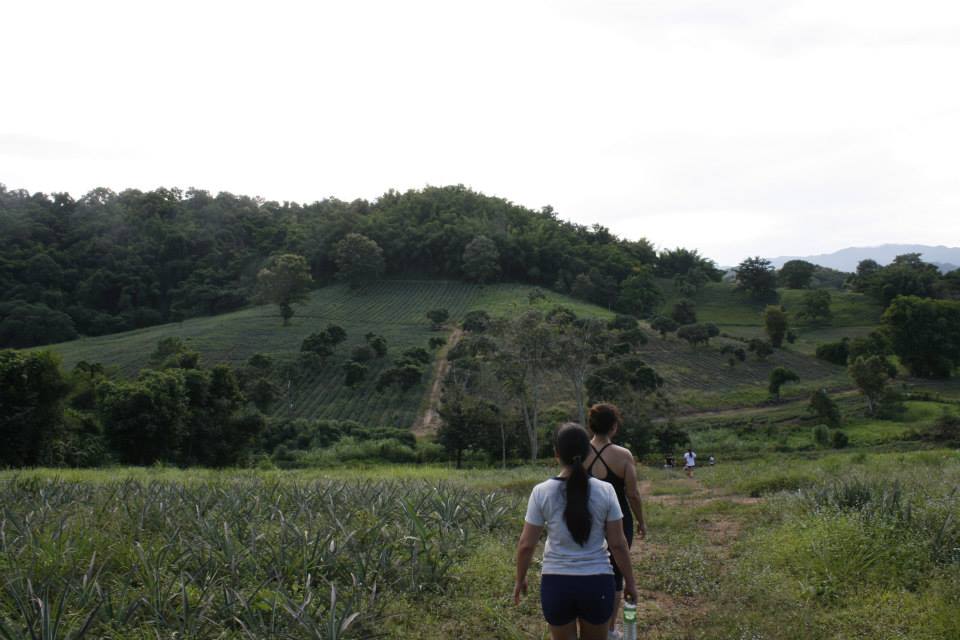 6. Thailand
With so many perks to offer, Thailand is a favorite destination of digital nomads. Firstly, you have many places, from breathtaking beaches to stunning temples to floating markets, to explore. Living here is also very affordable (you can live for less than $1,000 USD per month!) and finding a place to stay is not difficult at all.
For English teacher Rachel, who has taught in Thailand, living in this region is a once-in-a-lifetime experience. "On the weekends, I traveled and explored as much as possible. I would find myself exploring the city I was living in or taking a bus three hours to the next big city. My friends and I would go walking through fields and forests just to see the landscapes," she shared.
You can work remotely in Thailand in big cities like Bangkok and Chiang Mai (which is considered the digital nomad capital of the country) and find reliable internet in modern co-working spaces like The Great Room and Punspace. On the other hand, if you're more drawn to places with an easy-going vibe, you can head to provinces or islands like Koh Lanta and Koh Pha Ngan and still be able to teach from shared workspaces and cafés.
Digital nomad Tip: Street food in Thailand is usually cheaper than eating out. Plus, it's safe and tasty, which is why many people there prefer it to going to restaurants.
Check out our practical guide to teaching English in Thailand.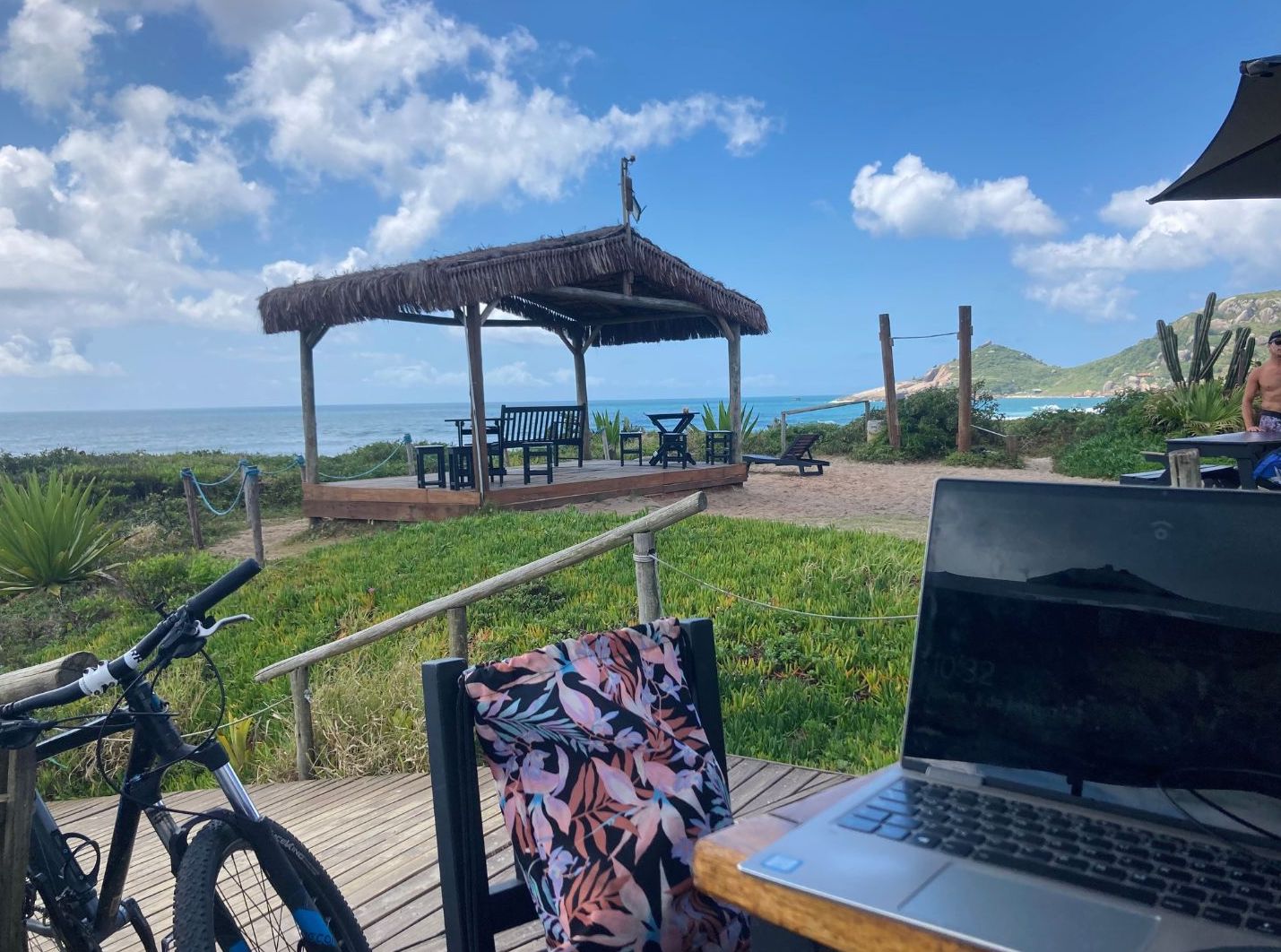 7. Brazil
If you imagine yourself as a digital nomad chilling by the beach or doing outdoor sports during break times, Brazil should be your next destination. What's more, this country also offers a digital nomad visa that lets remote workers live in Brazil for up to one year and receive free public healthcare.
The best places for digital nomads teaching English online in Brazil are Florianopolis and Jericoacoara, both of which are located in Brazil's coastal areas. In these places, you can find plenty of coffee shops, hotels, and co-working spots with excellent Wi-Fi as well as affordable accommodations. Meanwhile, if you prefer staying in big cities, you can also work remotely in São Paulo or Belo Horizonte and get a taste of Brazilian nightlife. And while you're there, make sure you don't miss out on eating açaí by the beach or feijoada on Saturdays!
Digital Nomad Tip: The peak of the tourist season in Brazil is from December through March, with most tourists flocking during Carnaval week.
Brazilian ESL teacher Halan gives us more tips about traveling and teaching English in his home country.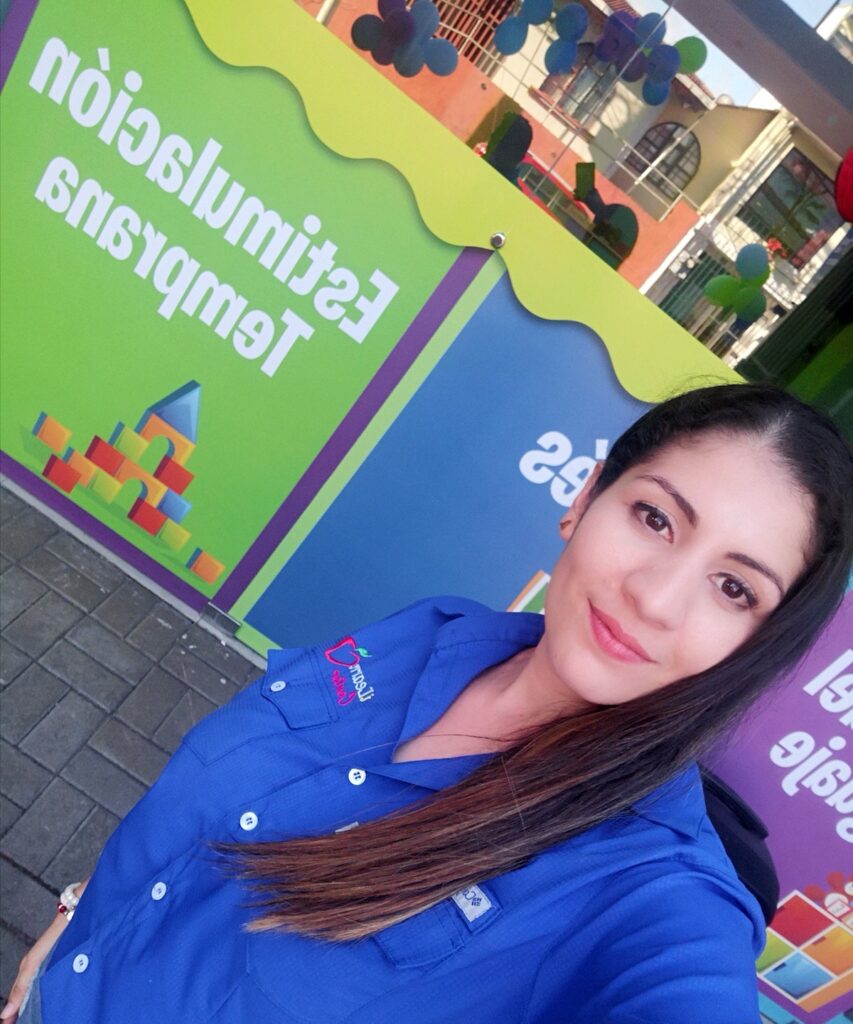 8. Costa Rica
For many digital nomads, Costa Rica is a haven not just for its natural wonders but also for its happy and stress-free pura vida culture. This country offers excellent standards of living, a chance to make lots of friends (it's a top choice for backpackers and expats), and a long list of activities you can do in your free time.
Arunima, from India, is an English teacher who has been fascinated by the country. "Costa Rica is a very culturally rich and diverse country. It is breathtakingly peaceful and beautiful. The culture is also very accepting of foreigners," she said.
In fact, a "digital nomad law" has recently been passed in Costa Rica, which permits foreign workers to stay for up to a year without having to pay income tax. Now, you'll just have to choose where to stay: While oceanside areas like Santa Teresa, Jaco, and Tamarindo are at the top of digital nomads' lists, you can also teach English online in the big city of Jaco and learn more about the real Costa Rican way of living.
Digital Nomad Tip: If you're planning to stay in Costa Rica for a few weeks, opt to stay in a hostel, couch surf, or rent an apartment. On the other hand, Airbnbs and local listings may be more convenient for you if you intend to stay for more than a month.
Another English teacher, Tom, shares more about living the pura vida lifestyle in Costa Rica.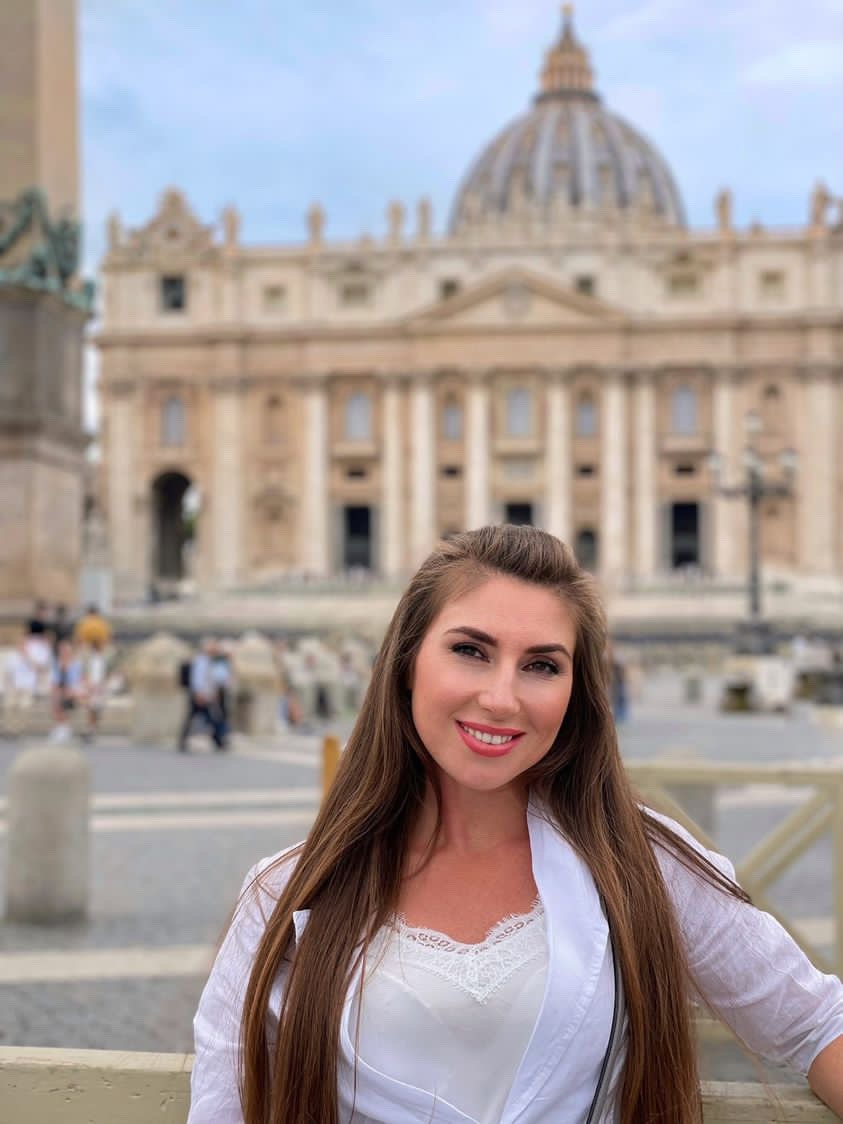 9. Italy
While Italy is usually flocked to by vacationers, it's also on many digital nomads' bucket lists. After all, who wouldn't want to work remotely in a place rich in history, impressive architecture, and incredible food?
As an online English teacher traveling around Italy, you'll love the ease of traveling across the country by train and finding co-working spaces. If you prefer to work in cities with more developed infrastructure, you'll find Milan, Rome, or Florence as the most attractive options. However, if you're looking to stay in smaller cities with a lower cost of living, some of the excellent choices are Sicily, Bari, and Naples.
Natalia, from Ukraine, is an online English teacher based in the south of Italy. When asked what she does in her free time, she shared, "When I don't teach, I socialize. I try to go out and see someone or find friends and then learn a new language. I also use this time to go to the sea and just chill. So, the best way to recharge my batteries is to go to the beach alone, without anyone around, and just stay under the sun for an hour or two."
Digital Nomad Tip: The Italian government has approved the "Self-Employed Visa," which will let digital nomads and freelancers legally work in Italy for one year and be eligible to get a permanent visa after five years – you'll want to stay tuned for this!
Bridge grad and English teacher Joseph gives us a glimpse of his life in Italy.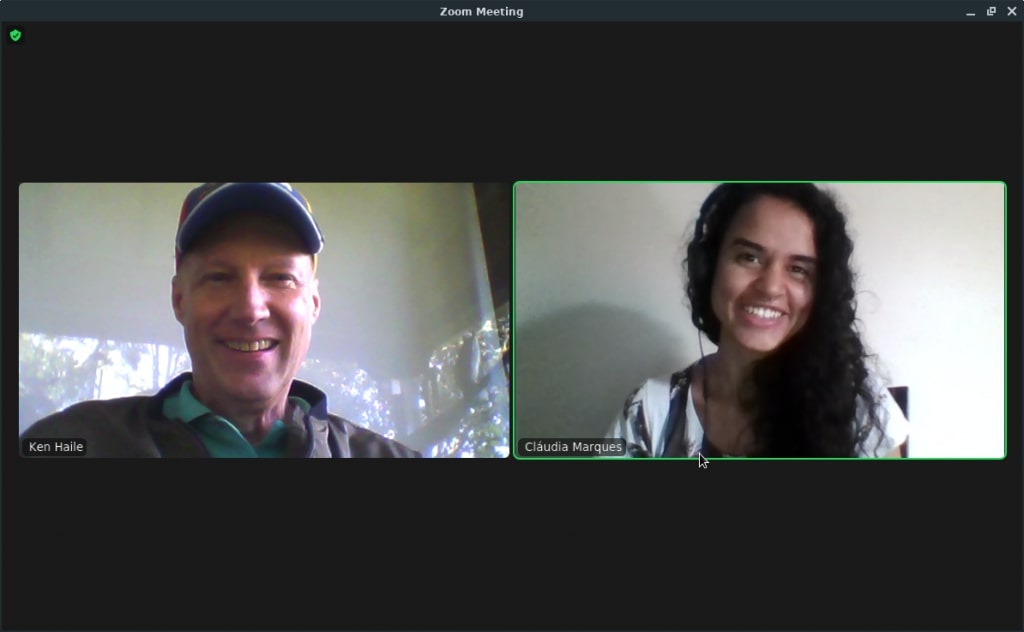 10. Colombia
For digital nomads teaching English online while traveling, Colombia is a country they can easily call home not just for its colorful culture but also for its diversity of landscapes, amazing weather, low cost of living, and – best of all – its happy and friendly people. Whether you're into the outdoors or urban life, you'll never run out of activity options here. You can go on street art tours, go hiking in the mountains, learn to dance salsa, or visit historical and religious sites.
Ken, from the US, chose to retire in Colombia while teaching English online. He also gave us a picture of the place where he lives: "Although Villa de Leyva has plenty of vegetation, its landscape is closest to the deserts of western Colorado or eastern Utah. It also has a history of native American Indians, fossils, and dinosaurs – similar to Colorado and Utah. There's also a sacred lake called Iguaque nearby. The mountain is often covered in clouds, lending a mysterious atmosphere."
The majority of digital nomads in Colombia are based in cities like Medellin, Bogota, and Cali. You can teach English online in co-working spaces and with a reliable Wi-Fi connection.
Digital Nomad Tip: Although the weather in Colombia is great all year round, the rainy season runs from March to September.
Ken shares more about his experience as a retiree teaching English online from Colombia in this interview.
Teaching English as a digital nomad allows you to learn more about different countries, assimilate yourself with local cultures, and gain independence on many levels. Now that you know the benefits of working remotely in the countries above, you just have to choose your next stops and make the most out of your travels!