Ken, From the U.S., Teaching English Online in Colombia
By Krzl Light Nuñes
November 23, 2021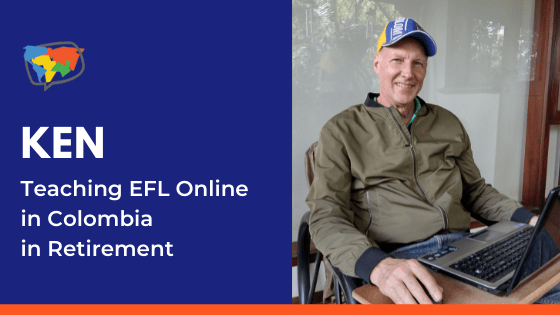 Stemming from his passion for learning languages, Bridge IDELTOnline™️ grad Ken Haile, from the U.S., decided to teach English in retirement six years ago. After having worked in the tech industry, he moved to Colombia where he now works as an independent English teacher. How did he prepare himself to teach ESL abroad and what were the challenges he dealt with while building his career? Read on to find out!
Hi Ken! Can you share a bit about yourself?
I am from Colorado. I studied electronics, information systems, business, psychology, and metaphysical science. I spent most of my career in technology with large organizations: the private sector, government, and education. I specialized in business systems analysis. I also provided training and customer support.
Learning and teaching languages are my primary pleasures in life. I'm interested in the psychology of learning languages. I am fluent in Spanish and I am currently studying Portuguese.
What I have particularly enjoyed is experiencing our inherent ability to learn languages. If one is persistent in learning languages, they will experience sudden leaps in ability. It is something that needs to be experienced before it can be understood. Our mind is built to learn languages and we can prove this in our own language studies.
Which part of Colombia do you live and what is that place like?
My primary residence is in the 400-year-old town of Boyaca, Villa de Leyva. The focus of the town is the Plaza Mayor, which at 14,000 square meters is the largest square in Colombia and is believed to be the largest entirely cobbled square in South America. I live 6 blocks away from this plaza.
Although Villa de Leyva has plenty of vegetation, its landscape is closest to the deserts of western Colorado or eastern Utah. It has a history of native American Indians, fossils, and dinosaurs – similar to Colorado and Utah. The Muisca tribe built an observatory there. Many of the surrounding churches are several hundred years old. Villa de Leyva is near a sacred lake called Iguaque. The mountain is often covered in clouds lending a mysterious atmosphere.  Lake Iguaque was considered a sacred place for the Muisca. According to legend, mankind originated in the Iguaque lake, when the goddess Bachué came out from the lake with a boy in her arms. When the boy grew, she married him and their children populated the Earth. They are considered the ancestors of the human race. Finally, Bachué and her husband disappeared into the lake in the shape of snakes!
How did you adjust to the culture and lifestyle in South America?
Adjusting to any culture really depends upon one's personal reasons for living in that culture. For me, the adjustment was challenging and personally rewarding. The food was different. It was more organic than I was accustomed to. But soon I began to enjoy their cuisine. The people are warm and friendly. Barbosa has few tourists, so I was immediately identified as a foreigner and remembered by the kindness I offered to everyone.
Teaching English was a definite advantage to establishing my presence in a small town. Living in any culture is like trying to describe to someone who has never swum what it is like to swim. You have to be there to understand. What I can say is that living in another culture has richly blessed me with a better understanding of myself and my relation to my fellow human beings – in whatever form they appear. Frequently it demands that I answer questions such as ¨What is the purpose of life and how can I best fulfill it? How can I value the spontaneous opportunities of the moment? What legacy do I leave with those I contact?¨
What inspired you to become an English teacher?
Teaching English came as I began my transition to retire in South America. My first English teaching job was in 2008.
When I first moved to Colombia, everyone thought that I should teach English. I previously taught other subjects in business and technology so I decided to give it a try. Unexpectedly, I became fascinated with the process of learning and language in the midst of so many different student learning styles and motivations.
Teaching English as a foreign language is illusively challenging. Just because I can speak English does not necessarily mean that I can teach it. It is like believing that since I have teeth that I am a dentist. My previous teaching experience helped but, I believe that in order to be a good English teacher, there are challenges and methods that need to be learned specific to teaching English as a foreign language.
I earned my first TEFL degree in 2013. I earned my second TEFL degree and the IDELTOnline™️ diploma in 2021 from Bridge.
Find out where you can teach English when you retire.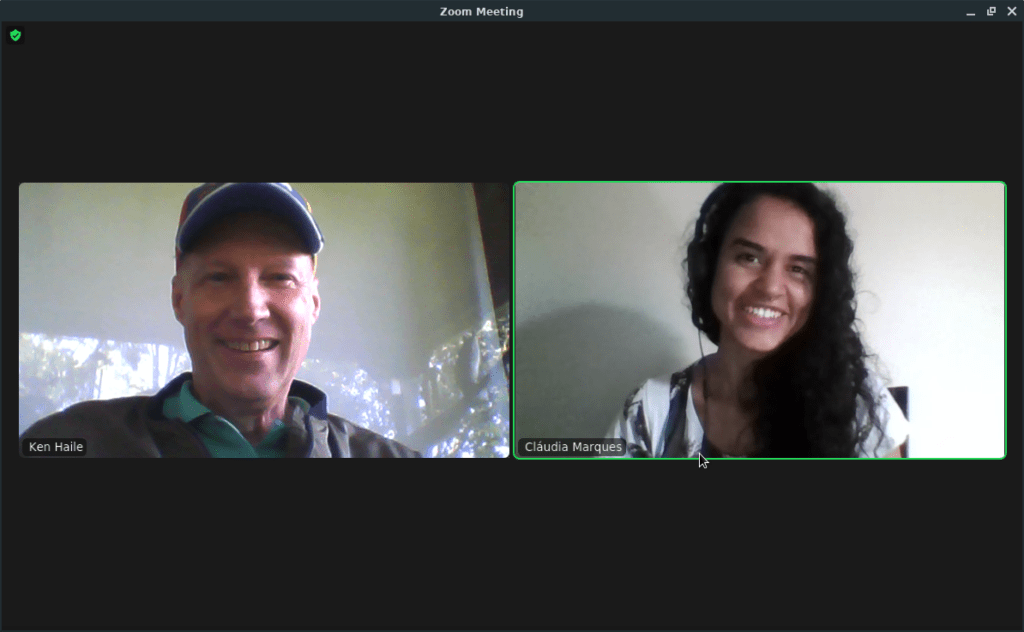 You've been teaching for six years now. Where have you taught English?
I've taught English in public schools, universities, the chamber of commerce, and military settings in Colombia. In the last couple of years, I transitioned to an independent online English teacher specializing in conversation – listening and speaking. Most students can read and write well. Their challenge is participating in a conversation or listening to a video or audio recording. This is the need I seek to fill.
Teaching English as a foreign language is my personal outreach. I hope to inspire greater intercultural understanding through communication. I seek dedicated students who cannot otherwise afford lessons. I do not charge for my teaching.
Can you tell us more about your teaching job?
I used to teach in a classroom, but I teach only online now. My students are adult students and professionals in business and medicine.
Also, I recently volunteered to teach seven online classes for an English institute of approximately 4-8 adolescents each class.
Learn about the benefits of volunteering to teach English.
As an independent teacher, how do you find students?
Either by my obvious foreigner appearance often elicits the question, "Do you teach English?" or by word of mouth. My historical presence in the towns that I visit will sometimes offer opportunities to teach. It also helps that my Colombian wife is the superintendent of all the public schools in Barbosa and its surrounding communities. Because I teach English as outreach and for my personal enjoyment of learning languages, I do not actively seek new students. I prefer to achieve impressive levels of proficiency with the students that I have. I would summarize that I find students mainly through daily life networking activities and being kind to others.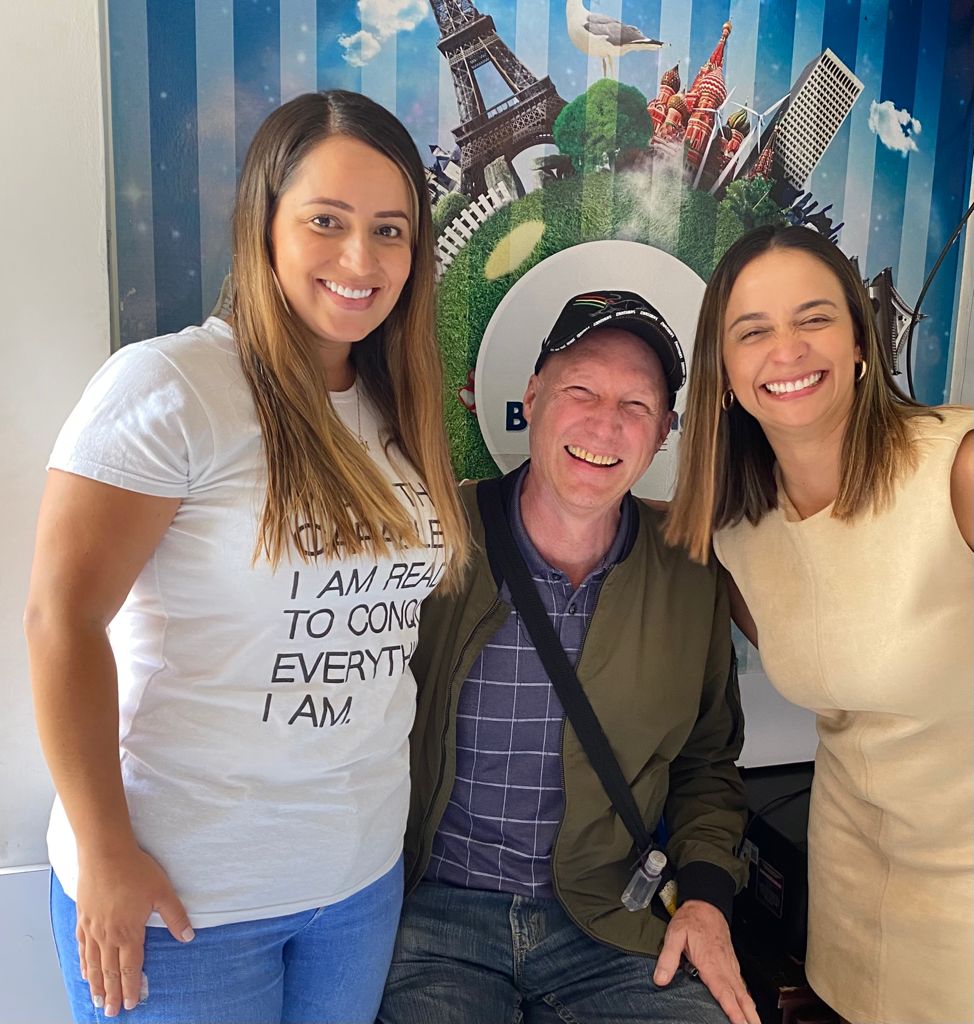 What do you like to do when you're not teaching?
I have a wonderful yard that keeps me busy and healthy pruning, weeding, raking, and mowing the lawn. I also love learning and am studying many online courses in teaching and learning foreign languages, philosophy, psychology, metaphysics, technology, Tai Chi, Acupressure, and Reiki. I love the experience of living in a different culture.
Can you share a memorable moment that you had as an online English teacher?
In general, the most memorable moments have been to see my students progress towards their goals and improve their opportunities for personal and career advancement. Being a native English speaker, I did not realize how valuable this skill can be for professional and academic opportunities. Teaching English does make a real difference in the life of my students.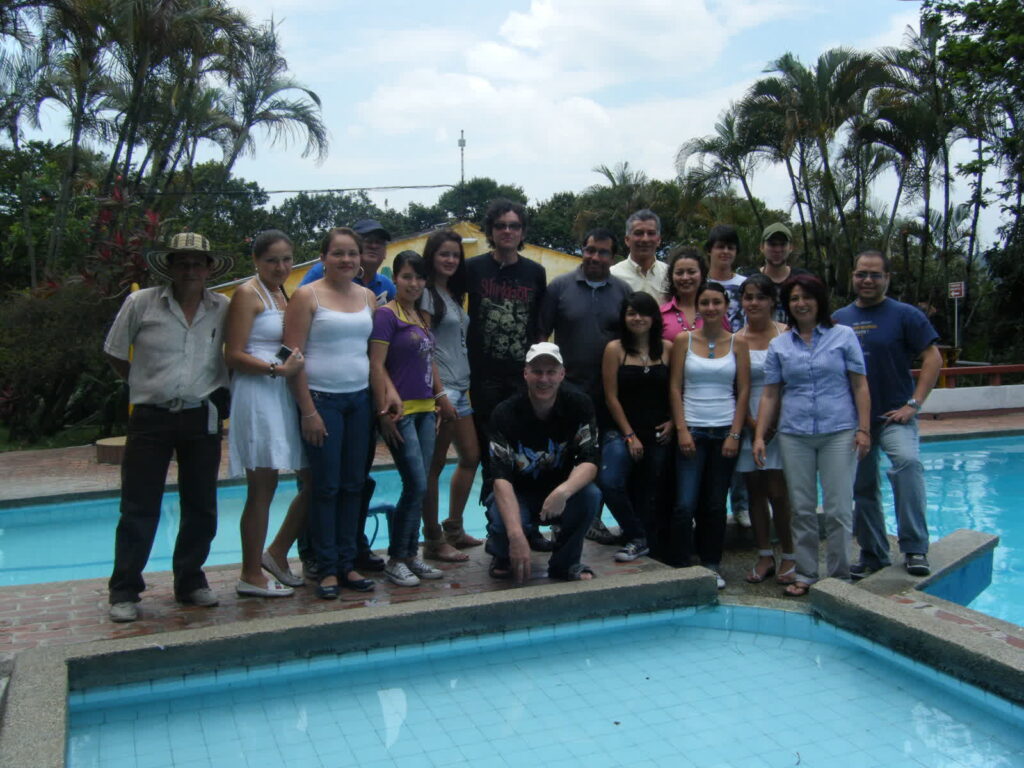 How has the global pandemic affected you as an English teacher?
It obligated me to find a way to teach English online instead of in the classroom. It was a struggle at first. There are advantages and disadvantages to either teaching situation. For online, it does not matter where my student lives. Meetings can be more spontaneous and flexible. I have all of my resources available online to teach. I can use technology in a way that I could not in a classroom without a connection to the internet. I would enjoy being in class from time to time. But, it would be hard for me to return to the classroom on a full-time basis.
You took the IDELTOnline™️ course. Why did you decide to take this course?
I wanted something beyond the TEFL certificate I earned in 2013. The fact that this course also had college credits was a plus. I particularly liked the emphasis of the theory in teaching English. Having an experienced leader, such as Terry McLean, also brought a lot of quality to the course.
Looking back, this course significantly changed my teaching philosophy and approach even with six years of previous experience. It also gave me new ideas to try and made me more aware of the ongoing debate on how English should be taught. Finally, this course raised my awareness and helped me to sharpen my focus on how and why I teach English the way I do.
How did this course help you professionally?
It increased my enjoyment of teaching English. Externally, what is visible in the teaching process is only a small part of what goes on mentally. I am constantly testing, probing, and dynamically adapting my lesson as I teach. The goal is to help each student succeed with their own unique learning needs. With what I have learned in my Bridge program, my success is greater and so my experience is more enjoyable.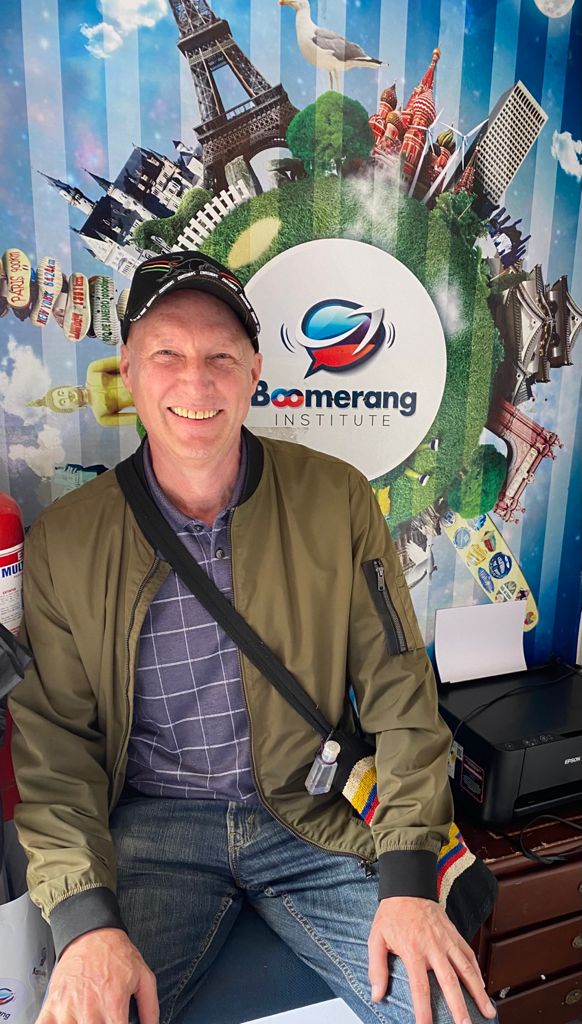 How would you like to develop your career further?
I teach English in Spanish and Portuguese. I plan to add more languages.
I will continue to seek teaching opportunities in a variety of situations to broaden my skills.
I will continue to learn additional foreign languages because it helps me to understand the struggle of my students and gives me teaching skills from my own experience of learning another language. This allows me to lead my students by example, not only by theory.
I will definitely take more Bridge micro-courses and attend their seminars.
Do you have any tips for English teachers who want to go freelance?
Do it! I wished I had started earlier. Put your time and effort into yourself and your business. Freelancing will be more challenging but also more rewarding. You will develop students who are truly yours. I say this after many years of teaching for other organizations. Now, I have more freedom and success than I dreamed of having then.
Freelancing is a lot like selling. You have to offer an excellent product, true value in your service, and a commitment to help your student achieve their goals – whatever it takes. They won't forget you and will be comfortable recommending you to their friends. Focus on quality. Success will follow. Your growth will be exponential in time.