After kickstarting her education career teaching various high school subjects and private tutoring, Bridge grad Lisa Fiorella Andrada, from Argentina, branched off to focus solely on teaching English. She has now built her ESL niche, specializing in teaching Business English at companies and online. She shares how she developed the skills to become a virtual EFL teacher and offers tips on giving classes in a corporate setting.
Hi, Lisa! Can you tell us a bit about yourself?
I'm from Buenos Aires, Argentina. I've been teaching English for five years. I worked at a secondary school here in Argentina, teaching not only English but also the history of England and the USA as a school subject.
After working as an English tutor for a couple of years — it wasn't my main job, as I was studying for becoming a chemistry and physics teacher at that moment — I decided that I wanted to change my vocation a little bit and focus mainly on language teaching. This would give me the opportunity to schedule my own working hours and the flexibility I wanted for achieving my personal goals, one of them being moving abroad to volunteer. So, I made teaching Business English my niche and started teaching in some banks.
Later on, I wanted to switch to the online world, so I decided to take this course with Bridge, and since then I've been teaching online exclusively. In June, I got my first job with an international company, Learnlight. I couldn't be happier!

Where have you worked as an English tutor?
I had the opportunity of tutoring not only in my hometown but also on the coast of Argentina, where I lived for about a year. Being a tutor was what allowed me to move away and enjoy working in a place I loved. It was an amazing experience!
How did you land your online teaching job at Learnlight?
I got to know about Learnlight thanks to another Bridge grad. He was the one who encouraged me to work towards getting my TEFL/TESOL certificate in order to apply for an international position such as the one Learnlight offers. He was already working for this company, and his reviews about it were highly positive.
The application process was fast and easy. It consisted of an interview, initial training, and a dry run session. That was it! The virtual recruitment team has been really helpful and attentive.
Can you tell us more about your teaching job?
I work for several corporate training companies, giving Business English classes to adult learners from different corporate areas such as IT or banking and finance. I've also helped a wide variety of employees, such as bank managers, accountants, programmers, team leaders, and many others, reach their language learning goals.
How did you prepare to specialize in teaching Business English?
Apart from the incredible guidance that the Bridge Specialized Course gave me – as it included Business English teaching ideas – I've attended several training courses and workshops. Reading related material has been an extremely helpful tool. But I would say that it's been the experience itself given by teaching and working that truly helped me become specialized and better at my job.
What are the advantages of having teaching Business English as a niche?
Business English training is a niche with a constant demand for capable language facilitators. And it never gets boring! As learners come from different corporate environments, you are also constantly learning from them!
Get the essentials of teaching Business English.
What is one strategy or technique that you like to use when teaching Business English?
Something that really helps me and the students is creating a comfortable atmosphere in class. Adult learners have been working for eight or more hours in a strict and stressful environment, so in order to facilitate learning, focus, and enjoyment, I make a special effort to encourage students' interaction, the use of humor, and accepting mistakes as part of the learning process.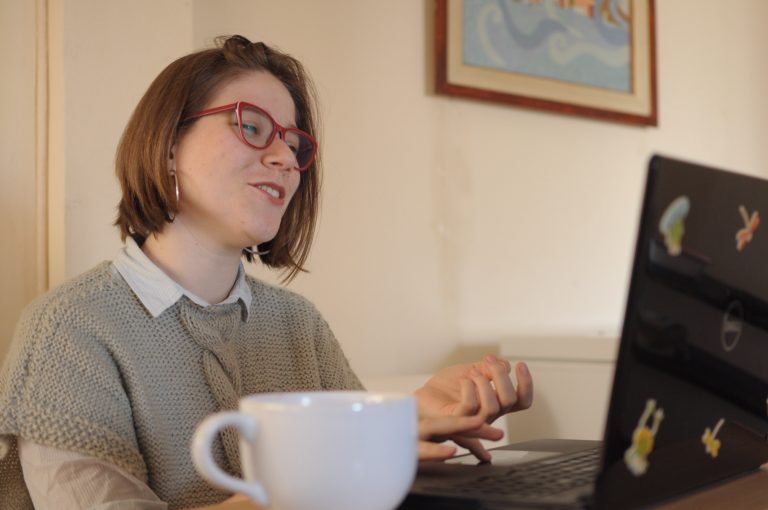 What do you like best about teaching English online?
Teaching English online has allowed me to set my own schedule. It's also saved me from traveling downtown during rush hour. Let's not take for granted that I've been able to continue working safely despite the current situation due to the pandemic. And having the opportunity to know people from different parts of the world has widened my horizons!
Read about the pros and cons of teaching English online.
What do you like to do when you're not teaching?
When I'm not teaching, I really enjoy spending a great deal of time helping others as part of voluntary work. I'm also a photographer so I love hanging out with friends and taking pictures. Going for a walk has proved to be a great way to reduce the tension caused by working on the computer many hours per day. And let's not forget listening to music and reading!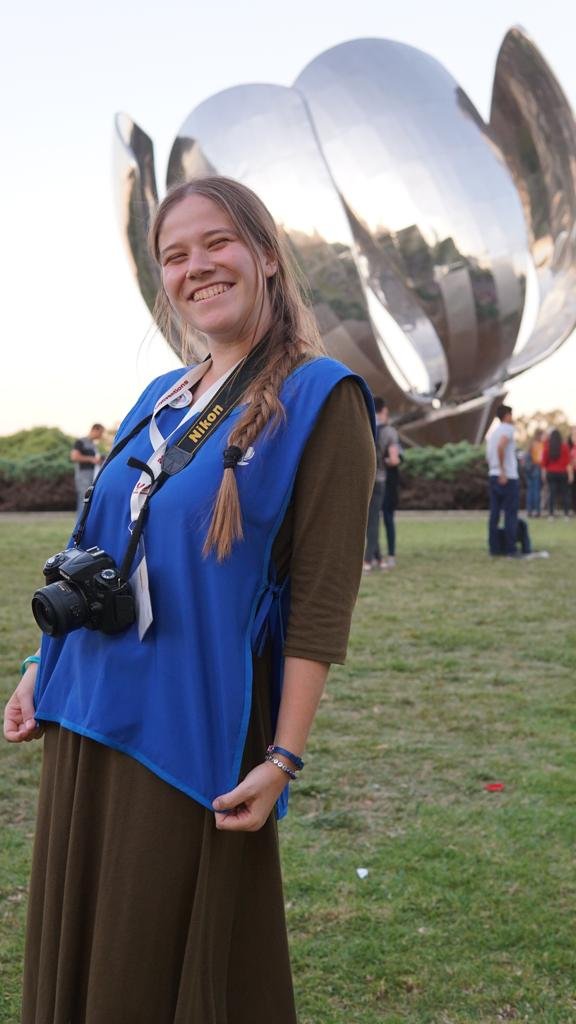 This course was a good fit for me because it allowed me to work at my own pace and 100% online. It also gave me the specialized certification that most online teaching jobs require from applicants.
How did this course help you professionally?
The course helped me gain confidence in my teaching knowledge and abilities. The tools and methods it offers boosted my will to apply for new positions and acquire even more experience.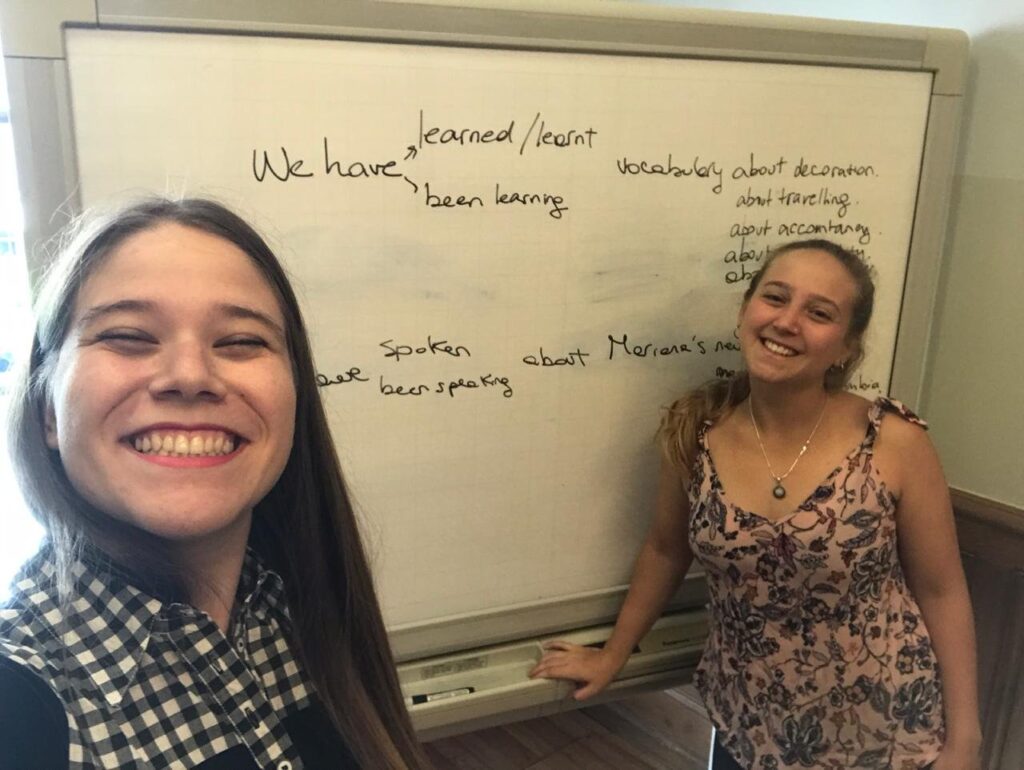 What's next for you?
Working abroad is one of my main objectives at the moment. And being able to work online has opened new destinations – as long as the internet connection is stable, I could move anywhere!
Do you have any advice for English teachers who want to teach English online?
Don't think about it twice and do it! The idea of not giving onsite classes could be scary at first, but once you've experienced the conveniences of working from home, there is no going back! Once you've settled down in this type of teaching, be careful to establish a routine that includes practicing self-care and anything that could help you unplug from the computer. When working from home, you may find it difficult to set boundaries and disconnect from your job once your working hours have finished.