Do you often find yourself scrambling for digital tools in order to deliver your online English classes more efficiently and make your activities more interactive? Although there is a plethora of platforms and software available nowadays, your fellow educators can help you decide on which ones work best for teaching English online. We've asked some virtual English teachers to share their favorite online tech tools and how they use them for engaging with learners.
If you're new to teaching, you'll want to get initial training and qualification with a TEFL certificate. You can explore our online TEFL courses to get started!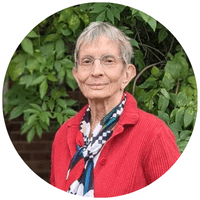 Peggy Jones
Online English tutor from the U.S.
What are your tech tools of choice for…
…giving online English classes?
So far, I've used Zoom (by itself) and Off2Class along with Zoom. Generally, I've found the simpler I can keep the setup, the better chance I have of everything going smoothly on the student's end as well as my own.
…playing virtual games?
Recently, I have successfully created a "Find the Path" game simply using Google Sheets, wherein each cell is a "stepping stone." When I tested it with one student, it was quite a workout but certainly doable.
…adding special effects to videos?
Thus far, the most useful program I've found is Edpuzzle.
Check out these low-prep games for teaching English online.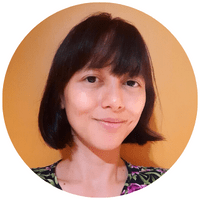 Maria Theresa Tef Jabonero
Online ESL teacher from the Philippines
What are your tech tools of choice for…
…giving online English classes?
I like Zoom very much, especially its feature to create smaller groups and its screen sharing function. It's great that students can annotate to make class interactive but the teacher can also stop them from annotating as well.
…playing virtual games?
I love Wordwall for creating games because it is simple yet engaging! The games can be played by the students independently. Plus, it ranks the students' scores.
…adding special effects to videos?
ManyCam is great for adding effects, in addition to its many other features! It also saves me time from making old-fashion flashcards, props, and costumes and from using a whiteboard.
Learn more about using ManyCam in your virtual ESL classroom.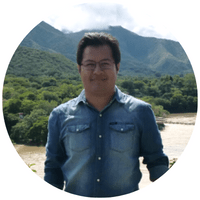 Niels Mejia Ibarra
Business English teacher from Peru
What are your tech tools of choice for…
…giving online English classes?
I prefer to use Microsoft Teams because it is connected with a variety of other apps. Also, I can use my digital pen and avoid typing so much.
…creating lesson content?
Microsoft PowerPoint is a must for making online lessons!
My favorite tool is Epic Pen. Its free version allows you to use the pen, eraser, and screenshot feaures. When you get the paid version ($25, one-time payment), you get a board and the ability to use text and shapes.
–Irena Kitanović
I love the online recording app Vocaroo. It works great to get speaking assignments for assessment.
-Shelley McLean
I love using Kami, which is a PDF editor. I also use Google tools.
-Josie Nascimento
I love Miro. It's a great online board with a lot of tools that provide flexibility in teaching and creativity. I use it with Zoom.
-Maria Dunaeva