Get to Know BridgeEnglish and Discover New Online Teaching Opportunities
By Krzl Light Nuñes
July 3, 2022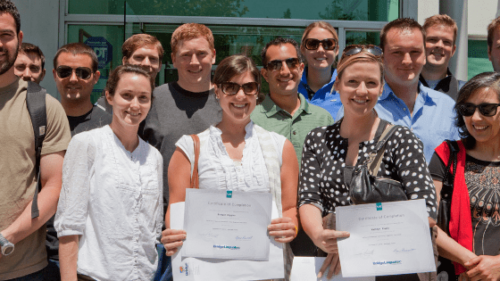 Based in South America, BridgeEnglish has not only helped ESL students reach their English language learning goals but also given global English teachers opportunities to grow in the field. Below, BridgeEnglish Director Carlos Pizarro and Academic Director Karina Zew share how the company has stood out in the last four decades, what they've gained from the changes they've made in the company, and what their recruitment process for English teachers is like.
Want to teach business English online and gain access to a large base of professional students? Apply to work with BridgeEnglish!
Hi, Carlos and Karina! Can you share a bit about BridgeEnglish?
We have been in the business for 40 years. Our company in Chile was founded in 1981, and then Bridge acquired the company ten years later. So, with the Bridge brand, BridgeEnglish has been around for 30 years, but the company already had ten years of life by then.
We always have been a language training provider, and providing training services to corporations in the region is our sweet spot in our sandbox.
We have the Chile branch and then one in Argentina, and we even had one in Brazil at some point. But now, working as a merged entity, we are providing corporate service training, language training, and testing services for corporations in Latin America.
Many of our clients are based in Chile and Argentina, but we also have clients in Peru, Mexico, Brazil, Dominican Republic, the US, and even Europe and Australia.
What type of students do you teach?
Most of our students are corporate clients. We teach business English. There are a couple of private students that take courses like IELTS preparation or general English.
Basically, we are able to offer those types of courses or workshops, although the majority of our students are professionals and employees working for corporations, and the companies are the ones hiring us to provide training, for strategic reasons, to their own employees.
Want to teach business English? Earn Specialized Certification to effectively and confidently teach your students the 21st-century skills they need.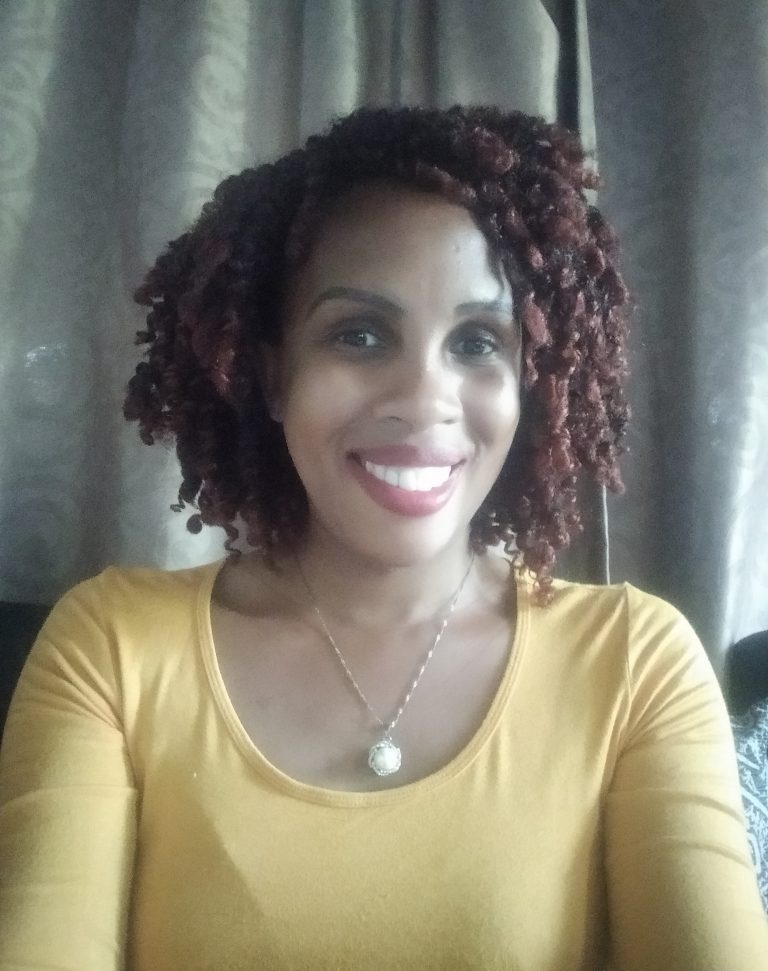 What is the format of BridgeEnglish classes?
We taught onsite classes for about 20 years. Then, around 15 years ago, we started little by little teaching online classes as well, as a new line of service. That line of services was growing organically. In Argentina, though, it was much more advanced than in Chile in terms of taking online classes.
When the pandemic started, we already had know-how systems training, know-how training in place for online teachers, as well as online materials and platforms. This is why we made the transition quickly. Now, we are providing classes 100% online, and we decided to keep doing that. So, strategically speaking, we are basically now ed-tech providing online English classes to corporate clients.
Earn Specialized Certification in Teaching English Online to master the skills you need to deliver top-notch lessons in the virtual classroom.
What opportunities have arisen since you shifted to exclusively delivering online English classes?
What this has given us is resourcefulness, as we have teachers all over the world. Before, whoever wanted to travel to Chile was able to give classes, and now, anybody with an internet connection from anywhere in the world can teach.
Delivering online classes also gives Bridge clients more options for receiving instruction, as we have 100 teachers living in 40 countries.
This also opens our market to global English, which is quite interesting these days because it's a growing market. People need English not just from native English speakers but from speakers all over the world. So, the idea of having teachers from all over the world and being able to provide global English services is a plus that the internet and online classes allow us to do.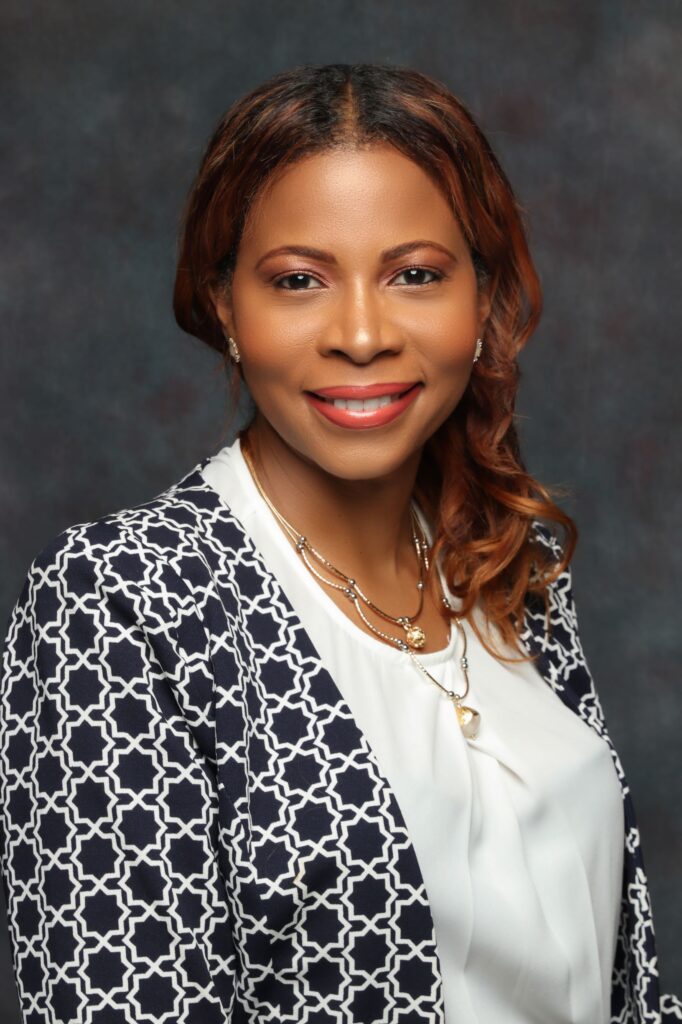 What makes BridgeEnglish different?
First of all, we have been in the business for 40 years, under this US-based company named Bridge. In South America, most of our competitors are local businesses without this international backup.
We have an experienced and knowledgeable team of managers. When you have a team that is a mix of good people with good professional habits, academic and professional skills, and background in terms of academic and professional knowledge, things can't go wrong.
Our company culture has been good for the managers because we have always been exposed to international trends and adapters of new technologies. We always look for new things and embrace them. If you think about the last 30 years, somehow, we have been pretty progressive compared with local businesses in terms of adapting technology and new content and new books.
The teamwork and coherence within the company really show in our classes and everything that goes on in the company.
Although BridgeEnglish is a big certified company, we are here not only for profit but also for people. We believe in social impact. It is not only our clients who get better opportunities and income; the more our teachers teach, the more opportunities are going to be around for them, not only for us.
How have your English teachers found you?
As part of our permanent recruitment process, we use some international global platforms, and those platforms also offer us the possibility of posting our positions on different websites or even specific places like LinkedIn, Facebook, Google Search, and similar sites.
We also work with the Bridge Job Board, as it attracts many applicants.
What benefits does BridgeEnglish offer teachers?
There's a huge professional development system that we have in place together with the TEFL courses online and all of the TEFL divisions from Bridge. We offer those courses, as well as all of the BridgeUniverse seminars and webinars, to our teachers for free. Many teachers are really happy taking those courses.
We have a pretty good system in place in order to keep the standards high, not only by recruiting teachers through this process but also by giving them the opportunity of taking all the TEFL courses we offer for free.
We give them support, guidance, and supervision. We actually go to some of the live classes they are teaching, and we observe them teaching and then we meet with them and privately give them feedback.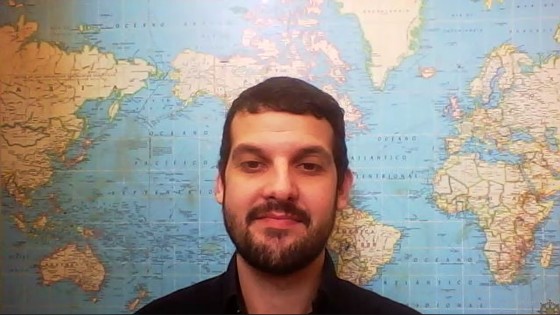 What are the requirements to become a BridgeEnglish teacher?
First, we look at an applicant's resume. We see if they have teaching experience and the following qualifications:
Teachers should have taken some sort of TEFL, CELTA, or TESOL course, and many teachers also have university degrees in some area.
Teachers should either be native speakers or with a C1 or C2 level of English, with an international accredited exam.
After checking their qualifications, we conduct an interview and go through all of the requirements and guidelines for the demo class that we want them to submit.
One of the key factors in hiring a teacher is to watch them teach. We ask for a sample class and see if they can deliver it based on the guidelines we have set. They record the demo class, send it to us, and then we decide if they can join our team or not. We also give them feedback, so it's a learning process no matter what.
What are BridgeEnglish online teachers' schedules like?
We have peak hours, which are usually before 10:00 a.m. (Chile time), at noon, or after 06:00 p.m.
Teachers can pretty much choose their own schedule as long as they can provide availability during these peak hours. However, we have classes all day long, so most teachers set their own schedules around their other activities or jobs. Some teachers work with different schools, for instance, and they teach online to supplement their income.
What's next for BridgeEnglish?
You never know because you need to see how the market goes. We think that we're going to be expanding our online services to new territories and countries.
We also might have some onsite classes, but that shouldn't be our main business because coming back to the site should be only when the contract or the client or the project is valuable to us and to our teachers.