How to Use ManyCam for Teaching English Online
By Krzl Light Nuñes
August 19, 2021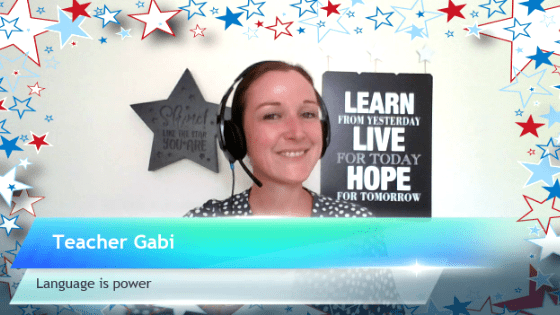 Do you lack decor for your teaching background or props for your online English class activities? Do you want to liven up your online lessons? No problem! You can easily make your virtual classroom inspiring by using ManyCam, webcam software packed with different features to spice up video meetings and live streams. If you're a newbie to this application, which is one of the tools introduced in Bridge's Teaching English Online Courses, here's a guide to how you can use ManyCam.
If you're new to teaching, you'll want to get initial training and qualification with a TEFL certificate. You can explore our online TEFL courses to get started!
What is ManyCam?
Among the many webcam and streaming applications on the market, ManyCam is the most popular choice for online English teachers nowadays. This easy-to-use program lets you enhance your videos through the plethora of filters and effects it offers. Additionally, the software is capable of video switching, meaning it allows you to select and add multiple video sources that you can easily change between during a video call, conference, or live stream.
Why should online ESL teachers use ManyCam?
If you're looking for a one-stop-shop for making your classes more creative and interactive in no time, you'll find ManyCam a useful tool when teaching English online.
From stickers to mask filters to competitive games, ManyCam gives you a lot of built-in features that can make your virtual lessons more engaging — just watch your students' faces light up when you start putting fun elements onscreen!
You can easily set up a teaching backdrop by putting various elements together onscreen in just a few clicks, so you don't need to spend much time building your teaching space. And, if you are a digital nomad, you don't have to worry about carrying heavy props everywhere you go!
You can save time and effort creating or buying class materials like flashcards, alphabet charts, flags, and reward boards.
If you are an online English teacher giving lessons through ESL marketplace streaming apps, you can attract more subscribers and potential students by embellishing your videos.
Juicy Mae, an online ESL teacher from the Philippines, learned how to use ManyCam when she took a Specialized Course in Teaching English Online. "It's really cool to use virtual effects to brighten up the mood. This makes the class more fun and engaging," she shared.
How do I use ManyCam?
You can use ManyCam for teaching online with various platforms that use a webcam. It works with call conferencing software such as Zoom, Skype, Microsoft Teams, and Google Hangouts. It is also great to use with most live-streaming apps like YouTube, Facebook, and Twitch.
To get started with ManyCam, you have to download the installer from the app's website. Then, you have to create an account to begin using the app.
When it comes to how to use ManyCam on a call conferencing or live streaming platform, you simply have to choose ManyCam as your camera or video source and make sure to run ManyCam and your teaching platform side-by-side. Any changes you make on the ManyCam app will immediately reflect on your live videos.
Is ManyCam free?
ManyCam comes in free, standard, studio, and enterprise versions. If it's your first time using the app, you can try the program out in its free version. The functions you can use are limited in the free version, but they're enough to give you a feel for how the app works. The higher version you upgrade your ManyCam app to, the more features you'll unlock and the more video sources you'll have.
What are the best features of ManyCam?
The ManyCam app has oodles of cool functions to play around with, but you can just choose the ones that work best for your online lessons. Here are ManyCam's top features that you can use to your advantage as an online English teacher.
ManyCam effects
Transform your digital classroom into a beach, an office, or any place you want to by adding effects and filters to your videos. The application already comes with several default effects, but you can download more from ManyCam's media library on their website.
To create your own virtual stage, you can:
Replace your background with an image or video. You can even use these backgrounds to give students a virtual tour of places like a house or a park.
Change up your video frame by adding colorful borders.
Add pictures, stickers, and emoticons to your video.
Draw or write on your screen using the drawing and text tools.
Display a banner or title onscreen using the Lower Third feature.
Face masks
Appear as a cute animal, a cartoon character, or a princess by choosing from among ManyCam's great variety of face masks. You can also create a different look by adding accessories like festive hats, glasses, and headbands!
Video sources
ManyCam also allows you to select multiple video sources other than your webcam. For instance, you can show or stream PowerPoint or Google Slides presentations, YouTube videos, images on your computer, and even the camera feed from a mobile device. This practical feature saves you time jumping from one application to another during an online meeting and makes your live streams more dynamic.
Learn how to teach English using video by taking a short Micro-credential course.
What are some examples of how I can use ManyCam for kids' classes?
So, how can you make the most of ManyCam when teaching English to children? Here are some ways.
Attract youngsters' attention
If one of your online teaching dilemmas is how to grab young learners' attention, ManyCam does the trick! You can surprise learners as you change your appearance, for instance, or react using emoticon stickers onscreen.
Using pop culture can be a great way to get students interested in the lesson. In fact, this is one of the techniques that Juicy Mae likes to use to spark kids' excitement during a class. For example, she once put on a face mask of Elsa, a character from "Frozen," a popular Disney movie. "A lot of my students love this character. I can remember their reaction when I showed them this effect," she said.
Learn how to enliven your class in this Micro-credential course: Games and Activities for the Online Classroom (Young Learners).
Teach vocabulary
Instead of manually showing flashcards or holding up realia from behind your computer, you can simply click on pictures of objects on the ManyCam app to show them onscreen. Let Juicy Mae show you how it's done in this video:
Get more tips on teaching ESL vocabulary.
Rewards system
You can use the stickers on ManyCam to recognize your students' achievements during the class. For instance, you can click on a star for each task a learner has completed. Then, you can later congratulate your student for the stars he or she has accumulated during the class!
Can I use ManyCam with adult classes?
Definitely! While engaging adult learners doesn't require you to wear a cat mask or use stickers, you can still give them a better online class experience with the help of ManyCam. Here are some ways:
Give your virtual classroom a professional look by changing the background or adding your school/business logo or a banner onto your screen.
ManyCam lets you zoom your camera, and you can use this function to focus on your mouth while teaching pronunciation.
If you are using a video conferencing platform without a whiteboard feature (Skype, for example, doesn't have one), you can use ManyCam's virtual whiteboard to write onscreen.
You can utilize ManyCam's time tools, such as the digital clock, stopwatch, and timer, in your online classes. For instance, you can display a timer on the corner of your screen while playing games or during timed activities like tests.
Learn how to get a job teaching adults English.
If you don't want to always use physical objects in your online classes, ManyCam is your go-to tool. Through this application, you can make your virtual lessons more animated, regardless if you're teaching kids or adults!