Best Reward Systems for Teaching English Online or In-Person
By Krzl Light Nuñes
October 20, 2021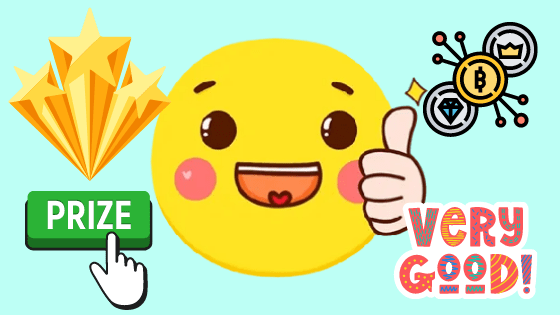 Whether it's about reciting the alphabet well or being able to strike up a conversation in English, nothing makes you feel prouder as an ESL teacher than your students' achievements. However, in order to keep your learners engaged and eager to improve, it's helpful to use a reward system in your classes. What exactly are rewards, and how do you use them? Let's explore the benefits of a reward system for teaching English and some reward system ideas for online and physical classrooms.
If you're new to teaching, you'll want to get initial training and qualification with a TEFL certificate. You can explore our online TEFL courses to get started!
What is a reward system for students?
When building a positive learning environment, any English teacher who's had their fair share of leading students to success or overcoming classroom constraints knows how important it is to motivate learners. While radiating friendly vibes and being patient is necessary, another powerful way to help students strive to give their best is by setting up a reward system.
An essential part of ESL teachers' classroom management toolkit nowadays, a reward system aims to recognize and incentivize learners for their achievements in class, be it for fulfilling a task or conquering a challenge. These rewards can come in different forms, which can be:
Compliments like "Great job!" or encouraging feedback
Simple tokens, such as stickers, badges, or toys
Educational experiences, like special class activities or virtual field trips
Why should you use an ESL reward system?
Regardless of your student's age or level, you may be surprised how much difference a reward system makes to your ESL classes! After all, who doesn't want to be recompensated for their hard work and winnings, right? Here are the top reasons for putting a reward system in place in your English lessons.
Motivate students
While learners themselves can be intrinsically motivated, they are more driven to do well in class when they feel appreciated and valued for their efforts. That student you've just rewarded for using the past tense perfectly? He might just end up conquering all of the English tenses soon!
Learn how to handle common challenges language learners face.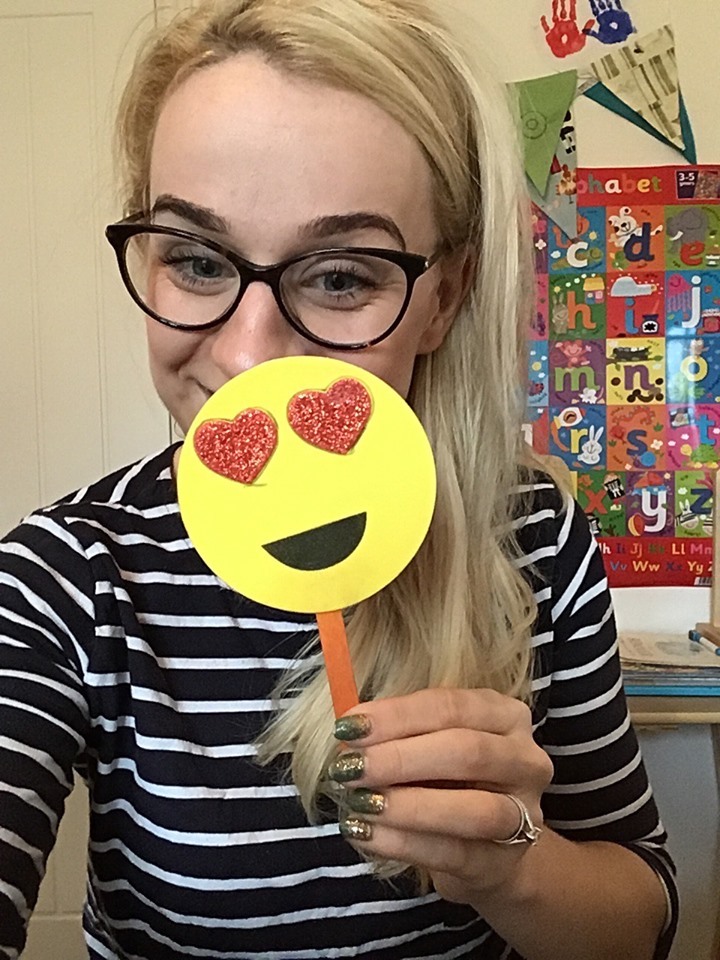 Help students enjoy learning English
Instead of passing out worksheets for students to complete, starting a friendly class competition and giving them a prize to set their sights on can instantly make the activity fun and interesting! By using a reward system, students can practice the language in a more engaging way.
These ESL games and activities can also help make learning fun!
Boost students' participation in class
Not sure how to make quiet or reserved students take part in your class activities? Your best bet is to incentivize them or announce the rewards (or points) they can get when they succeed in completing a task, then see how they start raising their hands or doing their best just to grab that prize – or even just to get bragging rights!
Increase students' confidence in their English skills
In order to help learners move towards their language goals, it's necessary to give them a sense of achievement for the things that they've done well so that they will feel more confident in the future. Sometimes, just complimenting them on pronouncing new vocabulary words well can give them the assurance that they can use them in their next conversations with other people.
Grab students' attention
Especially with kids and group classes, keeping learners concentrated throughout a 25- or 60-minute class can be a real challenge! However, a reward system can help break up the monotony in the classroom, encourage students to observe proper class behavior, and minimize distraction just by giving them something to focus on.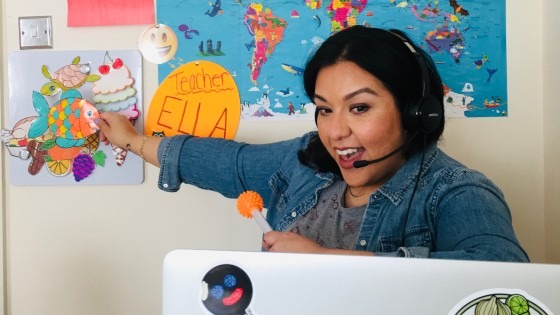 How do you use a reward system in the classroom?
Now that you know the advantages of implementing a reward system, let's look at the strategies you can use for setting up an ESL reward system effectively in your lessons.
Recognizing a student's performance
As learning English is a process, every milestone that your student reaches deserves to be highlighted. For instance, you can award your students for mastering a difficult grammar concept, passing a module in your course, or stepping up their English level.
Meanwhile, you can also incentivize individual students for succeeding in particular tasks, such as scoring high on an exam, winning a game, delivering a great presentation, or even just singing a song completely in English!
Individual and group prizes
If you teach group classes, you can hold games or contests and have your students compete against each other. For example, you can play guessing games or races to practice the lessons you've just taught. Then, you can have a prize waiting for the winner or runner-up at the end.
Learn more about teaching English online to groups.
Collecting class points
Another way to use rewards in the classroom is by setting up a points system with corresponding prizes, wherein students or the class as a whole can earn a certain number of points based on different criteria. For instance, students can win points for being punctual, submitting homework on time, or behaving well during a lesson. You can display the points in your classroom (or on your screen) so everyone can see their progress. At the end of each class (or the course), students can redeem the prize that you've set based on the total number of points they accumulated.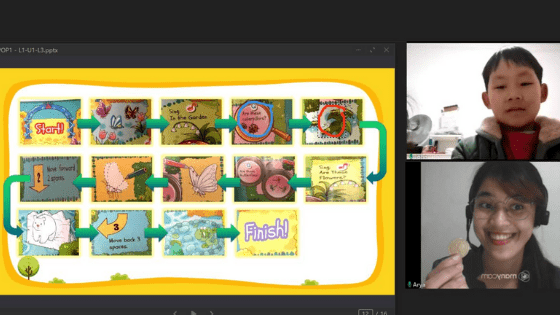 What are some effective reward systems for teaching English?
Whether you're teaching English online or in a physical classroom, there's a wide variety of rewards that you can use in your classes. The majority of them are not costly or complicated to make! Let's jump into some physical and virtual reward system ideas that your students will surely love.
Virtual reward ideas for teaching English online
Digital stickers
Works best with: young learners
An all-time favorite free online reward system for most online ESL teachers, virtual stickers are easy to make. You can create your own stickers using Canva (or other similar platforms) or download ready-made ones like this on sites for ESL teacher resources. You can post these digital stickers to your PowerPoint or Google Slides, Google Jamboard, as well as Word documents or Google Docs.
Alternatively, you can also use ManyCam, an app with stickers that you can easily click to show onscreen.
Learn how to use ManyCam when teaching English online.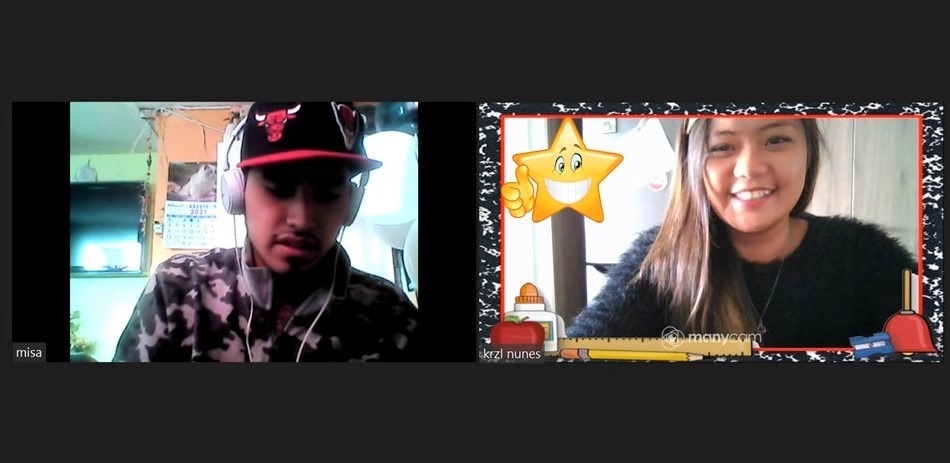 Virtual badges
Works best with: all ages
Similar to digital stickers, virtual badges or "brag tags" are rewards you give your students for particular achievements. For example, learners can aim to get the "Best Writer" or the "Grammar Expert" badge at the end of the class. You can personalize your own badges or download collections, like this one, already made by other teachers.
Read about the best digital tools for teaching English online.
Reward coupons
Works best with: young learners
Another reward system that can make learners over the moon is digital reward coupons, which can be earned and later exchanged for real-life prizes. For instance, you can make a "Late Homework Pass" coupon or a "Music Picker" one that lets a student choose a song to listen to during the class! Here's a reward coupon set that you can download and tailor for your classes.
Virtual field trips
Works best with: all ages
From planetariums to volcanoes to the International Space Station, students can now "visit" various kinds of interesting places while sitting in front of a screen! A virtual field trip can be an exciting reward for an entire class, though you can always enjoy watching it with individual learners as well.
Games and activities
Works best with: all ages
As a reward for your students' great efforts in class, you can treat them to a fun-filled day of online games or special events like a karaoke day, poetry hour, or virtual coffee chat!
eBooks
Works best with: all ages
There are a plethora of free or inexpensive eBooks in English on e-commerce sites like Amazon, and you can easily download and send them to a student as a reward or a special prize.
Praise and social media shoutout
Works best with: all ages
Finally, never underestimate the power of positive feedback! Whether it's as simple as "Congratulations!" or a more detailed phrase like "You've improved a lot in pronunciation today," every student will leave your class with a sense of pride and enthusiasm to come back for more improvement!
Aside from commending learners in class, why not share their accomplishments on social media too? You can post a shoutout on your school's social media page, for instance, or in your class' WhatsApp group.
Reward systems for teaching English in a physical classroom
Reward boards
Works best with: young learners
You can set up a reward board in your classroom where you put stickers, stars, magnets, or other tokens for everyone to see. While you can make your own board, you can also buy cheap ones online.
Brag tags
Works best with: young learners
Besides using them online, you can also print out brag tags or badges for individual students. They can use them as bookmarks, attach them to a keyring, or wear them as chain necklaces!
Collectibles and food items
Works best with: young learners
For special prizes, you can look for cheap toys or trinkets, such as marbles or rings, that students can collect. Meanwhile, you can also use candies or chocolates as incentives.
Special events
Works best with: adults
Be it for an excellent job during the entire course or a contest they've won, you can make your adult learners feel more special by treating them to a pizza party, a trip to a nearby museum, or a short film viewing session.
Reward systems for teachers are excellent tools not just for boosting student motivation but also for reinforcing good behavior among English learners. By using one or more of the reward ideas above, there's no doubt that your students will feel more accomplished and yearn to do their best in your ESL classes every time.