Increase Your Job Prospects by Teaching English Online to Groups
By Maricela Breedlove
December 2, 2021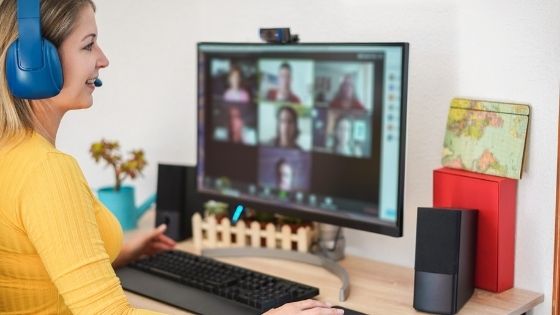 Virtual learning is booming, and the future of teaching English online is quickly becoming more focused on teaching groups rather than individual students. Whether you want to increase your job prospects, add new teaching skills to your repertoire, or make yourself more marketable as a freelancer, there's no better time than now to look into teaching English online to groups!
If you're new to teaching, you'll want to get initial training and qualification with a TEFL certificate. You can explore our online TEFL courses to get started!
What is a group EFL class?
Online English teachers who teach lessons in a one-to-one setting only have one student at a time. In this scenario, the teacher can focus entirely on the one student, correcting pronunciation and vocabulary in real-time. This also means that you, the teacher, will be the only interaction the student will receive in terms of practicing their English and using newly-learned conversational vocabulary.
On the other hand, as the demand for online learning continues to grow, groups of students are becoming the more likely and, oftentimes, more lucrative option. A lesson with two or more students is considered a group, with smaller groups consisting of 10-15 students maximum. In these classes, the opportunity to have more student participation and interaction grows exponentially, but teaching group online English classes vs. one-on-one does come with its unique challenges, such as managing more students at once.
There are several instances when you might find yourself teaching English online to groups: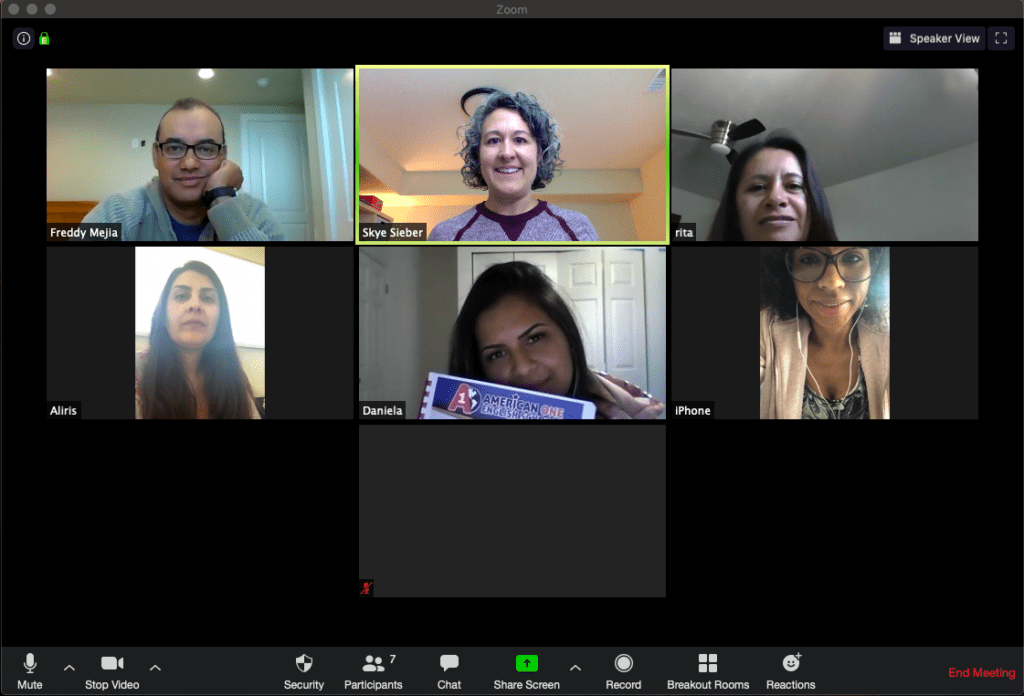 Why is teaching English online to groups a good skill to have?
So, whether you're already teaching English online in a one-to-one setting or you're just starting out in the field, why would you want to master this new area as an online EFL teacher?
Access to more job opportunities
When looking for online EFL jobs, you may notice that more and more platforms are offering group lessons, meaning that you may miss out on a great work opportunity because you don't have the experience or the skills to teach in a group setting. Online English learning is constantly evolving, so it's best to continue learning various skills to ensure that you're a competitive job candidate.
Marketability as a freelance teacher
More and more teachers are beginning to go the freelance route and market their services online. This is a wonderful option for those who'd like to make the most money as an online teacher and reach the most students possible, all at once.
When you diversify your services to include teaching English online to groups, you'll reach more people than if you're only willing to teach one student at a time.
With virtual learning becoming the norm for a lot of families across the globe, people are looking for ways to include more than one child in online EFL lessons. It's not unheard of for whole families, including parents, to participate in online EFL lessons!
Even better is offering both one-to-one and group lessons. This ensures that you'll be marketing yourself to as broad an audience as possible.
Learn how to market yourself and attract students with Bridge's Specialized Certification in Teaching English Online as a Freelancer course.
Potential to earn more money
Let's be real, money talks. So when teaching English online to groups, the opportunity to make more money with your lessons is a huge advantage. A very simplified and hypothetical situation is the following example of what a freelance online English teacher might charge for lessons:
One-to-one lessons: $25 per hour x 1 student = $25
Group lesson: $15 per hour x 4 students = $60
As you can see, having the skills to teach groups of students English online provides the chance to teach more students and earn a higher hourly rate than one-on-one classes. This means you will quickly grow your profit margin and your business.
Learn ways to handle cash flow as a freelance English teacher.
How to manage online EFL group classes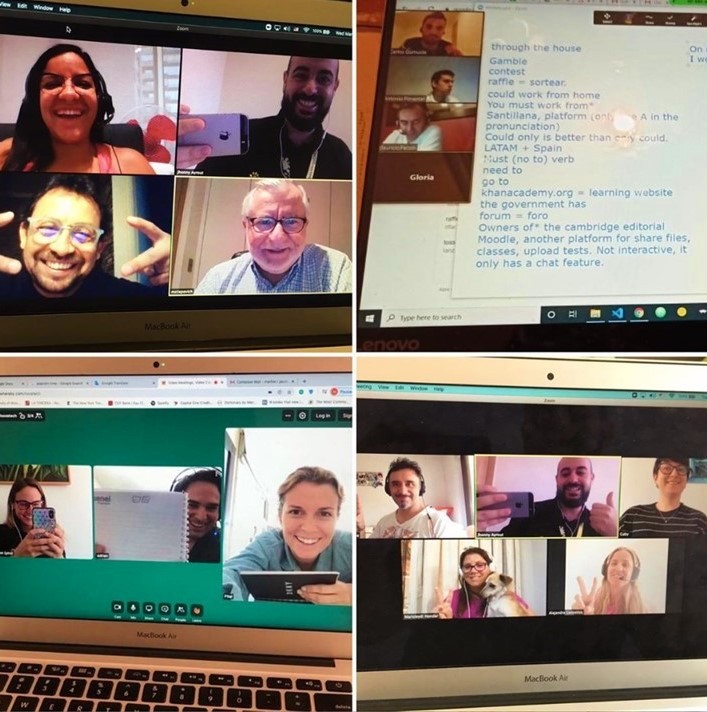 Start with training on how to teach English online to groups.
Whether you have loads of experience teaching English online or are just starting out as a teacher, it's highly recommended that you take steps to learn some new teaching strategies when approaching teaching English online to groups of students. Taking a Micro-credential course like Bridge's 10-hour Certificate in Teaching English Online to Groups is one simple yet effective way to prepare yourself for this type of teaching.
Take advantage of the group dynamic.
In group lessons, students will not only be learning from you but from one another. This is conducive to more interaction, self-correction, and team-based activities for the ESL classroom, such as role-playing, quizzes, and games that are more easily implemented in a group setting. This leads to a much more laid-back and lively lesson!
Here are some tips for using games when teaching adults English online.
Teach existing groups.
This could be groups of people who work together, classmates, or friends who are already familiar with one another. This can make English lessons even more effective because of the existing rapport between the students.
Don't neglect individual communication.
Make sure there's a way that you can communicate with individual students if necessary. This is a feature on some popular platforms such as Google Classroom, Zoom, and Skype. Being able to communicate with individual students ensures that you can encourage participation and address individual issues during lessons without disrupting the whole class.
Learn more classroom management strategies for teaching online.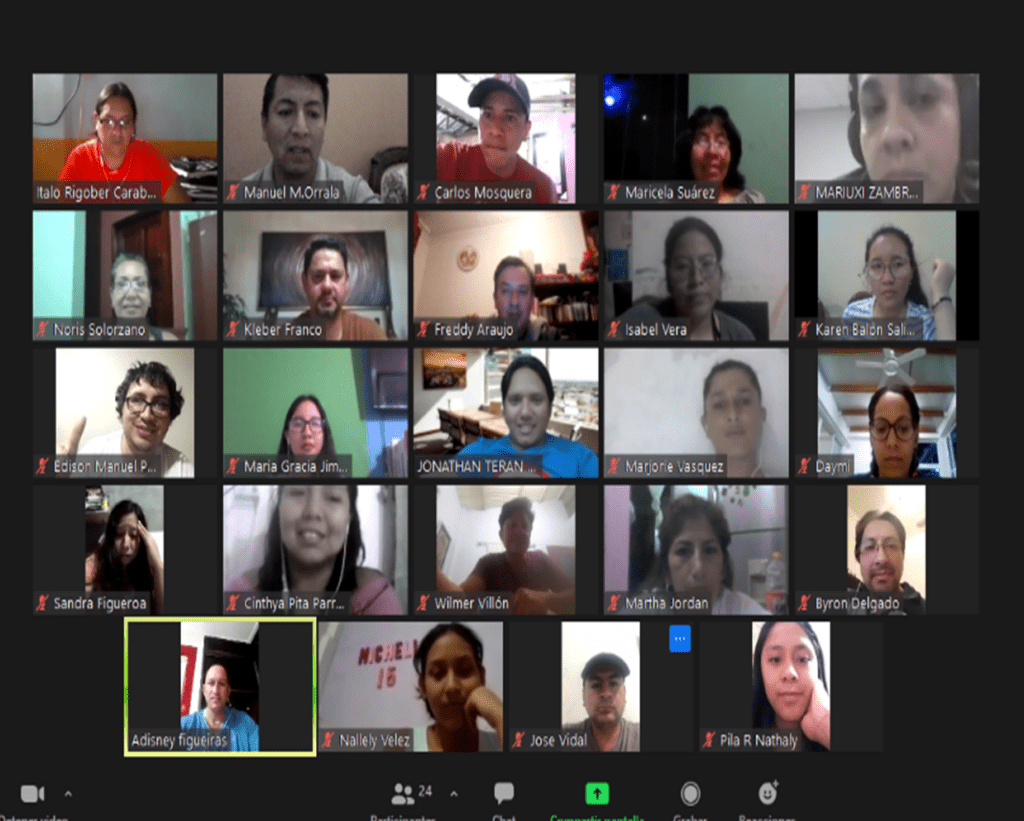 Find the right technology and platform for your classes.
If you teach English online with a company, the learning management platform, student scheduling system, and other online tools will be provided for you. However, there are many platforms available to teachers who are looking into freelance teaching English online to groups. Some popular ones include:
Calendly for booking your lessons and keeping track of your schedule
Edmodo for creating an online classroom where you can make quizzes, assignments, and individual files for each student
Bandicam for recording your lessons for future reference
These are just some examples, as there are loads of options out there!
Get more ideas for digital tools to use in the ESL classroom.
Define goals for your group.
In a group setting, as opposed to one-on-one lessons, you might have to be less flexible and more focused to ensure each student is learning as much as possible and is effectively reaching all of their learning objectives on time. This is especially important in groups of adults who typically like to prepare for lessons beforehand.
Review the essentials of using objectives in ESL lesson planning.
Consider issues that are unique to groups of kids.
When teaching any group of children, the opportunity for distraction and rowdiness can be a concern. Coping with this comes down to making your lessons engaging and maintaining composure when things do get a little out of hand. Take deep breaths, and remember your teaching props and, most importantly, your patience! This is when being able to reach out and communicate with individual students/parents is of the utmost importance.
Check out these types of challenging online students and how to handle them.
Where can you teach English online to groups?
While you can always freelance, there are also many different online English tutoring companies, each with its own hiring criteria, where you can teach English online to groups of students. Some allow you to teach English online with no degree while others have more strict requirements to teach English online. Another difference among companies is whether you'll be teaching children or adult students.
Find more opportunities on the Bridge Job Board.
Hopefully, this has given you some insight into group ESL lessons and some tips on how to move forward with teaching English online to groups. Whether you choose to pursue freelance English teaching online or work with a specific company, teaching English online to groups is growing in popularity and accessibility. Don't get left behind!