Shakti, From Mauritius, Advancing His Online English Teaching Career
By Krzl Light Nuñes
September 21, 2020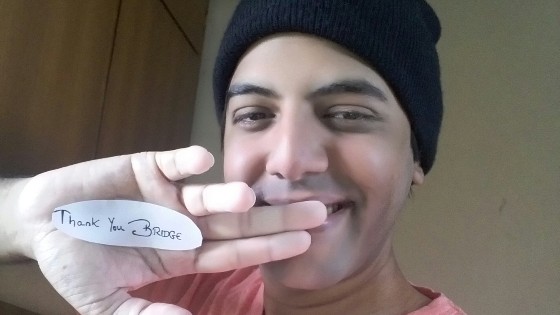 Hailing from the island country of Mauritius, Bridge grad and multilingual English teacher, Shakti Mahadoo, shared his English teaching experience and career goals with us two years ago. Since then, he has continued working as a freelance online ESL teacher for a France-based language company and has also decided to step up his credentials by earning Specialized Certification in Teaching English Online as a Freelancer. He updates us on how his career has grown amidst the current global pandemic and how his plan to move abroad is progressing.
Hi Shakti! Can you tell us a bit about yourself?
I am an online ESL trainer from Mauritius. I love teaching English, and I have been teaching the language since 2008. I speak French, English, Creole, and Hindi, and I understand Urdu. My first language is French. I studied French literature in secondary school and I am a graduate of French language and Business French studies, although I would like to further my studies in the French language. However, I find it easier to teach English than French.
How has knowledge of French and other languages benefited you as an English teacher?

Languages have enabled me to broaden my knowledge of different cultures. I speak French, Creole, and English daily— I believe this makes a person more tolerant. Languages also enable people to appreciate traditions, religions, history, and movies and realize how similar their experiences can be. I also believe that speaking many languages enables a person to have better listening skills.
French
My knowledge of French, my mother tongue, enables me to be aware of "false friends" (also called cognates), or words in two languages that look or sound similar but have completely different definitions. As I know the language, I can also anticipate students' questions, mistakes, and doubts.  I am also aware of what is happening in France, so I can ask students questions about some topics of interest.
Mauritian Creole
Mauritian Creole enables me to understand what new students want to know or say, while Hindi helps me to ask questions to new foreign learners when I think that it would be the best way to make it easy for them to talk to me.
Urdu
Urdu, on the other hand, is a wonderful language and I know that one day it will help me to teach, but I do not have a good level of Urdu and I need to practice it.
My learners love when I translate a word into different languages and they always have something interesting to say and to share about languages, be it through anecdotes, thoughts, and examples.
Can you tell us about your current freelance online English teaching job?
I teach English to professionals in France. I teach from Monday to Thursday. On Fridays, I prepare class notes, check emails, answer some emails if needed, write reports, edit some documents, and think of different ways to teach and present information to learners.
Would you like to teach adult students English? Check out these online tutoring companies that cater to this demographic.
You've been teaching for 12 years now. What changes have you seen in your students' way of learning?
I am aware that there will always be changes, though sometimes it is easy to adapt to changes, at times it isn't.
Learners have more time constraints
Nowadays, more and more foreigners want to learn how to speak, as well as to write, in English but many do not have enough time to practice the language. In the past, my learners had more time to read books or magazines or find someone to speak English with, but now I understand that many people have more than one job and they cannot study the way they want to.
As a result of this, I also adapted myself to their hectic schedule. Now, I advise them to listen to songs while jogging, download or use the dictionary apps on their phones or tablets, and discuss with me their ideas on how to continue to learn. Then I advise them accordingly.
More learning resources are available
There are also more channels on television, people have sophisticated phones, globalization makes it possible for people to relate to each other (not always, but often), and learners want to know more about topics pertaining to their career and lifestyle. In the past, they relied on teachers to advise them. Today learners try new websites and blogs, watch movies and TV series online, and use social media to share their thoughts.
Students want to learn more quickly
Nowadays, people also want to learn faster and use the language in different situations. I had a Mauritian learner who had to travel to an English-speaking country, and she had only five weeks to review the rules of grammar. She also wanted to speak with more confidence and the first thing I did was listen carefully to what she had to say and ask questions in order to know her expectations. For this kind of situation, listening is key.
A lot of changes must have happened in your ESL work since our interview with you two years ago. How has your teaching method developed since then?
There have been many changes in the way that I teach:
Nowadays, there is a lot more interaction when I teach English to adults. I also surprise my learners with my knowledge of French and talk about the similarities, as well as the differences, between French and English or English and Mauritian Creole.
When it comes to class materials, I use more photos, links to websites, and relatable ideas, and do more research about a learner's country (as was the case last year when I taught English to a Malaysian learner). I also use my webcam to show my learners different gestures, and we discuss them.
For class topics, I ask learners to choose a topic from my list and they prepare the chosen topic for the next lesson, after which I encourage them to share their points of view, thoughts, and ideas in English.
I've also adapted technology-wise. In the past, I used only Facebook to connect with learners, but today I also use Twitter and Instagram. I know how learners use these social websites and we discuss how such tools have changed and are changing the world. I can also use different software to teach and not be anxious if one type of software is not functioning or compatible. This was not the case some years ago.
What teaching strategies and activities do you like using in your online English classes?
I encourage my learners to indulge in role-plays and games, to share their thoughts on different topics, to describe photos, and to share their points of view on matters that are important to them.
I also always find new ways to make my learners speak, describe things, and learn new words. For instance, I show them photos and stationery products.
I would also like to learn American sign language, as it is important for a teacher or trainer to teach by making use of different methods.
How has the COVID-19 crisis affected you as an English teacher?
COVID-19 has not really affected my job. I remember I worked a lot during the lockdown period because my learners were also at home. I teach from my home and the company that hired me is in France. I work fewer hours during the holidays because my learners travel.
I try to know how the global pandemic affects people from around the globe and I watch the news on CNN or BBC World in order to know how people respond to the virus. This also helps me to avoid asking questions and talking about matters which may make some of my learners sad.
Personally, the global pandemic also made me realize how important and powerful the Internet is and how lucky I am to know how to use this marvelous tool.
Read how other English teachers around the world have coped with the pandemic.
I decided to take the Specialized Teaching English Online as a Freelancer Course because I wanted to have more ideas for teaching English. I also wanted to know how other teachers taught English and what their thoughts were, as we had the opportunity to post comments, read the comments of other students, and respond to their messages or questions.
How has the specialized course helped you professionally?
I loved this specialized course because:
First, it enabled me to prepare different exercises and design notes with more colors, fonts, and relatable examples.
The course also helped me to anticipate problems during a lesson. I do not rely too much on the Internet as the network may be poor, so I prepare my notes and save them in folders in advance. My four-year-old laptop contains thousands of folders and I find it difficult to save all of them to a hard disk.
I learned how to make lessons more engaging by adding an attractive background and having a list of interesting videos for my adult learners.
Finally, the course also helped me to understand how to manage my finances.
Overall, I liked the content of the course. I also liked the different links to find freelance jobs, as I would like to find a part-time job. I would recommend this freelance course to teachers.
Find more TEFL prospects around the world through the Bridge Job Board.
One of your goals is to move to Canada. Any updates on your immigration plans?
My dream is to immigrate to the United States of America and I studied to be able to move there, but as I find it difficult to move to the USA, I chose Canada instead. Right now, I am waiting for some documents and as soon as I receive the required documents, I will be able to move ahead with my plans. I have not found any opportunities yet, but that's because I work a lot and I could not find the time to find out about the opportunities there.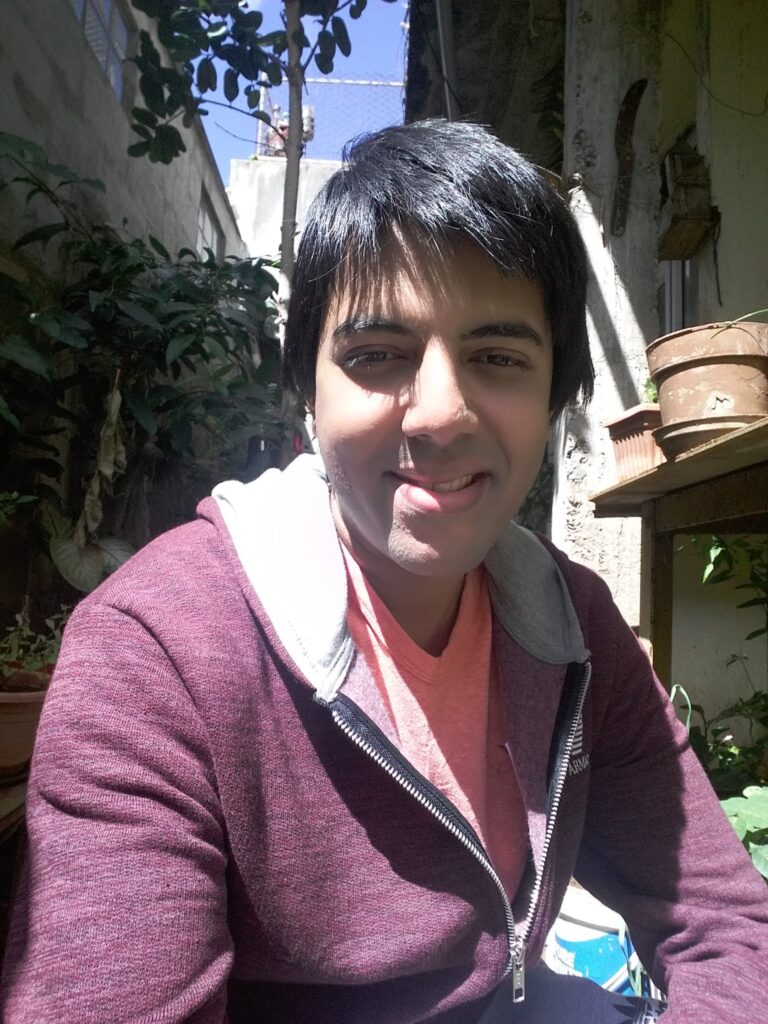 How would you like to develop your career when you finally move to Canada?
I would like to work as an actor in the movie industry and I even had the chance to talk with professionals from the movie industry. I believe that nowadays there are opportunities in different movie industries and the fact that I speak many languages means that I may have the opportunity to belong to one or two movie industries in the same country, or from two different countries.
Once in Canada, I would like to become a YouTuber. I would like to create videos that make people laugh, think, and have discussions. I want to use my knowledge of languages to sensitize people on important matters which are affecting the world of today. Most of the videos will be in English. I would also like to partner with schools, organizations, and actors, and motivate people to study languages.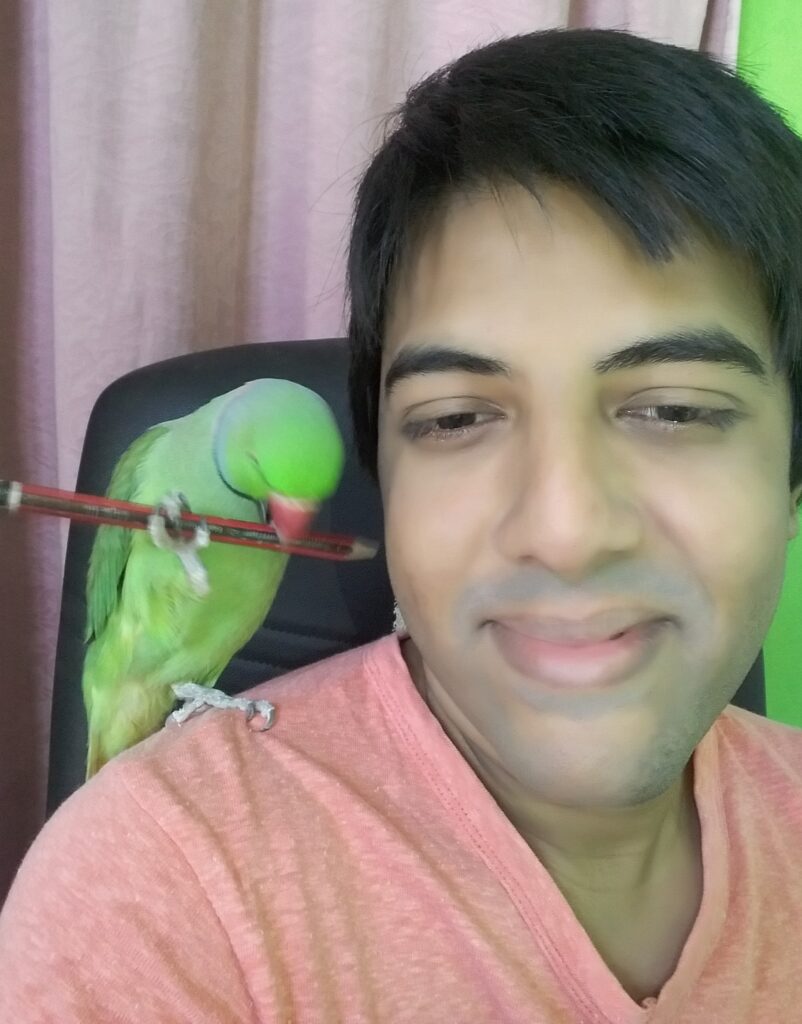 Do you have any advice for new English teachers?
I would advise new teachers to:
Seek advice from experienced teachers.
Observe their colleagues and not hesitate to ask questions to them.
Write down the advice, ideas, and questions that they have.
Try to teach both in schools and online, as it will enable them to know which one they prefer, or they can choose one as a full-time job and the other as a part-time one.
Surprise your learners with facts, short stories, jokes, idiomatic expressions, and knowledge of different languages.
Learn the business and marketing skills to become an independent online English teacher, like Shakti, with the Bridge Teaching English Online as a Freelancer course.