Suchismita, From India, Freelance Online ESL Teacher in France
By Krzl Light Nuñes
January 5, 2021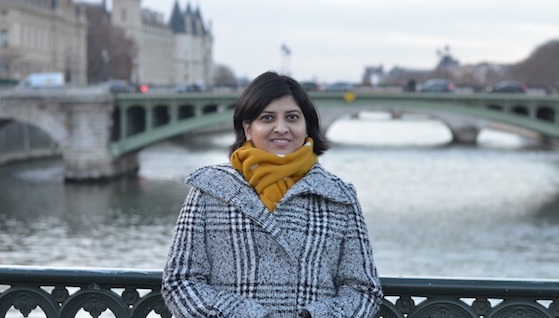 A few months after relocating to France, Bridge grad, Suchismita Dutta, from India, quickly found her footing abroad amid the global pandemic by venturing into freelance online English teaching. She details how she has succeeded in working for herself through the teacher marketplace, Preply, and how she's developed IELTS exam preparation as her ESL teaching niche.
Can you tell us a bit about yourself, Suchismita?
My country of origin is India where I grew up and completed my high school and university as well. I hold a bachelor's degree (honors) in political science and also a master's degree in the same subject. I worked at my university as a research associate for two years, after which I became a lecturer in political science in a college for over six years.
I arrived in France at the beginning of 2019, since my husband is a researcher over here. Currently, I'm residing in Paris, France and I'm loving it. I started teaching English remotely from here last year, due to the COVID-19 outbreak. Teaching has always been my passion, and I am quite happy to find this opportunity to share my knowledge of English with others.
How have you adapted to a new country so far?
Finding fellow English speakers is quite tough over here, and it is not possible to survive in this country without learning French. So, I am trying to sharpen my knowledge of French.
How did you get into the field of English teaching?
I've always been educated in English medium, from primary school until university. English happened to be my favorite subject in school, and I fared really well in it. Back in India, at the college where I used to teach political science, my medium of instruction was also English.
My English teaching career kickstarted in May 2020, after I finished Bridge's 120-hour Master Certificate. Since then, I've been teaching English online to students across the world.
Is there a strong demand for English teachers in France? And what advice do you have for teachers who want to work there?
There is quite a high demand for learning English in France amongst the young generation, but in order to teach English to the French, a knowledge of the French language is a must. There are innumerable schools and organizations that seek English teachers, but for most of them, although teaching experience is not always required, knowledge of French is desired or mandatory.
France is a beautiful country for exploring, so good luck!
What do you like about teaching in France?
Well, the time zone is perfect for me since I'm teaching English online to students across the world. Also, I have access to a library that has tons of books on English teaching.
You're currently working as a freelance English teacher with Preply. What are some of your strategies for attracting more students via this teacher marketplace platform?
To attract students, you need to make an interesting self-introduction video and mention your teaching skills, methodology, and strategies on your profile page. I've gotten students who got in touch with me through the Preply platform after they saw my video. So, making a good video and updating your skills is a must.
Here are more tips for grabbing potential online English students' attention as a freelancer.
Can you tell us more about your job? Who are your students and what are their learning goals?
Over the last few months, I've gotten several students from Asia, the U.K, and the U.S.A., and their learning processes were different. Some wanted extensive preparation for competitive English proficiency tests like IELTS, while others were seeking jobs in English-speaking countries.
I'm also currently preparing two students, one in the Philippines and the other in Vietnam, for their IELTS exam in January.
I give one-to-one classes three days per week. I also set my lessons in advance and always try to find new topics for discussion and practice with my students.
Learn more about the marketplace model for teaching English online as a freelancer and whether it's right for you.
How did you prepare to become an IELTS exam prep instructor?
I use multiple reference books from Cambridge, Barron's, and others to prep my students for IELTS, besides constantly updating students about the new patterns in the IELTS exam. I show them mock videos, make them practice mock IELTS tests, and put in a lot of effort to brush all their skills, pronunciation, writing, listening, and reading.
Find out how you can get started teaching IELTS exam prep.
What are some of your strategies for teaching online?
I always keep changing the medium of teaching, as I don't like monotonous and boring classes. I also share meaningful videos and play English vocabulary games with my students.
Learn creative ways to teach ESL vocabulary to your students.
What do you like to do when you're not teaching English online?
I volunteer at a private library doing book shelving and with an NGO that does food distribution drives for the homeless when I am not teaching. Besides, I work as a reviewer for an artificial intelligence company based in the U.S.
What do you like best and what do you find most challenging about teaching ESL online?
The best part of teaching online is that you are your own boss and have flexible teaching hours.
The disadvantages of teaching online are network issues, if the student is not computer-friendly, screen sharing, and sitting for long hours in front of the computer.
Can you give us a tip on how to engage online English students?
Students don't like drab and monotonous lectures from a teacher so, in turn, they don't learn anything. The best tip is to let the student talk through a conversation (any topic), and then the teacher can correct the errors. This will give the student some confidence to speak English properly.
Bridge's new Micro-credential courses, on various topics related to teaching English online, can give you more ideas to make your online ESL classes engaging.
How has the COVID-19 crisis affected you as an English teacher?
The job market is volatile, and offline teaching jobs are fewer and too competitive. Plus, finding good and serious students online is difficult.
Without having undertaken the course, it would have been difficult to know the nitty-gritty of teaching English as a foreign language. So, it helped me a lot.
Additionally, completing this course allows you to find suitable teaching jobs in the market. I'm thankful to Bridge for their assistance and guidance.
How have you used your digital badge for this TEFL/TESOL course?
I use it on my resume and on different job portals as well.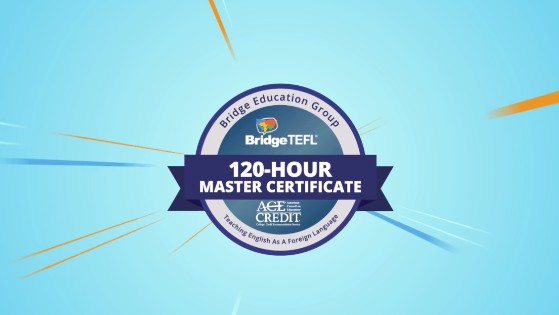 What are your plans for the next weeks or months as the world deals with the global pandemic?
The future is uncertain as we step into a new year. I just hope that everyone is safe and healthy and that we can all overcome this pandemic with sheer determination and distancing and be hopeful for a new beginning. So, I would like to wish everybody a Happy New Year!