5 Places to Teach With An Online TEFL Certification
By Jennifer Collis
January 28, 2016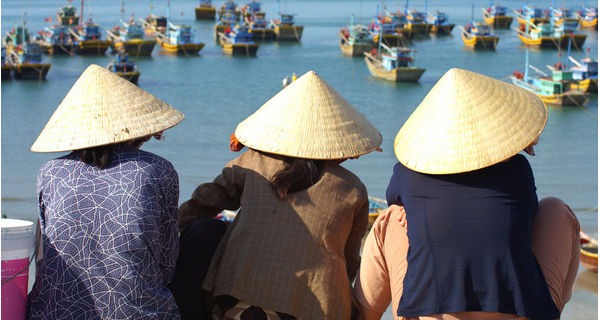 Even the most preliminary Internet search for TEFL certification course options quickly makes it clear that online TEFL courses are an affordable option as compared to classroom-based courses. What's more, they don't require travel to a course location or any major schedule adjustments; most can be done at your own pace, at your convenience.
So what's the catch? If you're like most people, you're suspicious of anything that sounds too good to be true, and you're left wondering what the limitations of an online certificate might be. Are they as valuable as certifications earned in the classroom? In other words, where can you get a TEFL  job with an online certificate?
Here are five country suggestions in regions where online TEFL training is welcomed:
1. China
China is first on this list for a reason. Though you will usually need a bachelor's degree (in any subject) to teach in this country, most schools here are extremely flexible about the TEFL certification they accept. Like Asia as a whole, online certification is accepted by hiring schools in China. What makes China even more accessible to teachers, however, is that your certificate does not necessarily need to meet the usual standard of 100 hours of training. In some cities in China, even a basic 40-hour Certificate, which can be completed in a matter of weeks, will land you a teaching job in many cities throughout the country.
One of the most desirable countries in the world for teachers is also one of the most accepting of online training. Here, as well as throughout Central America, you don't necessarily need a degree either. Jobs abound in charming Central Valley mountain towns of Costa Rica for TEFL certified teachers with or without degrees.
Click to read an interview with a teacher in Costa Rica. 
Want to head even further south? Why not kick off your teaching contract in Brazil? Jobs for teachers abound in this country's fast-growing economy and to teach here, or most countries in South America, all you'll need to qualify is a 100+ hour TEFL certificate and a sense of adventure.
Like China and the rest of Asia, schools in Thailand will hire teachers who were TEFL certified online. A certificate of at least 120 hours is recommended for Thailand, and you'll likely need to hold a bachelor's degree as well. Whether you're drawn to the chaotic energy of Bangkok or the serenity of Thailand's beaches, your online TEFL certificate and degree can make it happen.
Click to view a photo blog from a teacher in Thailand!
If you have something a little different in mind, you can teach English on the cusp of Europe and Asia, in Turkey. Dynamic Istanbul is full of language schools in need of native English speaking teachers with TEFL certification, and as is often the case in Eastern Europe, some are happy to accept online training.  More focus here is put on having a degree and a bit of experience, so if that sounds like you, this may be your place!