Having started out in the retail sector, Bridge grad Deborah, from Switzerland, rerouted her career path to work as an independent private English teacher in her home country. She fills us in on how she has grown her own tutoring business and how her previous professional experience and changes in the Swiss economy have benefited her as a business English specialist over the last 18 years.
Can you tell us a bit about yourself, Deborah?
I'm an independent private English teacher and translator from Switzerland, and I've been teaching for more than 18 years now.
I live in the German-speaking part of Switzerland, which is probably not much different from the French and Italian parts of the country.
What's it like in Switzerland?
Switzerland is a safe and clean country with a very reliable public transportation system. Nature is breath-taking, with mountains, forests, and lakes. Behind my home is the river Murg, which is about 34 km long. I get inspiration running along the river when I'm not diving.
How did you get into teaching?
I discovered my passion for teaching in 2001 while correcting my friends' mistakes. In the late '90s, English was not such a popular language to learn in Switzerland. In 2012, I made it my profession after taking the Cambridge teaching qualification course, Teaching Knowledge Test, and obtaining my TEFL certificate.
Where had you taught before you became a private English teacher?
I have this passion to want to assist people to progress in their jobs. As a former manager in retail trade, I was already coaching my team on ways to develop themselves in each distinct line of work and, of course, also in English. Although I had job opportunities to teach in schools, I always turned down these offers. I felt I would not align with the given curriculum. I was once a student, and I remember how frustrating it was after a full day at school, not learning what I needed to learn.
How is the EFL market and demand for English teachers in Switzerland?
There is a lot of change going on in Switzerland, bringing in global collaboration. Aside from well-known international companies, we also have smaller industries merging and growing. And this change comes with the need for learning the English language.
Why did you decide to work as an independent teacher?
Flexibility and independence are the culprits. I was once a student in a German language school; there and then, I decided if I ever became a language teacher, I would definitely go private. To be skillful about teaching according to the needs of my students is highly important.
These non-teaching skills also help you succeed when you work for yourself as an online ESL teacher.
How have you found your students and built your client base?
I vividly remember designing my flyers and business card, which I had distributed in restaurants, building reception areas, and offices. But lately, most of my learners have found me through my website, www.marander.ch.
Find out how you can attract more ESL students as a freelance online English tutor.
What are some of the best things about working as a private English teacher?
Flexibility is one of the advantages.
To be able to organize your course and write up a suitable syllabus leads to the best things.
For me, the ultimate best part is to see how well my students improve. When they share their personal experiences, when I see that light shining in their eyes, their tears of happiness, and their sense of achievement… I can't describe it. You have to experience it.
What types of classes do you teach?
While many of my students need English for personal purposes, the majority of students are in it for learning English for work or business. I love teaching, and seeing my students' faces light up after answering some difficult questions is just fantastic. Although I have been teaching English for more than 18 years, I still get all excited when a new student registers.
What are some of your favorite teaching strategies or activities for teaching business English?
The techniques and activities that I like to use in my classes are the following:
I strive to make the content I teach relatable.
I also emphasize the benefits of writing. This approach isn't only for business students though, as my general English learners are also guided along the same path.
Role-play is an activity that is included in almost every lesson.
My teaching also focuses on building students' independent study habits.
You've been teaching for almost two decades. That's amazing! How do you think teaching English has changed since you started in the field?
Well, 18 years seems to be a long time indeed, but I will focus mainly on the changes that have taken place in the last 12 years.
With the growth of digitalization, language teaching has become broader, with the ability to teach online.
The increasing demand for certifications has also influenced the field of teaching the English language. All of this, of course, is a huge advantage for English teachers.
Learn how you can get started freelance English teaching online.
How has the COVID-19 crisis affected you as an English teacher?
I did lose some of my business and general English students due to the precarious financial situation. But thanks to online teaching, lessons have commenced with some students during the lockdown.
I took the online TEFL course for personal growth and to gather ideas to see what's new. We have to keep sharpening our skills to remain successful. In the end, I was glad I did because corporations nowadays require you to provide certificates before you are even considered.
Taking specialized training courses is just one way to add ESL professional development to your resume. Learn more. 
How has this course helped you professionally?
The course itself strengthened my expertise and know-how. And the certificate is a bonus.
Let this guide help you in finding your niche as a TEFL/TESOL-certified freelance online English teacher.
It's on my LinkedIn profile.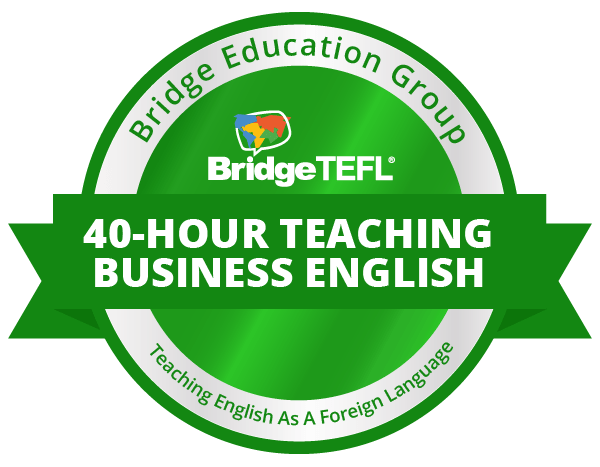 What are your plans for the next weeks or months as the world deals with the global pandemic?
I've always intended to acquire or secure more international teaching jobs, and with some time on my hands, I see myself speculating on ways to broaden these ideas and see how manageable it will be.
What are your top 3 tips for succeeding as a private English tutor?
To become a successful independent ESL teacher, it's important to:
Be able to adapt to change.
Be patient, understanding, and a good listener.
Never cease to learn.