7 Non-Teaching Skills You Need to Launch a Freelance Online English Tutoring Business
By Krzl Light Nuñes
February 23, 2022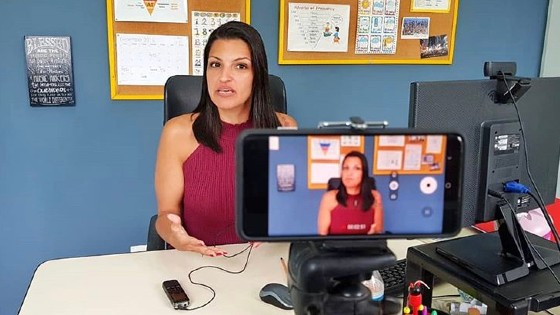 From finding students and creating lessons, to scheduling classes and collecting payments, starting a freelance ESL career may make you feel like you need to be a jack-of-all-trades. But there's no need to panic! You probably already possess the essential teaching skills and technical equipment to get started and, fortunately, the other skills you need to launch a freelance online tutoring business can be learned. Let's dive in to learn more.
Earn Specialized Certification in Teaching English Online as a Freelancer to learn important skills like how to handle accounting and how to scale your business in a competitive market.
First, what does it mean to be a freelance online English teacher?
A lot of new online English teachers opt to work with online English teaching companies since working with a company offers training and structure for new teachers and lesson plans are provided. While working with companies often promises a steady income stream and student bookings, the other side of the coin is that you may not have much freedom when it comes to choosing your learners, your hourly rate, and your teaching methods.
However, if you're looking for greater flexibility as a teacher, working for yourself as a freelance online English teacher is the way to go! As a freelancer, you get to call the shots about every single aspect of your business, including the age and level of students you'll teach, your teaching rates, how you'll organize class schedules, and the curriculum and materials you'll develop to use in your classes.
Should you teach English online with a company or work for yourself? Find out which is right for you!
Who teaches English online as a freelancer?
As freelance online ESL teaching offers plenty of perks and demand for English educators continues to grow, it's not surprising that more and more teachers are jumping onto this career path. Some examples of who is teaching English online as a freelancer are:
For many TEFL teachers, going freelance has also been a way to thrive during the pandemic. As Sheyla, a Brazilian ESL teacher giving private online classes in the U.S., affirmed, "Little by little, my online classes took over my other part-time jobs and now, during the quarantine, I am so happy that I have so many classes every day to keep me busy and allow me to still make money."
Here's why freelance English teaching is a good idea.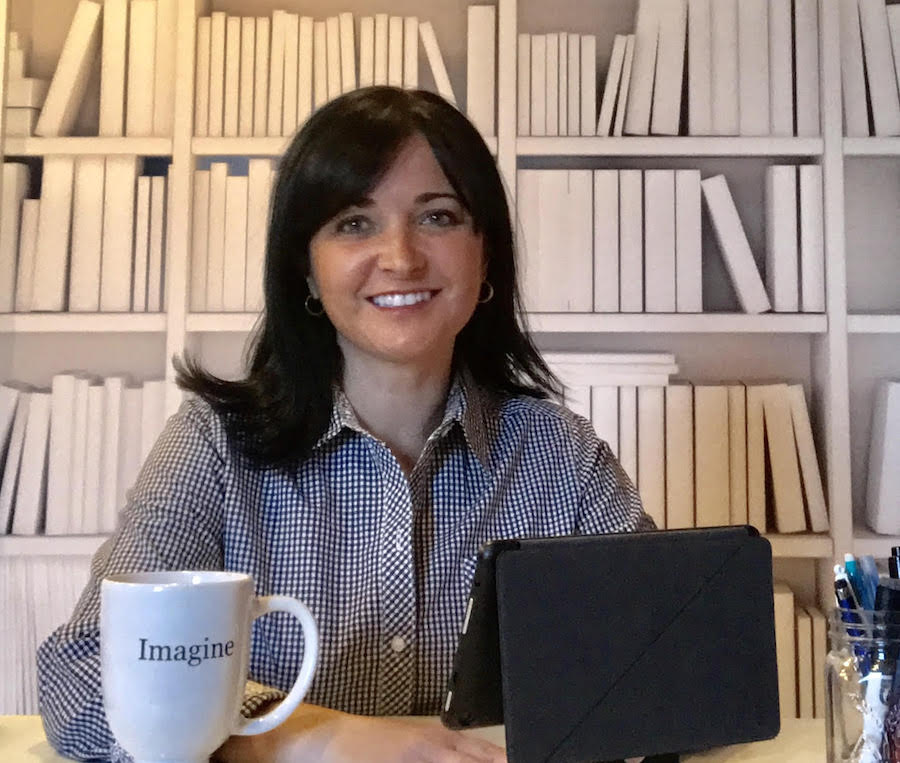 What are the benefits of going freelance as an online ESL teacher?
You can target the students you want to teach, such as young learners, business professionals, or university students. There are so many interesting ESL niches to explore!
You'll have higher earning potential because you can set your own class rates based on your unique qualifications and experience (and all revenue earned goes straight to you).
Teaching virtually saves you time and money when it comes to commuting, which also allows you to book more classes during the day.
If you're a non-native English speaker, you don't have to deal with the issue of employers sometimes preferring native speakers.
So, what non-teaching skills do you need to launch a freelance online English tutoring business?
Whether you want to make freelance online English teaching a full-time job or do it as a side gig, it's key to have these core skills in order to kickstart and successfully run your own online ESL business.
1. Marketing skills
Before you can start teaching English online as a freelancer, you have to get as many potential students as possible or let them find you by increasing your online (and even offline) presence. But how do you do that, exactly?
Social media savvy. There is a wealth of websites and social media apps like Facebook, Instagram, and LinkedIn where you can market yourself and advertise your English classes.
Ability to target your niche. It's vital to know which platforms are the most effective for reaching out to your particular target students, and the most effective way to do so within these platforms. (For example, will it be through paid ads, by posting helpful tips for English learners, sharing videos, etc.?)
Networking skills. Many of these social channels are also a great place to create networks and connect with various groups or communities to market yourself as a freelance online English teacher.
Website management. You may also decide to create a website where you can provide potential students with information about you, your classes, and your rates, let them book classes, or help them find English learning resources.
Learn more about how to find online English students.
Carla, from Brazil, is a virtual EFL teacher who has successfully built her client base through social media. "Promoting your work online is a never-ending job. One needs to be persistent because results don't come overnight," she shared.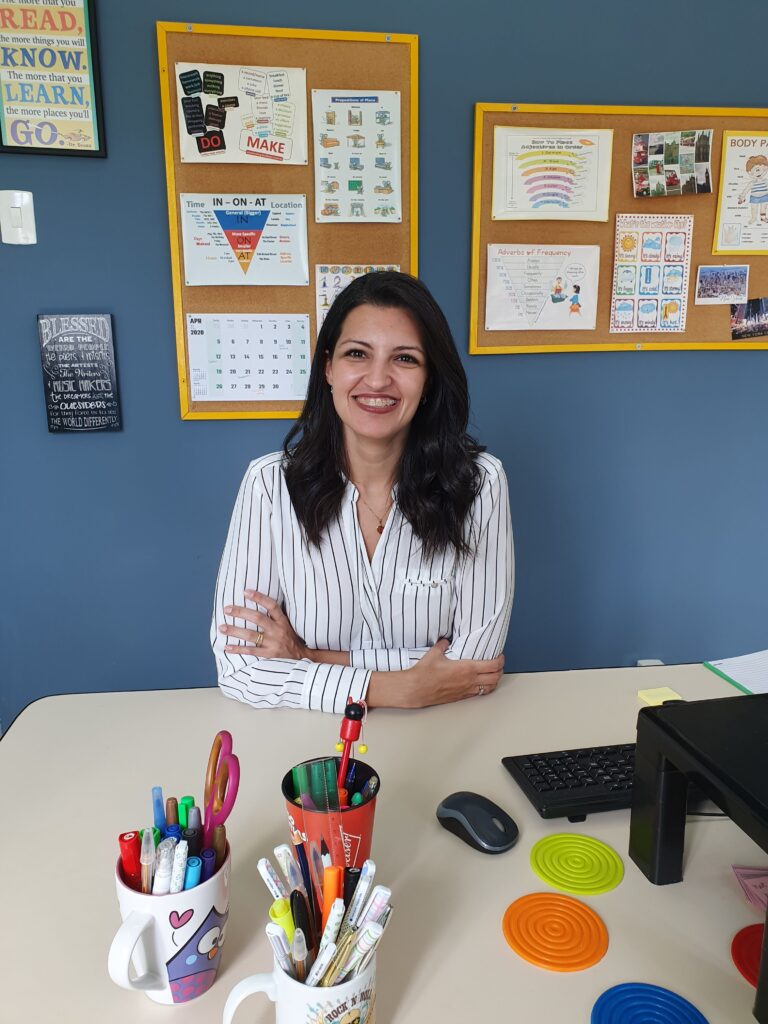 2. Operational skills
As an online English teacher running your own business, all the decision-making and processes will be in your hands. These include:
Choosing your teaching platform. Will you give classes through Skype, Zoom, or other software?
Managing payments. You'll have to pick the easiest method and schedule for receiving your students' payments. If you're giving corporate classes, the students' company may also ask you to issue an invoice before they deposit your pay to your account.
Setting cancellation policies. What is the cut-off time for students to cancel a lesson before it's considered a paid class?
Take a look at this guide to tackling operational challenges as a freelancer.
3. Creative skills
Creative skills will be very handy for marketing yourself as a freelance online ESL teacher if you want to use social media to get online students or drive people to your website. Sometimes, you may have to think outside the box to grab potential students' attention.
Graphic design. Do you have a knack for creating eye-catching graphics? This non-teaching skill will be invaluable as you create posts for Facebook, put together emails to send to your mailing list, or make images with fun tips about learning English to share with your Instagram followers.
Video skills. You may also need some creativity and skills when it comes to making videos. For example, you'll use these skills when crafting your teacher introduction video.
Creating dynamic lessons. Aside from advertising purposes, you'll have to come up with plenty of creative ways to deliver your lessons and make dynamic online class activities.
Creating an engaging teaching background. You want to build rapport with young learners (or their parents) and keep students' interest. A colorful teaching background your students will love is a great way to do this.
Pro Tip: Running out of creative juices? Ask other people for ideas (such as in the Bridge Teaching English Online Facebook Group), or get inspiration by looking at other successful online English teachers' marketing tactics.
4. Time management and organizational skills
While being your own boss means that no one can tell you what to do with your time, your ability to manage your schedule and balance activities effectively is crucial to running your online English teaching business smoothly.
Class scheduling. When you start getting more students, fitting more classes into your calendar will be like putting puzzle pieces together. You'll have to figure out which schedule works best for every class without compromising the hours you've reserved for other important responsibilities.
Task management. To be time-efficient, you'll also have to juggle your time between giving online classes and tasks involved in managing your business operations. Don't forget that you'll also have to allow some time for teaching-related work, such as lesson planning, checking exams, and creating student reports or evaluations.
Maintaining work-life balance. Finally, you should learn to set aside some time for yourself, too. Not giving yourself a break in between classes or at least a day off work, for instance, could lead to burnout when teaching online, which can consequently affect the quality of your work.
Pro Tip: Use online apps like Google Calendar or Calendly to help organize your work schedule more easily.
Here are more tech tools to help save you time and run your teaching business smoothly.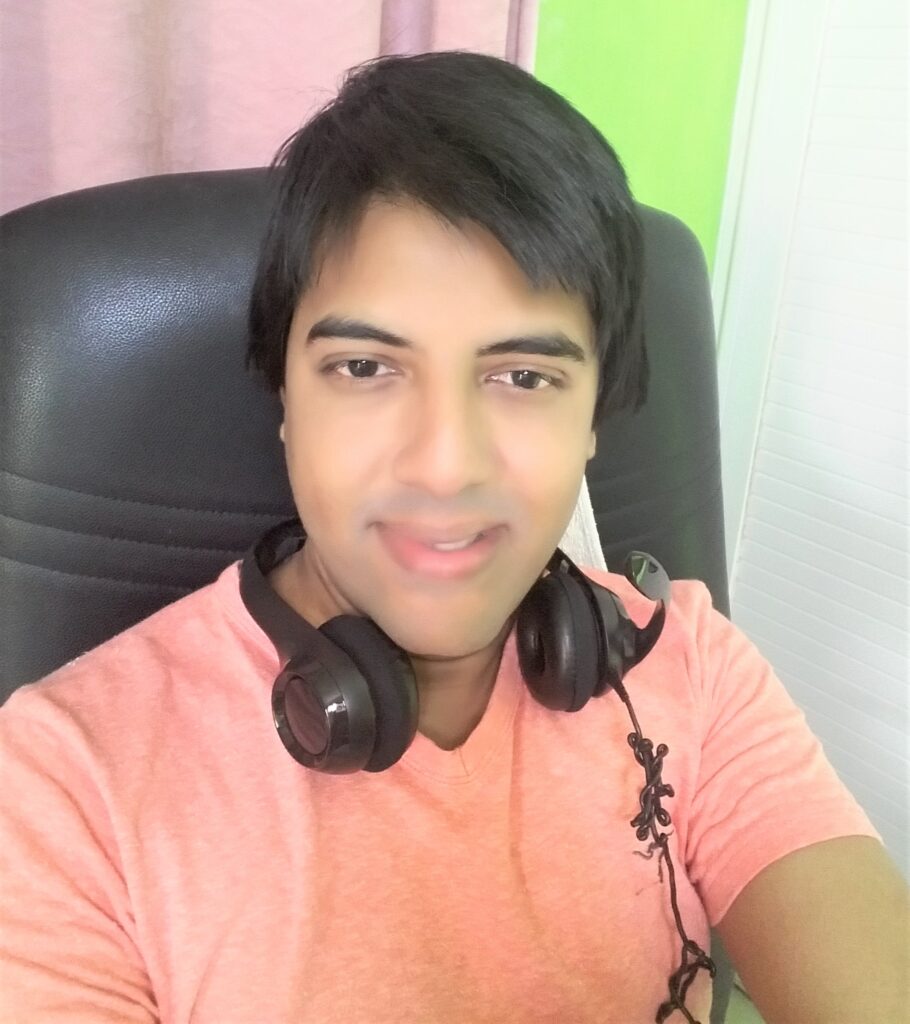 5. Business development skills
Unless you intend to freelance teach for only a short period of time, you'll want to grow your business in the long run. As planning to succeed is what differentiates good from great independent online ESL teachers, you have to decide which direction you want your business to go and how you can get there.
Consider the following ideas for scaling your online English school:
Expanding or offering your services to other regions or a bigger clientele, like multi-national companies.
Establishing a pricing model for your online classes that includes different rates for one-on-one vs. groups, classes for specialized niches, or promotional packages and deals.
Developing clear branding to make your online English business stand out in a competitive market.
Here's how to monetize your freelance teaching business.
6. Communication and relationship management skills
Although having excellent communication skills is vital for teaching English online, you will need these even outside of class hours.
Effective student-teacher communication. An inevitable part of your day-to-day tasks as a freelance teacher is keeping in touch with your learners by phone or email, be it for coordinating class schedules, sending important announcements, or simply answering their English-related doubts.
Creating rapport. Meanwhile, creating rapport is also a key factor in keeping new online ESL learners, as it makes them inclined to continue learning with you.
Fostering existing relationships. Building good long-term relationships with students can also generate positive feedback, which in turn could lead them to recommend your classes among their circles.
7. Persistency and motivation
The last of the non-teaching skills you need to launch a freelance online English tutoring business are ones that can't be found in any course.
Your family and friends may have your back as you stand on your own two feet as an online English tutor, but you'll also need to have the drive to achieve your goals and never give up, despite the hurdles that may come your way. Be confident in your abilities, and students will also believe in you as a teacher.
How can I develop the business and marketing skills I'll need as a freelancer?
You don't need to have a degree or experience in business to acquire the skills listed above. Chances are, you've already got a lot of them! Nevertheless, here are some ways to hone the most important skills for successfully kicking off your freelance online English teaching venture:
No matter where you are in the process of launching your freelance online ESL career, there's no doubt that you can succeed on your own as long as you've got the skills necessary to market yourself and manage your business.