How to Build an Online ESL Community of Practice
By Krzl Light Nuñes
November 16, 2021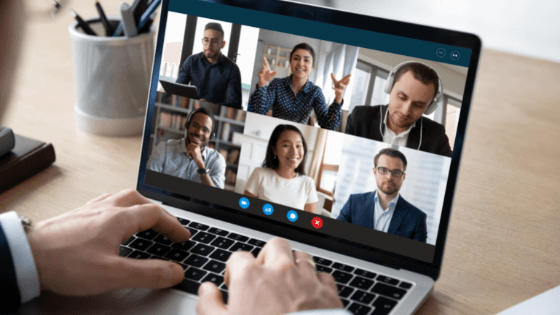 Whether you're swapping stories during a training course or discovering job opportunities at a conference, a huge part of your growth as a TEFL/TESOL professional happens when you're with your peers. Although the pandemic has hampered these in-person interactions, it's still possible to stay connected with your TEFL fellows by building your ESL community of practice (CoP) online. Let's look at what a community of practice is all about and how you can build one virtually.
What is an ESL community of practice?
Outside of your set of workmates or friends who are in the English teaching field, there are wider circles of ESL educators with whom you can connect to continue your professional development. These informal networks are called communities of practice, and they bring together professionals who help each other grow by regularly exchanging insights, offering learning resources, and sharing their skills and knowledge in ESL teaching. Chances are, you are already part of a CoP!
Why is a community of practice important?
As educators who are constantly learning and evolving, we can benefit a lot from a community of practice in the following ways:
Being part of a community of practice allows you to interact with your colleagues, giving you the chance to build relationships and talk about experiences that they can relate to.
Your peers act as a support group and motivate you to be the best teacher you can be. They can help you work out solutions to common problems.
Meeting up or networking with the members of a community of practice is a great way to find out about career opportunities, continue your TEFL/TESOL professional development, and improve your craft.
You become part of a larger community of TESOL educators that celebrate their members' successes – and you'll be a part of exciting events!
By engaging with a community of practice, you can stay up-to-date with trends or current issues in the TEFL/TESOL field.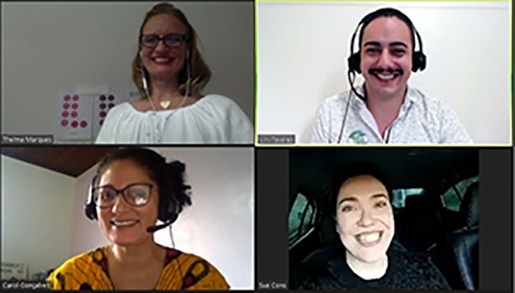 How have communities of practice changed since the pandemic?
When the COVID-19 crisis struck, most communities of practice had to hold off on face-to-face engagements and make them virtual. TEFL/TESOL courses have had to be completed through virtual learning software, while regular meetings with colleagues have had to be held on Zoom or other video conferencing platforms.
Nevertheless, the silver lining to this shift is that you can connect with more people all over the world, especially with the help of social media and online events. Facebook, for instance, has linked more and more TEFL/TESOL teachers across regions, while virtual conferences have given more educators the opportunity to participate in global events.
Whether you're training to become an ESL teacher or you're an experienced university professor, you can build a community of practice online in many ways:
How do I create a virtual ESL community of practice?
Connect with your peers in your TEFL/TESOL course
TEFL/TESOL courses are not all lectures and quizzes – they also provide students with a lot of ways to meet their classmates and interact with each other! For instance, Bridge's IDELTOnline™ course, which also covers communities of practice in its curriculum, encourages this connection among its global trainees through various activities:
The discussion boards on the platform allow students to read posts and comment on them.
Trainees work in pairs in order to help each other with their lesson plans.
During live tutorials, trainees and tutors have the chance to meet each other.
For IDELTOnline™ grad Matthew Lins, an online ESL teacher from Brazil, one of the best parts of the course was having the chance to connect with and learn from other teachers from all over the world. "We are teachers, but as students, we are also teaching other people with our experience. So, I've learned a lot from my classmates. Although it is fully online – we have never met personally – I've learned a lot from them," he shared.
Join groups using social media
Even just on social media, you'll be surprised by how big the English language teaching world is! On social networking apps like Facebook, Twitter, and LinkedIn, you can find different groups of teachers by simply searching with keywords such as "ESL teachers," "TEFL," or "English teachers."
Aside from global TEFL/TESOL groups, you can also join groups in your home country or those for specific teacher profiles like non-native English teachers and online ESL tutors.
These virtual groups are great channels not only for making acquaintances or friends but also for asking questions, making announcements, and even just for sending shoutouts to members!
Connect with a community of ESL teachers worldwide by joining Bridge's Teaching English Online group on Facebook.
Be a part of professional groups
Aside from coming up with standards for the teaching industry, professional associations, like TESOL International and IATEFL, also actively unite TEFL/TESOL educators all over the world by regularly hosting events. So, if you're looking to expand your network and stay informed of the latest opportunities to advance your professional development, joining these associations is the way to go!
Aside from these international associations, you can also find TEFL/TESOL affiliations in your respective countries. For example, ESL teachers based in Canada can join TESL Canada, while those living in South Korea can be part of Korea TESOL.
Attend virtual conferences
Whether you want to enhance your skills or build connections with the global English language community, there are many reasons to attend online TESOL conferences and summits, such as BridgeUniverse Summits, held by professional associations and organizations.
Wondering what happens once you use that virtual event pass? Here's what's in store for you:
From interactive sessions to panel discussions to workshops, virtual TEFL/TESOL conferences offer a diverse experience through the activities that attendees can participate in. 
You can learn from a variety of speakers, from experienced teachers to researchers to industry leaders.
Most online conferences and summits include a career fair where you can find out about the latest job posts and apply to companies directly.
Virtual conferences and summits often let participants meet, exchange contact details, and chat on the platform.
You can access these events from anywhere in the world!
Read about a teacher's experience and biggest takeaways from this year's virtual IATEFL Conference.
What would this look like? How do teachers interact with each other?
Being connected virtually has made it easier for teachers to help each other succeed and develop their expertise, and they do this by sharing their knowledge and resources in the field. Let's look at some of the things that members contribute to their TEFL/TESOL community of practice:
Class ideas, such as games, activities, and teaching techniques
Teaching materials for the physical and online classrooms
Latest news in the TEFL/TESOL industry and members' achievements
New research findings and innovations
Insights into current issues
Job opportunities and tips for finding jobs or students
As many group activities have recently become virtual, now's the perfect time to start building or joining an online ESL community of practice. With the help of your peers, you can continue thriving in an ever-changing industry, create lasting relationships, and never feel isolated, even in the midst of tough times.