I'm Coleen, a teacher who's been on the road abroad for ten years. I've lived in South Korea, Chile, and Vietnam while teaching English. I currently teach English in China for a company that provides after-school lessons to kids ages 3 to 16. Since this is my second time living and teaching in China (the first being from 2013-2014 in Shanghai) I've learned a lot about the process, and I'd love to share that knowledge with you, by answering some of the most commonly asked questions about teaching here.
What qualifications do you need to teach English in China?
This is going to be a bit of a theme in these FAQs, but the answer is that it depends. Teaching in China requires a lot of documentation sometimes, but each province and even each city can make its own decisions about what specifics will be put into the documents. You have to work closely with a company that hires you to get the right kind of visa, and you'll probably spend a couple of months gathering the necessary things for the move.
In general, Chinese cities require TEFL certification, a clean criminal record check, a degree in any subject, and possibly references from previous employers. You may need additional specific qualifications if you plan to work in a University or an International School. Check out some specifics below.
What kind of TEFL is required?
In general, China prefers a 120-hour TEFL course for teachers, and it can be earned in a traditional classroom setting or online. Most teachers complete their certification online before they arrive and put their learning to work right away upon arrival.
Since most teaching jobs in China involve teaching English to kids, it can also be advantageous to add Specialized Certification in Teaching Young Learners and/or Teenagers to your general online TEFL certification. This is optional but will help your resume stand out from other applicants (especially if you lack experience with kids) and will better prepare you for the specific challenges of teaching classes of children or teenagers.
Is it possible to teach in China without a degree?
Yes, it is technically possible to teach in China if you don't currently hold a university degree. However, typically, this kind of position would involve volunteering or an internship, to allow you to get the right kind of visa. These positions may be in more rural contexts at times, but the experience can be quite good.
That said, most paid TEFL jobs in China do require a bachelor's degree in order to meet the requirements of the Z visa. Luckily, your degree does not need to be in education or English – it can be in any subject.
What if I'm not a native English speaker?
That's actually not as big of a problem for China as it might be for other TEFL locations. China is a huge, multi-lingual society and they understand that someone who learned English as a second language will encourage students to be able to reach the same level. You can read about one non-native English-speaking teacher's experience in this interview with Ana Flavia, pictured below, a BridgeTEFL graduate from Brazil, teaching in China.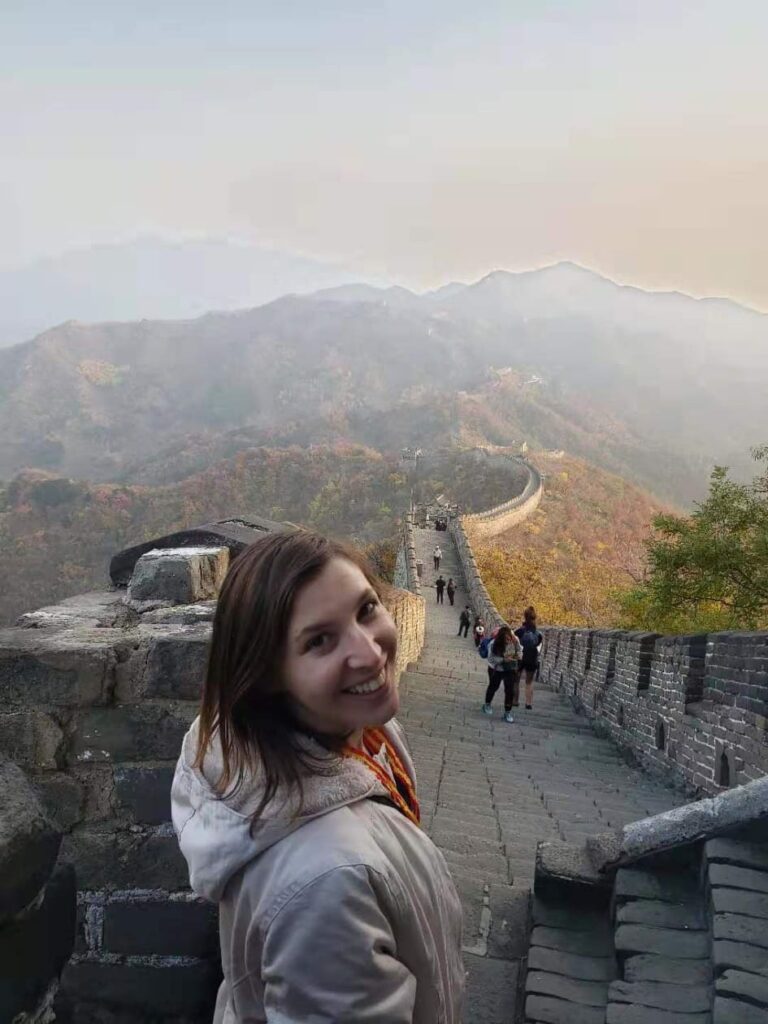 Ana Flavia, teacher in China
The requirements for the visa may be slightly different for a non-native speaker vs. a native speaker, but China does not have a blanket law that allows teachers from only certain countries to do ESL (as Korea did when I taught there). Keep in mind, you may be required to provide an English proficiency test score, such as from the TOEFL or IELTS, as part of your application.
Read about the advantages of non-native English speakers in the TEFL classroom.
Do I have to pass a background or medical check to teach English in China?
Yes and yes.
Criminal background check
You need to have a perfectly clean criminal record, which can be obtained from the FBI through a "channeler." You may also be able to get a criminal record check in your local area that would be sufficient for the visa process, but check with the school or recruiter to which you're applying before relying on it. Like I say, each city is different.
Medical check
The medical check is completed upon arrival. Although a lot of people stress about it, it is genuinely just to make sure that you don't have an active communicable infection such as TB and to make sure that you are healthy overall. You'll have a chest X-ray, a blood test or two, a urine test, an ultrasound, and a consultation with a doctor. You also have to fill out a questionnaire about your health.
The whole process is very efficient and it's pretty rare to "fail" it. The doctors' goal is to help you, just like back home, so if they find something concerning they will guide you to find treatment for it. For example, I know someone who found out she had gallstones due to the routine ultrasound. They helped her to book appointments and get treatment for the condition, and it did not affect her visa status or job.
If you're concerned about the medical check, I'd recommend getting full physical at home from your regular doctor before going abroad to China.
Can you teach English in China without knowing Chinese?
Definitely. In fact, many ESL teachers in China don't speak more than the most basic Chinese. It's typically not required that you have any prior Chinese knowledge, and most companies/schools require that you teach in English without translation for the students (i.e. immersion), since this is the best way for them to learn. You'll also experience this as you get the immersion experience outside the classroom, too!
What's it like teaching in China? What would be a typical job?
Most jobs teaching English in China are at language institutes, where classes are held after school and on weekends. The biggest companies have classes for both adults and children but may have different centers for each.
My job is fairly typical, for example. I work five days, Wednesday to Sunday (and my "weekends" are Monday-Tuesday). On the weekdays I start work at 2 PM and work until 8:30 PM. The time is spent planning lessons, talking to colleagues, and doing additional training. On Saturday and Sunday, the schedule flips and we work 8:30 AM-5:30 PM. We have an hour and a half for lunch.
My school is also pretty typical for a job in China teaching kids and teens. It's in a middle-class neighborhood with a lot of shops and restaurants, and the school has ten other foreign teachers. We have Chinese staff who speak English to assist in classes and schedule everything, and we teach up to 12 classes per week. It may not sound like a lot of hours, but the planning and grading extend well beyond the classroom.
The school days also include special holidays and the occasional after-hours activity for promotions or additional English (i.e. a Halloween party).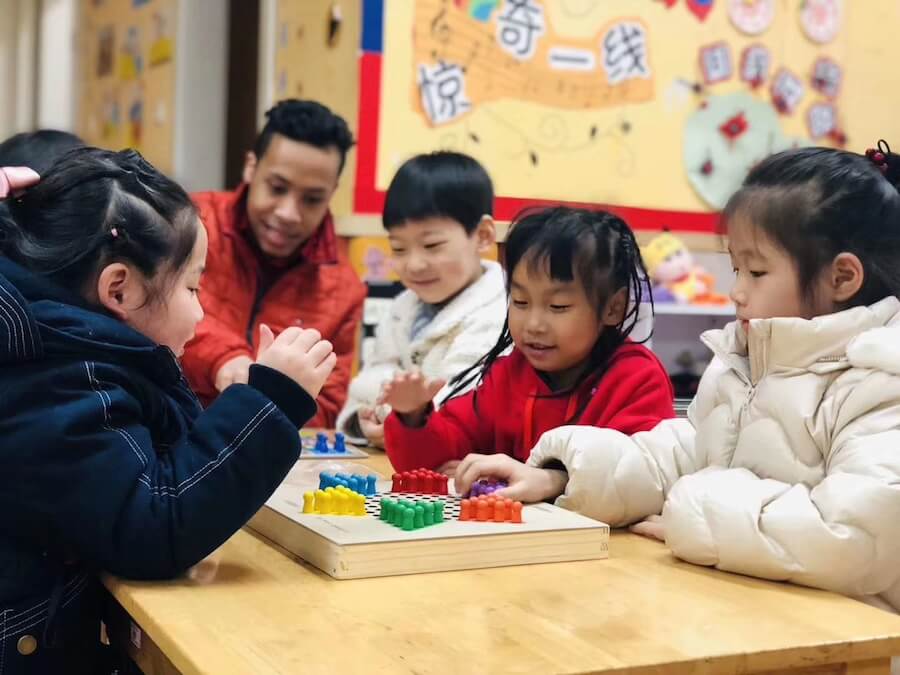 Read about another teacher's experience in China: Bridge grad Stefano, from Jamaica, teaches at a kindergarten.    
How much do you make teaching English in China?
It depends! For most teachers starting out, you should be able to make a good wage even if you aren't an experienced teacher. Chinese cities fall into tiers, with big famous ones like Shanghai and Beijing being tier-1 and smaller, but still economically important ones, like Fuzhou (where I live), being tier-2. Jobs in top tier cities pay higher salaries, but also have more requirements for teachers, such as previous English-teaching experience. (Learn more about the "tier" system of cities in China here.)
It's important to note that although you usually make a higher salary in a tier-1 city, it's a little harder to save because if you go into the center everything costs the same as it would in any major city on Earth.
Yet China is cheaper overall for most things. If you eat local food, don't go out too much, and watch your spending, you can definitely pay down debt or save for travel. Keep this in mind if you get a job offer and compare it to your current salary. You don't need as much to live well in China.
Can you save money teaching EFL in China?
For certain! I do know a few people who've had trouble saving money while they are in China, but overall most people save a significant amount. To give you an idea, when I lived in Shanghai I saved about $8,000 over the course of a year. Now, as a teacher in Fuzhou, I make enough to save a significant portion of my paycheck every month. In fact, my husband and I both work in ESL and we saved enough to travel to the USA twice and take a big trip inside China as well. We still have healthy savings at the moment, even after taking time off between contracts.
Daily necessities are cheaper in China than in most places. The only place with a better pay-to-purchasing-power ratio I've lived in is Vietnam. You can have a few good meals out per week and not feel it in your wallet too much, and transportation is especially cheap.
How do I get a job teaching in China?
First, it's important to know that if you're qualified, you'll find plenty of positions available to you in China's booming English teaching market.
Job boards
You'll want to start looking at job boards online. Be sure to highlight your TEFL certification and other qualifications when you apply for jobs.
Network with industry leaders and ESL/EFL companies and schools
You can tune in to BridgeUniverse Expert Series webinars to get industry insights regarding teaching English abroad or online. You can attend these webinars live or watch from a growing library of recorded sessions. These provide a great opportunity to hear from representatives of ESL/EFL schools, companies, and teacher recruiting agencies. You can network with them, as well as with other teachers around the globe!
Teacher recruiters
You may also work with a recruiter to help you find a job in China. These are people who act as liaisons between those who want to teach and the employers. Typically, recruiters are paid by the hiring company, so consider looking elsewhere if someone asks you for a big fee upfront.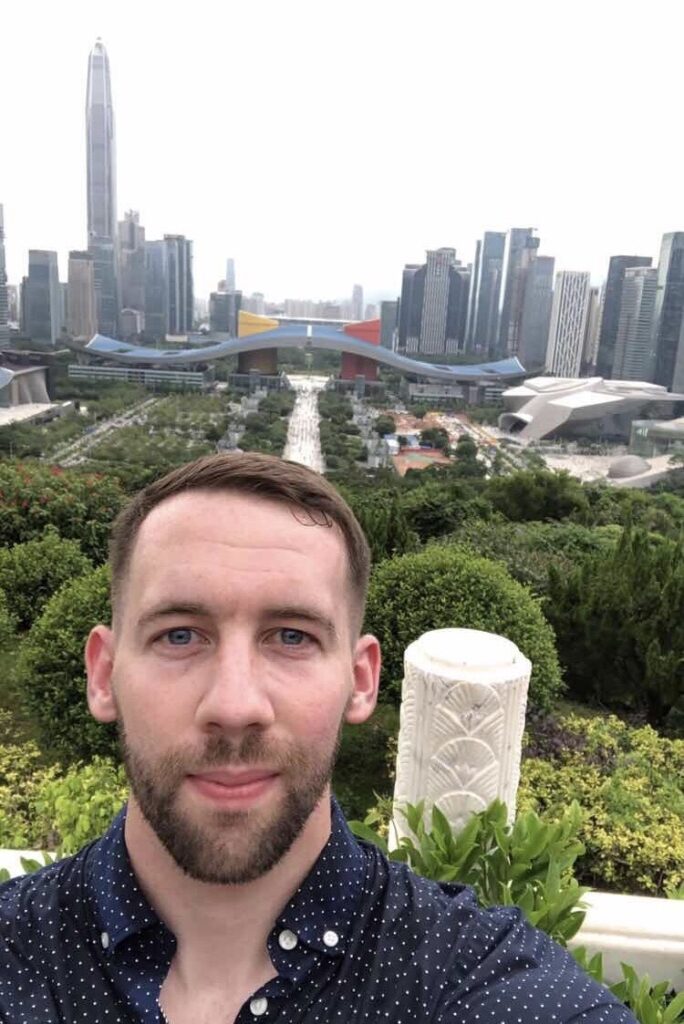 Brendan, a teacher in Shenzhen, shares more tips for getting hired in China
What visa do I need to teach English in China? Will my employer help me get it?
It depends! Sorry, you must be feeling tired of that answer by now. But it really does make a big difference where you will be teaching. In general, you need a Z visa (work and employment). Your employer is required by law to register their foreign employees, so they have an incentive to help you get the correct documents.
Steps to getting the Z visa
Every city is different in terms of the specific requirements for the visa. My current city is known for being tough about documents, but in some places, the regulations are more straightforward. You should work closely with your employer, who will guide you through the process, but to give you an overview of how it works, there are three basic steps:
First, gather documents and attend an appointment in person at a Chinese consulate.
Second, get the single-entry work visa to arrive for your contract to start.
Third, do the health check and register with the local police, and go to the local immigration office to get your residency permit and long-term visa.
Overall the process typically takes 3-4 months.
Red flags to watch for
If a company requires that you "come over on a tourist visa" and "just change it when you get there," know that it's a pretty big red flag. That's illegal, and it could make it hard to stay in China if you were caught working without the proper visa.
Is it safe to teach in China?
Yes, it is. There are two parts to this.
The reality
One is that China is overall pretty safe! As in any place, you should exercise some caution, but violent crime against foreigners is rare. Petty crimes and traffic accidents are more common.
The biggest danger is driving an ebike (which is an electric bicyle) or a motorbike. Always wear a good helmet and obey traffic rules, but personally I avoid these transport methods because I've seen too many people get seriously injured on ebikes to trust them. Wear your dang seatbelt in cars, too!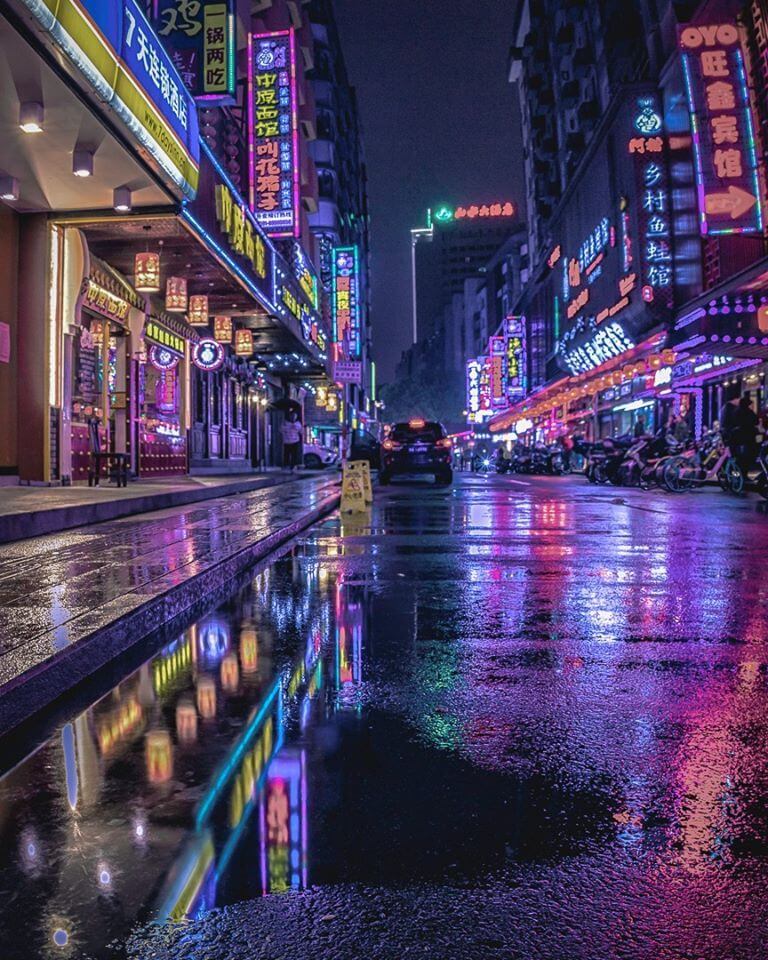 Downtown Fuzhou, China, where I live and teach English
The skewed perspective
The second part is that the narratives that people tell about China in the Western world tend to be different than life on the ground. I noticed this strongly when I lived in South Korea because everyone back home was freaking out that I'd be nuked any second (spoiler: I wasn't) during the many news cycles about tensions on that peninsula.
There are big things in play between China and the rest of the world, as there are with any large country. The news tends to focus on negative, isolated incidents by its nature. People love a shocking headline, but the majority of people posting things on Reddit about China don't actually live here and never have. The perspective can so easily get skewed. Most days, everything is fine. Just watch out for that cement truck on your ebike!
What is housing usually like for teachers in China?
Housing is often provided by your employer, which can be in the form of a shared apartment. The apartment that my husband and I live in now is very nice and is in a great neighborhood.
If you work for a company in a tier-1 city, you may be required to find your own accommodation. This is reflected in your salary, so don't worry. And you don't exactly find the apartment yourself; you will be put in touch with an agent who can help you choose the right place, and then you can sign the contracts yourself. This is a good option for those who want to live in a specific part of town or want to share with more than one other person to save money.
Most of the time, teachers live in apartments that require a short commute to work. If you have to commute, you'll have access to the great transportation in China. The busses, subways, and trains are frequent and easy to use.
Am I going to experience culture shock living in China?
Probably! But isn't that kind of the point?
Why would you be looking into moving abroad to teach English if you didn't want a bit of adventure? Luckily for you, there are lots of ways to cope with culture shock. Journaling is very useful, but hobbies and spending time outside play a big role, too. China is in many ways different from the US, but it's also a small world. You'll find the strange, but then again you will also be the stranger.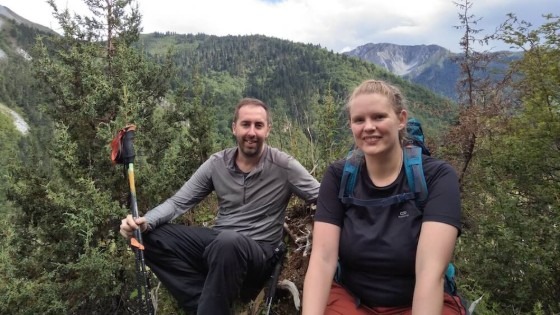 Hiking with my husband in China
Is it hard to make friends as a teacher in China?
No, it isn't. Working at a language institute with a staff of foreign teachers like you can feel a bit like living in a village that happens to be in a city of millions. Also, many schools organize trips or activities for their foreign teachers to get to know each other and their surroundings, and you'll also have Chinese coworkers who can help with your language skills or take to you places that you'd have trouble finding on your own. It can be a little bit insular in some cities because there won't be that many non-Chinese people, but generally speaking, you'll make lifelong friends while teaching in China. Many people who go abroad to teach English even meet their future spouse!
Check out this article for tips on adjusting to life in China: What to Know Before You Go.
If you have more questions or need more information, I'm happy to talk with you personally, too. You can email me or find me on Twitter/Instagram (travelfarwell) to get more information or contact Bridge (where I earned my TEFL certification) about teaching English abroad. They have a ton of resources that will really help you in your search. Happy travels!
Get even more detail on life as a teacher in China, including cost of living and popular cities, by downloading the free BridgeTEFL Country Guide.