Halan, Aviation English Specialist, on Teaching in Brazil
By Krzl Light Nuñes
October 16, 2022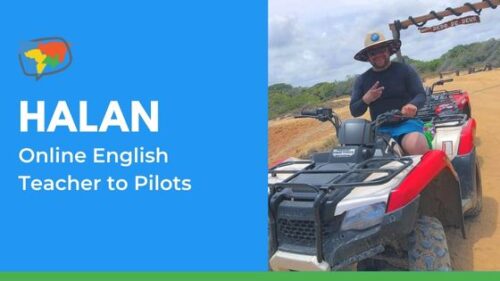 With its stunning landscapes (including gorgeous beaches) and laid-back culture, it wouldn't be a surprise to hear that Brazil is on your bucket list of countries in which to teach English. Let one of our Bridge grads, Halan Bastos, an online EFL teacher from the Southeastern part of Brazil, give you a rundown of the teaching prospects that await you, as well as insight into living in the largest country in South America.
Hi, Halan! Can you share a bit about yourself?
I'm from Lagoa Santa, Minais Gerais, Brazil. However, I was raised in Miami, Florida. I lived in Miami for 14 years. Nowadays, I'm teaching in Lagoa Santa, where I have a studio. I also teach English online, and most of my students are online. I've been teaching English since 2016. I love my job. I love what I do because I meet new people. I meet new students basically every day. English is important in my life. I had a good background in English and a solid education that the state of Florida was able to provide.
Why did you decide to start an online teaching career in your home country?
I decided to teach online in Brazil due to the high demand. I saw that through that opportunity, I would be able to reach my dream, which was to make a difference in people's lives. I've been doing that. I've been making a difference. I've been helping people to reach their goals in their careers. I work with pilots, so I'm able to certify that my teaching is accurate due to the fact that they pass, they get hired, and they get promoted. So, that's one of the ways that I know that I've been doing a good job. And, teaching in my country is amazing. I love what I do.
Earn Specialized Certification in Teaching English Online to master the skills you need in the virtual classroom and set yourself apart from other teachers.
How's your English teaching experience been in Brazil?
My experience of teaching English in Brazil has been great. I've met many people. I have been working with pilots. And, this is amazing because I'm able to hear great stories from them. I'm able to interact with intelligent people most of the time, which is amazing because it adds to my life in a huge way.
Teaching aviation English is just one of many TEFL niches. Learn about others!
How strong is the demand for English teachers there?
The demand for English teachers in Brazil is quite high. There have been some surveys from an education agency here that say that only 5% of the Brazilian population can communicate in English, and two or less percent can speak it fluently. So, you can imagine that we don't have enough people who speak English in Brazil to fulfill the demand. The demand is huge. We don't have qualified people for that. I think the experience that I had in the state of Florida helps me a lot today. So, nowadays, I put into practice everything that I learned, and that has brought me success.
What are the top reasons why Brazilian students learn English?
One of the main reasons why Brazilians learn English is because it's a basic need for many professions. We are a country that can outsource services in all kinds of areas, such as I.T. and international relations; all those kinds of businesses require English. So, having English skills will make them stand out from the others.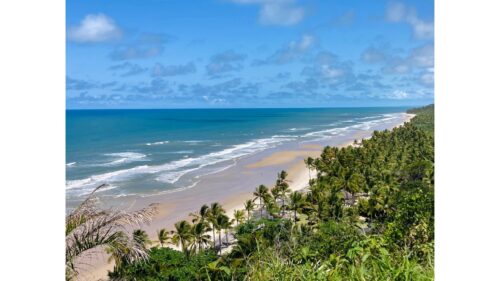 Where do English teachers usually find opportunities in Brazil?
I believe that, nowadays, online is best. Online is the best way to get students and to provide services. And, I believe that it works well when you have the right equipment and the right connection. I also believe that if teachers market themselves well online and establish a good network, they will be able to make an income out of it, as I do.
Ready to be your own boss? Learn the business and marketing skills to chart your own path as an independent English teacher in the Specialized Certification course in Teaching Online as a Freelancer!
What are the typical requirements for becoming an English teacher in Brazil?
One of the requirements to be a teacher in Brazil is to have deep knowledge of the language. Pronunciation is important. There is a huge difference between accent and pronunciation. So, having good pronunciation is quite important.
I also believe that you need to have a good network. As I had previously worked at the airport, I created my network there. Consequently, I became a teacher and, as a result, I had a great outcome.
Learn the strategies you need to help your students articulate their ideas with confidence by taking a Micro-credential course in Teaching English Pronunciation.
What's the best thing about living in Brazil?
Living in Brazil is amazing. I like the place, I like the country, the people. Politically speaking, we are in a crisis now. However, I believe that very soon there will be a solution.
Additionally, living in Brazil represents much to me because I am in my country. I have freedom, I have fun. The country provides great outdoor entertainment and I'm able to take advantage of that.
What's the cost of living like in your area?
Where I live, in Lagoa Santa, it is an expensive place because it's near the airport. Nevertheless, it's safe and it's quite clean as well. So, living here would be expensive to rent a place, pay the bills, and buy food. However, it's worthwhile due to the fact that you have a great quality of life.
How important is it for English teachers to learn Portuguese while in Brazil?
Learning Portuguese in Brazil will help you create a better network. You'll be able to present your job and your portfolio. That way, you'll be able to engage a good group of students.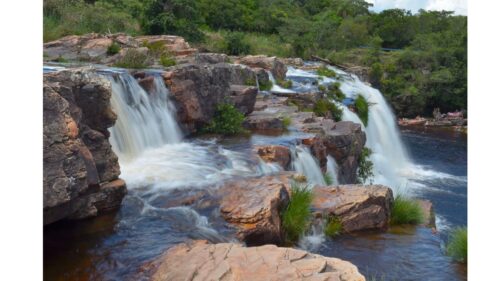 What are the top places you recommend visiting in the city where you live?
For any visitor who wants to come to Lagoa Santa, I'd recommend going to the waterfalls in Serra do Cipó. It's a great place where nature is involved. There are many waterfalls, there are many hiking activities to do, and I'm sure that people will be delighted by the beauty of that place.
What events or celebrations should foreign English teachers not miss in your country?
When talking about Brazil, we all know that you can't miss Carnaval. You've got to be there or be square!
What's your top tip for teachers who want to relocate to and teach in Brazil?
If you're a newcomer to Brazil, if you want to be an expat in Brazil, I truly believe that you should be ready for a little bit of culture shock. Since we are a third-world country, you should study a little bit about the place that you're moving to or those you'll visit. Nevertheless, your journey should be great. Brazil is a place to enjoy and have fun!