Coming from the speech-language field, Bridge grad Larissa Franca, from Brazil, seized an unexpected opportunity that began her career as an online ESL teacher in Chile. The pursuit of her new dream later led her to work as an English teacher across South America. She shares how her audiology background has helped her teach ESL better, how she transitioned to the virtual classroom, and the rewarding moments that she's had with her learners.
Hi, Larissa! Can you tell us a bit about yourself?
I was born in Brazil and I lived there until 2012, when I got married – I was 27 years old. I got my degree in speech therapy. After that, I got a specialization in audiology, and this was what I was working on when I discovered teaching.
There was a time when I was living in Brazil and I worked as an audiologist and an English teacher. After I got married, I moved to Argentina. That's when I made the decision to follow my dream and dedicate myself to teaching English. This is what I've been doing for more than 10 years now. I love every minute of it!
Teaching came into my life by chance, but not English. I've loved English ever since I listened to it for the first time in high school. More than just loving the language, I loved studying the grammar, the basis, and the structure of the language. What really got me interested in learning were the boybands and the series Friends. I used to listen to the songs and translate them to try to understand how the words went together.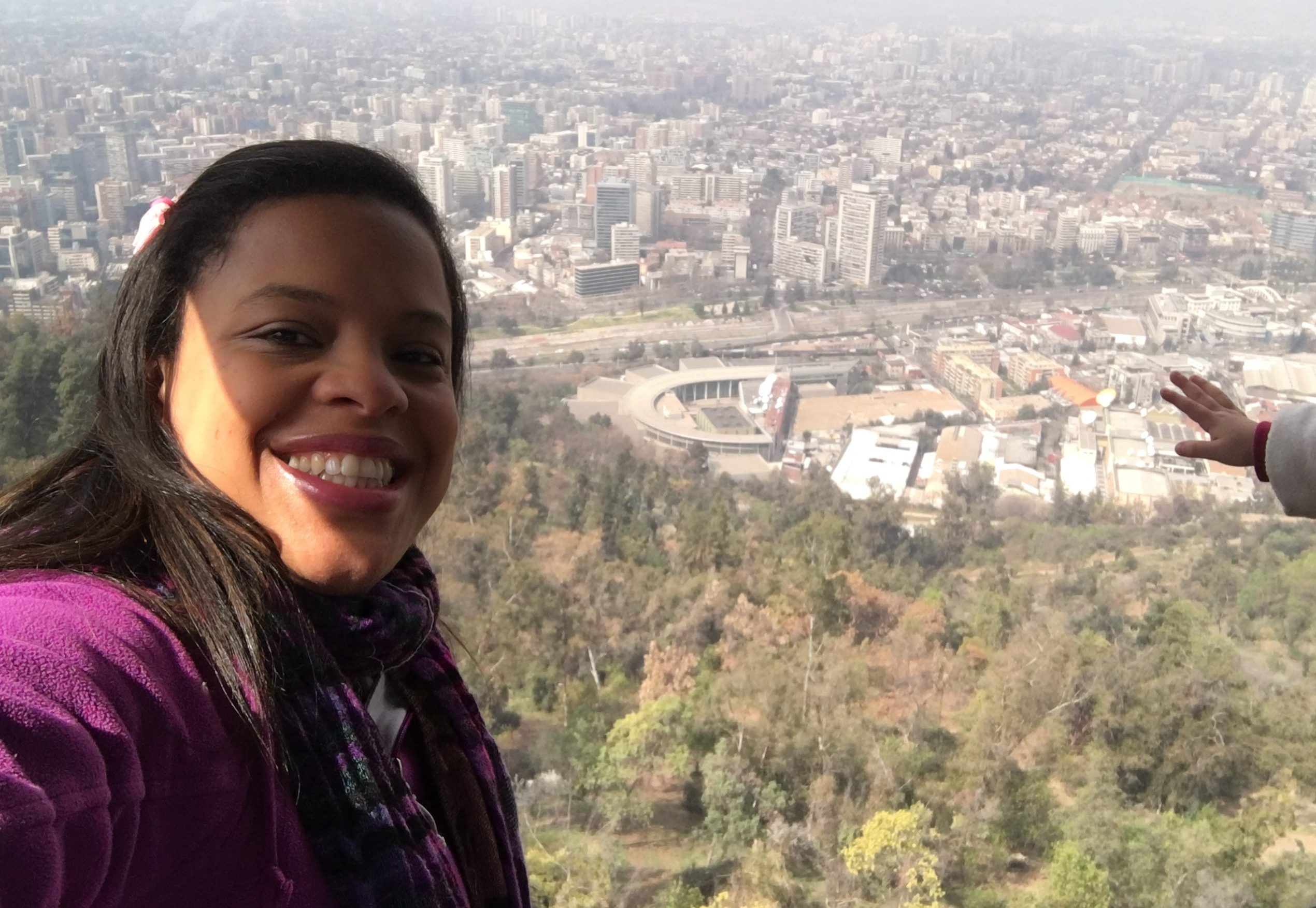 What inspired you to become an English teacher?
Well, my life as an English teacher began by chance. I had a friend who recommended me for the position of English teacher at an institute in Brazil. I had never thought about that before because I was extremely shy and I couldn't speak in public. But he just did it and he told me about the opportunity. So, I had the interview and they said, ''You can start training and after that, you are ready to teach.'' I said, ''Okay,'' and from my first class, I knew that was what I wanted to do for the rest of my life.
I knew I didn't have a degree in English teaching, pedagogy, or anything related to teaching, but that is what I wanted to do. I mean, I couldn't teach in private or public schools, but I knew I could have private students or teach in private institutes. I also knew that my degree in speech therapy would help me along the way because I learned about how we acquire language and how we produce sounds. That has helped me a lot throughout my whole professional life as a language teacher.
Where have you taught English?
So far, I have taught English in Brazil and Argentina, and now I am an online ESL teacher in Chile.
How have you adjusted to living in Chile and what do you like best about it?
Coming to Chile was a very difficult experience for me because of personal matters. But, I have to say that out of Brazil, Argentina, and Chile, here is where I have learned the most about myself. This has been, for me, the best thing about living here. Despite all of the difficulties and problems and everything that I have been through while based in Chile, I've learned a lot about myself as a person, and that is wonderful.
With regard to teaching, I discovered my niche while living here. I discovered that I really like teaching Business English and lately, I've dedicated myself to this type of class. I've taken different courses about Business English and how to teach different kinds of students. And, more than those, I've also learned about teaching online.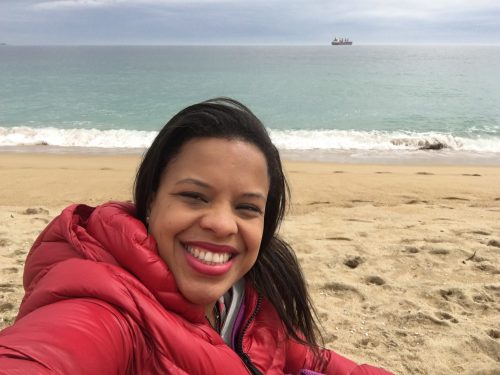 You're currently working for different online English institutes. How did you find these opportunities?
I was able to find all of them via LinkedIn, which is, I think, the most-used tool that we have nowadays when looking for a new job, hiring, or creating a network. That is the place.
Get tips for using LinkedIn to find a TEFL job.
How did you prepare for switching to the virtual ESL classroom?
I think it was something that happened naturally for me in a way that I just had to do it. When I arrived in Chile, I started looking for a new job at the beginning of 2020. I had an interview on March 16, the day the quarantine began, so that obviously didn't happen. When things got better and I started looking again for new opportunities, things had already shifted to online classes and virtual working. The world kind of had already changed.
I didn´t have to go through that big and unexpected change out of nowhere because I wasn't working during the pandemic because I had had my baby — I had her in 2016 but I decided to stop working for a while, so when I arrived in Chile I started looking for a new job, and when I had to go back to work, the new normal was set.
It was a roller coaster! It was weird but at the same time exciting because I was going back to work, and I was entering a new kind of work pattern. It was odd because I really enjoyed the relationship with my students, looking them in the eye, and seeing their reaction when you are explaining things. You don't have that in front of a camera, so you have to find different ways to connect with your students. That's a little challenging at the beginning. With time, I think you can pass that first awkward moment and then you can see that teaching online is also exciting.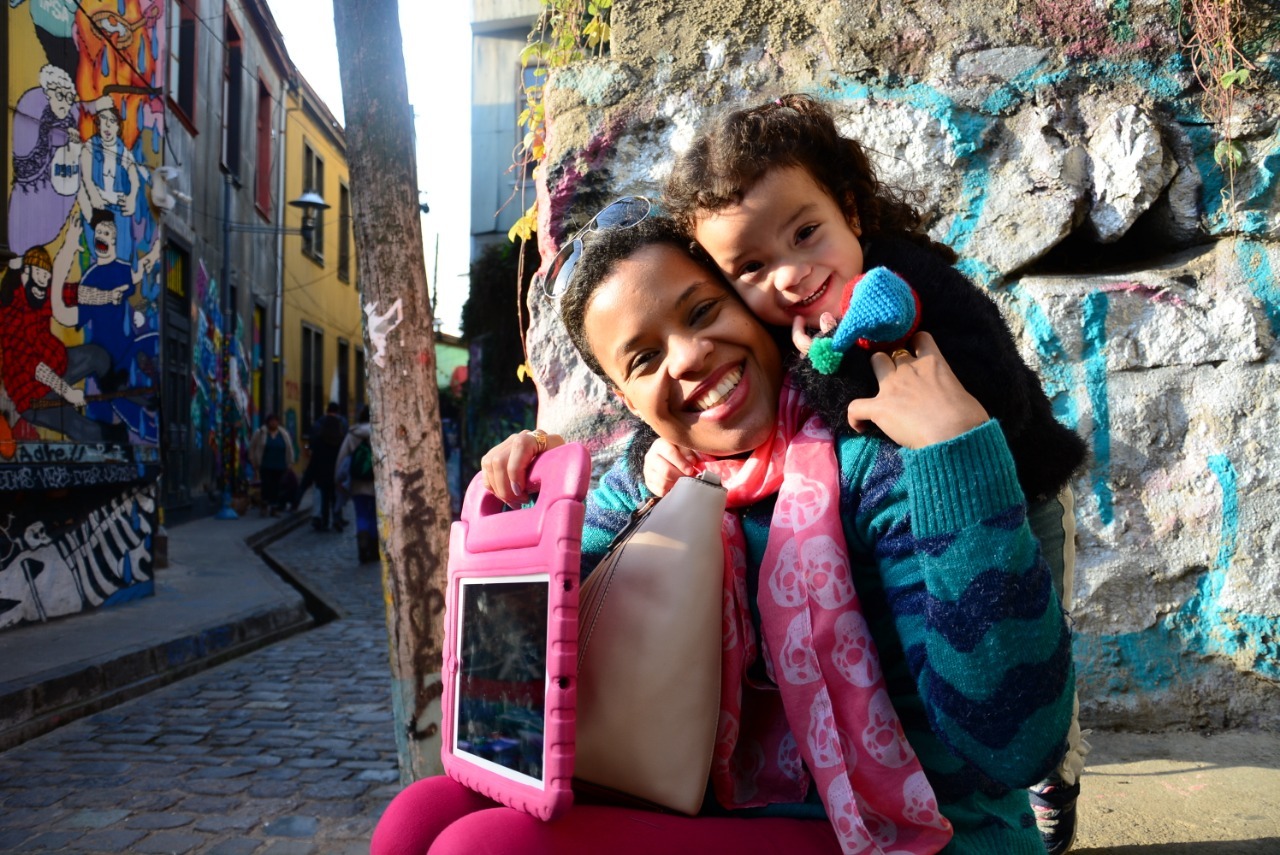 Can you tell us more about your job as an online ESL teacher in Chile?
Right now, I'm giving only online classes, mostly to Business English students. I have some private students, people who want to improve their English because of work or personal interests.
When I'm not teaching, I like to watch TV series and movies. I have a daughter, so I love spending time with her, going to different places, and having different experiences. I also like spending time with my friends, going out, having conversations with them, and sharing moments. I love laughing, talking, and having a good time.
Can you share a memorable or funny moment that you've had as an ESL teacher?
When I was in Brazil, I began teaching a lot of teenagers. They are a very unique group of students and you need to engage them in a very special way because sometimes they are having classes because their parents want them to learn, so their motivation is not intrinsic. I consider myself a very fun and funny teacher. I could always make them laugh during the classes with jokes or just by making myself part of their world, and for me, the goal is for them to just have fun while learning.
I love when my students – especially my corporate students – tell me when they finish the class, "Wow. I really needed this. I was waiting the whole week for this class, for this moment because I really have fun, relax, and learn. I love this part of my week." Other memorable moments are when I explain something that is so scary to so many students and they tell me that they finally understand it. My students look at me with their mouths open and say, "Now, I understand the passive voice. I've never understood that before. Thank you so much."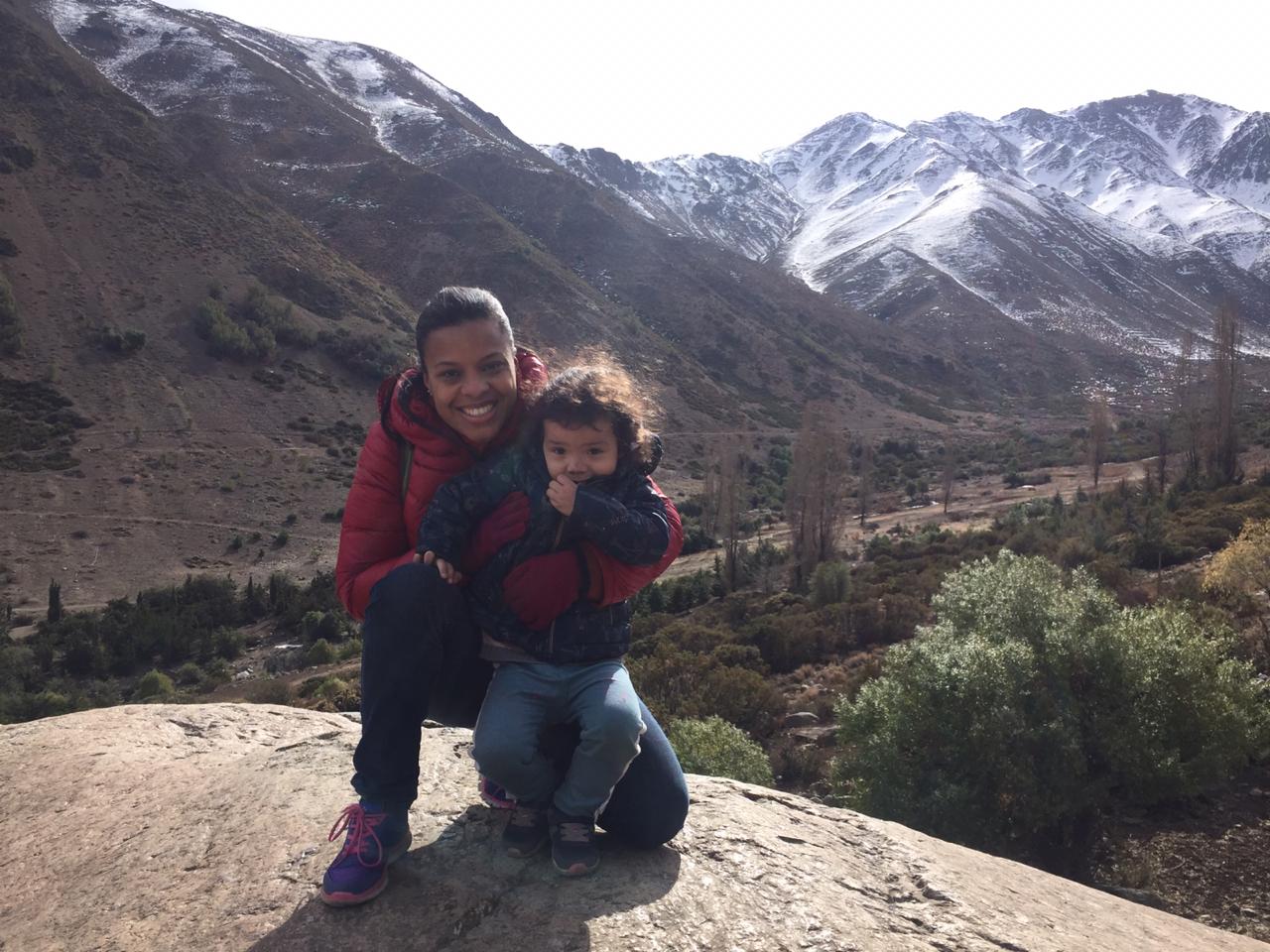 As I mentioned, my degree is in speech therapy and I have a specialization in audiology. So, I don't have a college degree in pedagogy or anything related to teaching. I do consider that my degree in speech therapy helps me a lot with teaching because I learned about acquiring a language and that's what we do when we teach English: We teach people how to acquire a new language.
I decided to take these certifications and courses when I moved to Argentina. Then, I made the decision to follow my dream and teach English as a profession. These courses were essential to help me understand and learn what it is to be a teacher. I had knowledge of the language because I've studied English, the structure, and the grammar, although I needed the basis of teaching. That is why, in Argentina, I took the Teaching Knowledge Test (TKT), which was my first certificate. After I moved to Chile, I decided to continue my professional development as an English teacher.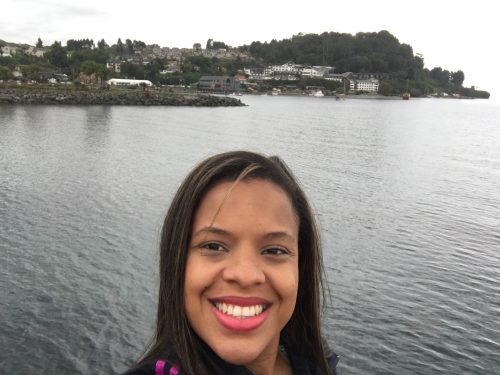 What's next for you?
Right now, I want to continue developing myself as an English teacher with more TEFL certifications and courses because studying English in English is something that I enjoy doing.
In a few years, I would like to have my own institute and maybe develop my methodology with everything that I have learned in all these years of teaching.
Learn how to start your own ELT business without breaking the bank!
What are your tips for ESL teachers who want to teach English online?
If you already are an English teacher and you want to transition to online teaching, I would definitely recommend the Specialized courses in Teaching English Online that I took. There are two courses that I took:
The Foundations course, which gives you everything that you need to know – from the hardware to software to apps— and helps you get into the online world.
The Advanced Methods course, which is more in-depth.
If you have the opportunity to take both, that would be perfect. With that, you would also be really prepared to enter this universe, which is new but great. You can enjoy a lot about working from home, and there are a lot of tools you can use. You can start by taking these Bridge courses to prepare yourself mentally, emotionally, and physically. Get ready to have a lot of fun. If you enjoy teaching, teaching online is going to be just a new challenge!