From being in charge of your own schedule to skipping the daily commute, it's no wonder more people than ever are making the leap to teach English online. If you're considering entering the virtual classroom and want to learn more about the perks of the field, here are the top reasons to become an online English teacher.
1. Online English teachers are in demand.
Whether you want to work with an established company or become a freelance ESL teacher, you'll find no shortage of English learners to teach. Many students choose to learn English online rather than in the classroom because of their hectic schedules, budget limitations, or because they want to practice English with people from other countries, among other reasons.
Once you've met the requirements to teach English online, such as TEFL certification and specialized training in teaching English online, you'll be prepared to connect with students to meet this demand. Where should you start?
If you want to work as a tutor for an online ESL company, check out TEFL/TESOL openings on the Bridge Job Board. You can browse Preferred Employment Partners with varying hiring requirements, pay rates, and in different time zones, to find the company that's right for you.
If you prefer to follow the freelance path and work for yourself, you'll need to either market yourself on a teachers' platform, like Preply, or set up your own website (or use another platform) to promote your services. A good place to start learning the business and marketing skills you'll need is by taking the Bridge Specialized Certification course in Teaching English Online as a Freelancer. It covers essentials such as using social media to get online English students, and how to manage and operate your business as a freelancer.
Not yet certified? Browse online TEFL courses.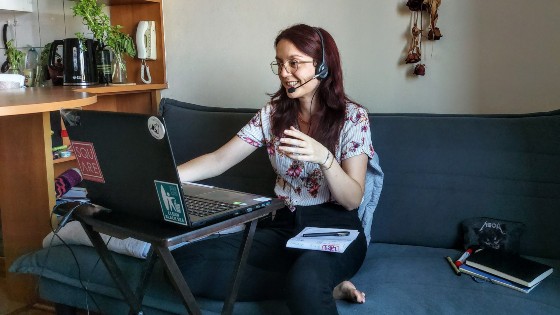 2. As an online English teacher, you get to work from home.
If you're looking for a dynamic, rewarding job you can do sans the dreaded daily commute, becoming an online ESL teacher is the way to go. Being able to work from home, in fact, is one of the top benefits of teaching English online for many, especially to stay-at-home moms, teachers who live far from their students, and those who have had to go on lockdown because of the coronavirus crisis.
Keen on this idea? All you need is a computer and headset, a quiet workspace – which can range from your couch to a desk with an online teaching background – and excellent internet connectivity, and voila! You're ready to give virtual English classes.
3. You can be location-independent.
Of course, you don't need to be tied to teaching English from your house. Want to explore South American countries while maintaining a steady income stream, or teach English with a beach view? Teaching ESL online can give you that golden ticket to work in just about any part of the world!
Olivia, a teacher from the U.S. (read her story here), has enjoyed this perk as a digital nomad. "This job has been a lifesaver for me, as I was able to travel and continue my work abroad while still maintaining a good income," she says.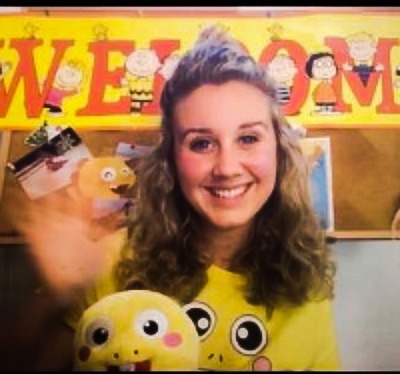 4. Most online English teaching jobs offer flexible schedules.
Want the freedom to choose your own teaching hours? Most companies let you make your own schedule, so you have the advantage of working at any time of the day (just make sure to check the company's official teaching hours) and to work as much or as little as you want. Not an early bird? Choose to accept classes at a later time of day. Thinking of taking yoga classes in the middle of a workday? Build your schedule around that!
Get an online teacher's advice for creating the ideal online teaching schedule to maximize earning potential and maintain work-life balance.
5. You can gain experience as an online English teacher before teaching abroad.
If you've set your sights on teaching overseas but haven't taught English before, teaching ESL online is a great jumping-off point to gain valuable experience. You may not be teaching learners in a physical classroom, but giving virtual English classes can hone many of the same teaching skills that you'll need when you teach students face-to-face, such as:
Keeping students engaged and motivated
Building rapport
Teaching ESL to groups as well as individual students
Mastering educational technology
Using realia and other teaching props
You can achieve these and other competencies, and boost your resume, by teaching ESL online.
Here are more ways to gain English teaching experience.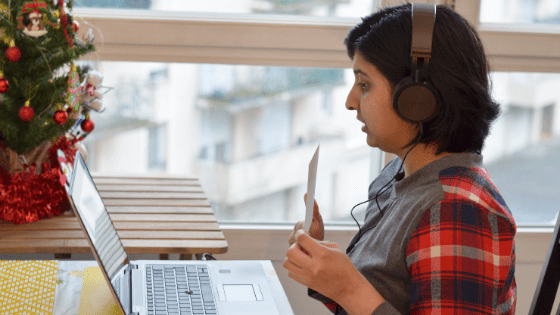 6. Online ESL jobs are versatile.
Who says that teaching English online is only geared towards kids or is merely teaching grammar rules? All English learners have different goals, which means that the types of online English classes vary too. As an online English teacher, you may:
Teach Business English to professionals.
Help students prepare for English proficiency exams, by teaching courses like IELTS exam prep.
Give technical English classes related to specific professions, such as engineering or finance.
You choose whom you'll teach English online to. Do you prefer to teach English to young learners or adults? It's totally up to you. And while you can teach all age groups or give various kinds of online ESL courses, you can also pick a TEFL niche and boost your chances of standing in the online English teaching market by having a specialization.
Learn the key differences between teaching English to kids and adults.
7. You can be your own boss.
Is it possible to be completely in charge of your work as an online English teacher? Definitely! You can do this by marketing yourself through an online teacher marketplace platform to become a completely independent online ESL teacher, or establish your own online English school. This way, you'll be a hundred percent in control of your business, from your pay rate to work schedule to the teaching methodology you use for your classes.
Wondering what you should charge students for classes? Check out this guide to setting your rates as a freelance English tutor.
8. You can meet people from all over the world!
As a virtual ESL teacher, you don't have to travel around the world just to connect with people from other countries and learn about their cultures! One of the advantages of teaching English online is that you can have learners from diverse backgrounds, which gives you a plethora of topics to talk about in class, from the history of their countries to their customs. And if you're planning to visit your students' countries someday, they may even give you travel or culture-related tips too!
Jonathan, an Argentine in Brazil, can attest to this benefit as an online English teacher with Learnlight. "I love the opportunity to work with different people from all around the world. I literally have students from four continents," he says.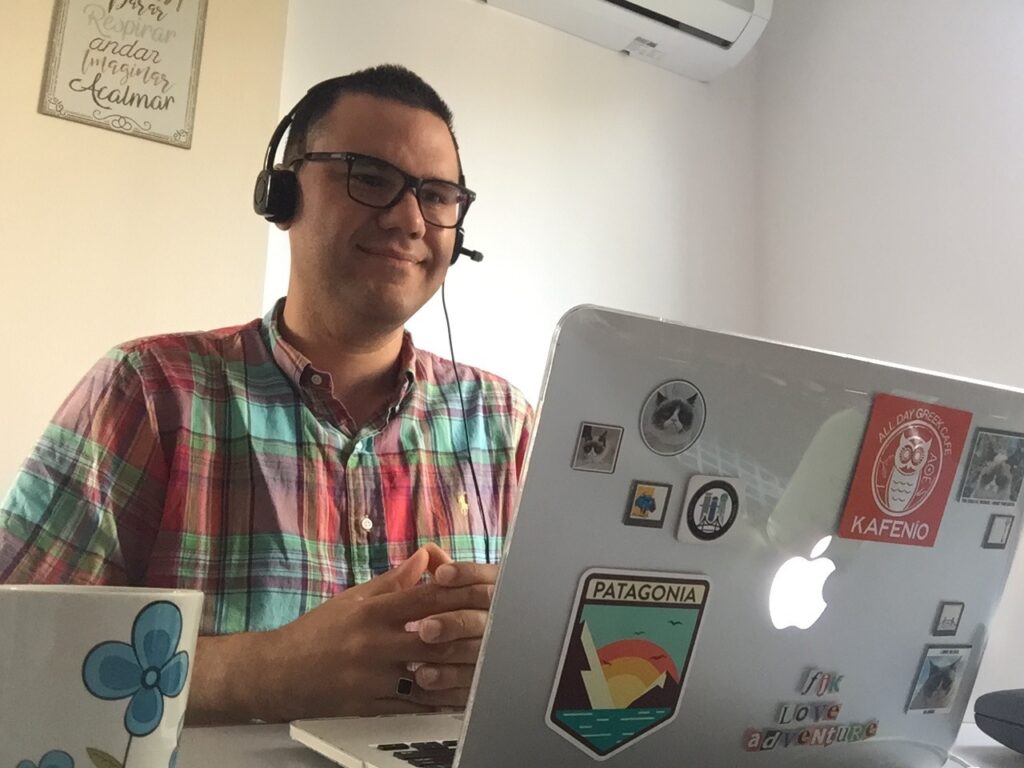 9. It's a rewarding job with the opportunity to help people.
People learn English online for a variety of reasons, many of which are related to self-improvement. As an online English teacher, you might help a high school student improve his English to get into university, help a business professional gain the language skills to advance her career, or help a young learner communicate in English for the first time.
If you're looking for a rewarding job that lets you make a positive impact on people around the world, look no further than teaching English online.
There's a goldmine of reasons why you should teach ESL online, such as giving you more freedom and flexibility and the opportunity to help people. Once you get qualified and seize opportunities that fit your skills and preferences, you're sure to see the benefits of working as a virtual English teacher for yourself.