When Bridge grad Margaret Jones, from the U.S., made the leap to English teaching from working in the tech industry, she started building her skills by volunteering as an ESL teacher virtually. This later led her to a paid position at a non-profit organization. She shares how she found opportunities for teaching English as a volunteer, the benefits of giving online classes, and her resources for digital ESL materials for learners.
Can you tell us a bit about yourself, Margaret?
I was born in Ohio and lived there until I was nine, at which point my family moved to Miami, Florida. After graduating from the University of Miami, I got married and then followed my husband and his career around the U.S., finally winding up in Colorado. I've now lived in Denver for half a century and consider it home. After college, I started my career teaching French for seven years but ended up using my language skills in writing and publishing. Desktop publishing morphed into web publishing and that, in turn, led to database management and additional IT skills. Working for many years in Investor Relations, I got to know many fascinating types of businesses and industries, which has been useful in helping my adult ESL students learn work-related English.
Learn the cross-cultural skills you need to have a positive impact on the community you serve in the Micro-credential course in Teaching English as a Volunteer.
How did you start volunteering as an English teacher?
Although I love computers, after my husband died early in 2021, I decided it would be better to work more with people for the rest of my life. Toward that end, I earned a TEFL certificate from Bridge.
I started volunteering when I needed at least one student in order to do Bridge's Practicum in Teaching English Online. Via an online search of Denver-area volunteer organizations offering ESL classes, I found one affiliated with the Littleton government and library system. When my first student there referred me to others, my new career as an online ESL teacher was launched!
Where can English teachers find volunteering opportunities in the U.S.?
There is a great need for volunteer ESL teachers in the U.S., but finding an organization that coordinates them is not always easy. If you are looking for such classes, your best bet may be your local library. Library systems, which have traditionally supported "literacy" have expanded the meaning of that term to include the spoken word. In addition, some libraries now furnish tablets (most often Google Chromebooks in Colorado), enabling people to attend online classes.
Find out more about volunteer English teaching and where you can find opportunities to do so.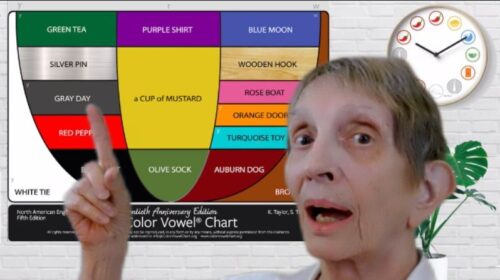 You continued volunteering after you completed your online English teaching practicum. Why did you decide to still teach ESL as a volunteer?
Around the time I finished my online English teaching practicum, China fired thousands of English teachers, creating a lot of competition for this work. When, after sending over 100 online applications I couldn't get a suitable paid job, I simply continued volunteering. Once I could list a solid year of volunteer ESL teaching on my resume, organizations responded a bit more, and I'm now working in a paid position part-time, teaching evening classes to adults in public school classrooms, via a local non-profit. I still reserve in my schedule some volunteer hours for three online students because seeing them progress gives me a lot of satisfaction.
The pay or lack of it does not make any difference in the type of work I do when teaching. It is the needs of the students, the curriculum, and the philosophy of the employing organization which determines the type of classes a teacher will give, paid or unpaid. Besides, in today's online market, the pay is often just a small stipend! That doesn't mean I wouldn't consider an online paid job. It is gratifying if someone is ready to pay you what is, for them, a significant amount in their country's currency. Plus, it is nice to offset the related cost of maintaining a good computer system and online services!
Learn more about how volunteer teaching can help you get a job in TEFL.
Which other organization did you volunteer to teach English at?
I first contacted Littleton about volunteering, and they had developed in-person classes using the conversation-oriented and reasonably priced Intercambo.org textbooks. However, in 2021, due to COVID-19, they moved their efforts to matching up volunteers, one-on-one, with students needing ESL. They still required teachers to take the free Intercambio "how to teach ESL" classes, which, due to COVID-19, now incorporated videos online. Both the learning materials and how-to-teach lessons would feel quite familiar to anybody after completing Bridge's online TEFL certificate!
Here are 5 organizations where you can volunteer to teach English online.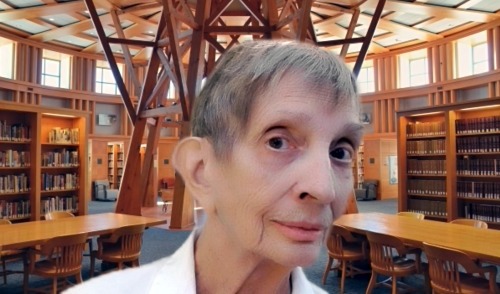 Can you tell us more about your part-time English teaching job?
I currently work for a non-profit, TheLearningSource.org, in a paid position. They supply students with the Cambridge Ventures series of textbooks, which are also organized around a conversational approach to language learning. I co-teach one of two classes a week with a dozen students (when they are all there). The students are on varied levels, however, so some are able to absorb additional materials. In a classroom with a diverse group of students, whether I'm paid or unpaid, my classes will look similar.
Where do you get your other materials for teaching English online?
I've been using the Off2Class materials and also quite a few of my own exercises, tailored to the individual. Zoom classes have the advantage that the teacher and the student can "go" anywhere in the world, discussing what they are seeing. For example, when my first student was looking for a new job, we went to the websites of the companies she was applying to, making sure she could talk about their work and their concerns.
I can also access an online version of the Ventures textbook pages. Most importantly, these textbooks incorporate QR codes throughout! The student points their phone camera at the code and gets access to audio tracks and videos. Thus far, my adult students, no matter their level of skill with English, have shown no problem in whipping out their cell phones, focusing, and playing. With books like these, they really don't need me at all!
What's the advantage of teaching English online for you?
Both my online and in-person students work and have very busy lives – work and kids come first! It is easier to connect and attend classes regularly for online students. I have held Zoom sessions with people sitting in medical waiting rooms, waiting for friends at the airport, on lunch break at work, with a tablet propped on a window sill while washing dishes in the sink, and more.
If necessary, I can also move my in-person English classes to the virtual classroom. For instance, LearningSource.org has a Zoom account, through which I recently set up a separate Zoom login for use on "snow days," and then emailed the instructions to all students for logging in if and when I create a special Zoom session.
So far, I've had one day when, last-minute, I emailed and texted the students saying snow would start late afternoon and continue all night, so in-person class was canceled. I would be on Zoom promptly at 5:30 p.m., however. Two students showed up, along with a third "guest" who one of them invited. I used one of my tried-and-true online lessons rather than trying last-minute to convert to an online version of the Ventures lesson plan I had created. That class went quite well. However, looking ahead to a snowy winter and spring, I am still working on the best way to create a last-minute "Plan B" using my online materials.
Interested in becoming a virtual teacher? Check out this guide to teaching English online!
Can you share a memorable moment that you've had as a volunteer English teacher?
My first student came from an ESL teacher with the Denver Public Library, helping immigrants prepare for the US citizenship test. When one of her students failed the conversational part of the test, she referred her to me and showed me the official online study documents the government supplies. She continued to help the student with the answers for the 100 official questions included in those materials, while I took that vocabulary and wrote it into everyday practice dialogs for use in conversation. When the student retook the test, she did pass!