New Online English Teacher, Sophia, Diversifying Beyond the Tourism Field
By Krzl Light Nuñes
July 6, 2020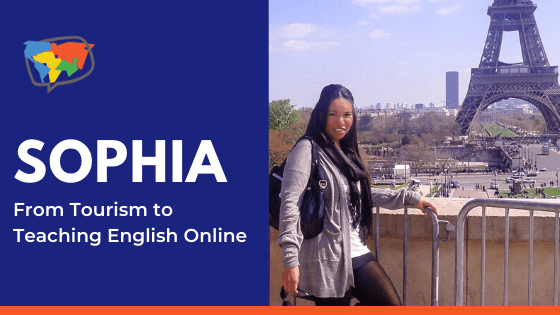 The current pandemic has taken a toll on many industries, and Bridge graduate Sophia Pagan's business in the tourism sector was not spared, inspiring her to look at other job options. She chose to give online English teaching a try, getting certified, then landing a job at a tutoring company called Cambly soon after. She details her transition to the education field and how her new livelihood has helped her cope.
Can you tell us a little about yourself, Sophia?
I'm from Brooklyn, New York, and I moved to Paris, France 11 years ago. I graduated with a Bachelor of Technology in Graphic Arts in 2007. I worked in magazine publishing for five years in NYC, working for Time Inc. and Conde Nast, before relocating to Paris in 2009.
I was very unhappy working in an office and on a whim one day, bought a one-way ticket to Paris and have been living here ever since. When I arrived in Paris, I studied French at the Sorbonne University and started working as a tour guide. From that point, I knew I never wanted to work in an office again and began my freelancing career.
I worked as a guide for five years, then opened up my own photography studio in 2011 called Photo Perfect Paris, where I marketed to tourists wanting portraits around the city. To supplement my income as I grew my business, I started working as a property manager for vacation rentals. I was working for property owners, which is something I no longer enjoyed and wanted to quit in order to focus on working with my own clients.
What made you shift to the field of teaching?
All of my income came from the tourism industry. While tourism, in general, is a volatile market, when COVID-19 hit, I lost all of my income immediately. I realized that although I had created multiple streams of income, having them all be in the same industry was a devastating mistake. That's when I decided to try my hand in another industry where I could have the freedom I wanted and was in a more stable industry.
Did you consider other types of work before you settled on teaching English online? How did you decide on it?
I considered looking for work in the growing gig economy. The issue for me there was that starting to actually earn money can be an uphill battle. These markets are flooded with people trying to earn money, and because of that, people tend to under-cut each other on pricing in order to attract clients, which in turn can devalue your offering and make it difficult to earn a fair wage.
In order to support myself and my family, I wanted something more stable and recession-proof. After doing some research, I discovered that teaching really checked all the boxes for what I was looking for. It is a recession-proof career, I can earn a fair living wage, make my own hours and work for multiple schools and teaching platforms, or build something on my own to create multiple streams of income.
I also learned how online teaching was quickly growing around the world and realized that at this particular moment in history, with a global pandemic and people being confined to their homes around the world, it was growing even quicker. I decided that this could be a prime opportunity to join this industry, as teaching online is in high demand.
You were recently hired by Cambly! How did you choose that online teaching company?
In my process of learning how to teach online, I came across a list of online teaching platforms and Cambly was one of them. Before deciding to take a TEFL certification course, I tried applying to teach online on different platforms and I quickly realized that I was not equipped to teach without some training. On every teaching platform that I signed up for, they immediately asked me to do an intro video. I had no idea what I should say, nor did I realize how difficult it was to just fill the time needed to make a 1-3 minute video. I applied to one online company before my certification course and was rejected. That's when I decided that I should wait to apply until my experience was the best that it could be.
While enrolled in the Bridge online TEFL certification course, I had access to a job board and Cambly was on the list. I kept it on my list of top platforms to apply for once I was finished with my certification course.
What was the Cambly application process like?
The process was automated, and you had to create an account and tell them about your teaching experience, send proof of identity and your certifications. You also had to upload an introduction video, which I knew I needed when I was applying to online teaching positions and had already prepared a video introduction of myself.
After you fill out the profile and application, you have to wait for Cambly to approve. I was told it would take days or weeks to be approved, which was what I was also told by the other three companies that I applied for. Luckily, I received an acceptance email the very next day! I am still waiting to hear from the other companies I applied to.
Learn more about the typical hiring process for online teaching jobs.
How did your previous jobs prepare you for shifting from tourism to education?
Tourism is an industry that gave me an understanding of how to work with people from various cultural backgrounds. This is a particular aspect of tourism and online teaching that I enjoy very much. I love meeting new people and learning about where they are from as well as teaching them, whether it be the history of a city or English as a foreign language.
Find out how your non-teaching skills and experience can apply to teaching English online.
The biggest challenge making the leap from tourism to teaching is how information is being shared. As a tour guide, information is communicated in one direction with the people on the tour. Conversely, teaching is two-way communication; I actively listen to my students in order to help them reach their objectives, and we work together as a team.
Can you tell us about your teaching job at Cambly?
I've worked with students from Brazil, Saudi Arabia, Turkey, South Korea and so many other amazing places around the world. My students are working professionals, children, grandparents, from beginners learning their ABC's to advanced students learning Business English.
I find that students either want a structured lesson, where they can practice a new language skill, like working on prepositions, or they just want to have a conversation and practice speaking with someone in a friendly, natural way. In either case, all my students have been very nice and motivated.
What's your schedule as an online teacher like? Do you make your own hours?
Yes, which is perfect for me! I can either pre-program fixed hours that I want to work each day or I can simply say, "I'm free for the next hour or two, let me log on to Cambly and work with some students."
After a week of using the platform, I started receiving bookings from students who want to continue working with me and I look forward to teaching them every week!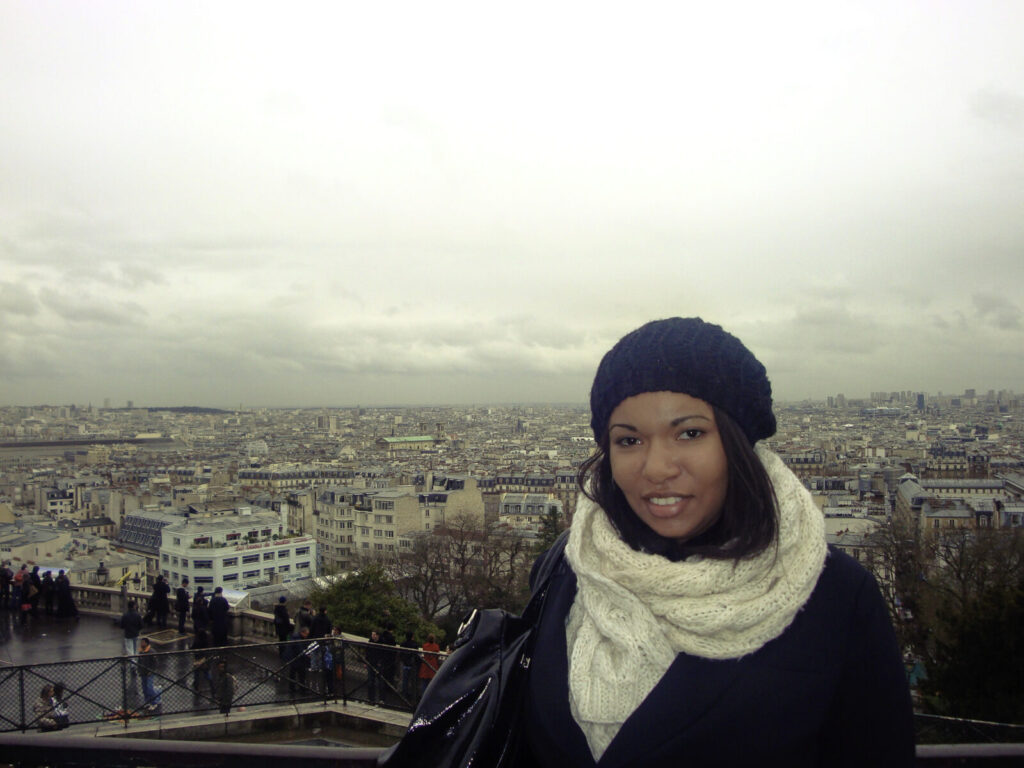 While a lot of online teaching platforms stated that a TEFL certificate was not required, I kept getting No's. All I had that helped me was a bachelor's degree and being a native English speaker. I had no teaching experience and no certification. If I wanted to set myself up for success working in this new industry, I needed to stand out, and a certification was the best way to do so.
I chose the 180-Hour Teaching English Online Certification with Practicum because the practicum offered real-world experience in teaching classes online. Since I had never taught before, I thought this would help me greatly.
How have these courses prepared you for the virtual classroom?
I learned about different teaching resources that were available to me online to help me create lesson plans. I learned about teaching platforms, virtual classrooms, video software, the best hardware to use, how to grow as a teacher with reflective thinking, and about effective ways to conduct a classroom that promotes learning in a positive atmosphere.
I also recorded a mini demo class during my Bridge teaching practicum! I decided I could use this, together with my intro video, to help market myself, and it worked!
Sophia's teacher introduction video
I now use them on my LinkedIn profile, on my private teaching website, www.wirsly.com, and email signature.

What are your future plans? Do you think you will go back to working in the tourism industry when it rebounds?
Yes and no. I will not continue being a property manager, as this was not something I was happy doing. On the other hand, I will continue running my photography business and working as a portrait photographer for tourists. However, I get most of my clients in the high tourist season.
After living Paris for 11 years and working exclusively in tourism, I realize that it is an extremely volatile industry, especially in a city like Paris, where we have regular protests and strikes that affect tourism. I look forward to including online teaching as a permanent way to add a stable and steady stream of income despite what may be ailing the world around me.
I am also looking forward to taking what I've learned with Bridge Education Group and launch my own online teaching services to work with private clients who want to learn English online through my website.
Do you have any advice for people who have never taught before, who are now looking at teaching English online as a possible job option?
Yes! Please don't make the mistake I made. I originally signed up for a TEFL course with another organization because it was less expensive. While I did finish and pass the course, it's only focus was teaching in a classroom and not online. In the end, I still felt underprepared to teach. I had a certificate, maybe some ideas about what to teach, but I still did not know how to teach.
That's when I found the Bridge Education Group and signed up for another, longer set of courses that actually taught me how to teach with a well-planned, real-world, skill-based course. Don't be fooled by only looking at the price; look at the value the course you want offers and if it will actually prepare you in a way that will help you reach your goal.