The field of English teaching includes far more than teachers presenting grammar topics in front of groups of students. While that's still an option, either at home or abroad, TEFL can also mean teaching online with a company or as a freelancer, training professionals for the workplace, or even training other English teachers. Where exactly should you head as a TEFL/TESOL-certified teacher? Check out this rundown of the different types of TEFL jobs.
Do you need a review on industry terms such as TEFL and TESOL first? Start here: What is TESOL?
Teach English online with a company
Love the idea of teaching full-time in your fuzzy house slippers or globetrotting with a part-time teaching gig? If your answer to this is yes, then you'll enjoy teaching English online and its perks. While there are different types of jobs when it comes to teaching online, if your goal is to have a steadier income stream, guaranteed student bookings, and even a fixed schedule, teaching with an online English company (rather than as a freelancer) is a great option for you!
Here are 9 reasons to become an online English teacher.
Who are your students when teaching with a company?
Most of the online jobs you will find cater to young kids and teenagers who are taking English classes after school, on weekends, or during school holidays. The number of online companies that teach adults English online is significantly increasing as well, often in Latin America, so you may also teach university students or business professionals when teaching online for a company.
Find out more about the differences between teaching English to adults vs. kids.
How do you get qualified to teach online with a company?
To get started in this field, you will certainly need to be TEFL/TESOL-certified (usually 120 hours minimum). Start with general certification like the Master Certificate or the graduate-level IDELTOnline™ (which can be used as a pathway to a MA in TESOL), and then add Specialized Teaching English Online Certification to make your application with a company stand out and lead to a higher rate of pay. Or, take advantage of the Master Certificate + Teaching English Online Bundle, which qualifies you for both jobs online and abroad.
Other possible requirements to teach English online include a bachelor's degree, native or near-native English proficiency, and teaching experience, but this varies from one company to the next.
When it comes to equipment, at the bare minimum, you'll also need the following:
A working computer
A built-in or external webcam
A headset
A reliable Internet connection
Be aware that the screening and hiring process with a company can take some days. After submitting the application forms, the company may contact you for an interview, a demo teaching lesson, or both.
Here's more info on the typical hiring process for jobs with online English companies.
What are the classes like?
Goodbye, dull grammar lectures! Teaching English online is generally very dynamic — especially with kids, although this doesn't exempt adult classes. Online companies provide the curriculum, the warm-up activities, and lessons, which are shown through a series of instructional slides that you'll guide your student through, and feedback forms, so all you have to do is log in, teach, and have fun! You can also play your own warm-up games and make lessons more fun by using props such as flashcards, puppets, and stuffed toys.
What's a typical schedule with an online company?
There is no typical schedule when teaching online since each teacher sets his or her own availability. However, as many online teaching companies are in different time zones from yours, teachers who work with companies may need to align their schedules to correspond with high-demand tutoring times overseas.
That said, organizing your online teaching times when working with companies is generally not a hassle. Classes are usually booked in 25-minute, 30-minute, or one-hour blocks, depending on the company, and you can decide how much break time you want in between classes.
Many online tutoring companies require teachers to commit to a minimum number of weekly teaching hours, which is a good fit for those who are looking for a consistent schedule. However, there are companies that don't have this requirement.
You can also teach for more than one company, but you have to be very organized in order to avoid common pitfalls like double-booking — especially if the other company is located in another time zone.
Here are some tips for creating your ideal online English teaching schedule.
How much will you earn tutoring with a company?
The pay rate offered by reputable online companies is usually decent, averaging between about $12 and $22 per hour. Your base rate as a tutor can vary a lot depending on your credentials, teaching experience, and even nationality. Some companies also offer performance or attendance bonuses on top of the base rate, or even referral incentives to teachers.
Learn more about teaching English online salaries.
Pros and cons of teaching English with a company
The company provides the curriculum so you don't have to spend hours planning lessons.
Working with online ESL companies is a good way to hone your online teaching skills because you may have mentors within the organization to guide and support you or a system for regular feedback on your performance. (See all types of support online English companies offer.)
Plus, getting experience working with companies with a good reputation will enhance your resume, especially if you want to pursue ESL as a long-term career.
Another fun part of this job is you get to meet people from various cultures and backgrounds — you even become a learner yourself!
On the other hand, time zone differences between your students' country and yours could be a setback, especially if you have to teach in the wee hours of the night or very early in the morning!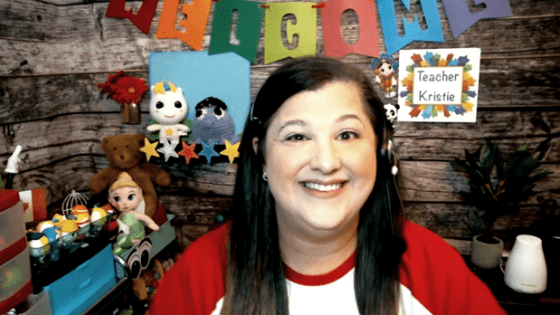 Teach English online as a freelancer
Not keen on having bosses? Do you fancy running your own online English business? If yes, then working as an independent teacher is perfect for you! You have two types of jobs to choose from if you want to work for yourself.
Advertising yourself as a tutor via a teacher marketplace
Online teaching marketplaces like Preply and Verbling help English tutors get seen by potential students. On their platforms, you simply set up your profile, set your own rates and schedule, and advertise your classes to the many students that are searching the platform for the right tutor. These marketplaces earn a fee (usually a percentage of every class you teach) for providing you with marketing, directing you to students, and even handling financial transactions.
Here are 5 reasons ELT marketplaces are a good option for global English teachers.
Starting your own online tutoring business as a teacherpreneur
Does the thought of becoming your own boss make you want to start your own online English teaching business? This is another option for teachers who prefer to "go it on their own" rather than work with a company. However, unlike the marketplace model, if you start your own business as a freelancer, you have to take care of everything, from finding students and marketing yourself as a teacher to preparing the curriculum and collecting payments.
Take a look at how to find online ESL students.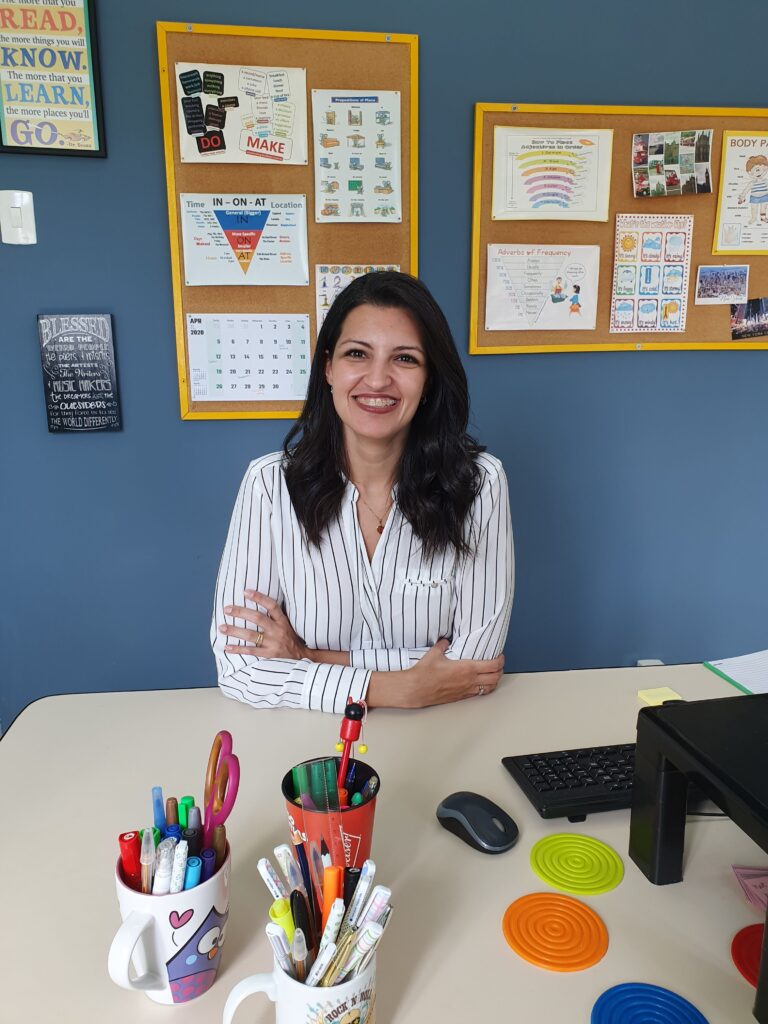 How do you get qualified to teach English as a freelancer?
A lot of teachers, especially non-native English speakers or teachers without bachelor's degrees, go freelance because the qualifications are less stringent. Marketing yourself as a freelancer is a chance to highlight your best qualities, such as an outgoing personality, a patient teaching style, specialization in a certain niche, or knowledge of multiple languages. Even if you don't have ample teaching experience yet, you can market yourself as a freelance teacher with your TEFL certification and proficiency in the language.
Pros and cons of freelance teaching
You get to call the shots as a freelancer! You have the freedom to choose when, where, and how you want to teach as well as how much you charge for your services.
Self-management demands a lot of motivation and discipline on your part. Plus, you'll need to have business and marketing skills. As a freelancer, the hustle is real!
Pro Tip: Taking a Specialized Course in Teaching English Online as a Freelancer will help you run your ESL business like a pro, even if you're just getting started!
Check out our more comprehensive guide to choosing whether to teach English with a company or work for yourself.
Teach English in the classroom
There are also amazing opportunities for you if you prefer to teach students face-to-face. To qualify for most classroom-based positions, you will need to invest in a 120-hour online TEFL certification, at minimum, such as the Bridge Master Certificate. This versatile credential prepares you for the classroom and substantially improves your job prospects, whether you want to teach English in your home country or abroad.
So, what types of classroom TEFL/TESOL jobs can you choose from?
English language institutes
You can find English language institutes in every city. In fact, it's not uncommon for expats to land their first job in this setting. Working for language institutes can involve two different types of teaching: You can either teach students who come to the institute to take classes, or you can travel around the city on behalf of the institute, giving onsite classes at different businesses or homes.
Hours can be sporadic when teaching for a language institute (think early mornings, evenings, and yes, some weekends), as you'll be accommodating young learners and teens outside of regular school hours and adult students who attend classes before or after work.
Should you teach English at a chain school or an independent school? Find out which is a better fit for you!
Public schools or international schools (K-12)
Many TEFL/TESOL-certified teachers make a career teaching in these sectors, especially in Asian countries like Thailand and South Korea. Why do some choose K-12 schools over language institutes? K-12 schools usually offer more traditional working hours (such as 8-4) with set contracts, often of a year or more. If the idea of educating cute schoolkids during regular working hours (and always having weekends and holidays off!) appeals to you, consider this type of classroom-based TEFL job.
Although some schools are currently operating online because of COVID-19, they still need English teachers. When hired, you'll travel to the school's country and either teach hybrid — also known as blended — classes (a combination of online and in-person lessons) or virtually until the school reopens.
Read about Shella, from the Philippines, who found a job at an international school in Taiwan during the pandemic, or check out the story of Colette, from Trinidad, who has been teaching at a public high school in Japan through the government's JET program.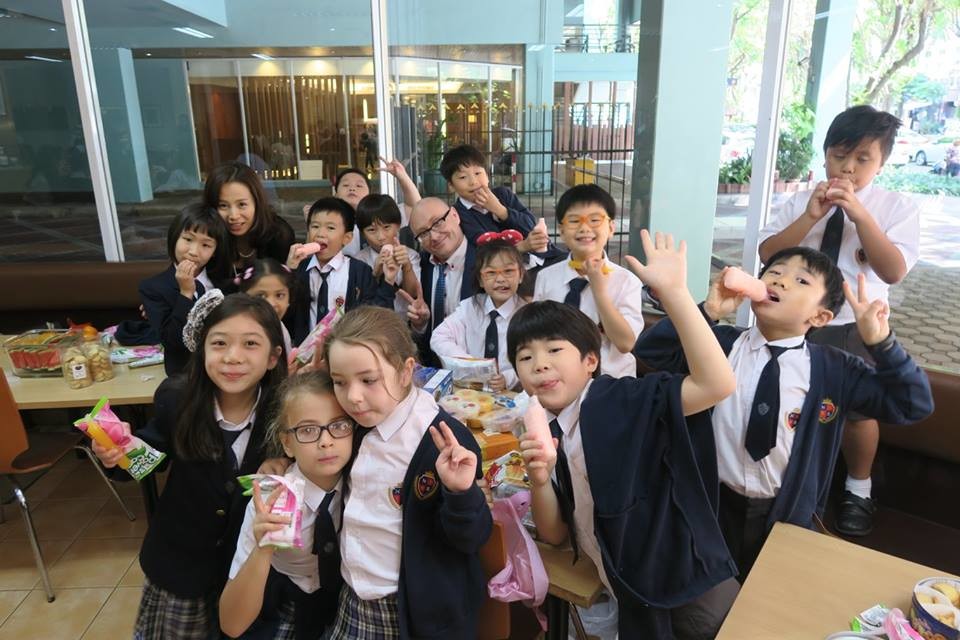 Private tutoring
A more flexible way of teaching students in the classroom is tutoring one-on-one. You can either make this your full-time or part-time job and do it at any location — even in a cozy café! Additionally, you can make this a lucrative income stream by specializing in a niche such as teaching business English or helping students prepare for English certification exams like the TOEFL or IELTS.
Universities and colleges
The prestigious and high-paying English-teaching positions in higher academic institutions are much coveted, especially in countries like the United Arab Emirates. The road to getting these jobs might be a bit longer, though. Universities and colleges usually require teachers to have a master's degree in TESOL; however, you can always find exceptions, especially if you've already got substantial teaching experience.
Is a Master's in TESOL worth it for you? Find out.
Start your own school
If you want to be your own boss, you can always start an online English school in the country of your choosing! You'll need some business know-how and will have to thoroughly research the local laws for licenses needed to open a school there, but if done strategically, opening up your own school can be a rewarding experience.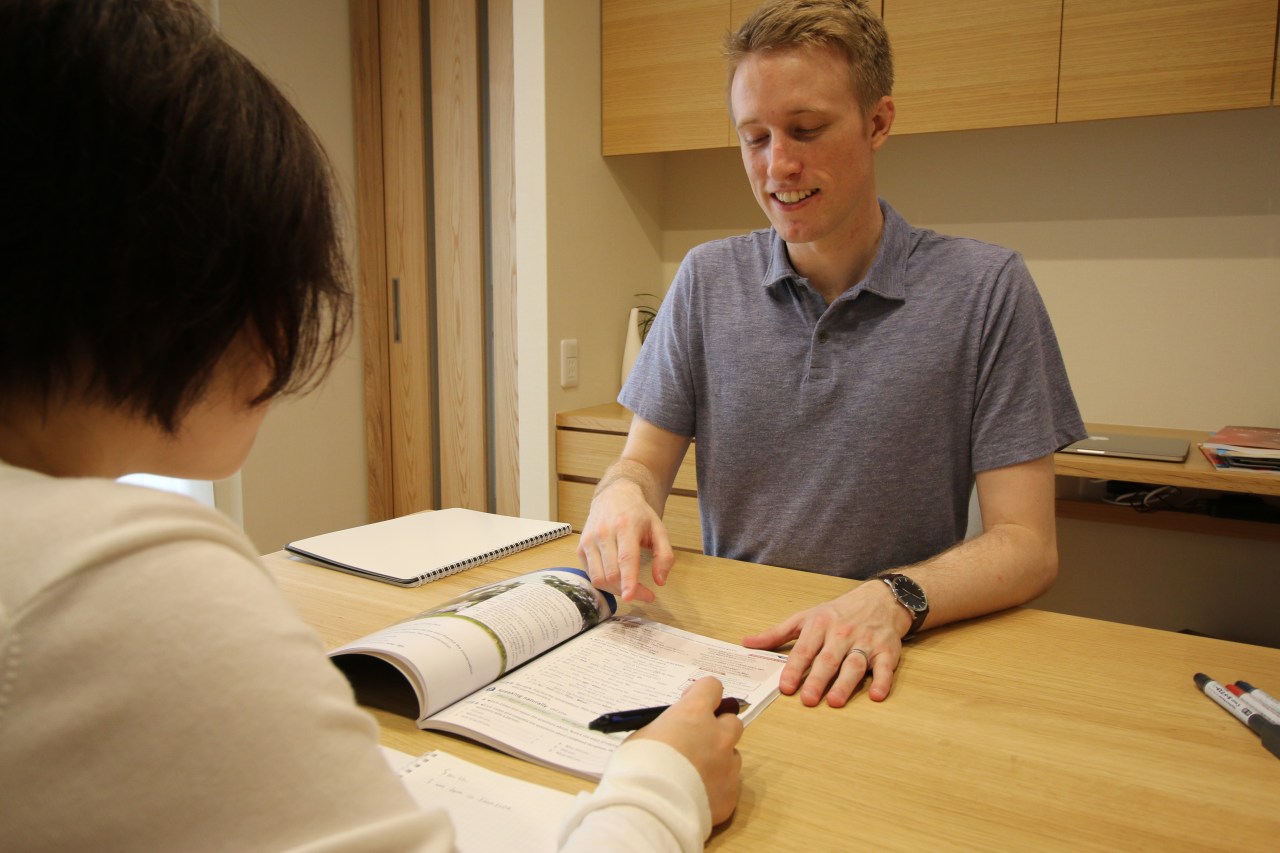 Chris Smith, from the U.S., lived and taught in Japan for years before starting an English school there. He said, "There were several ways that I tried and failed and several ways that I succeeded. Of course, I have been teaching for a while, so I knew I was a good teacher and I could create curriculums, but I wasn't as well-versed on the business side of things."
When asked what he likes about Japan, he answered, "Teaching-wise, in Japan, English education is valued pretty highly. Living in Japan, of course, is amazing. Japan is a beautiful place and it's a pretty good mix of traditional culture and futuristic high-tech stuff."
Other types of TEFL/TESOL jobs
Why not step up your TEFL/TESOL game and embark on a new — and even life-changing — teaching-related profession? Here are some career positions that you could land not just in a classroom setting but also in areas like training, curriculum development, and management.
Volunteer English language teacher
Joining English teaching volunteer programs is an excellent way to experience new cultures, get a glimpse of real life, and make lifelong connections. Plus, it enables you to develop soft skills, like problem-solving and leadership, that may be useful for you as a teacher.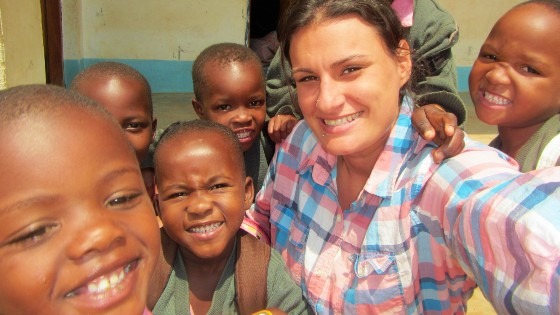 Head English language teacher
A role that will amplify your potential in managing and leading people, working as a head teacher is a great stepping stone in your career. Among the responsibilities involved with this job are coordinating and assigning tasks to teachers, leading training workshops, mentoring new teachers, and taking part in school policymaking.
English language teacher trainer
Working in the teacher training field is crucial because, in this role, you're using your expertise and experience to help create quality ESL educators and get them ready for the classroom. Aside from conducting training, you will also be doing evaluation work and developing teacher development programs.
To persue this role, you may need additional qualifications like the DELTA, but sometimes your TEFL/TESOL certification and teaching experience is enough to get a foot in the door.
Loren is a teacher trainer in Myanmar. Read her story.
Curriculum or course designer
Language schools usually have their own curriculums for English courses, which could even be specialized for a student niche. Building and developing these courses is another possible career path with TEFL/TESOL certification, teaching experience, and specialized training through a Micro-credential course in Materials Development for the EFL Classroom.
Coleen, who became a curriculum content creator in China after teaching abroad for over a decade, describes how she made the transition.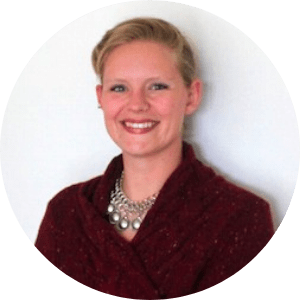 "For me, the technical aspects of teaching were always fascinating and as I taught more, I found that I was often helping others to teach, too. Making the materials for others to use like lesson plans, PPTs, and workbooks fits into that. When my son was born I needed more flexible working hours and being a content creator allows me to work when the baby is sleeping. It gives a new perspective on ESL that I didn't have before."
The job may require you to have good writing skills, as you will create class materials, tests, and teacher guides. If you're developing a curriculum for online courses, you'll also have to be familiar with learning platforms and tech tools for making digital learning content.
ELT admin positions
It's also possible to advance in your TEFL/TESOL career by becoming a center director or principal or working in other administrative roles. As part of the team of higher-ups in a school or institute, expect more responsibilities, from hiring staff to creating and running programs for students and teachers.
Want to learn more about other jobs in the English teaching field? Check out more ways to advance your career in EFL.
There is absolutely no limit to what you can do as a TEFL/TESOL-certified educator! Once you have decided the kind of students you want to teach, the work environment you prefer, and your teaching career goals, it will be easier to choose from the many types of TEFL jobs out there.