What's the Typical Hiring Process for Online Teaching Jobs With Companies?
By Jalena Johnson
November 7, 2021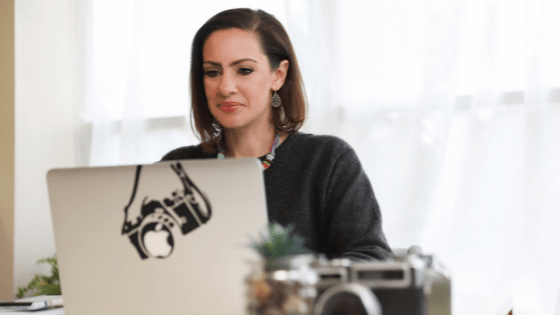 Online English tutoring companies have a near-constant demand for teachers, especially now that much of the world is interested in options for working from home. If you've been thinking about getting started teaching English online, either as a side gig or full-time career, you've probably browsed through jobs with many companies. Are you ready to take the leap and apply? Here are seven steps in the application and hiring process for online teaching jobs.
Step 1: Take inventory of your qualifications
What qualifications are needed to teach English online with a company? The answer varies somewhat since each company sets its own hiring requirements to teach English online. However, there are certain typical qualifications, which are the following:
A university degree
Most online English tutoring companies will require you to have a minimum of a bachelor's degree (but it can be in any field) in order to work with them. You can also check out these online tutoring companies that hire teachers without a degree.
Experience
It's also preferred that you either have some kind of teaching background (whether in the classroom or online) or that you have experience related to the job you're applying for. For example, if you're applying to tutor kids online, having any kind of experience working with children, including not only tutoring or teaching but also mentoring, coaching, or even babysitting, can help you get hired. If you're applying to teach English online to adult professionals, be sure to include any training or public speaking experience you may have from a seemingly unrelated job.
Adding an online English teaching practicum is another way to get some TEFL/TESOL teaching experience and also demonstrate to employers that you're serious about the job! You'll even have the ability to record your practice teaching sessions and share the best sample videos with future employers when applying for jobs teaching English online. You can take a short practicum as part of a full certification in teaching English online or on its own.
Find out more about the Bridge Practicum in Teaching English Online.
TEFL/TESOL certification
Almost all online tutoring companies require a TEFL/TESOL certification, usually of at least 120 hours. While this will qualify you for most online jobs, you will stand out from the crowd of other applicants if you get a Specialized Certificate in Teaching English Online. Having a specialization will set you up with the specific skills you need to handle things like online teaching platforms, using technology, and creating lesson plans for the virtual classroom.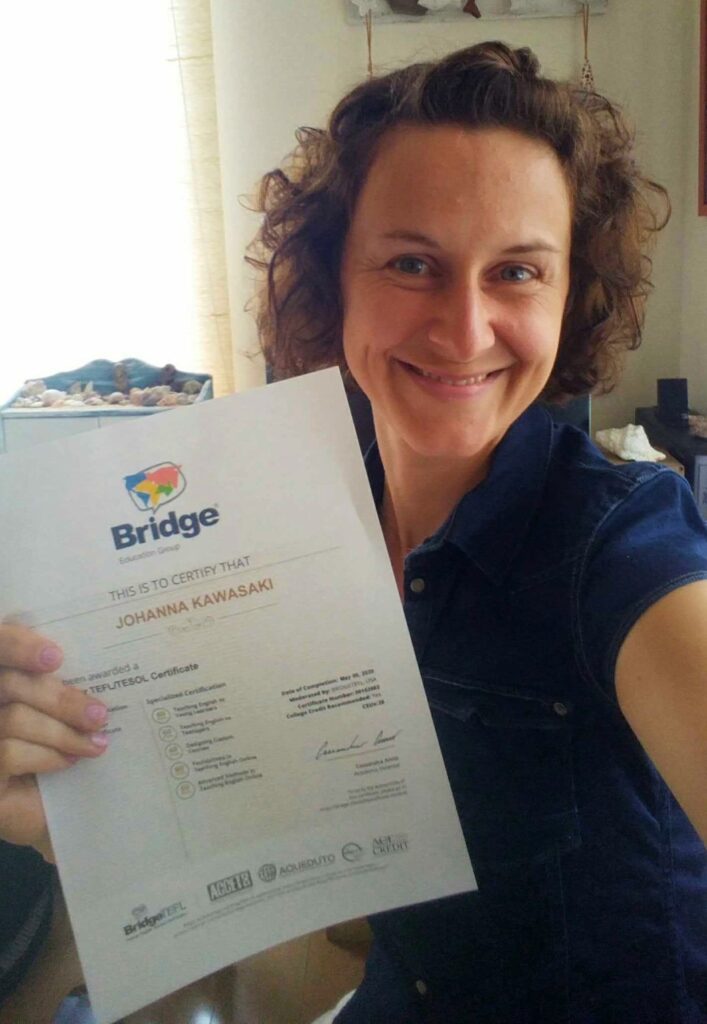 New teachers
Are you new to teaching – or new to teaching English? Start with the 240-hour TEFL/TESOL Certification Bundle, which prepares you to teach both online and worldwide. This online TEFL certification includes the Master Certificate course, which covers foundational concepts like teaching methodology, lesson planning, and grammar, as well as a Specialization in Teaching English Online, which prepares you with the terms, technology, and teaching tools needed to succeed in the virtual classroom. A comprehensive certification like this one ensures that you have the ultimate flexibility with your teaching career.
Experienced teachers
Teachers with experience or previous TEFL certification can jump right into Specialized Certification in Teaching English Online and may choose to earn up to 210 hours of certification via a full suite of courses:
Foundations in Teaching English Online (60 hours)
Advanced Methods in Teaching English Online (60 hours)
The Practicum in Teaching English Online (60 hours)
Teaching English Online as a Freelancer (30 hours)
Getting specialized training for teaching in the virtual classroom will set you apart from other applicants and help you qualify for top online jobs that pay well. Plus, you'll be confident in your teaching skills from the very first online lesson you deliver.
Options if you don't meet these requirements
Don't worry if you don't meet all of these qualifications! Focus on seeking out companies with more flexible hiring requirements. For example, you can zero in on online teaching companies that don't require experience.
Another option is to post your profile on a teacher marketplace. Marketplaces act as the middleman between you and potential students. They facilitate interactions and payment transactions between you and students, and the rest – marketing yourself, setting rates and hours, etc. – is up to you. A final option is to start your own online tutoring business as a freelancer!
Learn how to get started as a freelance online English tutor.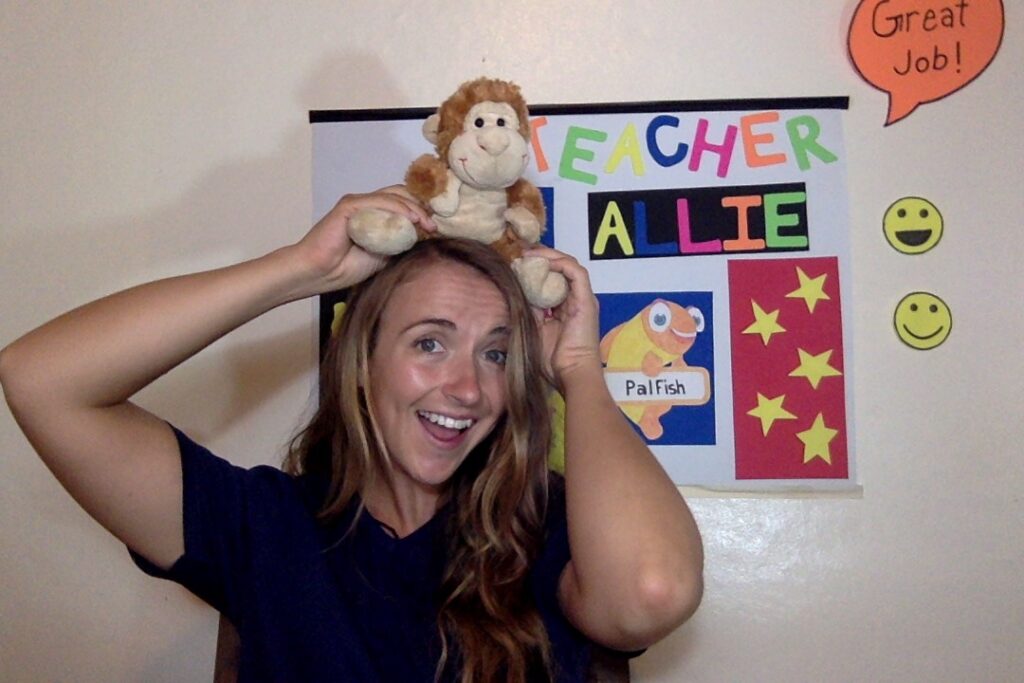 Step 2: Browse and apply to online teaching jobs
Next, use the Bridge Job Board or similar online job boards to begin your search for a job with a suitable online teaching company. Job board listings provide all of the information that you need to know about the job in one place, such as:
Students you'll teach
Requirements
Pay/incentives
Typical schedule
Minimum/maximum number of hours you can work per week
How to apply
Take your time here, and be sure to select a company that meets your own requirements as well (i.e., pay/incentives)!
The recent changes to Chinese laws have shut down some online ESL companies. Here are non-Chinese online ESL companies from which to choose!
Step 3: Complete the company's online application
This is the fun part, right? (Said very few job seekers!) When completing the application, you will be asked to provide information about any degrees and certifications you hold, your teaching background, and your work experience. Some companies may also require you to submit a separate resume, and if so, we've got you covered: Learn how to make a stand-out online teacher resume.
Additionally, some companies ask you to upload a one-minute self-introduction video with your application. Essentially, you will be asked to answer some questions via video format, which helps the company get to know you and see how you act on screen. For example, applicants could be asked to record themselves talking about why they want to teach with the company and how they can help the company's English learners.
Other companies also require you to submit a demo ESL teaching video to showcase your teaching skills and help narrow their applicant pool. Unlike an introduction video, a teaching demo is a video of you pretending to teach (or really teaching) a student. Examples of demo videos can be found on the company's website.
Pro Tip: You can also find demo videos submitted by other teachers of any particular company by simply searching YouTube for "demo interviews for (name of company)."
Learn more about what to expect during a demo lesson and how to ace yours!
Step 4: Prepare for the interview
After completing the online application, the next step in the hiring process to teach English online is following the company's instructions on how your interview should be scheduled. You'll probably be asked to schedule an interview date and time using an online calendar feature or by notifying the company through email that you are ready.
Preparing the following before your virtual interview will ensure it's both professional and successful:
A clean and engaging background (this can be plain or set up as if you were teaching a class)
A speedy and stable internet connection
Good lighting
Clear sound
Find out more about how to prepare for your TEFL/TESOL interview.
Step 5: Interview for the job
Now, here come the nerves (for many of us)! You've completed the application and demo, if necessary, scheduled your interview time, and are fully prepared. Now, it's time to show off your skills! During the interview, you will usually do the following:
Test and evaluate your equipment with the recruiter: internet connection, classroom appearance, sound, and lighting.
Answer some standard interview questions to determine your compatibility for the job (and ask the recruiter your own questions).
Complete a mock online class, with the recruiter posing as the student.
Obtain feedback on your interview and mock class performance.
Remember, be pleasant, energetic, and professional! Also, speak clearly, as if you were talking to students.
After the interview, the recruiter will likely give you instructions on teaching one to five "trial classes" by a certain date. They will also review, provide feedback on, and use these classes as the basis for making a final hiring decision.
Find out the most common TEFL/TESOL interview questions that recruiters ask and how you should answer them.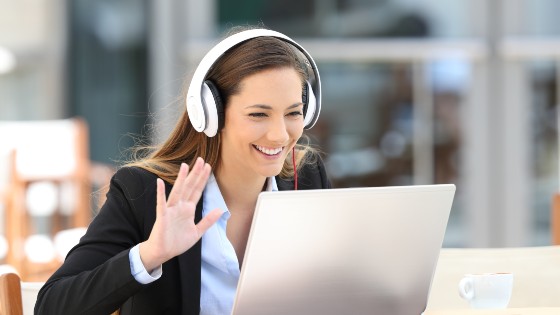 Step 6: Review and sign your contract
Voila! Your part of the application process and interview is complete. The company will normally follow up within one week on their hiring decision and further instructions if you're moving forward.
If the company decides to bring you aboard (success!), it will be time to review and sign your contract. Contract lengths usually range from 6 to 12 months long. However, the company will specify this, and there may be room for negotiation. Be sure to read the entire contract and raise any questions you have (including pay rate or issues with working with other companies) before signing!
Check out this guide to understanding independent contractor agreements when teaching English online.
Step 7: Setting your schedule
Last but not least, the final step in the hiring process for online teaching jobs is to set your schedule! Every company will have a slightly different system, but for most, the teaching calendar is provided within the online platform for your convenience.
For example, once you're logged in to your teaching account, you'll probably be able to access a calendar showing dates and times available for teaching. If you're available, you might simply click the time slot to open it, and if you're not available, you leave it blank. This flexibility is one of the many things people love about teaching English online!