Shemmiah, From Trinidad and Tobago, Independent EFL Tutor
By Krzl Light Nuñes
September 18, 2023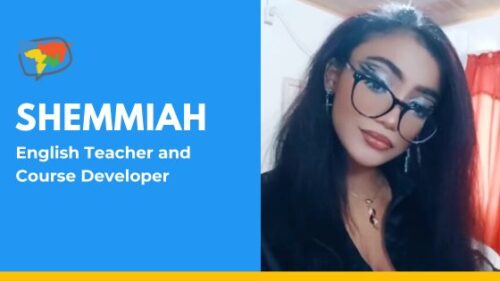 As an English teacher and a course developer, Bridge grad Shemmiah Lewis, from Trinidad and Tobago is brimming with ideas and activities to lead her students to success in an engaging way. Currently teaching in her home country, she runs an English tutoring business where she specializes in working with teenagers. She shares how she got started in teaching EFL and course development and how she intends to level up her TEFL career.
Can you tell us a bit about yourself, Shemmiah?
Hello! My name is Shemmiah Lewis. I'm 24 years old, and I live in Trinidad and Tobago. My main degree is in Organisational Psychology but I have a strong attachment to teaching, especially teaching English!
How did you get into teaching English?
When I was in high school, my favorite subjects were English and English Literature. I was very inspired by my teachers to impart similar knowledge to students. I also felt quite strongly about the idea of helping and guiding students with the knowledge I possess. I love providing explanations and assistance, so an educational field seemed like a good fit.
Interested in a career teaching English? Explore Bridge's TEFL Certification courses.
What do you like best about teaching in your home country?
Trinidadian culture is quite relaxed and easy-going, and my students are very witty. I feel very comfortable as a result.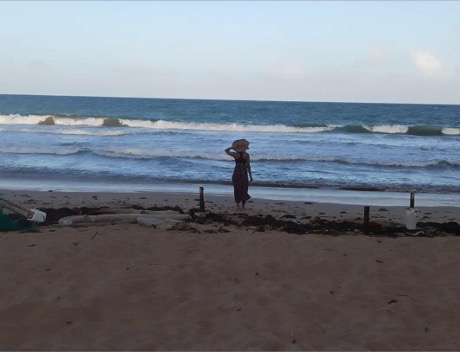 What is your teaching philosophy?
I think I have a predominantly constructivist approach but there are some elements of humanism as well, as I believe that the needs of my students come first. I like to affirm them not only in the context of their learning but also as individuals – their emotions and their thoughts.
Learn about eight strategies to build confidence in your ESL students.
Aside from being an English teacher, you're a course developer! How did you get started in developing English language courses?
I started offering extra tutoring individually, and then later, as a part of my own tutoring agency that I founded with a friend, a fellow teacher. Our teaching philosophy is a bit unique compared to the traditional classroom, and we wanted to shift away from that a bit. In order to ensure that our students still gain success in their standardized national exams with our divergent teaching methods, my friend and I incorporated fun and colorful activities and course materials, and integrated strategies for different learning styles in our courses.
Learn about seven non-teaching skills you need to launch an online English tutoring business.
As a course developer, what kinds of courses do you work with?
In addition to high school English (ages 16+), I also offer courses in Creative Writing and English Language Arts at the primary level (ages 11-13).
Interested in learning to develop dynamic English lessons? Learn more about Bridge's 20-hour Materials Development for the EFL Classroom Micro-credential.
How do you make your English courses interactive and engaging?
I include a lot of physical activities in the in-person classroom. For example, I may have the students roleplay an interview or perform a play. For an online modality, I incorporate a lot of media: videos, music, and readings targeted to the age group. For my last SEA student, a girl of 11, I taught her how to compare and contrast by having her read different Cinderella stories from different cultures and compile the similarities and differences in a colorful chart.
Learn about TPRS, a language acquisition strategy using storytelling as a teaching tool that's becoming increasingly popular.
Can you tell us more about your English teaching job?
I give one-on-one classes as well as group classes. When I worked with a local school, the group class sizes ranged from five to ten students. My personal group lessons tend to be smaller, with only two or three students at a time.
My students are all adolescents or pre-teens who come from diverse backgrounds. They're often enthusiastic and energetic. They teach me a lot about current trends on social media!
Read about eight ways to use pop culture in the ESL classroom.
What do you do when you're not teaching?
I have a lot of hobbies, although they tend to be ones that keep me indoors. I love reading, gaming, and cooking for friends and family! I also learn languages – my recent target language is Mandarin Chinese. I also enjoy nature photography and long evening walks on our beautiful local beaches. I have four cats, and they often keep me company both during class and after it. My students have all experienced the sight of a cat walking across the screen!
Can you share a memorable or funny moment you had as an English teacher?
My students often kept me quite entertained in the classroom. I frequently made a joke about them displaying a vacant look after I asked them questions, such as, "Did you understand this concept?" or any question about the material in general. I call the look the "manicou stare." Manicou is the word for an opossum in our local dialect.
One day, they messaged me with a little meme they made of the manicou in question on WhatsApp – they'd made a sticker out of it, so in class group chats they would use it. Sometimes, they'd even tell me that I was giving them the "manicou stare" if they said something that I didn't quite understand!
I really wanted to have a formal credential that would support my career in education. I intend to eventually teach English abroad. My eyes are tentatively set on Japan. I also believe that online lessons are a great way to build comfort with teaching while meeting students from vastly different contexts and broadening one's own perspective.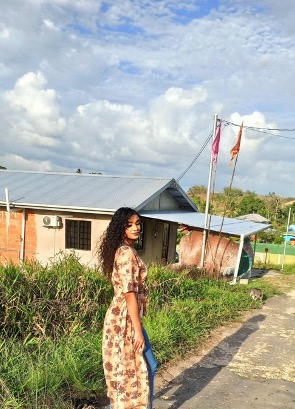 Learn about teaching English in Japan with this guide to requirements, programs, and more.
How did these courses help you professionally?
My certification landed me my first formal teaching job at the local school I mentioned. Additionally, every single tidbit of information I learned in my courses was applied in some aspect of my career. I have absolutely zero regrets and would recommend these courses to anyone.
Learn about eight benefits of professional development in ELT.
How would you like your TEFL career to grow?
Becoming a teacher is not my final stop in life, but it is a profession I get great enjoyment from. The skills developed within a teaching career are vital across all spheres in one's lifetime, and I believe they will serve me well when I am finally ready to pivot into my dream career as an education project manager.
What are your tips for people who want to teach English in Trinidad and Tobago?
I would recommend just going for it! Doing research on the requirements and then securing an online credential (such as the one at Bridge) could be all someone needs to open many doors.