There's no doubt that remote English learning is a field that's constantly growing. And, as more schools shift their classes online, and more online English tutoring companies spring up around the world, prospects are also increasing for qualified online ESL teachers. But if you come from a country where English is not the mother tongue, can you still teach English online as a non-native speaker? Definitely! There is a wealth of opportunity for you, so here's how to kick off your career, stand out as a teacher, and thrive as an online TEFL teacher.
Where can I work as an online English teacher if my first language isn't English?
If English isn't your mother tongue, you've still got plenty of job options. It's possible to work for online tutoring companies, freelance tutor through a teacher marketplace, or work for yourself!
Work for a company
There are many online English language schools that hire teachers from all over the world, and jobs differ as far as the kind of students you will teach, the working hours, and the rate of pay. Here are some companies to check out as a non-native English speaker:
Palfish
FluentBe
Bibo Global Opportunity
Learnlight
DadaABC
51 Talk
iTutorGroup
WonderKids
Visit the Bridge Job Board to find open positions with online teaching companies and schools worldwide.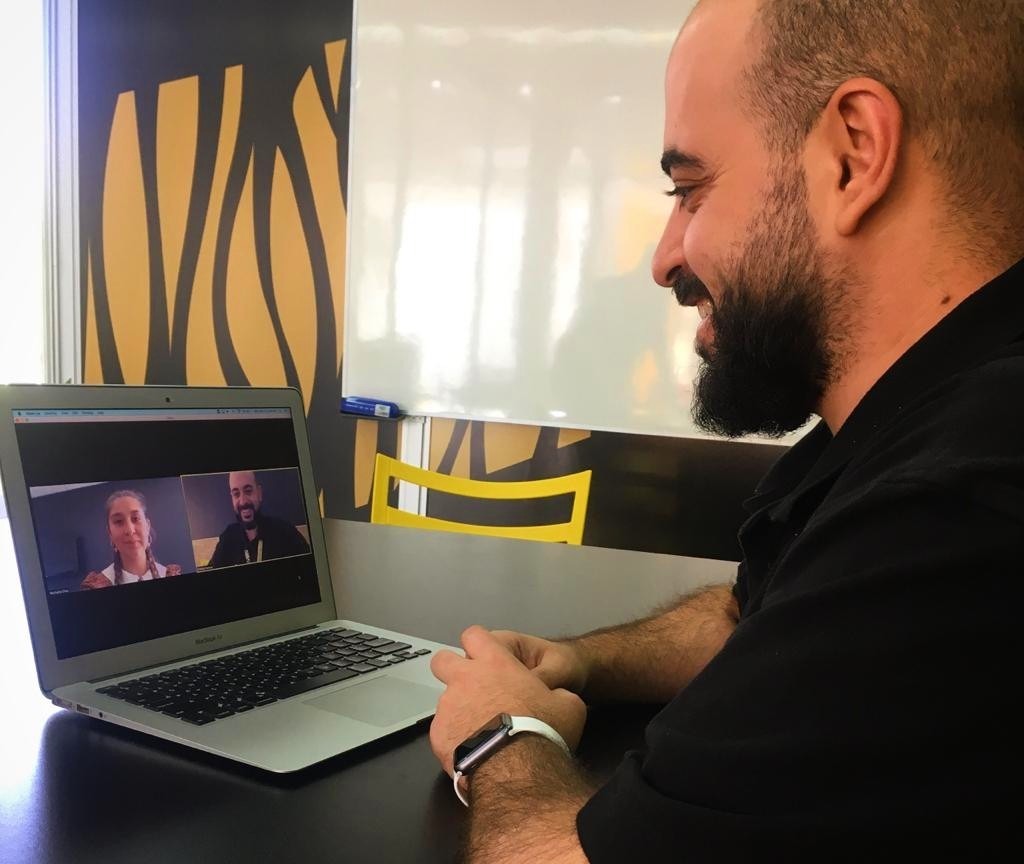 Teach through a marketplace
Rather than applying for a job at a company, many online English teachers choose instead to market themselves as freelance teachers, since there are no limitations as far as nationality, native language, or other qualifications.
Online marketplaces, like Preply, Italki, and Verbling are platforms where you create a profile to advertise yourself as a teacher, setting your own hourly rate and schedule. Since you basically do all the marketing yourself, it's important to have a standout profile and strategies like offering the first class for free or at a discounted rate. Keep in mind, too, that the marketplace serves as an agent between teachers and students, and as such, charges a fee.
What's a marketplace for teaching English online and should I use one?
Be a "teacherpreneur"
A lot of online TEFL/TESOL teachers have also ventured into working independently or starting their own tutoring business. By connecting with people through social media, creating your own website, or by simply spreading the word within your social or professional circles, you too can build a client base by yourself!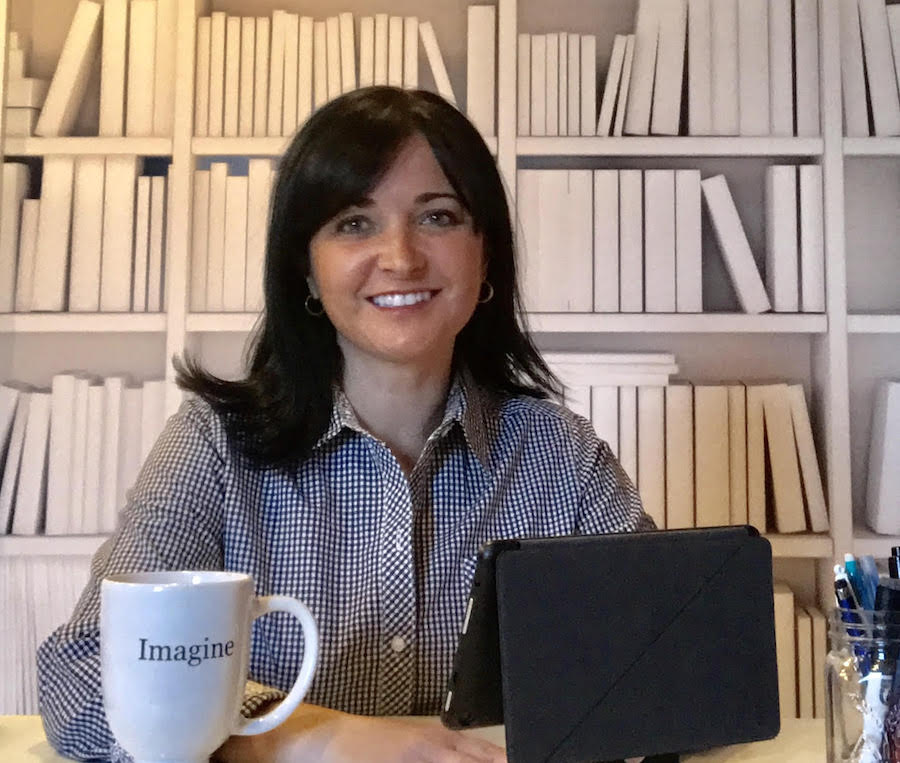 Sheyla, an independent online teacher from Brazil, shifted from teaching in the classroom to 100% online, saying, "I truly believe that online class is the future of private English classes. Give it a try! There are many companies, but if in your country many people need to speak English you can easily work for yourself."
Learn more: Should I teach online for a company or work for myself?
How do I get starting teaching online if English isn't my first language?
Regardless of the type of job you choose, it's a good idea to tick the requirements that most online English schools ask for or that will help you attract students as a private tutor. These are the basic qualifications to teach online. Remember, the better qualified you are, the more you can stand out when applying for jobs or marketing yourself as a teacher in this competitive space!
TEFL/TESOL certification
Being a certified teacher of English as a foreign language (TEFL or TESOL) takes you places, whether in the classroom or online. General teacher training certification of 120 hours is the minimum you should have when you start applying for online jobs.
Beyond this standard requirement, it's also recommended to take your TEFL certification and training a step further by specializing in teaching English online. Targeted professional development, such as the Bridge 120-hour Specialized Certificate for Teaching English Online will give you an edge when applying to jobs as an online TEFL/TESOL teacher or when promoting yourself as a private tutor. Not only will you be fully prepared for the virtual classroom, but you'll demonstrate a commitment to the field that will set you apart.
A bachelor's degree
While some online language companies may look for a bachelor's degree when you apply, many don't require it. In most cases, having in-person or online TEFL certification, especially one specialized in teaching online, as well as experience or other qualifications, can help you get hired in lieu of a degree.
Bear in mind, too, that if you're promoting yourself as a private tutor, rather than applying to companies, you will not need a college degree.
A high level of English proficiency
Having a clear speaking voice and a neutral accent is a huge plus for getting an online ESL job, regardless of your nationality. However, some online language companies may insist on applicants being native English speakers, or they may require certain citizenship. Nonetheless, many waive this requirement if you can demonstrate a high level of English proficiency, either through a language proficiency certification/test results, a video presentation, or through the job interview.
Teaching experience
Having previous teaching experience boosts your chances of being hired by a company or attracting more students as a private tutor (and can also help you earn a higher pay rate).
ESL teaching experience is not requisite for all online positions, but certain employers require at least one year of experience, especially if they specialize in specific learners like kids or business professionals. Keep in mind that "experience" can often include a wide range of things, such as teaching or tutoring your native language, providing training to employees in a business setting, or working with kids as a coach or even a babysitter.
Your personality matters too!
Besides the credentials above, your personality traits as a teacher can also make you qualified! You will be teaching students of varying levels and personalities from different parts of the world, so online language companies usually look for energetic and engaging teachers. Schools that cater to kids also prefer teachers who are fun, creative, and friendly. So, if you've got these soft skills, you've already upped your chances of getting hired!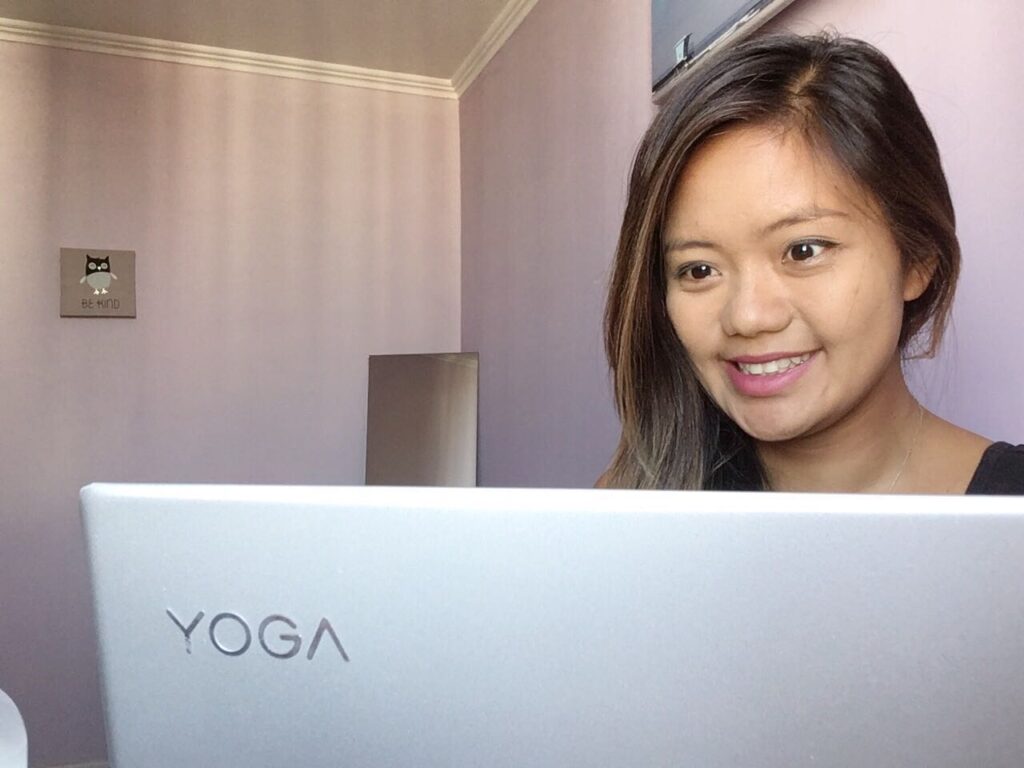 What's my edge as a non-native English speaking teacher?
Knowledge of the English language
Having learned English firsthand, you're often better equipped than the average native English speaker when it comes to a deep knowledge of grammar and other technical aspects of the language.
Empathy
As someone who studied the language before, you understand the English learning process. With this, you can easily empathize with your students' struggles, adjust to their individual learning curves, and give tips that worked for you.
Experience as a language learner
Another benefit of this firsthand experience learning English is that you can bring ideas from your days as English students to the TEFL/TESOL classroom. Perhaps there were particular exercises that helped you remember vocabulary or games for different grammar points that really helped them stick.
Advantage of non-native English speakers
Gone are the days when online ESL jobs were only open for native English speakers, as many teachers have proven. Now, it is not a major hurdle to English language educators of different nationalities. If you are aspiring to teach English online as a non-native speaker and you are qualified, it's possible for you to land a job or build a career for yourself in the virtual classroom.