What to Expect in the Specialized Certificate in Teaching English Online Courses
By Jennifer Collis
April 8, 2020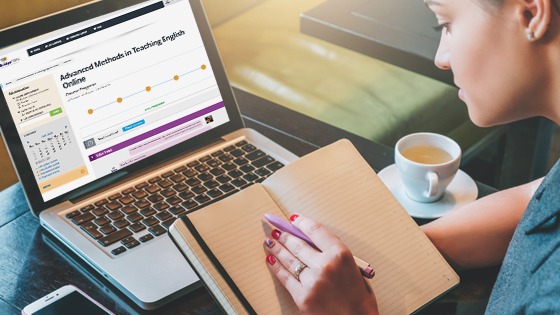 It may seem like all you need is a computer and a headset to teach English online, but you might be surprised to learn all that's involved in becoming an effective online tutor. From setting up a workspace and familiarizing yourself with new technology and tools, to choosing reputable employers and standing out in the hiring process, there's plenty to know in this rapidly growing field. Bridge Specialized Certification Courses in Teaching English Online offer targeted training for anyone interested in joining the virtual classroom.
What are the Specialized Certificate in Teaching English Online courses all about?
Like all Bridge Specialized Certifications, these courses are designed to be taken after a general teacher training certification (such as the Master Certificate TEFL/TESOL course), to build on a foundation in teaching English. However, anyone is welcome to enroll.
The Specialized Certificate in Teaching English Online is a three-course series:
Courses can be bundled or taken individually. Upon course completion, you'll earn a certificate with your total hours and a digital badge for each course. Foundations and Advanced Methods in Teaching English Online have been recommended for college credits by ACE CREDIT®.
What will I learn in the Teaching English Online Certification courses?
Navigating a growing field
For many who are interested in teaching English online, the first step is understanding this niche field and the opportunities within it! Will you work for a company or work for yourself? Will you teach kids or adults? You might not know who online English students typically are, where they're located, or why they're learning English.
Adjusting to working from home 
Teaching online also requires an appropriate working environment. What does that setup look like? How can you get or make posters, props and other supplies to create a suitable teaching space?
Understanding technology and using it with confidence
Often, the area people are most concerned with when it comes to teaching English online is technology. They have questions such as:
Do I have the right computer and equipment, fast enough Internet, and enough RAM?
What kind of headphones/microphone/video camera will I need as a teacher?
What is an LMS?
How do video conferencing platforms, like Zoom, work?
How can I use online teaching tools, such as virtual whiteboards, screen sharing, presentations, annotation, chat, breakout groups, or video?
What is virtual reality? How can I add video effects when I'm teaching?
What scheduling software can I use to keep myself and my students organized?
The Specialized Certificate in Teaching English Online courses cover all these topics and many more so that you'll feel comfortable from your very first day in the virtual classroom. You'll even have the option to add a Virtual Practicum, giving you the opportunity to practice teach on an actual online platform, if you'd like to gain experience!  
Methods for teaching online
Teaching online is distinctly different from teaching in a traditional classroom. You'll learn the methods unique to this setting, which include synchronous vs. asynchronous teaching, planning virtual lessons, teaching all four skills online, and using techniques like Total Physical Response (TPR) with online students. You'll also learn about reducing teacher talk time (TTT), the importance of accuracy vs. fluency, how to assess students' work in an online setting, strategies for keeping students motivated and engaged, and much more.
How to apply for jobs or market yourself as an online teacher
The courses also cover all aspects of getting a job teaching English online.
Understanding your options as an online teacher
You'll learn about the different positions open to you as an online teacher, such as working for a company, freelancing within a teacher marketplace, or starting your own tutoring business.
Connecting with employers
You'll also learn about the hiring process, including how Bridge works with a network of trusted Employment Partners.
Marketing yourself as a teacher
Additionally, the courses provide information on how you can stand out from others in the application process, ace your online interview and demo teaching lesson, and increase your earning potential.  
How will I learn in the Teaching English Online course?
You may have never taken an online course before, or you're wondering how these courses are delivered and what the platform is like. The recently updated Teaching English Online Courses – much like teaching online itself – are fun, dynamic, and interactive.
Interactive Content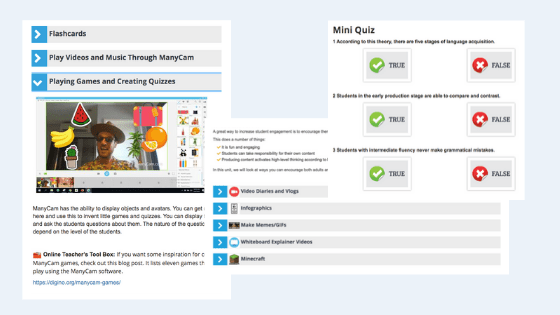 Throughout the training, you'll check your comprehension with interactive exercises and practice activities, like mini-quizzes and matching games. These activities are designed to help you actively engage with the course content in a fun way.
Videos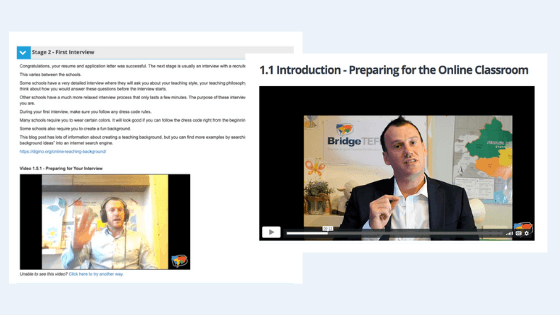 Videos take your learning a step further. Instead of just reading about activities you can use when teaching English online, you'll see actual teachers demonstrating those activities with students in the virtual classroom.
Downloadable Infographics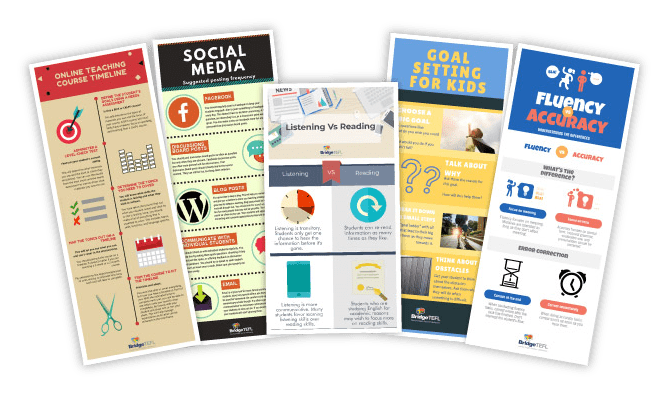 The courses include plenty of colorful infographics and other useful resources you can download, save, and refer back to when you're teaching online.
Discussion Boards with Peers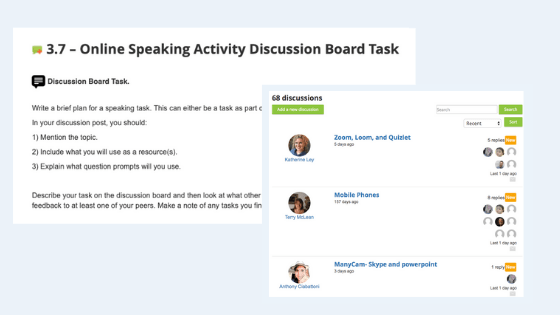 Virtual discussion boards provide a forum for trainees around the world to share their insights and ideas, forming a community of current and future online English teachers.
Tutor Assessed Assignments and Feedback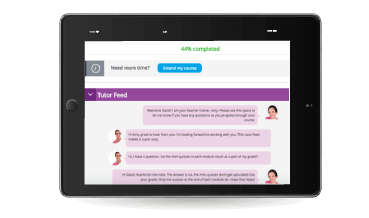 Similar to the interaction with peers, you'll also communicate with a personal tutor who provides feedback on assignments and answers any questions you have throughout the training.
Virtual Practicum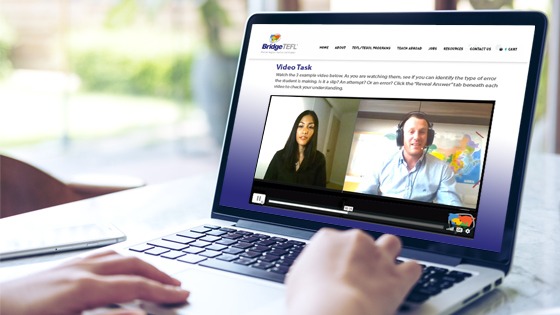 If you want to put what you've learned into action teaching on an actual online platform, you can add a 60-hour Virtual Practicum in Teaching English Online. In addition to building your confidence as an online teacher, the Practicum also gives you the opportunity to record and save your practice teaching sessions to create a portfolio to share with employers!
Who are these specialized courses for?
Bridge Specialized Certification courses are a good fit for anyone new to teaching English online. That includes experienced, classroom-based English teachers who have not taught in a virtual classroom as well as people coming from other careers who have never taught in any setting before.
Experienced teachers new to teaching online
Seasoned teachers, whether of English or another subject, have a definite leg up when it comes to succeeding in the online classroom. They know how to plan lessons, present materials in an engaging way, and manage the classroom. However, as teachers around the world have been finding in recent weeks, the transition from an actual classroom to a virtual one requires a new set of skills, including different teaching methods and materials as well as knowledge of the technology used to teach online.
Mari was already teaching with she took the 120-Hour Specialized Certification in Teaching English Online Bundle to improve as a teacher.

"The course proved to be exactly what I needed at the time and continues to impact my teaching style every single day. I can confidently say that it has changed my approach to teaching in a way I did not expect. It has made me more aware and passionate about tailoring my lessons to each student's unique needs. Learning about all of the theories, methods, and proved approaches to teaching a second language has proved invaluable to me. Read an interview with Mari.
People who are new to teaching
With businesses closing at record rates around the world and so many people confined to their homes during the coronavirus crisis, teaching English online, either full or part-time,  has become an attractive new option for people from unrelated fields. Jobs tutoring young learners or adults online require a unique skill set and specific qualifications that Specialized Certification provides.
Are you new to this field? Check out FAQs: How to Teach English Online From Home.
Which course should I choose?
Experienced teachers 
The 120-Hour Teaching English Online Certification
The most popular option, which is recommended for people who are either TEFL/TESOL certified or have previous teaching experience, is to combine Foundations and Advanced Methods in Teaching English Online. In this 120-hour bundle, which can be completed in as little as three weeks, trainees learn the theory and methods of teaching online then the practical applications of those methods and specific skills used in the virtual classroom.
This certification qualifies you for jobs teaching English online and helps you stand out from other applicants since, unlike other TEFL/TESOL programs, the training is 100% specialized in teaching English online.
Those who have never taught before
Bundle Teaching English Online Certification with the Master TEFL/TESOL Certificate
Before specializing in teaching online, new teachers are encouraged to first learn the fundamentals of teaching English by taking the Master TEFL/TESOL Certificate. This comprehensive training provides a strong foundation in lesson planning, presenting new language concepts, teaching grammar, and managing students, so you can enter any classroom with confidence.
Then, adding the 120-hour, two-course Specialization in Teaching English Online package will not only provide you with the most comprehensive preparation in teaching online but will give you 240 hours of certification, boosting your job prospects and your earning potential as an online teacher.