Vinicius, From Bolivia, In-Company English Teacher
By Krzl Light Nuñes
March 17, 2023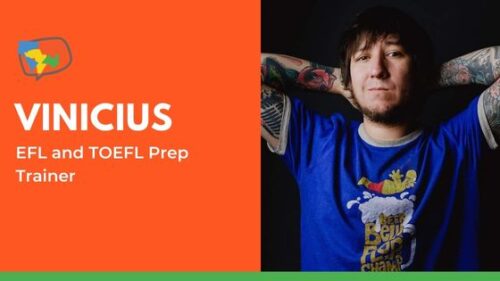 Seizing a number of unexpected opportunities led Bridge alum Vinicius Sierraalta, from Bolivia, to become an in-house corporate English language trainer in his home country. We interviewed him about how he stepped up his EFL teaching career, his strategies for giving dynamic Business English and TOEFL prep lessons, and his tips for keeping professionals engaged in learning English.
Can you tell us a bit about yourself, Vinicius?
My name is Vinicius Torres Sierraalta. I'm 36 years old. I'm an English teacher, and I'm also a professional chef and musician.
I'm very passionate about English, and that's why I was looking for courses, which led me to Bridge.
What inspired you to become an English teacher?
It was actually accidental. I have a minor in communications. My brother, who is a commercial engineer, was teaching at a university, and he was going to his graduation one day. He asked me if I could replace him and take his class while he went to his ceremony. I agreed to take his class. So, I met his students and it was kind of fun! I hadn't thought about teaching English, but after seeing how the interaction went, I just decided to dig a little deeper. I took a teaching job but I wanted it to be something more serious, so I started looking for courses for teaching English.
You've been teaching for more than 10 years now! Where has your English teaching career led you?
I've taught everywhere. I worked at a university for a while, and then I went to an institute called English Jet Bolivia, which I loved. Those guys really taught me a lot, especially about different approaches to teaching, like trying to be more creative and more dynamic. Then, I went to Natural English and I became a translator for a while. But while I was doing that, I was tutoring TOEFL test preparation.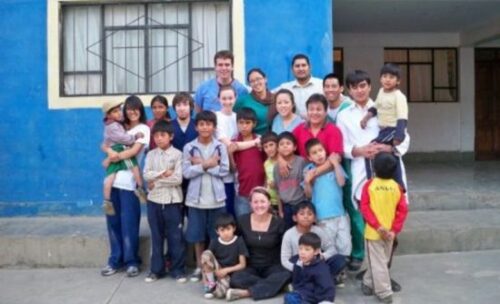 How did you get started in teaching TOEFL test prep?
That was also accidental. One of my friends told me, "I need to take this test. Could you help me?" And I said, "Sure, let me just check the material." I started using the free material, as there is some free material you can use online. I fell in love with the material and I felt that I needed to learn more. So, since 2018, I've been teaching TOEFL, IELTS, and other standardized test prep.
Learn more about teaching IELTS exam prep.
How strong is the demand for English teachers in Bolivia?
It's more than what you would think because we don't really teach English as a second language in Bolivia – we teach English as a foreign language. The preparation is also not the same as in other countries. But the demand is actually growing now that we are similar in many ways to India and other countries. Many tech companies look for employees here, so now everyone is trying to learn English. Everyone is trying to improve the way they communicate. So, it's actually better than it used to be.
Where are you currently teaching English?
I work as an onsite English teacher for NICE, an Israel-based company, specializing in contact center software and customer service tasks for companies like Amazon or Disney. Basically, I help the employees improve their English because they need to work with people from the U.S., India, and Israel. I help them communicate. I give them specialized lessons like conversation, pronunciation, reading, and writing classes. It's exciting, and I get to learn a little more about technology! It's also a nice place – they sent me a cake yesterday for my birthday (which was last month), and it was very thoughtful!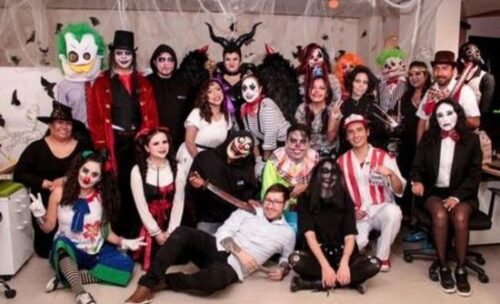 How did you land this in-company English teaching job?
It was through a friend. I didn't even know the company existed in our country, to be honest. My friend sent my resume to them but they were looking for something else though – they were looking for a tester. But they saw my resume and told me that their English teacher was about to retire, so they offered me the position. It took around three months to get through the interviews. They also asked me to give a sample class to them, and it was with the managers. I was nervous, but I used what I learned from my Bridge courses. I wrote my lesson plan using the templates I got from the course, and they loved it. They also loved the way I organized the class and the interaction, so they asked me to be a part of the company.
Can you tell us more about your teaching work?
My students are of all ages, but they're usually in their 20s to their 50s. I teach every team, from developers to quality analysts to the HR department.
I typically separate them into groups according to their level (from A1 to C2); although, many of the students are at an intermediate level. Even if they can already communicate, I try to help them become more natural when they speak, and I try to avoid translating. I also try to teach them word formation, sentence structures, and how to give presentations.
I also try to think outside the box. Recently, I wrote a project for an essay contest at the company, which was open even to those who are not part of the English program. The idea is to receive the essays from the participants, and then we will make some corrections and help participants improve the way they write. Then, a jury will pick the winners.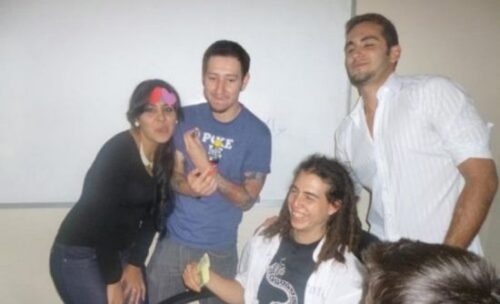 Which types of materials do you like using for your English lessons?
If it's a conversation class, sometimes I just have them improvise and design their own questions.
I like to do Brain Gym exercises to help them focus on English.
I always have a topic for conversation, and I show them some vocabulary related to that.
I love to use videos. For example, the last class that I taught yesterday was about why we say "okay." So, for that class, I started with a guessing game. After that, I told them I had a reason for doing this activity, and then I asked them, "What is the origin of the word 'okay?'" After that, I showed them a video and answered some questions based on it.
For writing, I try to teach them things like subject juggling, how to avoid repetition, and how to avoid using intensifiers by using extreme adjectives.
When I'm at the office, we do more hands-on and interactive activities like Scrabble and puzzles.
I also use my whiteboard (both in-person and virtually).
Where do you get your class activity ideas from?
I always felt that my teachers failed me when I was growing up because they didn't understand the way I learned. They were doing the same things that they learned from their teachers and the teachers before them. In Bolivia, it seems that we are behind in everything, especially in education. However, there is a new generation of teachers like me and we're trying to do something new. I just try to be as dynamic as possible and find ideas everywhere.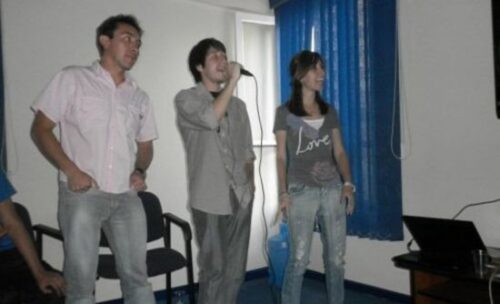 Can you share a memorable or perhaps a funny moment that you've had as an English teacher?
I can think of so many, but I remember when we were doing karaoke once. One of my coworkers loved rap, and I agreed as long as we chose something good. We chose Rhettt & Link, who are American YouTubers who have a rap song called "Yo Mama Battle (of Compliments)." We chose that and everyone enjoyed it! We were doing something that my friend loved, which was rapping, but we were also doing something that everyone could laugh at and enjoy. I actually won the rap battle!
What do you do when you're not teaching?
I'm so passionate about teaching that even when I'm not teaching English, I'm teaching cooking lessons! I also have a pizza pop-up every month. Once a month, I try to go to a different place, like a friend's café or a friend's tattoo shop, where we do these pop-up events with pizza.
When I'm not doing that, I'm playing with my band. I also ride my motorcycle and read as much as I can if I have some time.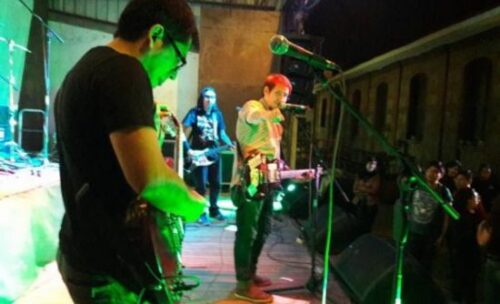 Firstly, I picked Bridge because it seemed very official. I started to dig a little deeper into Bridge and I found that they have alumni from all over the world, and I just wanted to be a part of that! I also took the 120-Hour Master Certificate course because I wanted to improve the way I was teaching because I needed something more structured.
I took the Micro-credential course in Teaching TOEFL Test Prep because I teach it and I was looking for new ideas. Bridge always has these cool lesson plans, templates, and activities, so that's also one of the reasons why I signed up for this course.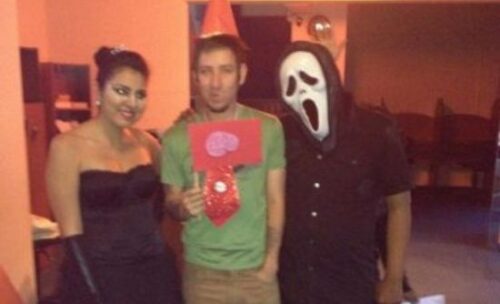 What were your biggest takeaways from these courses?
The 120-Hour Master Certificate course was great, and it gave me an idea of what I was doing and what I wanted to do. I learned a lot from experienced teachers, but the materials from Bridge courses are amazing. I also found lesson planning and activities I could use for my classes, and I learned about the cultural aspect of English and many other things that I wasn't familiar with.
I also loved the way the Micro-credential course in Teaching TOEFL Prep talked about how you need to approach the level that you need for the test. Because students are always overconfident, and sometimes they underestimate the time that it's going to take to prepare for a test like that, and no one talks about that. But this course tells you that you need to be honest with your students and let them understand that preparing for this is not an easy task and that they need to be realistic with their expectations.
What's next for you?
I'm always looking for more. I want to be more prepared because I want to be my best version for my students, so I'm always looking for new ways and new ideas for teaching English. So, my next step would be getting other official things, maybe another CELTA certificate or DELTA at Cambridge. I've also been taking the Cambridge TKT (Teaching Knowledge Test).
Also, I always go back to Bridge's website because I'm always looking at what's new and what else I can learn. Actually, the next courses I want to take are the Specialized Certification course in Teaching Business English and another Micro-credential.
Do you have any tips for teachers who want to teach English to business professionals?
Always learn about your audience. Learn how they like to learn and the styles they like because everyone is different. I try to listen to them and pay attention to their interests so that I can include that information in my classes. For example, I was teaching a manager from a communications company here. He loved the outdoors, so I tried to include information about that from time to time in my classes to keep him engaged. It actually helped him be more vocal about the things that he loved and improved his communication skills!
So, I think the best advice I can give is to learn as much as you can but also try to accommodate your students and pick up interests from everywhere. Everyone is different, and you should be able to include everyone.