Introducing the Teacherpreneur Academy: Empowering Educators to Launch an Independent Teaching Career
By Savannah Potter
September 1, 2023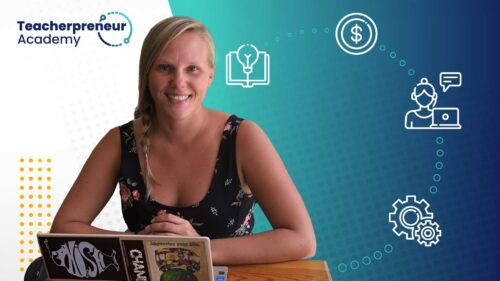 A new kind of entrepreneur has arrived and is changing the landscape of online English language teaching. The teacherpreneur is an independent educator, driven business owner and lifelong student. These diverse ESL instructors are sometimes digital nomads, teaching English online from around the globe, and other times they are online English teachers working from home offices. Many have branched out to run fully operational businesses, hiring other teachers who support their vision and goals.
To meet the many and varied needs of today's teacherpreneurs, Bridge has launched an extensive new career pathway program, Teacherpreneur Academy. The first of its kind, the Bridge Teacherpreneur Academy will provide comprehensive knowledge, resources and support for teachers to launch their own independent teaching businesses.
This program is for teachers at any stage who want to go independent.
Teacherpreneur Academy Instructor and Coach Rachel Story is a successful teacherpreneur with an online independent teaching business. With more than a decade of teaching experience, she runs her online business while traveling the world. Leveraging this experience, she wrote the curriculum for the Academy's Specialized Certification in Succeeding as an English Teacherpreneur.
"All the skills and lessons I've learned that led me to success are what helped me draft the content for the curriculum," Story said. "This program is for teachers at any stage who want to go independent."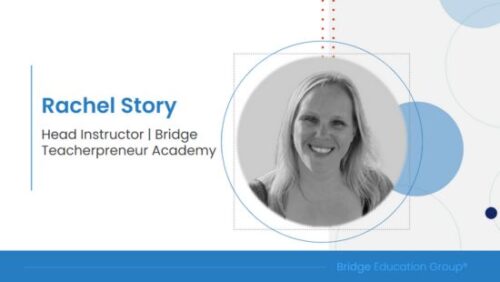 Why become an independent teacher?
In addition to the personal benefits such as flexibility, freedom and more that come with an independent teaching career, the English language market is ripe for entrepreneurial growth. There are 142 countries that include English as mandatory learning in their national curriculum and many learners outside those markets are learning English for work, pleasure, academics, and travel. The COVID-19 pandemic also drove fast-track innovations in EdTech, creating an online learning market with a forecasted worth of $41.81 billion by 2029. While private and public sector organizations are certainly ramping up efforts to earn their share of that market, many online educators see that potential as well.
The growing market of English language learners isn't the only influencer of growing teacherpreneurship. The wealth of new digital teaching and learning technologies has also made all aspects of both teaching online and running a business accessible to the average person. You no longer need the technical know-how of a programmer or web designer to have a learning platform, handle e-commerce applications, or market your products and services. Accessible and affordable options that are user-friendly and inclusive are now at your fingertips.
That said, making the transition from teacher to entrepreneur still requires a great deal of knowledge and resources beyond the scope of the average teacher. Few have experience with starting and running a business. There are many business courses that could be taken in schools or online, but few of these courses are dedicated to the niche focus of building an online teaching business, which adds new layers of complexity.
Even so, coursework can only teach so much. To launch and run a successful online teaching business, one must not only understand essential business operations but also identify potential students, a lucrative teaching niche, a curriculum, a teaching platform, marketing strategies and so much more.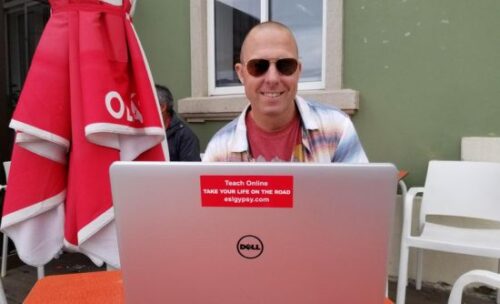 Read more about post-COVID online language market growth and projections.
Teacherpreneur Academy: Where teaching meets entrepreneurship
Not all business models look the same, and Bridge understands that. While one teacher may dream of a small private tutoring business, teaching adult professionals English, another teacher may be planning to expand a small business tutoring teens in the Asia-Pacific region, dreaming of hiring multiple teachers to form an online language school that caters to English proficiency test preparation.
The course provides a high-level overview of the many possibilities while also providing practical information about creating and operating a successful business.
The Teacherpreneur Academy is a personalized pathway to online independent teaching that includes certificated coursework, expert-led workshops, a library of resources and community and networking events. Most importantly, Academy members have access to experienced and new teacherpreneurs.
"There are multiple ways to structure an online English teaching business," Story said. "The course provides a high-level overview of the many possibilities while also providing practical information about creating and operating a successful business."
Other aspects of the Teacherpreneur Academy provide the additional resources and support necessary to navigate the detailed, practical aspects of building, maintaining, and even expanding each individual's personalized plan for their independent teaching business.
At the heart of it, the Teacherpreneur Academy provides a personalized blueprint for ESL teachers who have been dreaming of launching their own private teaching business, whether that be from home or traveling the world as a digital nomad. This program provides access to a strong community of experienced professionals who support you each step of the way as you prepare to launch your own online teaching business.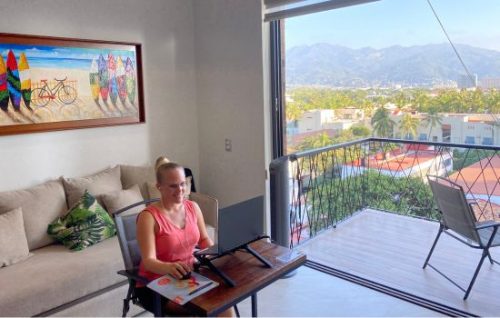 Learn more about options for teaching English as a freelancer.
Teacherpreneur Academy's key features and benefits
There are two key requirements for a successful business operation of any size: vision and resources. Bridge Teacherpreneur Academy was created with input from industry professionals, lifelong educators and teacherpreneurs from around the world. Their contributions led to several distinct features that set the Academy apart from other professional development.
Some of the most challenging aspects of transitioning to a teacherpreneur are adopting an entrepreneurial mindset and laying the foundations of a successful business.
While the Teacherpreneur Academy includes certificated training dedicated to developing and running an online independent teaching or tutoring business, the coursework is only one piece of the puzzle. Academy members will have access to an exclusive platform with the resources and expert support needed to launch their business. Whether you're an experienced teacher – online or in-person – or just starting your teaching career, the personalized pathway program is designed to enable teachers to seamlessly transition into influential educational entrepreneurs.
"Some of the most challenging aspects of transitioning to a teacherpreneur are adopting an entrepreneurial mindset and laying the foundations of a successful business," Story said. The Academy coursework, resources, webinars, and networking events thoroughly address both of these aspects of transitioning to an independent teaching model, as well as details such as sales and marketing.
Let's look at the key features.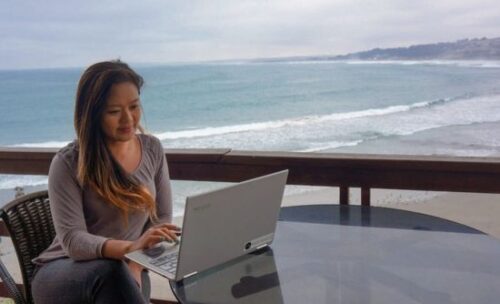 Read about the shift from teaching abroad to teaching as a digital nomad, as more teachers launch online careers to teach and travel.
60-Hour Specialized Certificate in Succeeding as an English Teacherpreneur
This online, self-paced course teaches the business skills needed to chart your own path as an independent English teacher. While freelance teaching with companies and online ELT marketplaces provides a great online teaching experience, many teachers dream of launching their own independent businesses and marketing their own innovative English courses and products. This course will provide the business, marketing and ELT industry know-how needed to start your independent teaching career.
Course modules include:
Module 1: Developing an entrepreneurial mindset and identifying your niche
Module 2: Stepping stones to developing an online teaching business
Module 3: Managing your business operations
Module 4: Marketing your business
Module 5: Problem-solving, pivoting, and scaling your business
"The curriculum is full of mini quizzes, reflective journals, discussion boards and activities to help learners think about how to apply what they learn to real-life situations," Story said. "There are different formats such as videos, infographics and text to support different learning methods."
These tasks help the learners make progress on their final assignment, which is the Preliminary Business Outline, as they move through the course.
As Head of Instruction, Story will also provide tutoring support for the course. "If learners ever have any questions or require extra support, they can send me a private message from within the course," she said.
Some of the most useful features of the course, Story said, are the Preliminary Business Outline Mapping Tasks. "These tasks help the learners make progress on their final assignment, which is the Preliminary Business Outline, as they move through the course," she explained. "They also reinforce the lessons in each module and help the learners consider how to best apply them to the online English teaching business they are building."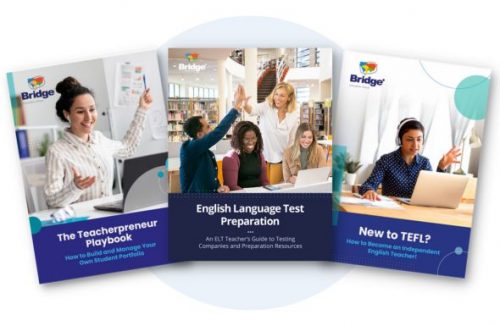 Library of eBooks, infographics, templates, resources, and guides
The Teacherpreneur Academy platform will feature a growing library of curated resources for the independent online English teacher. You'll have access to eBooks, infographics, templates, guides, and more, devoted to a range of helpful topics. Some examples of these resources include:
The Teacherpreneur Playbook: How to Build and Manage Your Own Student Portfolio eBook
New to TEFL? How to Become an Independent English Teacher eBook
The English Language Teacher's Guide to Lesson Planning Resources eBook
Finding Students – an at-a-glance infographic
Options for Teaching English Online as an Independent English Teacher infographic
Coupons and discounts for continued training
And much more!
Academy members can access the library of resource materials to download or save.
Monthly community and networking events to meet other teacherpreneurs
Just because you're independent doesn't mean you have to be alone! Teacherpreneur Academy members will participate in networking sessions and live Q&A events, fostering a global network of independent teachers united by their passion for education. The monthly networking sessions and community Q&A will:
be moderated by the Instructor and Coach of the Teacherpreneur Academy
connect you with other independent ELT professionals around the world
create opportunities to crowdsource ideas and best practices
Attendees will also have opportunities to ask the Teacherpreneur Academy Instructor and Coach Rachel Story questions, and the sessions will include breakout networking circles dedicated to new independent teachers, English for Specific Purposes groups and experienced teacherpreneurs.
Teacherpreneur expert-led monthly online learning workshops
Academy members will have access to monthly online learning workshops, hosted by the Story, with industry-expert guest speakers. Attendees will dive deeper into crucial topics and themes that go beyond the Specialized Certificate curriculum. Through interactive discussions and expert guidance, participants will gain valuable insights, refine their strategies, and connect with fellow educators, all while honing the essential skills for a thriving independent teaching career.
Industry experts from top companies such as Pearson, Koala Go, Fluentize, TutorBird, ClassIn, and Cambly will participate in the Academy's webinars, sharing industry insights and advice for independent teachers. Other panelists will include Carla Martinez and Eliza Ferrie, both Bridge instructors and English teacherpreneurs and Academy Instructor and Coach Rachel Story.
New to teaching English online? Learn about Bridge's 120-hour Teaching English Online Certification, which includes the 60-hour Foundations in Teaching English Online and the 60-hour Advanced Methods in Teaching English Online.
Access to support and community
Those enrolled at the Teacherpreneur Academy are provided with the support they require to succeed. We know it takes a village and finding your community through Teacherpreneur Academy will provide you with the launchpad you need to build your new career and continue growing your community.
Through workshops and networking events, Academy members will have a safe place to crowdsource ideas, brainstorm solutions, and ask questions. The Specialized Certification course provides access to a designated tutor, available for expert guidance and course questions as well. And monthly webinars provide access to interactive discussions and expert guidance from experts in ELT.
Even after completing the academy, graduates remain part of the Bridge community, with access to ongoing support. Course tutors are also active in online community spaces. Strong support networks are integral to succeeding as a teacherpreneur, and Bridge provides numerous opportunities to stay engaged with peers from around the world. You'll have your village!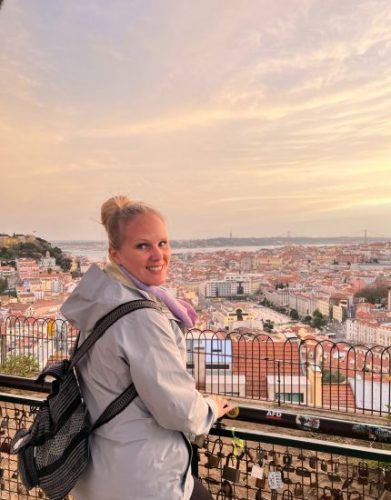 Ready to take the leap?
Bridge's mission is to empower the global community of English language teachers with the knowledge, tools, resources, and community they need to pursue their ELT career goals. If you are dreaming of building your own independent teaching business, the Academy is the pathway to reaching your career goals.
By the end of the program, teachers will have created their Preliminary Business Outline, a blueprint for their business, have made the transition to an entrepreneurial mindset, created a robust portfolio of business content, set up their business backend, developed a marketing plan, and have the tools to scale, pivot, and create their ideal lifestyle as an English teacherpreneur, Story said.
Signing up for the 12-month Teacherpreneur Academy provides access to:
the self-paced 60-hour Specialized Certificate in Succeeding as an English Teacherpreneur
all live events, including monthly community networking sessions and live workshops
a growing library of resources curated and designed specifically for independent English teacherpreneurs
The time is ripe for launching an independent online teaching business. With the right tools, support, and knowledge, you can make your entrepreneurial career goals a reality.