8 Tips for Teaching English for Test Preparation
By Krzl Light Nuñes
April 8, 2022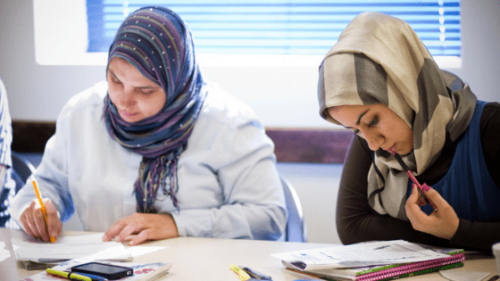 With the high demand and increase in earning potential, it's no surprise that preparing students for the IELTS, TOEFL, and other English proficiency tests is a popular niche among ESL teachers these days. Nevertheless, teaching this specialization requires a special skill set and solid strategies. If you're looking to help your students pass these exams with flying colors, here are some tips for you for teaching English for test preparation.
Tip #1: Assess your students beforehand
"How ready is the student for the test?" This is one of the initial questions you have to answer before jumping into your English proficiency test prep course right away. In many cases, a learner comes to you with little or no idea how difficult an IELTS or a TOEFL test is and whether their English skills are good enough to ace it. Therefore, it is up to you to determine their English level, along with their strengths and weaknesses.
You can evaluate these by:
Watch a BridgeUniverse Expert Series webinar on how to conduct a needs assessment with English students.
Tip #2: Focus on your students' weakest points
After you've found out what the student needs to work on, you can create your lesson plans and materials for them with a greater emphasis on the skills that have to be strengthened. For instance, if your student is struggling with his listening abilities or with comprehending difficult vocabulary words, you may have to think of techniques to help him improve in these aspects and dedicate more time to listening and reading tasks.
There may also be cases where learners might need to improve their overall English level first so they can have a better chance of passing the test. If this is the case, the best next step would be starting out with general English lessons before getting into the real test preparation.
Take a Micro-credential course in Materials Developing for the EFL Classroom for ideas on creating relevant and engaging lessons.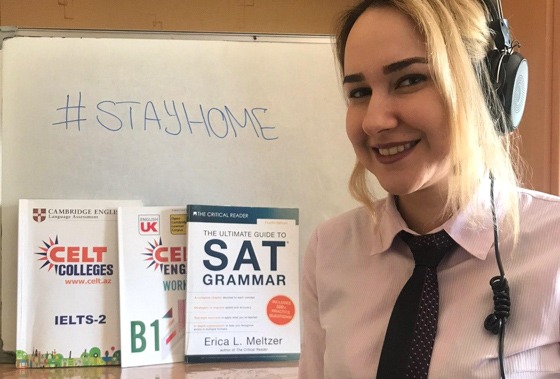 Tip #3: Familiarize students with the test and the scoring criteria
Manage learners' expectations right from the start by letting them know what's in store for them and how they will be assessed. Each English proficiency test has its own unique set of task types, so students should get a feel for the different challenges they'll have to be ready for. These can include answering vocabulary questions, summarizing lectures, or describing graphs in writing.
In addition, many test takers have already set or have been advised of the test scores they're required to obtain, although they may be clueless about the grading system and rubrics for the speaking and writing tasks. Make sure that you go over these so that students can easily determine or estimate whether they can meet their target scores.
As a rule of thumb, English proficiency test takers should be familiar with:
The test structure
The time limit for each section
The scoring scale and system
Exam dates and the registration process
When and how the test results are viewed or delivered
Also, don't forget to check whether any recent updates or changes have been made to the test.
Interested in learning more about changes in English language proficieny exams? Check out this article, and watch a recent BridgeUniverse webinar that dives in deep on the topic. Here's a preview:
Tip #4: Create a study plan
When it comes to how to prepare students for English proficiency tests, keep in mind that these exams typically have four parts: reading, listening, speaking, and writing. So, how can you prepare for all of these in a span of weeks or months?
The secret lies in how you organize your test prep lessons and divide your time in order to cover all of the four skills above. For instance, you can prepare for the reading part for a certain number of days or weeks, then move on to practicing another section of the test. Depending on the amount of time that you have, set a schedule and list the activities that you should complete each day.
Tip #5: Take a course on strategies for teaching English proficiency test prep
Whether you've just dipped your toes into teaching English for test preparation or you've been helping test takers for some time now, you can always benefit from taking courses that will help you build or develop skills for teaching English proficiency tests.
For instance, Bridge offers short Micro-credential courses in Teaching IELTS Exam Prep, Teaching PTE Test Prep, and Teaching TOEFL Test Prep that will help you lead students needing to take these tests to success. Aside from acquainting you with the format of these exams, the courses also provide test-taking strategies and ways to plan your prep course.
Oluyemisi Adebola Oladejo, a freelance IELTS trainer from Nigeria, took the Micro-credential course in Teaching English IELTS Prep in order to master this subject as an English teacher. "I have gained a mastery of IELTS prep, and I have been able to help candidates ace the IELTS," she shared.
If you're new to teaching, you'll want to get initial training and qualification with a TEFL certificate. You can explore our online TEFL courses to get started!
Tip #6: Assign homework to your students
While you're putting all the effort into helping your learners get a stellar score on their IELTS or TOEFL test, remember that training for proficiency tests doesn't only happen in the classroom.
If you only have the test prep classes a few days a week, you can choose to give students the most time-consuming tasks as homework. For instance, you can let them complete the writing section after class hours and have them upload their answers to a shared online document so you can check and grade their work afterward.
Additionally, you can also give assignments that will help boost their overall English skills. For instance, you can:
Have them read articles from websites like National Geographic, Science News, or Mental Floss in order to learn new vocabulary that may be used in the test.
Have them watch talks, speeches, or short educational videos on YouTube for listening practice.
Have them listen to various podcasts.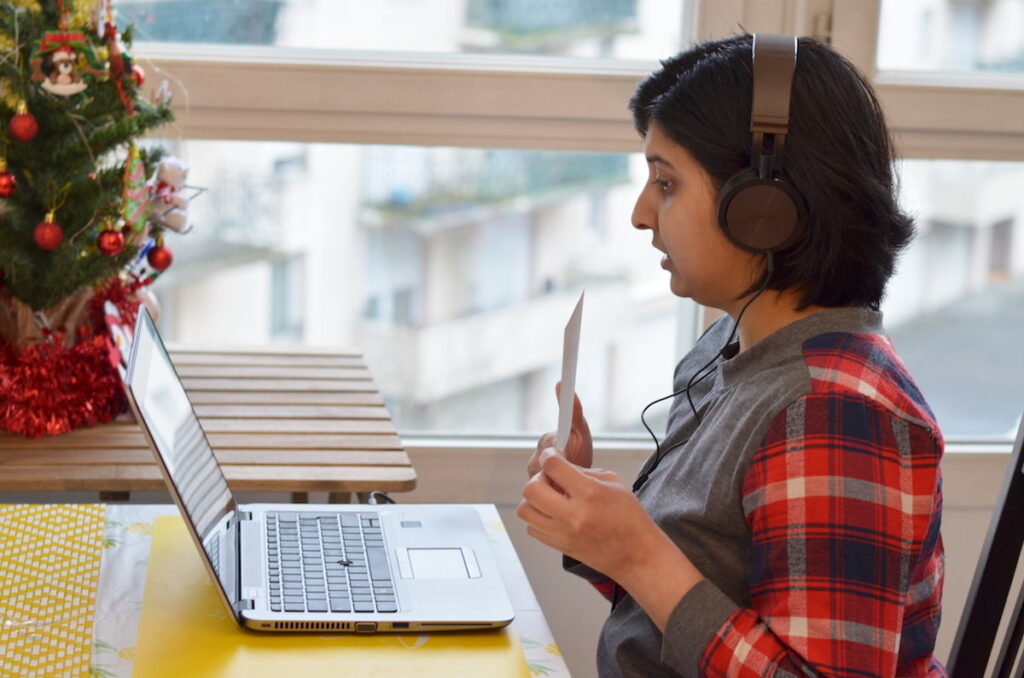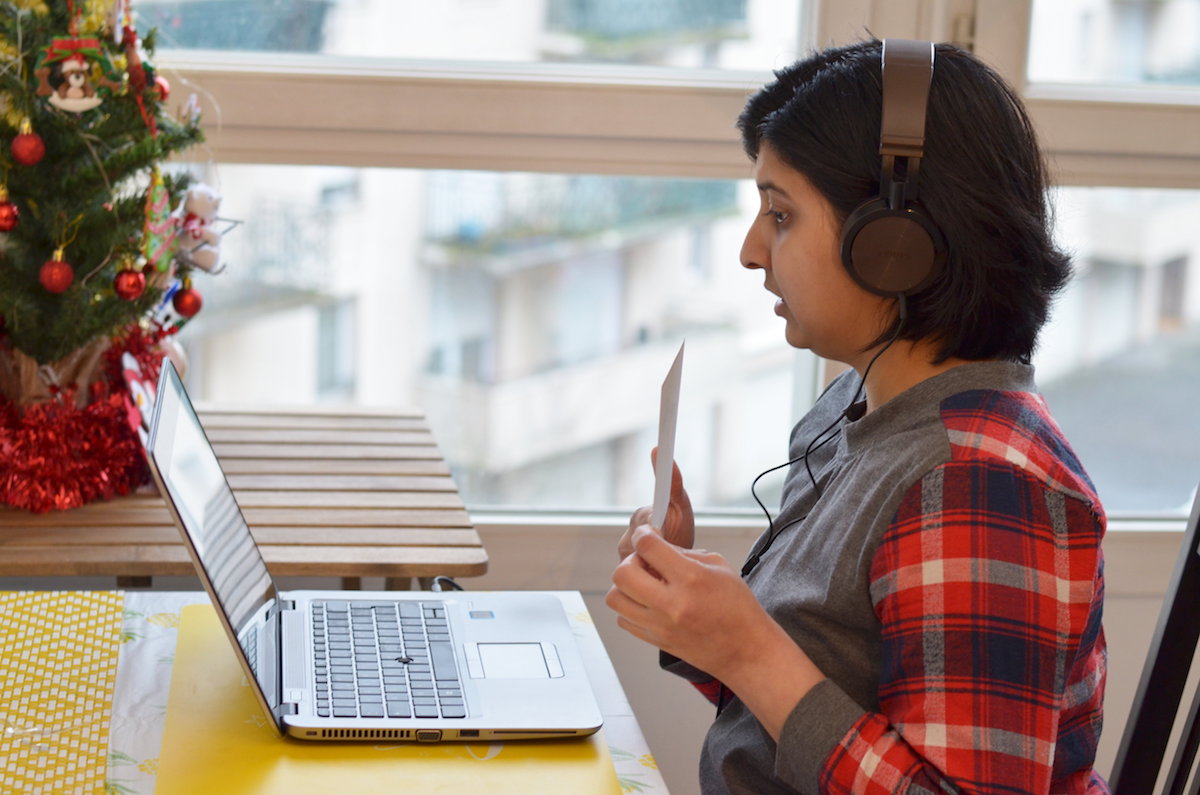 Tip #7: Address testing time limits
One of the biggest challenges of taking English proficiency tests is completing every section within a time limit. You definitely wouldn't want them to get shocked when they find out that they can only speak for 45 seconds!
While time constraints always form part of English proficiency tests, there are various ways that you can train students to give their best answers under pressure:
Let your students know the time limit for each task.
Always time their tasks.
Get them used to using a timer while completing tasks.
Provide strategies to answer difficult types of questions.
For speaking and writing tasks, give tips or suggest answer structures that will help them maximize the limited time they have.
Learn about how English language proficiency exams are moving to an online format.
Tip #8: Conduct plenty of practice tests
Finally, make it a point to administer practice tests after you've prepared for each section so you can gauge their readiness for what's to come. You can find practice tests in English test prep books, for example, or from online resources.
Also, before your test prep course ends, reserve a day or two for conducting a mock test in its entirety. Check their answers and, for the speaking and writing parts, use the official rubrics to see how they've fared.
While teaching English for test preparation is a highly rewarding TEFL/TESOL niche, it requires a lot of organization, patience, and knowledge of test-taking techniques. By following these tips for how to teach ESL exam prep, you'll certainly be able to help your students achieve their goals and desired test scores. And when they do, their achievement will also be yours.