Meet Teachers From Our Global TEFL Community!
By Camille Turner
January 27, 2020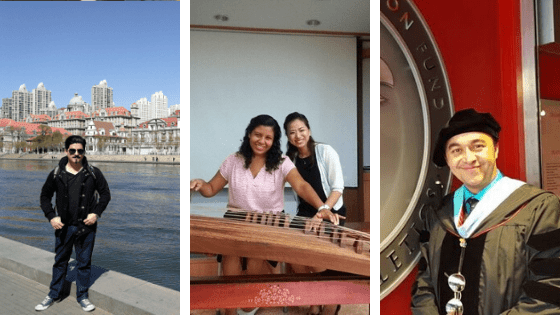 With over 30 years of experience in international education, Bridge supports English teachers from all backgrounds worldwide, including teachers who get certified at home and go abroad and those who teach in their home countries. With 1.5 billion English-language learners worldwide (according to the British Council), and English used as the lingua franca, or common language, in a majority of countries, the field of TEFL/TESOL is truly an international one, with room for both native and non-native English speaking teachers. Bridge alumni actively contribute to this global TEFL community, and below you'll meet some of Bridge's diverse graduates teaching around the world!

Juliana, from Brazil, teaches ESL to young learners in Sao Paulo
Juliana has been teaching English in her home country, Brazil, for the last 15 years! Though she was already an experienced teacher, she recently completed the 60-Hour Bridge TEFL Educator Course to further her professional development, freshen her classroom skills, and improve her teaching.
Actually, after my graduation from college, I had no idea what I wanted to do. First, I love literature and I thought about getting a Master's degree in English Literature to work with research and at colleges. However, two months after I graduated from college, I had an opportunity for an interview in this school—I went and got the job. I could not believe it. I always loved learning about the English language, and then I was teaching it! I was so lucky as it is the same school that I still teach at!
I used to teach kids between the ages of 2-10. Now, I teach only the very young learners (ages 2-6). I love teaching them! I even have an Instagram account (@englishteacherju) where I share activities and other things about teaching English to young learners!
I have been able to grow as a teacher there, and I am so grateful for the school to have given this opportunity to someone who had no work experience at all! They believed in me, and I am so grateful for that.
Read more about Juliana's experience teaching young learners in Sao Paulo.

Renzo, from Chile, teaches English in China
Renzo began teaching English as part of the global TEFL community in 2012 and earned the 40-Hour Bridge TEFL Basic Certificate to continue his career development. He has experience teaching in a variety of settings, including elementary schools, language institutes, and universities. He recently taught ESL to young learners in China before returning to teach in his home city, Santiago, Chile.
I taught at Sesame Street English, which is a famous language center in Asia. During my one year there, I taught students of different ages and language skills. Our main responsibility was to create engaging and meaningful classes for students. This was challenging on a cultural level as we tried to converge Chinese and Western values in order to provide students with a holistic window to the world.
Working at Sesame Street English and particularly teaching kids of different ages was a big challenge for me at the beginning. Prior to doing this, I had been teaching university students and adults; this meant that I needed to change the way I saw my students and try to put myself in their shoes. I learned English by myself, mainly by playing video games and watching shows. I want my students to have the same experience—playing is learning. I have grown fond of making games for my students using different software tools, as well as finding engaging videos for them to develop the curiosity towards learning. My classes are never short of Jenga blocks, hula hoops, board games, and sticky balls.
The best piece of advice I can give to someone who wants to teach English is to challenge themselves. To find the treasures and wonders of life outside of their comfort zones. Wherever that may be, stop thinking about it and take the leap of faith.
Read more about Renzo's experience teaching young learners in China.

Feruz, from Uzbekistan, teaches in his home country (both in the classroom and online)
Feruz was already highly qualified with two bachelor's degrees, a Master's in English Linguistics, and a Ph.D. in Education when he decided to take the BridgeTEFL Basic Certificate course to add to his certifications. Feruz teaches English to adult students at Bukhara State University in Uzbekistan and to young learners online. In addition to teaching, he writes academic articles and textbooks. He even speaks seven languages!
The reason I got TEFL certified is that I teach English online and on-campus and need it as one of the requirements for my job and for my professional development. I think it's beneficial to be certified because each and every certificate shows how well you have mastered a particular course. Professional development is what each English instructor must strive for, especially to stay updated in his or her field.
I love both of my jobs because each of them is challenging and requires lots of homework and concentration. I like offline teaching because as Bill Gates once mentioned, "There is something magic that happens when a teacher communicates face to face with the student." I always remember these words.
I've learned that paying attention to speaking rather than grammar or reading will increase your students' chances to learn the language better. Students feel bored when you ask them to read out loud or teach grammar. It's much better to just talk in English in class and learn the grammar along the way.
If I weren't a teacher, I'd be a doctor. I like what they do and how they treat patients, especially those doctors who perform various risky surgeries, BUT, teaching is my CREDO and l love it. I would probably be a good doctor, but I am one of the best EFL/ESL and ESP teachers!
Find out more about Feruz's interesting background and teaching experiences.

Gedisa, from Belize/the U.S., teaches ESL in the classroom and online in Korea
Born in Belize and raised in California, Gedisa has been teaching ESL in South Korea for the past five years. During her time there, she took the BridgeTEFL 120-Hour Master Certificate to make herself more marketable to employers and to further develop her teaching skills. She teaches at both an academy and online.
When it was time to choose a major, I studied Environmental Science and Archaeology. Though I loved these areas of interest, my first job after graduating from university was as a high school science teacher. This was not my first experience teaching. I had worked as a tutor before and substituted elementary school classes. However, it was my first time having my own class to plan, direct, and monitor the results. It was there I first discovered the satisfaction that a teacher feels when her students learn new things. The light of discovery in their eyes is what inspires me to continue teaching 8 years later.
After 2 years of being a high school teacher, I wanted to experience life abroad and found that using my own skills and experience I could get a job in another country.
I had already been teaching for about 3 years in South Korea before I decided to enroll in the BridgeTEFL course. Years of being in the field had taught me skills just through experience. When I took the BridgeTEFL course these skills were reinforced and the reasoning behind them explained.
Korea is an amazing country. Having lived here for 5 years, it's home. There are many things to love about it, the changing seasons, the kindness of the people, and the lively atmosphere all around. It is convenient to live here and the average teachers' salary is more than adequate to meet the needs of a single person. When you take chances, you may be richly rewarded.
Read more about Gedisa's life teaching English in South Korea.
Bridge TEFL graduates are a diverse group of talented individuals from all over the world. Together, they bring exciting new ideas and invaluable contributions to the global TEFL community. Consider joining the impressive group of Bridge TEFL alumni actively pursuing their teaching dreams around the globe.