Standardized testing such as the International English Language Testing System (IELTS) can be intimidating for any student. However, by creating a dynamic learning environment and leveraging effective and fun IELTS teaching resources, you can help your students overcome their learning barriers and ace the IELTS exam. Whether you're teaching IELTS exam prep in person or online, let these IELTS teaching materials and activities take your course to the next level!
Learn about how English language proficiency tests have moved online, offering accessibility but also posing security challenges.
What should IELTS lesson plans include?
In order to fully prepare students for the IELTS exam, it's important to incorporate the four major focus areas of the exam into lesson plans. The exam specifically addresses listening, speaking, reading, and writing. Each of these focal points makes up the exam content for both the academic and general test types.
Lessons focused on the listening portion of the exam should include a variety of audio exercises to help students discern tone and sentence structure. Teachers can use audio and video clips, like those from Barron's online IELTS resource page, to expose students to the cadence and rhythm of native speakers. Games like "Telephone" are simple and fun but clearly demonstrate how small errors in speech can change a phrase's entire meaning.
Speaking lessons require content that addresses correct pronunciation, offers a wide range of vocabulary, and helps students develop linguistic fluency. Having English-only days will help students gain confidence in their English-speaking skills and provide on-the-fly teaching opportunities.
Reading and writing lessons are a must to adequately prepare your students for exam day. Grammar, spelling, coherency, and comprehension are the goals for each of these lessons. The IELTS exam requires different skills for the academic versus general test in regards to reading and writing, so be sure to brush up on those requirements based on the test type!
Pro Tip: Just because you're teaching English test prep doesn't mean your lessons have to be dry and boring! Try incorporating universal concepts and fun memory games, and include students in the content choices as often as possible. Consider implementing task-based learning activities to keep students actively engaged. Pop culture references are also a great way to make lessons relatable through real-world examples.
Need some last-minute inspiration? Check out these flexible ESL lesson plans that can be adapted for any class!
What are some good IELTS teaching materials and resources?
"Reflection. It can be a challenge to sustain and sometimes even initiate. Ultimately though, it's a necessary component of English language teaching and can sometimes even be a catalyst for meaningful change in one's professional life."

Heather Johnston, "Reflecting at Every Phase in ELT," Sept 5, 2022, IELTS Blog for Teachers
The official IELTS Blog for Teachers is a great place to begin collating resources. The blog posts contain up-to-date information on related events, published resources, and advice for IELTS teachers, and the content can be filtered into three categories: Inspiration, IELTS Preparation, and ESL Instruction. Each category provides helpful articles full of links to internal and external resources, making this blog an excellent starting point for teachers looking for IELTS teaching materials.
Practice tests will expose students to the format, language, and critical thinking skills needed to score well on the real deal. While there are scores of free tests available online, the recommended place to start is with the IOT library. This site provides free tests for every category of both the general and academic versions of the IELTS exam. These tests are great to assign as homework and then review together in class to discuss any difficult areas.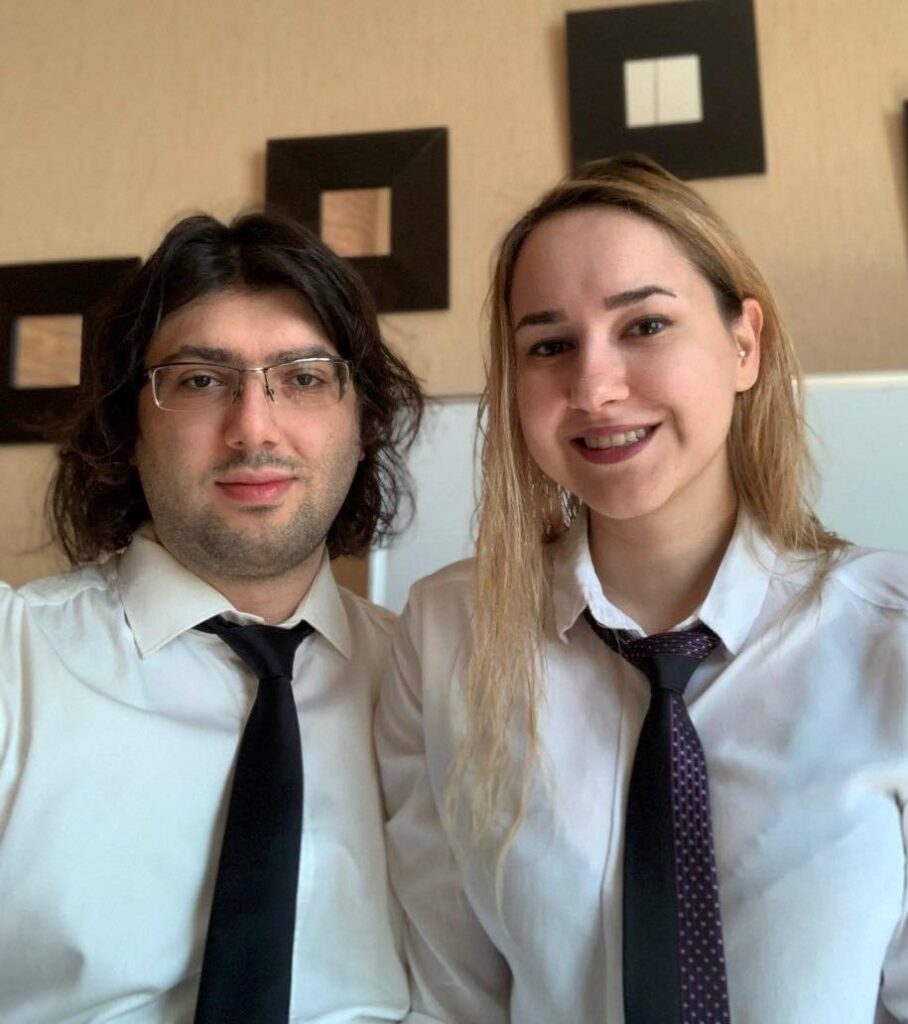 What does the course cover?
This self-paced, 20-hour Micro-credential course is a great way to break into the test prep teaching niche. The course dives into a deeper understanding of the IELTS exam, giving instructors an in-depth view of the structure and requirements for each component. You'll then master activities, teaching techniques, and test-taking strategies to help your students prepare for exam day.
Taking this course will help you stand out when applying to jobs teaching IELTS exam prep and will also allow you to attract more students (and charge more!) if you're a private IELTS prep tutor. You can start the course on the day of enrollment – no need to wait for a cohort or class start day! Additionally, support and assignment grading are provided by helpful, trained ESL instructors.
How is the course structured?
The Micro-credential course in IELTS Exam Prep is broken into three modules: Overview of the IELTS Exam, Preparing Students for the IELTS, and Planning Your IELTS Course. The course includes interactive discussion board posts, as well as a graded quiz and written assignment, and downloadable resources are included throughout each module. You have three months from the date of enrollment to complete the course!
What if I'm already teaching IELTS exam prep? Will the Micro-credential course benefit me?
The simple answer is: Absolutely! Aside from a credential to add to your resume or CV, the course includes a suite of additional resources for finding TEFL/TESOL jobs and furthering your career. Teachers can also stay connected with Bridge and be the first to hear about upcoming events and opportunities. Since Bridge is accredited by the Accrediting Council for Continuing Education and Training (ACCET), this course can be taken for Continuing Education Units (CEUs) as well!
Having the support of other IELTS prep teachers – whether locally or worldwide – creates a necessary feeling of community where questions, frustrations, and advice can be discussed freely. These are some of the many reasons why it is important to build your own community of practice and surround yourself with like-minded peers. Communities of practice are a great way to stay apprised of activities in the industry and can be a means of sharing ideas for teaching IELTS exam prep and other subjects across teaching platforms.
How do I start building my community of practice?
There are many ways to find teachers to connect with, either in person or online. Discussion forums allow for ongoing conversations on industry subject matter. Live Q&A sessions or Happy Hour events connect people on a more personal level, encouraging conversation as well as collaboration. These relationships form a valuable foundation from which to grow your IELTS teaching career. After all, no teacher is an island!
Here are a few ways you can meet other IELTS exam prep instructors:
Join social media groups like the Bridge Teaching English Online group.
Attend Expert Series webinars, which cover topics such as English language proficiency testing and offer opportunities to network with industry leaders and other teachers.
Check out in-person or virtual conferences, summits, and other networking events.
If you work at a language school, company, or test prep center, try to organize a group of your peers to meet and discuss IELTS teaching activities and strategies on a regular basis.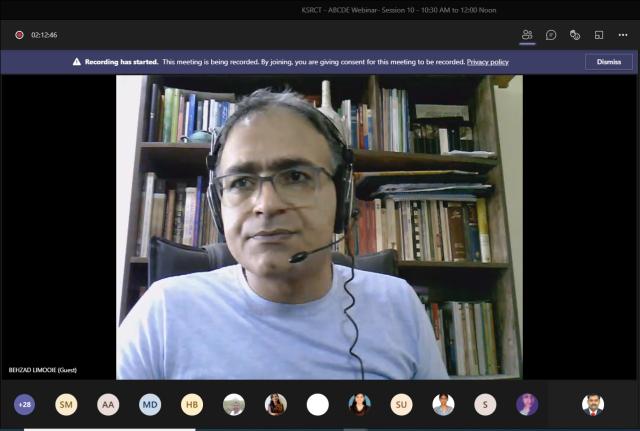 What are some IELTS lesson plan ideas and activities I can incorporate into my classroom?
Activity #1: Read a short story and highlight signposts/linking words.
Signposts are words like "additionally" and "however" that are used to reiterate what has already happened and what will happen next, guiding the listener through events. IELTS test-takers will need to listen to a lecture in the fourth section of the exam, so practicing identifying signposts/linking words in stories will help students follow a narrative from beginning to end. Teachers should read slowly, asking students to identify signposts and linking words as they occur, and follow up at the end of the story to discuss how signposting helps the listener follow along.
Activity #2: Practice timed speaking with mock interviews.
This is a highly applicable skill that extends beyond the completion of the IELTS exam. For the purpose of the test, however, mock interviews provide a way for students to practice clear and concise communication, diverse language, and professional tone. Mock interviews can also tie into the previous activity on signposting, as you can encourage students to use signposts such as "First, I will…" or "And now I'd like to talk about…" Be sure to time students' responses to questions so they can practice for the timed speaking activities in the IELTS exam.
Activity #3: Create a never-ending story.
If you're teaching a group IELTS exam prep class, you can use this fun oral activity as a way to help students practice listening, speaking, grammar, and signposting all at once. Each student will be able to participate in this activity by contributing to an ongoing story. The teacher will begin with a prompt phrase, such as "A long time ago, there lived a mighty king." The next student in line will add actions or descriptions before passing the story on to the next student. This activity is especially good for getting students adept at thinking on their feet while speaking, which they'll have to do in the speaking portion of the IELTS exam. You can even mimic the real test by setting a timer so that students must speak for several minutes before passing the story on to their peers.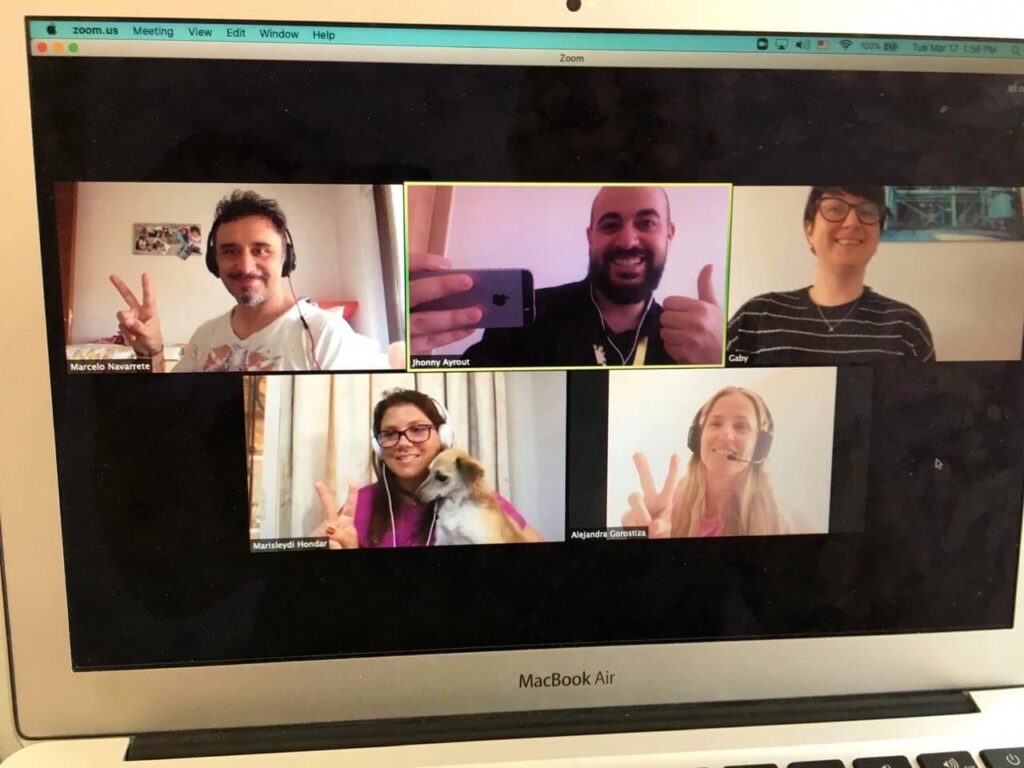 Activity #4: Engage your student(s) in a debate.
In the writing section of the IELTS exam, students are required to present their point of view, argument, or solution to a topic or problem. They are also asked, separately, to summarize information from a chart, table, graph, or other diagram. A fun way to have them practice both things is to assign them a topic and position (i.e., for or against an idea) for homework and ask that they research the topic and come to class ready to defend their stance with supporting facts, data, and charts. In class, they can debate the topic with you or with another student if in a group class. Not only will students get practice creating solid arguments and understanding tables and charts, but they'll also practice their written and speaking skills.
Activity #5: Play board and card games.
As mentioned earlier, IELTS exam prep doesn't have to be boring! Fun and simple games and activities are a great way to engage students in a lesson and break up otherwise dense content – and test prep can sometimes be just that! In the post-pandemic classroom, games can also be a great tool for reintegrating social skills and communication between students and teachers. Fan favorites like "Apples to Apples," "Charades," and "Scrabble" are a great way to get students out of the rut of IELTS worksheets and drills and expand their English lexicon. Teachers can create groups of three or four and then rotate games after a set amount of time.
With the right methodologies and tools, you can ensure that your students pass their exams with flying colors! Creating balanced lesson plans, focusing on the core requirements of the IELTS exam, and incorporating fun elements into lessons will have an immediate and positive impact on your classroom.