Empowering Portuguese-speaking students to communicate in English has always been the main goal of Bridge grad Marcos Pinheiro de Araujo, from Brazil. He began his own online English teaching school and has never looked back. He details how he has created the identity of his online ESL business, his strategies for marketing his own venture on social media, and his plans to expand the business to reach a wider student base.
Hi, Marcos! Can you share a bit about yourself?
My name is Marcos. I was born here in Brazil, where I currently live. I grew up in Atlanta, Georgia, and I've been teaching English for the last 16 years.
What inspired you to become an English teacher?
I've talked to a lot of people here in Brazil, and I think the difficulty is very big for Brazilians to learn English. I don't know if it's a cultural aspect, so I thought about that as a way to inspire myself to develop some kind of material or course to help Brazilians learn English.
What do you like about teaching in your home country?
First, the material that I use is tailored for Brazilians, so you have to be a Portuguese speaker to study with me. What I like about it is that you have the possibility to have a lot of students because, as I mentioned, they don't study a lot. I don't know if they don't like it or if they don't have the habit, but when you show them that you can help them, a lot of people start to get interested in learning English and you have a lot of possible students.
What's the advantage of being a Brazilian and knowing your students' first language?
I know the difficulties that Brazilians have to learn English, so I go straight to where they need to understand why something works like this or why some words are like that. Therefore, by knowing Portuguese and English, it becomes easier to help Brazilians to learn how to speak English.
How did you start your own English tutoring business?
I first worked for other institutes around Brazil, and I've been to many parts of Brazil. I saw the difficulties even with other famous franchises, and I know that they had some points that could be better. So, that's why I started to create my own way of teaching, and I thought this was a better way for people to learn faster. That's when I started my own company, Freedom Idiomas.
I named it "Freedom Idiomas" because I wanted to give Portuguese speakers the freedom to know how to speak English instead of just trying to memorize some of the sentences. If you come to a lot of Brazilians and ask their names, they already know how to answer automatically. It's not because they know what you said but because that sound is asking your name. So, I wanted to make sure that they know how to form a question and answer and use their own language instead of memorizing English.
I also created a physical book, as it's easier for my students to work with material developed for Portuguese speakers. It also comes in digital format because it's easier to send by email and because I have Brazilian students who live in the US, Canada, Ireland, and the Netherlands. So, shipping them a physical book takes longer than just sending an email with the digital material.
Nevertheless, they can choose to get the physical book or the digital one.
Master creating effective lesson plans with the Micro-credential course in Materials Development for the EFL Classroom.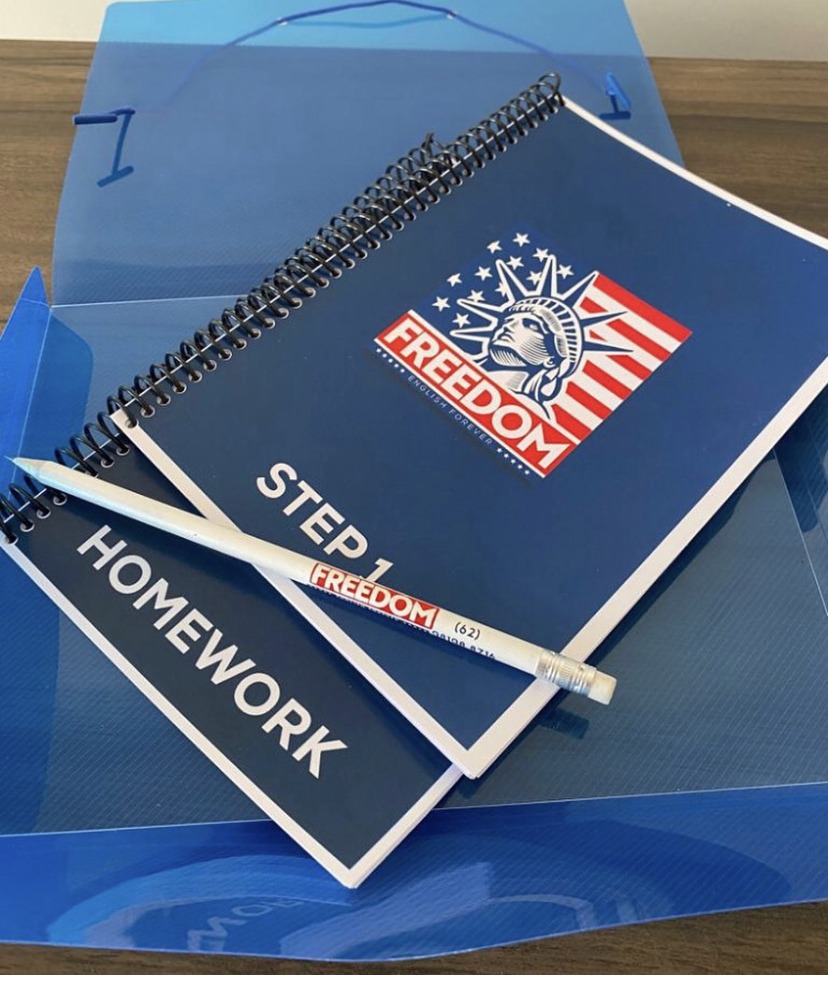 What are the benefits and challenges of working as an independent English teacher?
First, you can decide your price. Of course, the students will see if you have that value or not. Obviously, the market will price you better, but you can set your price.
The business is 100% yours. You don't work for another company that's going to charge the students more and pay you less.
The biggest challenge of becoming an independent teacher is having to do a better job because your name is not as good as a big institute that's been there for many years. So, you've got to make your name so people will refer you to other people.
Although you have tools, like YouTube and other social media apps, to spread the word about your classes, you also have to do a better job of marketing than a teacher who works for another institute.
Find out how to start an online English teaching business without breaking the bank.
How do you find your own English students?
I use Instagram, YouTube, and LinkedIn. Most of the students also come from other students' referrals. Here in Brazil, we use Whatsapp a lot too, so you can send contact details easily to others and people get to know you.
Here are 7 ways you can use social media to get more online students.
How has social media helped you with marketing your classes?
The visibility that you have comes at a very low price. Most of the time it's free, but if you want to boost one of your videos, it's fairly cheap and you can reach much of the public that is looking for a teacher that fits their profile.
I focus mainly on the Portuguese-speaking public. That's how I promote videos on Instagram and YouTube and share the links and boost all the posts.
What kinds of tips do you give on social media?
I discuss the basic mistakes that Portuguese speakers make and just make a video and promote it. For example, in Portuguese we say eu tenho 34 anos. So, they tend to translate that and say, "I have 34 years old." So, I make a video and say, "Don't use have. You're going to have to use I am 34 years old." That's the kind of advertising I do.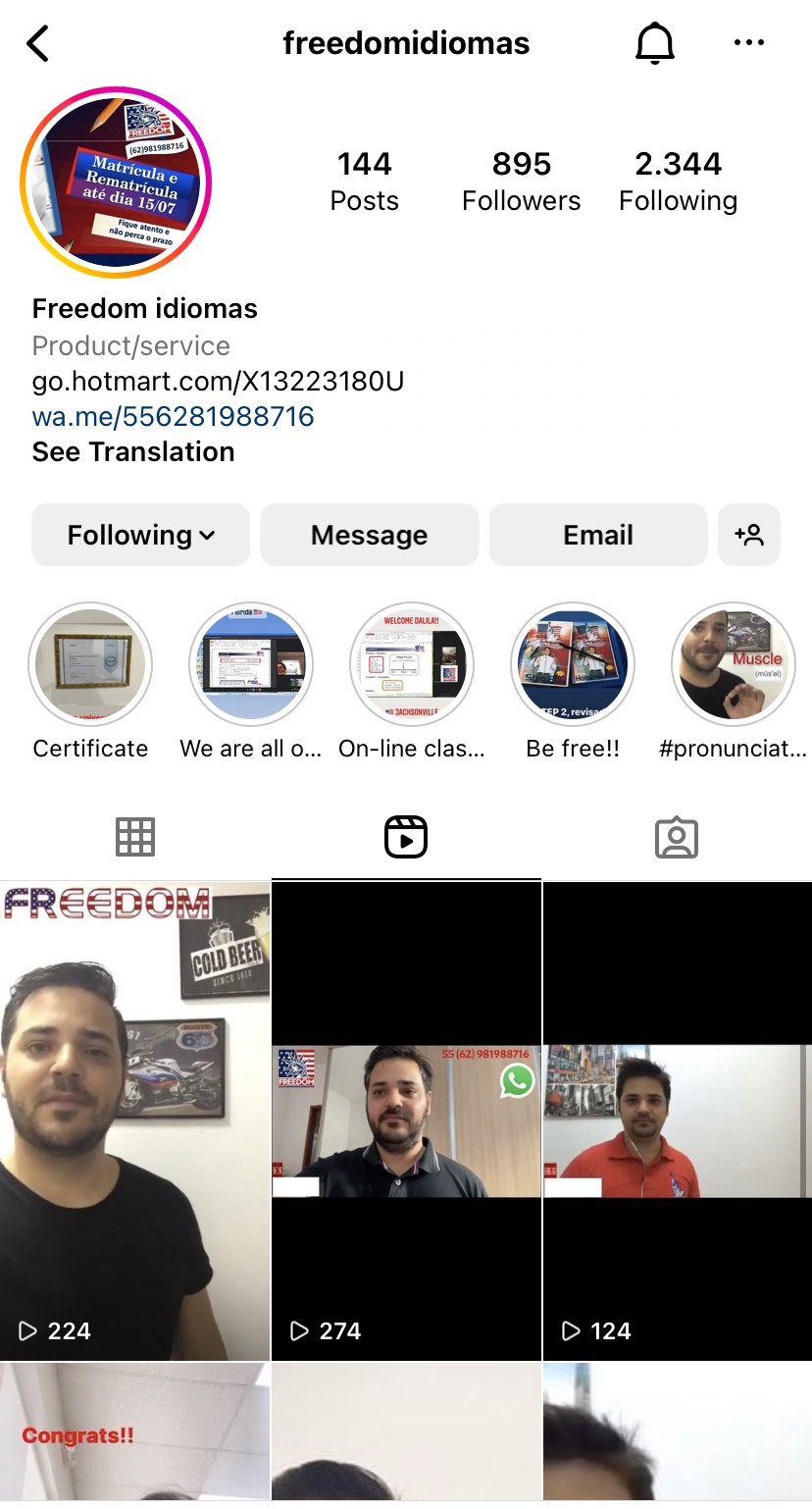 Can you tell us more about your teaching job?
I start off with the basics for Brazilians who are absolute beginners. I start off with those students and I go up to teaching advanced students, helping them with IELTS test preparation.
I've also recently started teaching a bunch of students focused on being accepted by colleges in Canada. A lot of people want to go to college in Canada, so they do the prep course with me so that they can get accepted. I post some of the success stories of my students who have passed the IELTS or achieved the level of language that colleges in Canada recommend or suggest that you should have in order to be able to enroll and communicate.
Take a Micro-credential course in Teaching IELTS Exam Prep to break into this in-demand TEFL niche.
Who are your students?
I have students that range from the age of 10 to 60, and what they're looking for is basically the same: Most of them just want to learn how to communicate so they can travel abroad. I would say 30% have a more educational goal, like getting approved in standardized English proficiency tests like IELTS, TOEFL, or TOEIC to enroll in a university, go to another country, or start working for an international business.
What do you do when you're not teaching?
On Sundays, I try not to use the computer or my cell phone. I try to not look at a screen or TV or anything. So, I go walk in the park. I play soccer or basketball with my daughters. We try to do something in nature so that we can refresh our minds a little and forget about all the screen hours that we put in during the week.
Can you share a memorable or perhaps a funny moment that you've had as an English teacher?
I would say a memorable moment, and one of the top goals I've reached, was when one of my students, Angelica, took the IELTS exam and was accepted into a college in Canada to study digital marketing. It made me really happy because she was putting in a lot of effort. She was a beginner, so in a period of seven months, we were able to help her be approved at this institute in Montreal.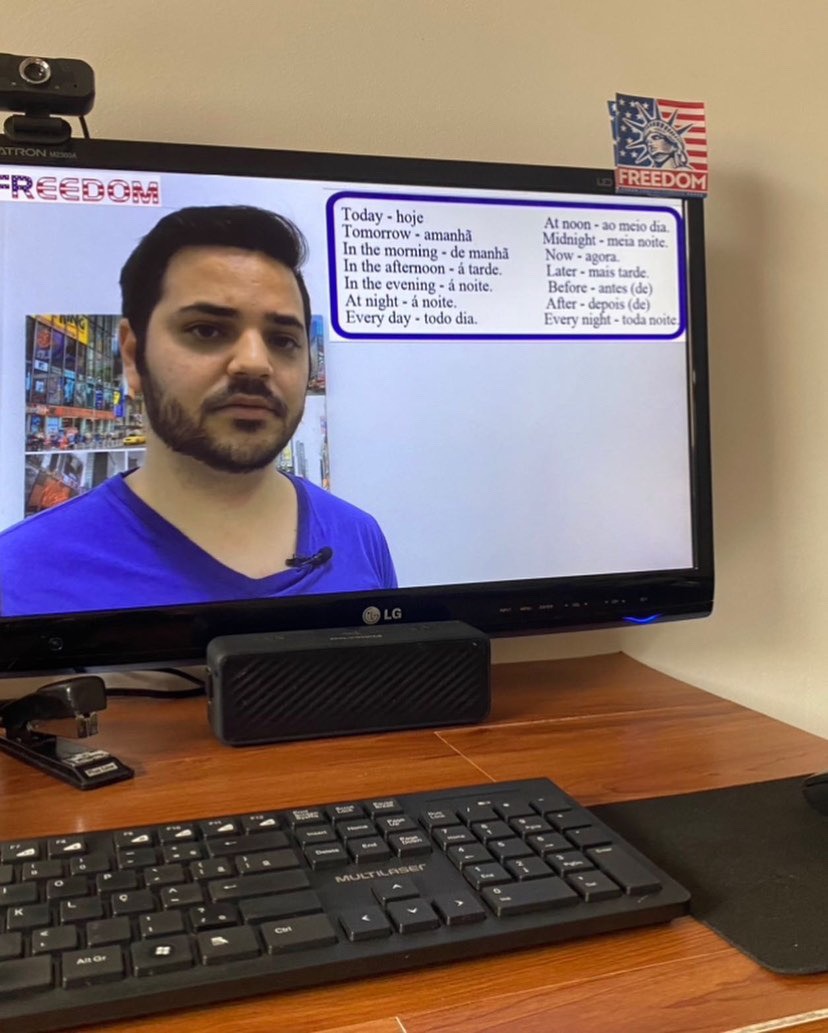 I've been working for a long time but I do it my way, so it's good to see what other people are doing and share experiences. Also, it was online and everybody was talking about this course.
It's a complete course, with the best details that will help you a lot. So, I took a look and read all the things that people had posted about it.
When I started the course, I could see right away that it was a great course. It also gave me other ideas, which I wrote down. So, it's definitely a must if you're a professional in this area – there's no way that you can go on without it. It also gives you more credibility when people see that you've been through a thorough course.
How did this course help you professionally?
Professionally, it opened a lot of doors. After I updated my resume with Bridge, I received a lot of offers from other ESL companies online and abroad. I received offers to go to China, Taiwan, Vietnam, and Uzbekistan. I've checked and one of the requirements is a TEFL certificate of at least 120 hours. I didn't take any of these opportunities because I don't want to move now. But, it's really crucial and important to know that if you want to go to another country, you have that opportunity because of a certificate that you have. So, it gives you the freedom to choose where you want to work.
What are your future career plans?
We're focused on expanding and going after the Brazilian public. I'll try to get other teachers to work with us. My wife is also a teacher and she's finishing her Bridge TEFL/TESOL course. That's one of the first requirements to work with us: a TEFL/TESOL course of at least 120 hours. You also have to either be Brazilian too or speak Portuguese.
What's your top tip for English teachers who want to start their own tutoring business?
First, create an identity. Go after a name, logo, or some kind of material that makes you unique. Why would somebody study with you if you use a material that is already available for anybody to use? People will say, "I study at this place, and they have self-made materials. I learned from them. So, I will refer you to them." So, create your own identity so that when people want to study through the methodology you've developed, they will come to you.