At a young age, Bridge grad Mariana Bueno, from Brazil, already had a strong interest in teaching English. Following this passion led her to pursue a career as an English teacher, and she's currently working for a private German school in São Paulo. She shares how her TEFL career has progressed in the last 20 years and how her school has adapted to new teaching methods due to the pandemic.
Hi, Mariana! Can you share a bit about yourself?
I'm from São Paulo, the capital of Brazil. I have a BA degree in Translation and a Major in English Teaching. I've been teaching English for over 20 years.
Why did you decide to join the teaching field?
When I was a kid, I used to pretend I was a teacher, so I think teaching was already in my blood. I love teaching and I can't see myself doing anything else.
Where have you taught English?
I started teaching English to 9th graders when my English teacher from school asked me to tutor a few students. After that, I taught English at a high school, a university, and now at a kindergarten.
Check out the types of jobs you can get as a TEFL/TESOL-certified teacher.
What is São Paulo, the place you're currently living in, like?
São Paulo is the biggest city in South America. We have a variety of cultures and many foreigners, and if you're walking through Avenida Paulista, you can hear a bunch of accents from all over the world. Despite traffic and violence, I wouldn't live anywhere else – I just love all the diversity this city has.
What is the demand for English teachers like in Brazil nowadays?
Nowadays, there is a great demand for English teachers in bilingual programs. This is because schools are choosing to be bilingual so they can increase their number of students. And this has been great because most schools pay a good salary – and we deserve it.
What do you like about teaching in Brazil?
I like how Brazilians are passionate about English and how much effort they put into learning it. English is not an easy language to learn. Although its grammar is easier than Portuguese, English phonology is complicated for Portuguese speakers.
Read a quick country overview about teaching English in Brazil.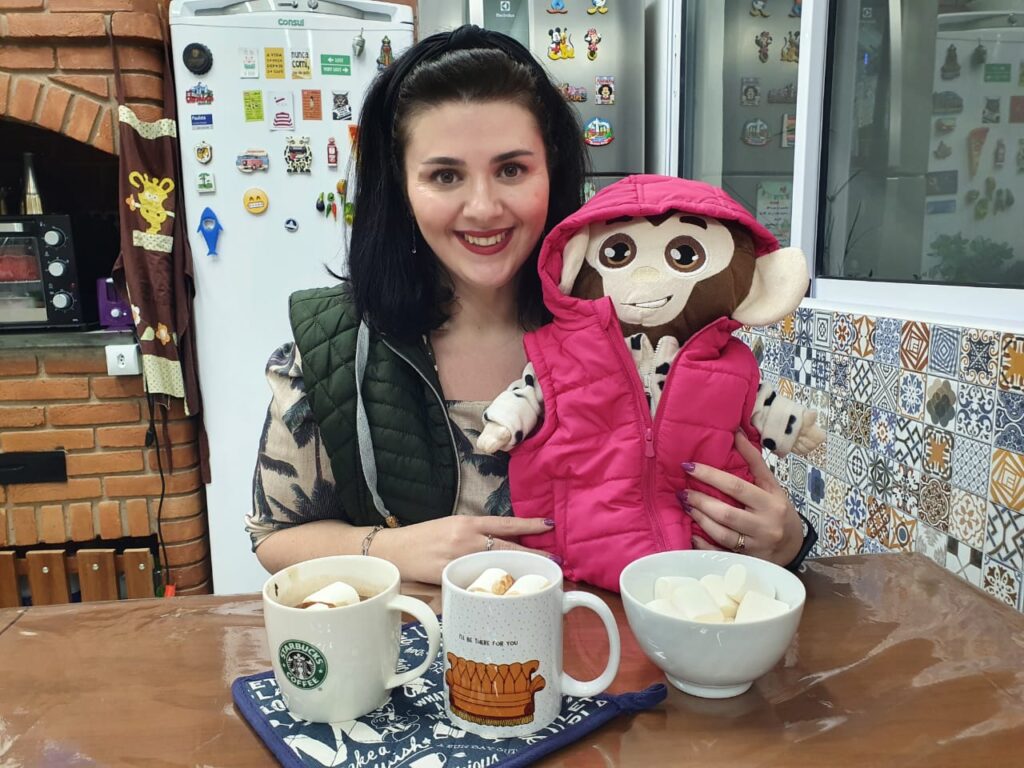 How did you land your teaching job? What was the application process like?
I had been teaching English courses for over seven years, and I decided I wanted to go back to teaching in a regular school. I saw the job ad, sent in my resume, and was in the application process for almost two months. We had interviews, written tests, teaching tests, team group tests, and I couldn't believe when I got the call that I was hired.
Create your TEFL resume in a few easy steps.
Can you tell us more about your teaching job?
The school I'm working at is Colégio Visconde de Porto Seguro, a private German school, the biggest one outside of Germany. I teach four- and five-year-old children. Teaching there has given me the opportunity to get to know the German culture as well, besides teaching English.
Your school has also developed its own bilingual program. What activities does it involve?
In the bilingual program, children learn mostly academic subjects. English is the medium of instruction, and language acquisition emerges through the study of academic content. This way, it tends to take a longer time to be bilingual. Here in Brazil, the regular English classes tend to focus on grammar mostly, although the school I work at focuses on all the skills (reading, writing, listening, and speaking). Most people who want to be bilingual tend to take English courses, where it usually takes you three to four years to be fluent.
Learn more about Content and Language Integrated Learning (CLIL) with Specialized Certification.
What do you like to do when you're not working?
I love spending time with my husband and my cats. During the pandemic, we got to spend more and more time together. And we love watching TV shows – all kinds – and horror movies as well!
What are some of your favorite strategies for teaching children?
There is something I carry with me: We have to be firm but always kind. As long as we are kind, children feel like they can trust us, and it makes teaching a lot easier, especially when students are young learners.
Develop more skills for teaching kids by taking a Specialized TEFL/TESOL Certification Course in Teaching English to Young Learners.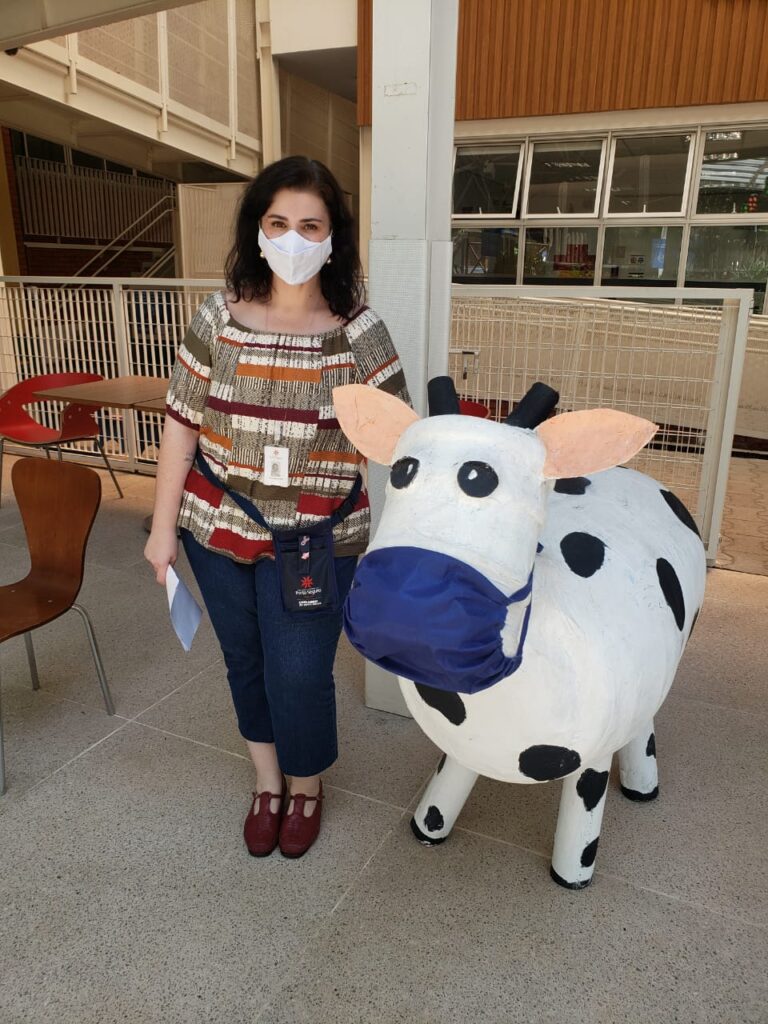 How has the COVID-19 crisis affected your school?
Our bilingual program was suspended for three months, and we were helping the elementary teachers prepare activities and asynchronous classes (including video classes). Thankfully, the program resumed in August and we taught online. It was a great challenge, but I loved it and we did an amazing job.
Learn the difference between synchronous and asynchronous online classes in the Bridge Teaching English Online Certification courses.
I decided to take the course because I knew it would help me while teaching kindergarten. And it did! I remember we had a training session and all of the things I saw in Bridge's course were covered by the trainers. I felt really confident and happy about it. I loved every moment of it.
It helped me a lot, especially with class management, which is something that can be a little tricky with kindergarteners.
How have you used your Bridge digital badge for this course?
I use it on Linkedin!
Find out how to add digital badges to your LinkedIn profile, and get other ideas for using Bridge digital badges to get a TEFL job.
What are your future career plans?
This year, I will be teaching four-year-old children – and not only in the bilingual program but also as a regular teacher. I feel really happy about it. I want to be at this school until the day I retire, so this was a big step!
Do you have advice for English teachers who want to teach in Brazil?
Study hard, study the language, live abroad, and invest in your future.
Invest in your future with comprehensive, versatile teacher training and certification, such as the 120-Hour Master TEFL/TESOL Certificate course that Mariana took.