Whether your TEFL certification takes you to classrooms around the world or allows you to teach from the comfort of your own home, chances are you'll accumulate experience and skills that will last a lifetime. For teachers looking to take their careers to the next level, that experience can be transferred to different roles within the EFL sector. We'll explore options, such as management, recruitment, marketing, and teacher training, for careers in EFL.
Can I advance my EFL career?
In short: Yes, definitely! When it comes to career advancement, there are many fears of not being able to move past a certain role or there not being enough options to choose from within your chosen field. This is most definitely not the case with EFL careers.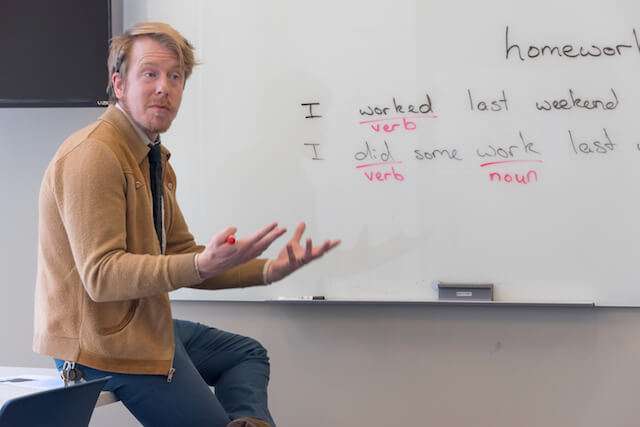 The reality is that the opportunity for advancement is broad and takes many different shapes and forms. While your EFL career may start in the classroom (whether in person or online), you can move on to some exciting and equally fulfilling roles outside of it.
Will I need additional qualifications for career advancement in EFL?
While it does depend on which direction you would like to take your career, additional qualifications and education may prove to be very helpful in acquiring new skills or knowledge that may help you advance your career even further.
Some schools will offer training and certification courses to their students at a discounted rate or even free in some cases, so definitely take advantage of those situations. The following are some options for the qualifications you can earn:
Specialized certificates: Certifications in high-demand teaching areas, such as Teaching English Online, Teaching English to Young Learners & Teens, Teaching Business English, or Designing Custom Courses.
Micro-credential courses: Short certification courses that hone your skills in specific areas like Error Correction in the EFL Classroom or Teaching English Online to Groups.
IDELTOnline™ (International Diploma in English Language Teaching): Advanced online TEFL certification of 150 hours with a focus on methodology. The IDELTOnline™ can also be used as a pathway to a Master's degree at more than 1,600 universities.
Check out other opportunities for professional development for ESL teachers.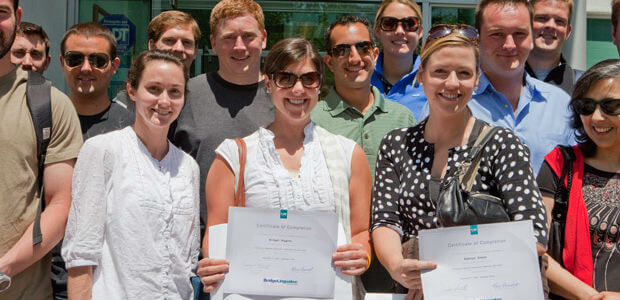 What are some possible positions if I want to advance my EFL career?
When looking into advancing your EFL career, or wondering where to go after a TEFL/TESOL career, your options may seem limited, but that is not the case! There are many paths that you can take depending on the type of schools you have worked for or currently work for, your qualifications, and your interests. Here are some examples:
Head teacher
This is often the first step in a teacher's career, and some would say it is the most versatile step. This position gives you experience in both management and leadership as often this role requires teachers to lead and motivate by delegating responsibilities among teachers, managing staff, and even assisting in school policy-making.
Head teachers usually make a higher salary or get other perks, and becoming head teacher is a good stepping stone to other administrative opportunities within your current school or with another.
Benefits
The benefits of this role are many, as you are not only responsible for the education of your pupils but also the rest of the pupils in the institution. Also beneficial is all of the experience to be gained in such a multifaceted role.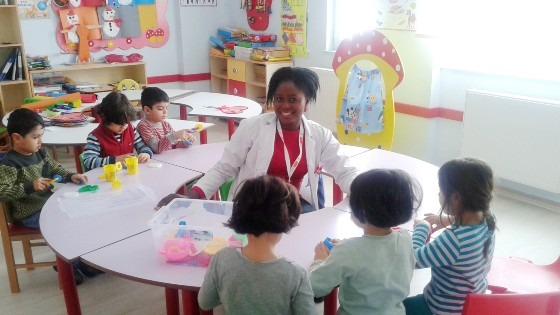 Center director, director of studies, or other administrative position
While these positions may require additional qualifications (such as the DELTA), your teaching and related experience at a school can often be enough, especially if you've been a head teacher for some time.
Working as a center director or in another admin role in a school can include hiring staff, helping and advising teachers, planning and running workshops such as TEFL/TESOL development sessions, or getting involved in the creation, management, and administration of a particular type of class or program. The possibilities are truly endless in these types of roles as every school or center will have different needs according to their pupils.
Benefits
Being the director of a center is a high-level position that usually offers a salary that reflects the responsibilities of the job. The leadership and management skills you'll hone in this position can be carried to other positions as you continue to advance your career.
Teacher trainer
A career in teacher training can be especially appealing if you have a passion for teaching and are eager to pass on the knowledge and skills you have gained from your experiences to teachers who are just starting out in the field.
Much like management positions, becoming a teacher trainer may or may not require additional qualifications, but this will depend on the center you are looking to work in and their needs. One tip is to find schools that have teacher training programs and work for them in another role while you wait for a position as a teacher trainer to become available. The reason for this is because once someone lands a job in this field, they don't give up their role easily.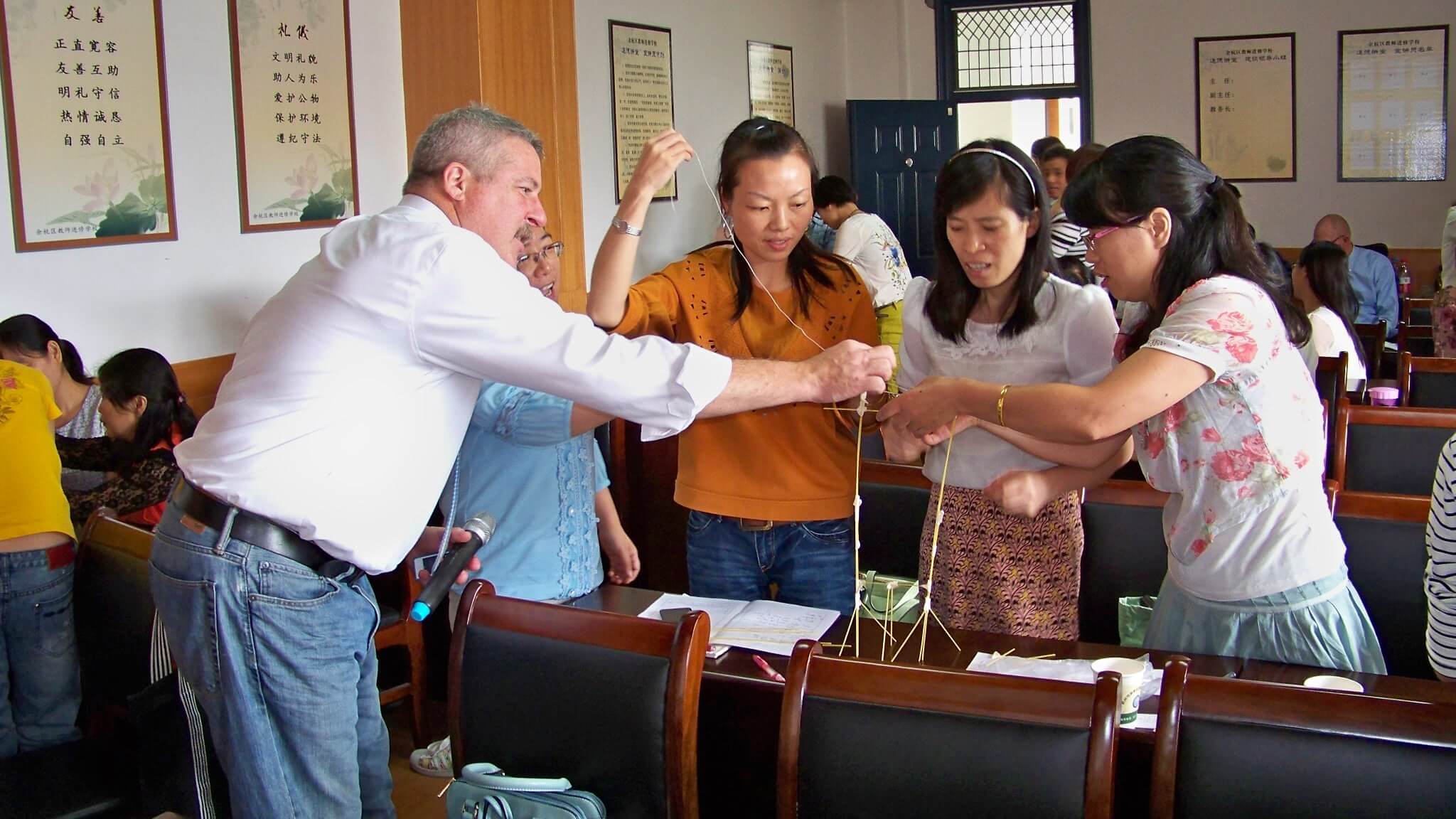 Benefits
Teacher trainers are in demand, and positions are offered online and at TEFL/TESOL training centers and language schools around the world. This career path offers an opportunity for EFL teachers to stay in the classroom setting but to advance beyond teaching English. Teacher trainers are also encouraged to stay on top of trends in TEFL/TESOL and may attend or present at national or international TEFL/TESOL conferences.
Curriculum designer
Most experienced EFL teachers are able to pinpoint the good, the bad, and the ugly about the various curriculums they have worked with, making them prime candidates to keep improving the field with their ideas as a curriculum designer. After all, who better to create a curriculum than someone who has taught, and sometimes muddled through, various ones?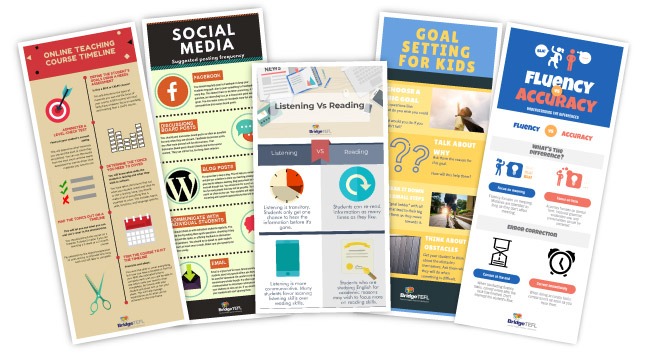 You could work for an English language teaching publisher, writing and developing teaching materials, or as a sales rep, traveling around to conferences and schools to promote the materials.
Though work is sometimes contractual in this role, full-time positions do exist, and those who wish to seriously pursue this line of work should consider earning a Master's degree in TESOL to take their career to the next level.
Benefits
Salaries are higher than average for full-time curriculum designers. This career can be a good fit for teachers with a talent for writing and strong organizational skills who are ready to step out of the classroom and work behind the scenes in education.
Teacher recruiter or marketing
These roles are a good fit for people with EFL experience who are energetic and enthusiastic about the field.
Recruiting teachers is a great position for someone who has been a TEFL/TESOL teacher as they know what it takes to thrive in a classroom setting and are able to give firsthand guidance and advice that other recruiters may not be able to.
A role in marketing requires similar qualities, like creativity, and is suitable for people who are passionate about their organization and know how to get the right people interested in participating in the program and/or working for them.
Benefits
Much like curriculum design, teacher recruiting and marketing offer behind-the-scenes careers in the EFL field. Teacher recruiting can be an exciting, customer-facing role that offers plenty of interaction and communication. It may also offer the opportunity to live in a foreign country where a school or organization is based. Marketing offers a fast-growing, in-demand career track that can incorporate writing, graphic design, and other creative skills.
ELT school or company owner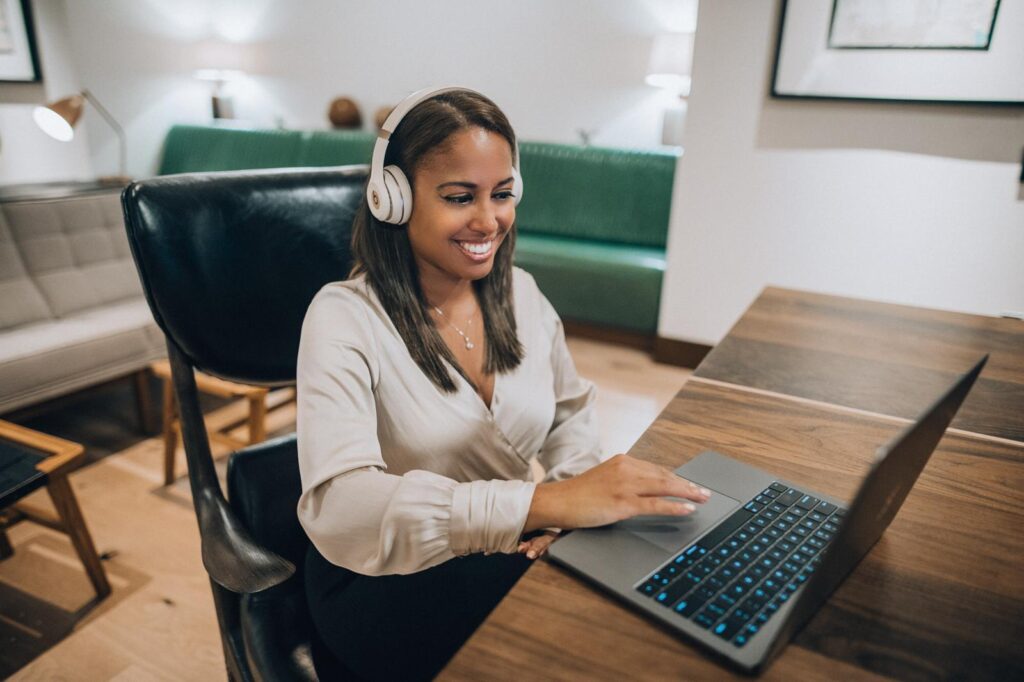 The most ambitious and, perhaps, the most rewarding option of all, would be to open a school of your own, whether brick and mortar or online. This career path does not necessarily require an advanced degree, but taking a specialized course like Succeeding as an English Teacherpreneur can help you with the logistics of your TEFL/TESOL business endeavor. It will train you how to choose your teaching niche, promote your brand, scale your business, and handle other important details.
If you're looking to become your own boss and gain professional independence, you can also join Teacherpreneur Academy, a one-of-a-kind pathway program for independent teachers that provides you with the Succeeding as an English Teacherpreneur course, a library of resources (including the full Teacherpreneur Playbook), a network of like-minded educators, interactive monthly events, expert-led workshops and webinars, and more.
Often, dedicating your time to a language institute, getting the right business training, inserting yourself in leadership roles, and garnering extensive experience as a teacher can be just what it takes to open and run your very own institution or online English tutoring business.
This option can be especially appealing in certain foreign countries where things like zoning and licensing lend themselves to starting a business much more easily than in countries like the U.S. or Canada.
Interested in starting an online tutoring business? Learn more: How to Teach Online – Should I Work With a Company or for Myself?
Benefits
The main benefit of this option is being your own boss and having full autonomy over all aspects of the school or business — the possibilities for growth are endless! Another possible benefit, if you open a center abroad, could be the ability to stay in a country you've fallen in love with during your travels, and potentially secure resident status there. A final benefit could be bringing your language services to an otherwise underserved area of the world and creating jobs locally.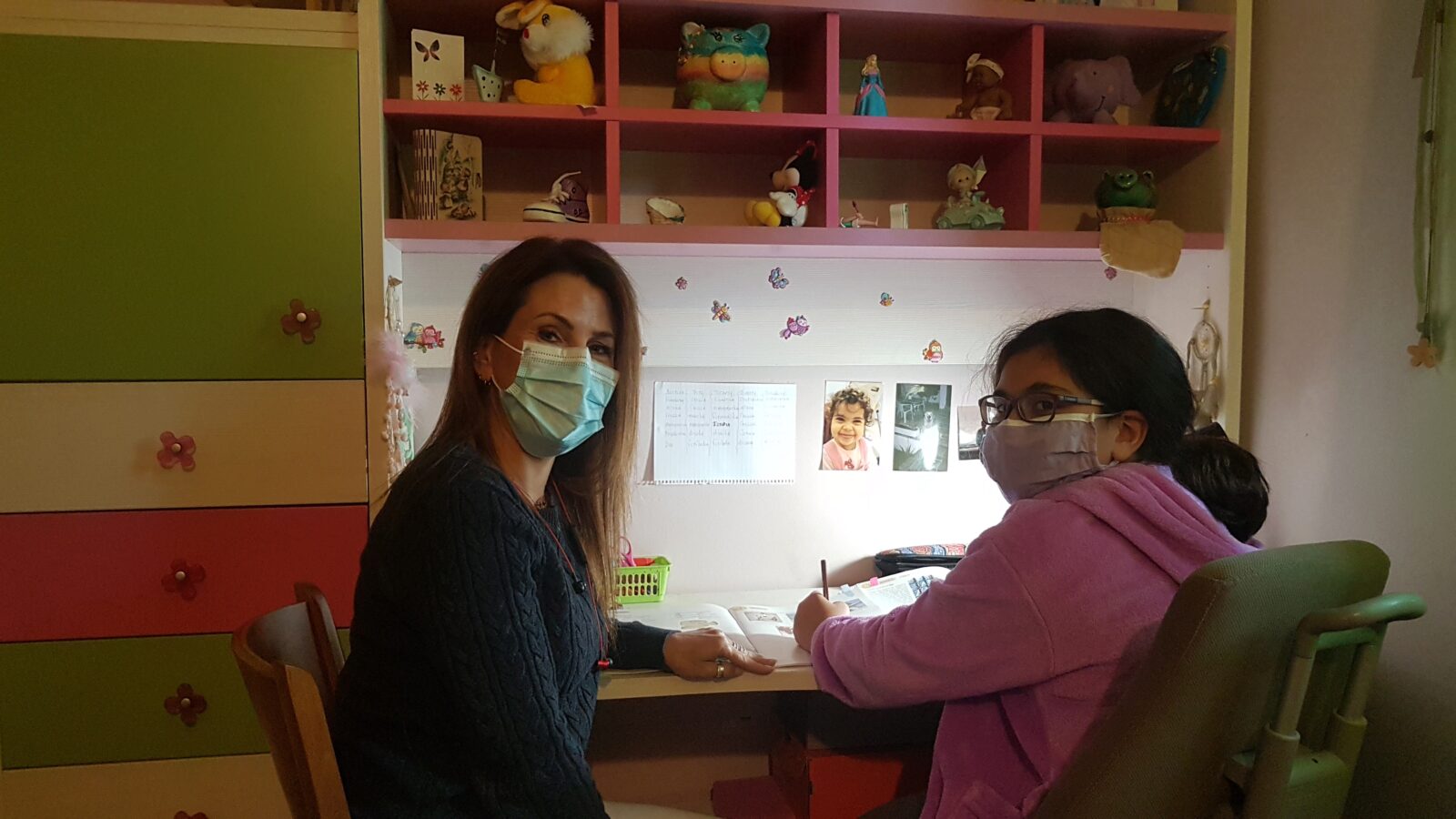 What else can I do to advance my EFL career?
Attend TEFL/TESOL conferences and webinars
One guaranteed way to advance your EFL career is to attend TEFL/TESOL conferences and webinars. These are fun ways to meet other teachers, network with schools offering new job opportunities, and learn about professional development opportunities that may benefit you and your future career plans. You will have access to the industry's leading professionals, learn about the latest research and teaching methods, and most of all, gain a sense of community with others in your field.
You can browse upcoming international virtual and in-person TEFL/TESOL events on Bridge's calendar!
If you're looking for a way to get the benefits of a TEFL/TESOL event without having to travel or spend large fees on conference tickets, you can attend Bridge's Expert Series webinars live and access a growing library of on-demand lessons. Topics span the gamut of the ELT industry and include everything from developing teamwork in the Business English classroom to instructional and curricular design to low-cost games for students. Earn Certificates of Professional Development, network with other educators, and ask industry experts your questions.
Attending conferences and webinars not only looks great on a resume, but you will have a great time as well!
Join professional organizations
Becoming a member of notable TEFL/TESOL organizations, like the TESOL International Association or the American Council on the Teaching of Foreign Languages (ACTFL), will help you stay up to date on the latest ESL research and teaching methods. You'll also have access to resources and exclusive TEFL/TESOL events. These organizations usually require an annual fee, but apart from membership, you'll usually get discounts when it comes to attending certain TEFL/TESOL conferences, so the fees can be worth it.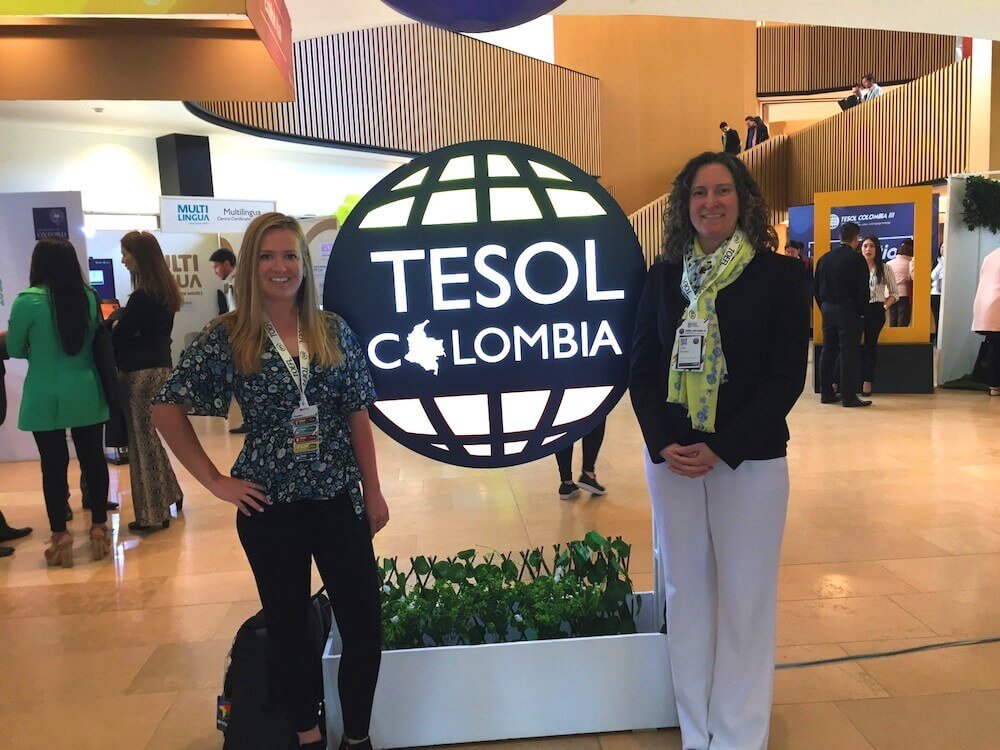 Develop your own TEFL/TESOL theory or method
Focus on a specific area of TEFL/TESOL by pursuing research opportunities, perhaps in the form of fellowships or grants, to develop teaching ideas that you have. Often, your research will end up being published, or you may find yourself the leading expert in a given TEFL/TESOL topic and be invited to lead workshops or speak at conferences. Apart from being recognized for your work, this looks great on your resume and will open doors for your career.
To inspire you, here are a couple of teachers who developed their own theories and made a name for themselves in the TEFL/TESOL industry because of their innovative work:
Miles Iton was an American Fulbright scholar in China in 2019. While there, he tested his method of teaching ESL using hip-hop and was successful. This led Miles to found the Lo-Fi Arts 'n TEFL Training Program, which trains TEFL/TESOL teachers to use hip-hop and rap in the classroom. Read his story.
Laura Lewin started out as a teacher interested in neuroscience and educational management. She pursued these interests and went on to develop her own EFL theories and research, which she has presented at TEFL/TESOL conferences. She frequently hosts workshops for teachers, gave a TEDx Talk in 2018 on the importance of focusing on learning over grades, and has authored nine books. She's also the founder of ABS International, which offers educational seminars. Read her story.
Get a Master's in TESOL
Getting a Master's degree in TESOL is a great way to open up more opportunities for your career. It will make you eligible for just about any job in the TEFL/TESOL industry, including teaching, administrative, and managerial positions. From becoming an academic advisor to getting a government job as a curriculum specialist, MA TESOL jobs are versatile and rewarding.
If you're not sure whether you want to commit to an MA TESOL program, you can always start with the IDELTOnline™, graduate-level, university-affiliated TEFL/TESOL certification that allows you to transfer your credits to an MA TESOL program at one of Bridge's many university partners.
Taking your TEFL/TESOL career to the next level is not only possible but offers exciting options! As the world of education keeps evolving, so do the positions available to those who want to make this their lifelong career.