Study Tips for Bridge TEFL/TESOL Certification Courses
By Camille Turner
January 25, 2022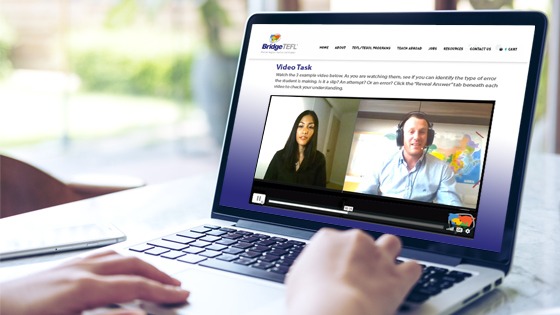 Whether you've taken an online TEFL/TESOL course before or are completely new to this type of certification, there are certain strategies you can implement to succeed. Using these study tips for Bridge courses can help you get the most out of your professional TEFL/TESOL certification and ensure that you not only pass the course but also engage with the content and apply it to your personal teaching situation.
Tip #1: Get comfortable with the learning platform
Before you do anything else, it's a good idea to familiarize yourself with the virtual learning platform you'll be using. Start by clicking through the first module of the course to get an idea of how the content is laid out and learn how to submit assignments and post to discussion boards. Once you're comfortable with the platform, you can focus solely on the content!
Watch this video about navigating your Bridge course to get started:
How does online TEFL/TESOL certification work? Find out!
Tip #2: Know the course expectations and structure
As with any course, it's important to take time to read the syllabus before starting. This will help you understand what the modules will cover, how many assignments you'll submit, and what deadlines you should be aware of. Also, check out the criteria for each assignment so you know how you'll be graded.
Get tips for choosing the best TEFL/TESOL certification course.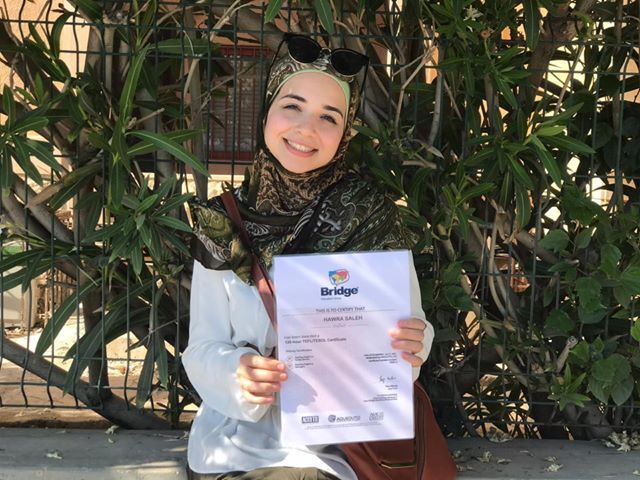 Tip #3: Identify your learning objectives and goals
Knowing the course expectations and structure is important, but so is identifying your own goals, i.e., what you personally hope to achieve by the end of the course. Consider why you chose to take the certification in the first place. Was it to qualify for more/better EFL jobs? To learn a new skill? To gain confidence in the classroom? Write down your goals and refer back to them throughout the course to motivate yourself and ensure you're meeting your objectives.
Are online TEFL/TESOL courses worth it? Here's when online certification is a good idea.
Tip #4: Build a study plan
Building a strong study plan is essential to succeeding in a self-paced course. You need to keep the course timeline in mind to ensure you complete the course within the allotted three months. Bridge provides a study plan for each course, but you can further customize it to meet your own goals.
For example, if you know you have the time to complete your course in one month, rather than three, which will allow you to qualify for that work promotion you've been offered, then you can adjust the deadlines on the study plan accordingly.
Here's a sample study plan for the Bridge 120-Hour Master Certificate course:
Log in to your Bridge course to download the corresponding study plan here.
Tip #5: Create a good study environment
When taking any type of online course, people have different ways they prefer to learn. Some study best with music, for example, while others need complete silence to focus. As you try different learning techniques, you'll discover what works best for you, but in general, virtual learning works well when you follow these tips:
Limit distractions by turning off your phone, closing non-course-related apps and web pages on your computer, and letting roommates/family members know you're studying (no interruptions, please!).
Try to carve out at least 20-30 minutes of uninterrupted study time so you can complete a module in its entirety. It will help you study more efficiently and better absorb the information than if you study more often in smaller increments.
Prepare your study space beforehand by grabbing essentials like a pen and notebook for taking notes, your laptop charger, or course materials you've printed out.
Get more tips from Bridge grads and course instructors.
Tip #6: Use your learning style to your advantage
Everyone has a different preferred learning style, and you can leverage yours to help you engage with the course content. For example, if you're an auditory learner, try reading the material aloud as you study. If you enjoy reading articles, research the module topic and read supplemental materials to complement the course. Take notes or discuss what you've learned with friends and family – whatever helps the content resonate with you!\
Here's a breakdown of how much TEFL/TESOL certification costs.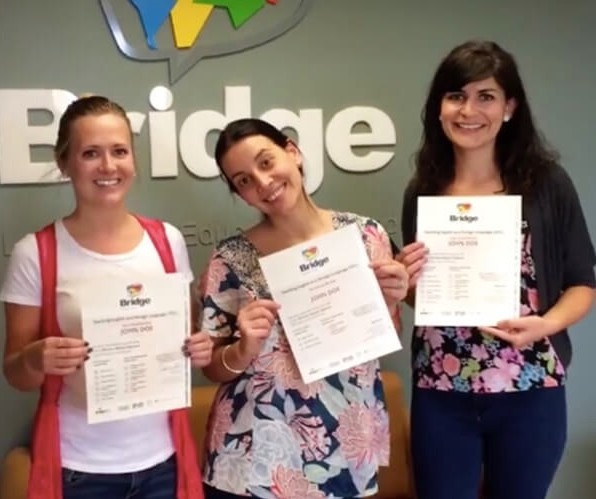 Tip #7: Participate in discussion boards
Just because you're learning online doesn't mean you're learning by yourself! Use the course discussion boards to interact with others taking the course and get feedback on your ideas. Reading what others have contributed can inspire you and lead to a deeper understanding of the course content. Tutor-guided courses also allow you to post in a tutor feed to get answers to your questions throughout the course!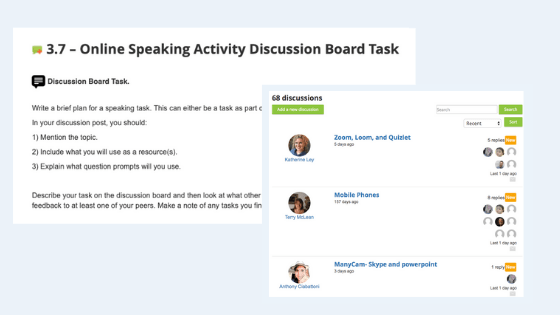 Meet the Bridge TEFL/TESOL course tutors!
Tip #8: Utilize the additional resources offered
In addition to getting help from your course tutor and discussing topics with other trainees via the discussion boards, you can use Bridge's Resource Center for assistance. The Resource Center, which you'll have access to once you log into your course, contains helpful tools like a glossary of ESL/EFL terms, grammar resources, recommended books for further study, and information about your Bridge course certificate.
Lastly, you can find valuable information on Bridge's Facebook page. There are even two groups – the Bridge Teaching English Online Group and the Bridge TEFL/TESOL Jobs Group – that you can join to stay up to date on industry news and events and connect with other teachers from around the world!
Taking an online TEFL/TESOL certification course can be a rewarding way to further your career goals and professional development. By implementing these study tips for Bridge courses, you will not only earn your TEFL/TESOL certificate but gain the valuable confidence and skills you need to be a successful English teacher!