Are Online TEFL Courses Worth It?
By Jennifer Collis
June 20, 2014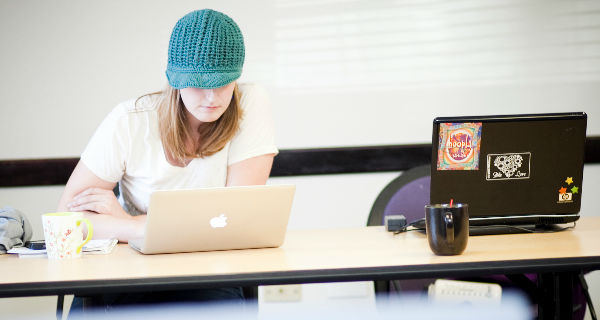 So you've browsed your TEFL certification options and you're facing the choice between an intensive, 4-week course in the classroom or a convenient online course for your training in teaching English as a foreign language. In a way, the choice seems like a bit of a no-brainer, doesn't it?  Online courses are affordable, flexible and can be completed from anywhere in the world, at your own pace. But as you continue to research online vs. onsite TEFL certification, you keep running into heated debates about why online TEFL courses are not a good choice. I disagree, and I'll tell you why. Let's turn those arguments on their head!
Argument 1: You won't really learn anything in an online TEFL course.
That's probably true of some courses, but others are actually quite challenging! Look for a course that has tutor involvement, so that someone is giving you real feedback and grades on assignments like lesson plans and reflective essays. Before you sign up for a course, be sure and check the credentials of the tutors that a course provides. You might also look for a course that has added components you can use, such as an extensive grammar review.
Argument 2: Online courses are not accepted in very many places.
Untrue! Both my personal teach abroad experience and my years as a TEFL Advisor and Job Placement Counselor have definitely proven otherwise. Online TEFL courses of at least 100 hours are widely accepted in Asia, Latin America, Eastern Europe and Africa. And, if you happen to already have some teaching experience or a degree in English or education, you'll find even more regions added to that list!
Argument 3:  You won't be able to get teaching practice if you take an online course.
True, you won't get teaching practice built right into an online course, but that doesn't mean you can't get some teaching experience on your own before you start applying for jobs abroad. Get out there and do some volunteer teaching at a community center in your neighborhood, or offer free tutoring to ESL students at a local school to pump up your resume. This experience shows initiative and enthusiasm, and can stand in for the teaching practicum that in-class TEFL courses would provide.
In the end, choosing whether to take your TEFL certification course in a traditional classroom setting or online is a personal decision with issues such as your budget, schedule and learning style factoring in. Just keep in mind that thousands of people are successfully teaching abroad with online TEFL certification, despite what die-hard fans of onsite training tell you! My advice is to take the type of TEFL certification course that suits your unique situation.