Reach, Venture, Find International (RVF) is dedicated to helping people connect to places through education. It currently operates in Spain and its mission is to thrive as the premier teach-abroad program in the Mediterranean country. RVF Founder and CEO Harrison Fowler answered a few questions about the past, present, and future of this relatively young company that takes immense pride in providing a personalized, one-to-one approach for all program participants.
What is the story behind RVF International?
In 2017, after a transformative year teaching English just outside Madrid, I started RVF International. While I deeply cherished Spanish culture, the program I joined fell short of its promises, leaving me unsupported. Discovering many teachers shared this sentiment, I envisioned RVF as a beacon of transparency and unwavering support. Our growth since then speaks volumes; we're now Spain's premier Teach Abroad Program, and in 2021, Go Overseas honored us as the top international Teach Abroad Provider!
Read about six ways that teaching abroad can optimize your personal and professional growth.
What kind of schools do teachers with RVF work in?
Program participants will teach at preschool, elementary, middle, or high schools all across Spain. This could be in Madrid, the Canary Islands, Seville, Mallorca, or Valencia, just to name a few locations.
How is teaching in Spain different from other teaching opportunities, and what makes it a unique experience for educators?
Teaching English in Spain is the perfect blend between teaching and traveling. Program participants will be teaching Monday through Thursday, from 9 a.m. to 2 p.m., which leaves plenty of time to travel and explore. It's not just a teaching position or a job, but rather a unique cultural experience, where your time is perfectly divided between the classroom and exploring a unique city in Spain or a new city in Europe that you've never visited.
Read about Bridge alum Edward Hallifax, from the U.K., teaching online in Spain.
What are the main advantages and challenges of English teaching and learning in Spain?
Spain, for a long period, was relatively isolated in terms of language learning, especially during the Franco era. With the country's transition to democracy and its entry into the European Union, there was an increased emphasis on multilingualism. English, being a dominant global language, naturally became a primary focus.
Some key advantages:
International Opportunities: As Spain continues to integrate into the global economy, proficiency in English opens doors to international business, tourism, and academic opportunities for Spaniards.
Tourism: Spain is one of the world's top tourist destinations. Many jobs in the tourism sector require employees to be proficient in English to cater to the international clientele.
Cultural Exchange: English acts as a bridge, allowing Spaniards to access global media, literature, and other forms of entertainment, fostering cultural exchange.
Educational Initiatives: Spain has introduced bilingual schools where subjects are taught in Spanish and English. This immersive experience is advantageous for students to gain fluency.
Some challenges:
Pronunciation difficulties: The phonetic differences between Spanish and English can pose challenges. For instance, Spanish speakers might struggle with English sounds that don't exist in Spanish.
Inertia of traditional methods: Older, more traditional methods of teaching focused heavily on grammar and reading, with less emphasis on speaking and listening. While this is changing, the transition can be slow.
Regional differences: Spain has multiple co-official languages like Catalan, Basque, and Galician. In regions where these languages are dominant, learning English might be the third language for many, which can pose unique challenges.
Economic factors: While there's a demand for English learning, courses, especially immersive ones, can be expensive. This can limit access for certain sections of the population.
Exams focus: There's sometimes an overemphasis on preparing students for English exams rather than functional, everyday use of the language. This can limit practical proficiency.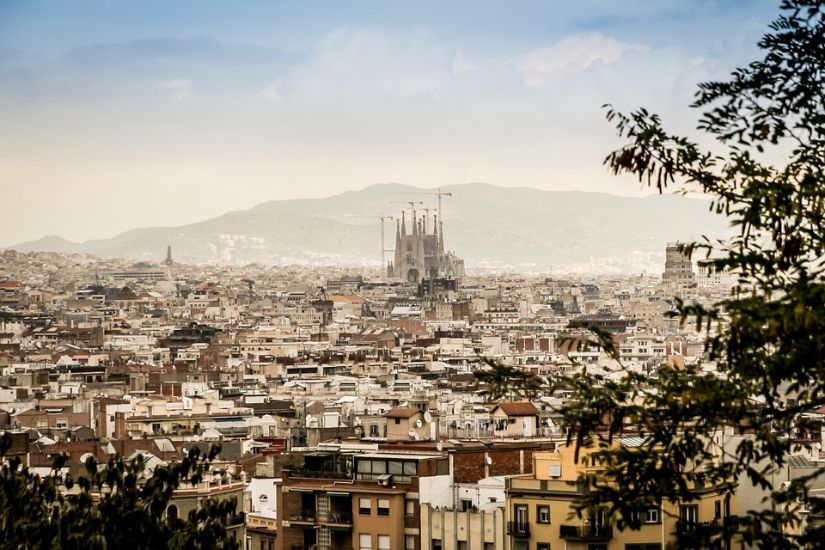 What's the usual profile of an RVF teacher?
Although we are open to all experienced teachers, many people who join our RVF program are in their 20s and have either just graduated from college or have been working a few years and are looking to take a break and have an incredible gap year experience in Spain. Currently, we are only able to support participants from the US, Canada, Australia, and New Zealand, and all teachers must have a degree (AA or BS/BA) and a clean criminal history.
Learn more about how to teach English in Spain, either in person or online.
What is the application process and timeline RVF teachers experience?
We like to have two, face-to-face Zoom interviews with everyone who is eligible and interested in the program. More than anything, we just want to get to know each person and give them an opportunity to ask any questions, and for us to also get them excited about this opportunity in Spain. Each Zoom interview lasts around 30 minutes.
What can English teachers expect if they work with RVF?
We want everyone in our program to only focus on the exciting aspects of teaching and traveling abroad, which is why we support them 100 percent with everything involved in moving to a new country. We offer very personalized support throughout the entirety of their visa process and help with housing, and everyone is assigned a personal Teach Abroad Program Specialist who works one-on-one with them both before and after arriving in Spain.
Wondering what a typical TEFL salary looks like when teaching online or abroad? Read about the factors that influence pay and a typical TEFL teacher's salary teaching abroad in the classroom.
Could you elaborate on the support and resources that RVF provides to teachers during their time in Spain?
RVF offers teachers robust support, starting with orientation sessions that ease their transition to Spain. They're equipped with a well-structured curriculum and teaching resources tailored for varied student needs. Workshops and training enhance their pedagogical skills. Additionally, a dedicated support team addresses logistical and cultural queries, ensuring smooth daily operations. With RVF's backing, participants feel empowered, confident, and well-integrated into the Spanish educational landscape.
Read about eight benefits of professional development.
What should potential candidates know about the RVF methodology and curriculum?
Potential candidates should recognize that RVF's methodology is rooted in a student-centric approach. The curriculum is designed with flexibility, ensuring teachers can tailor their lessons to meet individual student needs. RVF emphasizes a journey alongside students, understanding their unique learning paths and consistently taking initiative in their educational experiences. This proactive, adaptive, and compassionate stance forms the heart of the RVF teaching philosophy, ensuring both educators and learners thrive.
Learn about identifying multiple methods of ESL instruction to meet your students' unique learning needs.
What English teaching certifications does RVF accept?
Currently, a TEFL certificate is not required by the school system in Spain, but we highly recommend obtaining a 120-hour TEFL course certificate before starting in Spain to help open doors and to make extra cash online through teaching English and/or working part-time with English academies.
Can you share some tips for applicants to help them pass the interview/hiring process?
Do your research. Understand RVF International's mission, values, and teaching methodologies. Highlighting how your personal teaching philosophy aligns with theirs can make a strong impression.
Emphasize cultural openness. Show your willingness to adapt and appreciate Spanish culture. Demonstrating cultural sensitivity is key for international teaching positions.
Showcase relevant experience. Highlight any past teaching experiences, especially if you've taught English as a second language. Mention any TESOL, TEFL, or related certifications. If you have never taught before, that is fine! Tell us about your experiences outside of the classroom that are still relevant.
Prepare for classroom scenarios. Be ready to discuss potential classroom challenges, such as handling different proficiency levels or integrating culture into lessons.
Practice your Spanish. Even if you're not fluent, showing an effort to learn or use basic Spanish phrases can convey your commitment to integrating into the Spanish educational community.
Be enthusiastic. Show genuine enthusiasm for teaching and the opportunity to make a difference in students' language learning journeys in Spain. Our program is a fun opportunity to go abroad for a year, but ultimately, it is about the students and their future.
How long can a teacher remain at RVF?
As of right now, someone can continue in our program for three consecutive years!
What significant contributions can a teacher from RVF make toward achieving Spain's English language learning objectives?
RVF International participants offer a unique blend of native English proficiency and cultural insights, enhancing Spain's language learning objectives. Their presence offers students an authentic linguistic experience, from accurate pronunciation to understanding colloquialisms. By emphasizing real-world communication, RVF aligns with Spain's goals of functional English proficiency. This hands-on exposure, combined with innovative teaching methods, bridges textbook knowledge with practical language use, making a tangible difference in students' English fluency and accuracy. The goal is to help raise up the next generation of fluent English speakers in Spain.
Looking for strategies for teaching English pronunciation? Read about how to teach the IPA chart.
What are some of the perks of the partnership between RVF and Bridge?
The very real relationship we have with real people at Bridge is by far the best part of our partnership with them. Not only do we feel like we are partners, but we actually are partners in the true sense of the word, working together to help teachers and students grow educationally, professionally, and personally. This back-and-forth collaboration and team effort has made the RVF-Bridge partnership not only special and truly helpful, but also extremely beneficial to each of us, and most importantly to the respective audiences that we want to serve.
What's next for RVF?
We are working hard to continually perfect our Teach Abroad program. Although we are interested in expanding to other countries in Europe and Asia, we are proud of what we have built in Spain and want to continue to help more and more people teach abroad each year, and to help raise up the next generation of English speakers in Spain, while having a blast doing it!