Are you planning to jet-set to Spain to teach English? Chances are, you'll find not only TEFL prospects but also a host of cultural adventures! From learning about medieval European history to indulging in tapas to brushing up on your Spanish skills, this popular TEFL destination has attracted lots of teachers for the unique experiences they can get. Let's explore the ins and outs of how to teach English in Spain and where you can find EFL teaching jobs in person and online.
Is there a demand for English teachers in Spain?
As one of the biggest markets for teaching English in Europe, Spain has a strong demand for English teachers. Whether you prefer to work in big cities like Madrid and Barcelona or in small towns like Andalucia, you'll find plenty of EFL teaching opportunities in schools, in language academies, or even as a private tutor.
The most in-demand English teaching positions in Spain are for language assistants or auxiliarios de conversación. As a language assistant, you'll provide support to teachers in public or semi-private schools and take part in conversational or language exchange activities in English. Spain and the U.S. have also recently come up with an agreement to recruit more native-English-speaking teachers to promote English studies in Spain and exchange programs, so you can expect more job openings in the coming years!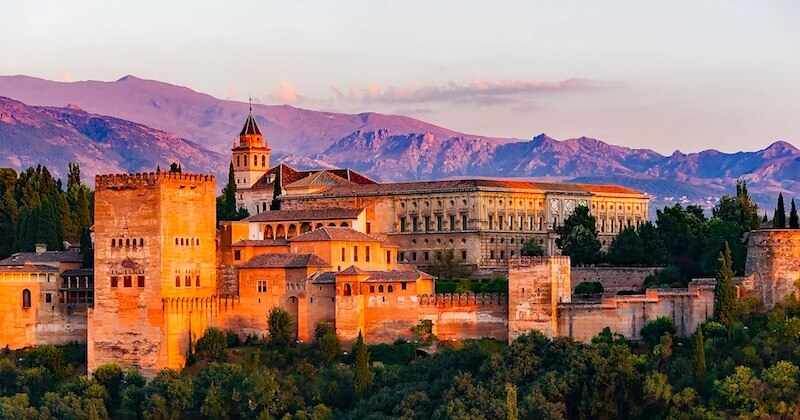 What qualifications do I need to teach English in Spain?
While the requirements for English teaching jobs in Spain vary substantially from one company or program to another, here are the most important qualifications you need to have, along with answers to some questions about getting qualified for teaching English in Spain.
Do I need to be TEFL certified?
Whether you're a newbie to teaching EFL or already an experienced English teacher, TEFL certification has become a baseline requirement for many TEFL jobs in Spain. Additionally, being certified will give you a head start, especially if you're vying for competitive or high-paying positions in schools or if you want to work in private academies.
Can I teach English in Spain without a degree?
While you'll see that a lot of English teaching jobs in Spain require a bachelor's or an associate degree, there are still plenty of language schools or companies that open their doors to English teachers who don't have a college degree as long as they have TEFL certification or a native English level.
Read more about teaching English abroad without a degree.
Can I teach English in Spain without experience?
Yes, you can! Even if you're just getting started in your English teaching journey, you won't have problems landing opportunities in Spain. Many language assistants, or auxiliarios de conversación, programs, for example, welcome teachers who have little or no teaching background. So, it can also be a great way for you to begin building your TEFL career and gain teaching experience.
Here are some easy ways to get TEFL experience.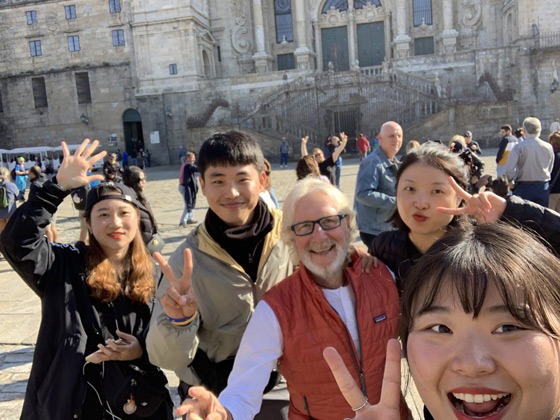 What are the visa requirements to live and teach in Spain?
Teaching English in Spain will also require you to have the right visa:
If you are an EU passport holder, you won't need to get a work permit to work as an English teacher.
Non-EU citizens will be required to apply for a work permit. However, if you teach with a language assistant program, you'll be granted a student visa, which is typically processed faster and enables you to teach English in Spain.
Find English teaching positions on the Bridge Job Board.
How much do English teachers make in Spain?
The good news about the average teaching English in Spain salary is that you can earn a decent amount and live comfortably.
On average, English teachers in Spain can make around $1,120 USD per month. Language assistants teaching with government-sponsored programs can earn between $730 to $1,250 USD monthly, while the pay for teaching with private academies can range from $1,040 to $1,460 USD a month. If you're looking to teach English online, the hourly rate ranges from $10 to $20 per hour.
Compared to its neighboring countries, the cost of living in Spain is more affordable, even in big cities like Madrid. For instance, renting a single room in a shared accommodation can cost you between $250 to $600 USD per month. Meanwhile, the average budget for food can be anywhere from $100 to $200 USD per month.
Depending on the program or company you teach with, you can receive additional benefits, such as assistance in finding housing and medical coverage.
Learn more about TEFL salaries abroad and online!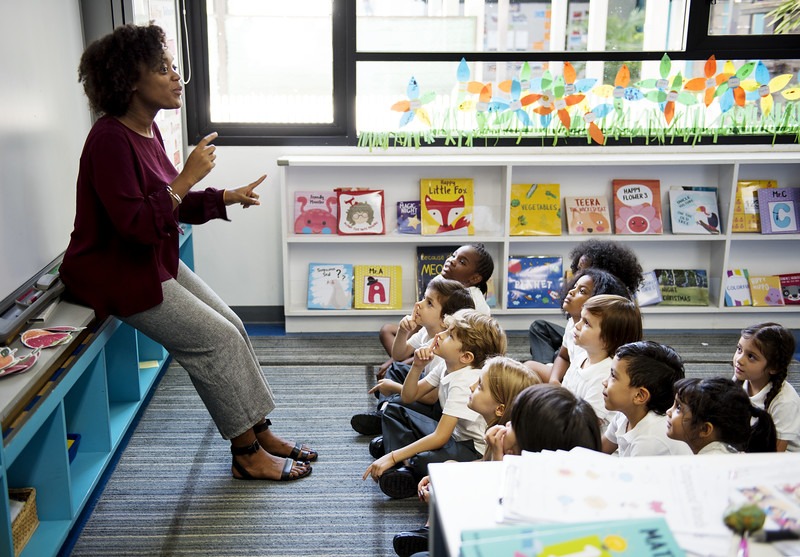 Where can I teach English in Spain?
You can find English teaching jobs in Spain in a variety of places.
Schools
Language assistants typically work with children in Spanish public or semi-private schools. This is usually because they are placed through various types of programs:
Government-sponsored programs. For instance, the North American Language and Culture Assistants Programs (NALCAP) places language assistants in public schools across Spain.
Private language assistant programs. Organizations like BEDA and UCETAM provide teacher placement in semi-private Catholic schools (also known as concertados) for a small fee or deposit.
Third-party providers. Teaching through programs like CIEE, RVF International, and ConversaSpain will require you to pay a fee, but they guarantee language assistant placement in public schools in Madrid and other regions in Spain. They also provide more support, such as visa guidance, airport pickup, and pre-departure assistance.
Language academies
Not keen on teaching in Spanish public schools? No problem! You can find work in private language academies. Aside from teaching young learners, you'll also find more opportunities for teaching Business English to adults.
Keep in mind that you'll need a work visa (or else to be an EU citizen) to work for an academy. If you've been on a student visa in Spain for three years, a job offer from a language academy will also allow you to change your visa and get a work permit.
Here are some private language academies across Spain:
Online
Hoping to teach English to Spanish learners from home or as a digital nomad? You have options for that too! You can teach English online for language academies, such as the following:
Alternatively, you can also teach English via online marketplaces:
For a breakdown of the differences between language schools and marketplaces, check out the following video, from a previous Bridge Summit:
How do I find English teaching jobs in Spain?
There are a number of ways you can discover in-person and online TEFL opportunities in Spain:
Pro Tip: Hiring season in Spain begins in September and October. Meanwhile, if you'd like to apply to a language assistant program, it's best to send your application in January.
How do I get an English teaching job in Spain?
Now that you know the EFL teaching prospects awaiting for you in Spain, you simply have to prepare yourself for the job hunt and boost your chances of getting hired!
Make sure you're qualified. Take stock of your qualifications and check that they meet the most common requirements, such as TEFL/TESOL certification of 120 hours and above, a bachelor's degree (in some cases), and native or near-native English proficiency.
Update your resume. Grab your potential employer's attention more easily by highlighting your credentials and skills on your teacher resume. Don't have one yet? We have a guide for that!
Get TEFL experience. Although English teaching experience is not always required by Spanish schools or academies, gaining in-person or online experience will qualify you for more jobs and make you more in demand. But if you haven't taught English yet, don't worry! You can complete an in-person Guided TEFL Practicum or a Teaching English Online Practicum, which will definitely count as experience that you can showcase when you start your job search.
Learn more in our step-by-step guide to teaching English abroad!
Is teaching English in Spain worthwhile?
Definitely! Be it for Spain's diverse and laid-back culture, its fantastic gastronomy, or the new Spanish students you'll meet along the way, working as a TEFL teacher in Spain offers you a chance to grow your English teaching career, a work-life balance, and experiences of a lifetime. What's more, there are so many places to explore in this region – from architectural wonders to idyllic beaches to ski resorts. So, if you're looking to feed your wanderlust, Spain is definitely where you should be headed next!
Charting your own TEFL path in Spain may be exciting not only for the numerous English teaching jobs you can choose from but also for the perks you can enjoy during your stay. By ensuring that you're equipped with the essential qualifications, you'll make your dream of teaching in this vibrant, culture-rich European country a reality!
Teaching English in Spain is a great way to taste adventure, sample a rich culture, and advance your career as an ESL teacher – no matter your level of experience! If you're looking to boost your marketability before teaching abroad, check out the 120-hour Master Certificate TEFL/TESOL course.