For Bridge grad Edward "Eddie" Hallifax, from the U.K, age has never been a setback to thriving in the English teaching field. Eddie started his TEFL career in Spain – now he's working independently, as well as for online English schools and marketplaces for students all across the world. He details what it's like to live and teach in Spain, how to stand out as a freelance English teacher, and how he's worked towards continuously building his ESL teaching skills.
You can teach Business English online, like Eddie, with BridgeEnglish!
Can you tell us a bit about yourself, Edward?
I'm 58. I'm originally from London in the U.K., but I've been living in Madrid, Spain for the last 20 years. Prior to my career in English language teaching, I worked in logistics and supply chain management. The last company I worked for was a major American multinational, UPS, in the warehousing department. I was responsible for warehousing in Spain for various companies in the IT sector. Then, I moved into teaching in 2012. In February this year, it'll be eleven years since I moved over into teaching.
I teach Business and general English online, mostly to adults in company classes. I'm teaching mostly one-to-one.
Learn the ins and outs of teaching Business English.
How did you decide to become an English teacher?
It wasn't something I would've done when I was younger. But in Spain, it is one of those things that you can do. I sort of took voluntary leave in 2011 and I finished with UPS in the same year. I thought, "What could I do at my age now when I'm nearly 50?" So, I decided to train as an English teacher. I did a month-long TEFL course in Madrid, and then I started teaching two days after I completed my course. Nevertheless, a one-month course does not make you a teacher, but you learn with time and find out what works and what doesn't.
Interested in becoming an English teacher? Browse all of Bridge's online TEFL courses.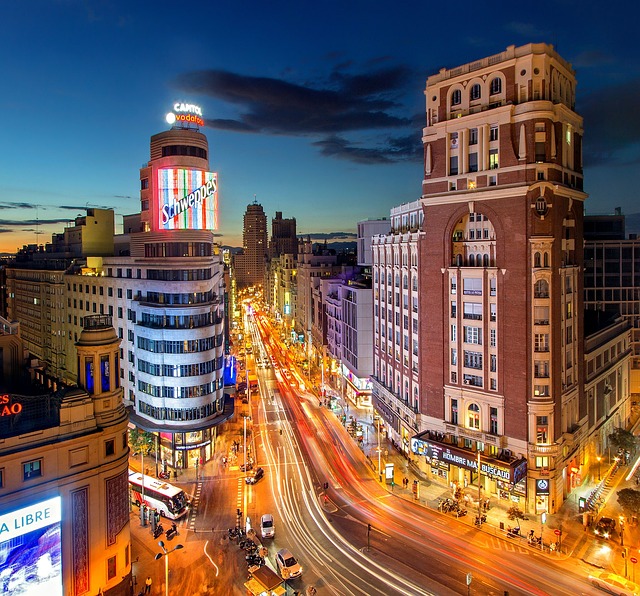 So, here I am eleven years later. Teaching English is something that I do enjoy doing now. I think there are two types of people in this business: those who do it to travel, and maybe they will return back to what they did before; or those who want to make a career out of it – I'm that sort of person.
I work on the platform Cambly, and I spoke to over 2,000 students from 69 different countries last year. This is something you can only do in education, really, and you can only do that teaching online. By teaching virtually, you have the availability to teach when and where you want.
Where have you taught?
I was a senior teacher for two years in an academy in Madrid before the pandemic. I was doing a little bit of working with new teachers, and [teacher training] is something I would like to do again in the future.
I also worked with my Director of Studies to develop a course for air traffic controllers. The academy where I worked was an air traffic controller academy and English is very important in that sector. So, we worked with a lot of students from that academy, helping them to pass their English test, which they have to do as part of their training to be an air traffic controller.
What do you like about teaching in Spain?
Spanish learners generally are very friendly and keen to learn. There's a little bit of resistance here to learning English, as Spanish people are very proud of their language. But Spain has changed. As a country, the best jobs are in companies where you need to speak English – many of the top companies in Spain will not employ you if you don't speak English.
Although Spanish is the language for living, you really need to speak English if you want to have a great career, good job opportunities, and travel abroad. So, that's why I like helping Spanish people improve their English: so they can be more global.
What's the place you're living in like?
I live about 10 kilometers from the city center. I'm still in Madrid. We have the metro and trains. There are many outdoor activities you can do here, particularly in the good weather (between March to November). Spanish people are very much the outdoors type and they like to eat out a lot and get together with the family. It is a good place to live, especially if you teach English.
Spanish nightlife is one of the best in Europe now. You have dinner at 10:00, go out at midnight, and come back for breakfast. It is very much like that, especially for young people.
Where do English teachers usually find teaching opportunities in Spain?
There are many schools in Madrid and Barcelona. Many teachers also come through the Language Assistance Program, where they help Spanish English teachers. They can work here for two years, have a good life, and travel. With the Language Assistant Program, you only work four days a week, normally from Monday to Thursday. So, it gives you a good opportunity to travel to other parts of Spain.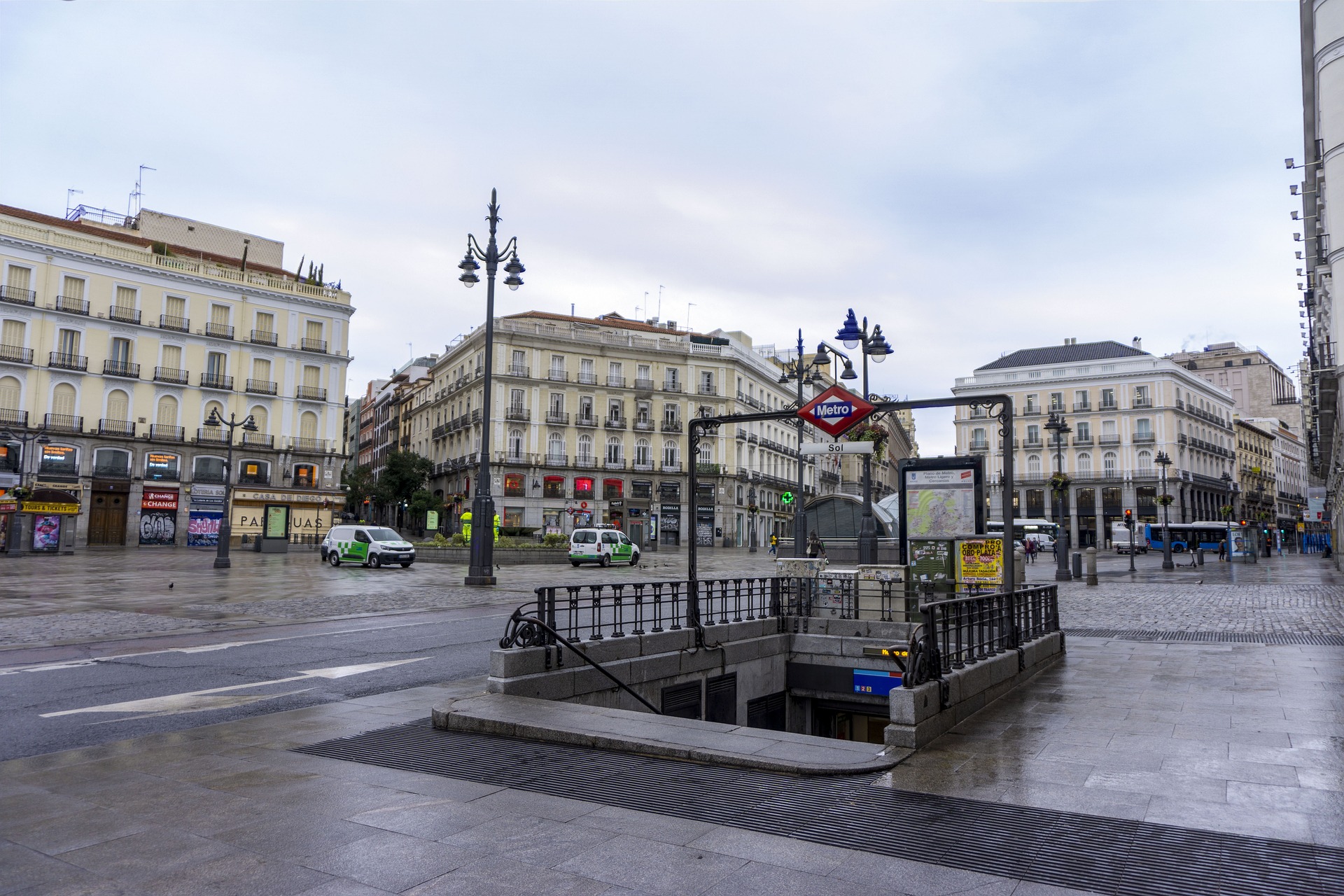 Can you tell us more about your job?
I'm a freelancer, so I work for myself, I still do classes with Cambly, and I work for two other companies. Most of my hours are with a company in Spain, and we do company classes. I also work with a New Zealand company, the English Farm, and we work with Japanese students. So I tend to work Saturday morning and Sunday morning with them, and then I do some hours with Cambly.
I teach general English but my specialization is business English. Most of my students tend to be business English students who need English for their jobs. A lot of them want to improve their speaking and listening skills. So, that's what I tend to find.
Learn the operational and business skills you need to succeed in the Specialized Certification in Teaching English Online as a Freelancer course.
Many aspiring English teachers worry about finding jobs because of their age. Do you think age is an important factor when it comes to succeeding in this field?
That's one of the things with our sector: Age is not a restricting factor. Although for some types of jobs, like teaching young learners, employers prefer to have younger teachers, I haven't met any older teachers who've had problems finding jobs. There are jobs for everyone. There are jobs both for younger and older people. You just have to be flexible, depending on the age.
Check out the best places to teach English when you retire!
How do you stand out as an English teacher on the online marketplace Cambly?
I think the key with Cambly is:
Giving good feedback to all your students. Pick out the key points that you've had with the student. If he has a particular problem, you make a note and give some feedback at the end.
Having materials. Although Cambly has its own material, I tend to use other materials too.
Checking with the students. Sometimes they just want a conversation, other times they want to talk about a specific topic or a specific thing. When you start, it's important to find out what the student wants to do. Whomever the student is, I always do a needs analysis first to find out what they need.
Get more tips for standing out on an ELT marketplace.
What kinds of materials do you like using in your classes?
I use some platforms like ESL Brains, The English Flows, and Handouts Online. I tend to look for materials on the internet or look for interesting articles specifically for the students.
Sometimes, you do have to follow a book for the Business English classes because the company has one, but you've got to strike a balance. For example, you can use the book in one class, then for the next class, you can look for a listening exercise or an article based on what you've done in the previous class.
Get more ideas in the Micro-credential course in Materials Development for the EFL Classroom.
Do you recall any memorable moment you've had with a student or with a class?
One of my first three students was an executive for the big American company Accenture, and she was with me for a year and a half. We had a very good time together. I remember she bought me a 40-year-old bottle of whiskey, which was about €160, when we finished the course.
Aside from that, other students have bought me a bottle of whiskey, a very expensive Parker pen, and a ticket to watch an Atlético de Madrid football game. I've had a few nice experiences in my time as a teacher.
Here are 10 fun and easy games you can use in your Business English classes.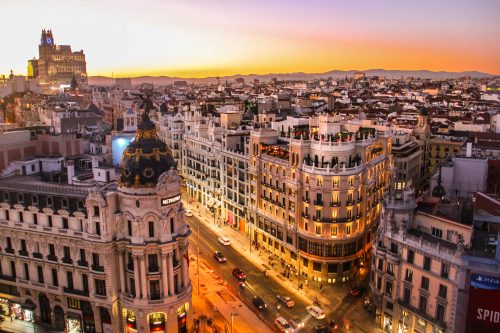 As I was trained to teach face-to-face classes, I took the 120-hour Specialized course in Teaching English Online to adapt my teaching experience. I had already been teaching for nearly eight years by the time I switched to the online classroom, so I had a lot of natural skills that I could use in the classroom. But, the dynamic in an online English class is different.
I took the Micro-credential course in Games and Activities for the Online Classroom because I wanted to make my online classes a bit more dynamic. It can get a bit boring if you're just reading an article, but with online learning, you do have other types of resources, like videos and podcasts, that you can use.
Check out these 12 low-prep ESL games for teaching online.
How did these courses help you professionally?
What I did learn from the courses was that I was able to adapt the things I already knew to the online environment. I think the future of teaching might be blended, although some people will still like face-to-face. So, I think for anyone who's considering making that move from face-to-face teaching to online, it's definitely worth doing this course to familiarize yourself with the different apps and ways of doing things. There's a lot of information you can download from the course that you can use in your classes. Through the chats and the discussion forums in the course, you also get lots of information from other teachers, which is the most important thing because they're on the front line.
What else would you like to accomplish in your career as an English teacher?
I'm probably going to do a higher-level course like the DELTA. I've looked into getting a master's, but I would actually like to do a diploma course. I'm looking to have a refresher on my teaching skills. And courses like the DELTA really look at your teaching skills and help you improve and become a better teacher.
I don't expect to retire at 67. I think the great thing about our job is we can continue working, and being older is not a barrier. Maybe I won't go full-time after I retire, but I can continue working to earn extra income.
The university-affiliated, graduate-level International Diploma in English Language Teaching (IDELTOnline™) earns you credits that can be transferred to a master's in TESOL. Learn more!
Do you have any tips for English teachers who want to teach in Spain?
Learn a little bit of Spanish if you can. In Madrid or Barcelona, you will probably get by if you don't speak Spanish. But in other parts of Spain, you need to know some Spanish in the smaller cities or towns.
Don't limit yourself to Madrid and Barcelona. Consider going to the smaller cities in Spain. In big cities, there's a lot of competition for English teachers, particularly in the center. But if you're prepared to go to the smaller and quieter cities, you can often get a better deal, salary, and experience. If you want to come for the Spanish experience and you're really looking to improve your Spanish, maybe consider going to another city.
Get TEFL/TESOL certified. While it is possible to teach here without a degree, the salaries may not be as good. But if you haven't got a degree, get a TEFL/TESOL certificate.
If you want to do Europe, in my opinion, probably Spain is one of the best places because it's well connected to the US and other countries. It's a good place from which to visit the rest of Europe, and you can have a good lifestyle here. I'd recommend Spain for anyone who's starting out in English teaching.