Teaching English as a foreign language (TEFL), whether online or in the classroom, is a rewarding career choice, but for many who are interested in this field, one of the first questions they have is, "What is the typical TEFL salary?" This can be a complicated question since there are a lot of factors that go into pay for English teachers, like the location, your qualifications and experience, or what a particular employer offers. Let's break these factors and others down to give you a realistic idea of how much money you can make as an online or classroom-based English teacher.
What's a typical TEFL salary for teaching online?
There are a lot of benefits to teaching English online, such as good pay and the ability to work from almost anywhere in the world. Online ESL teachers tend to make between $10-20 USD/hour getting started before being able to charge higher rates of up to $40 USD/hour with credentials and experience. To get a better idea of where you might fall in this range of teaching English online salaries, consider the following variables.
TEFL/TESOL certifications affect your salary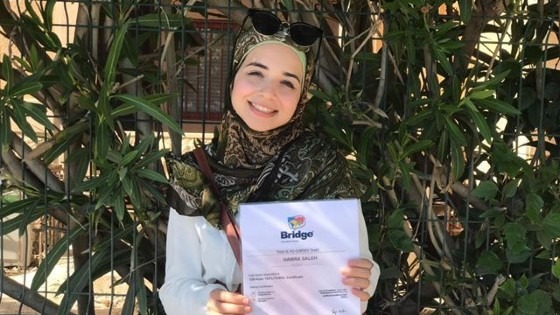 Most online ESL companies require that teachers hold a certification such as a TEFL/TESOL certificate of 120+ hours. In addition to general certification, it's recommended that you also earn Specialized Certification in Teaching English Online. Specialized certifications are a great way to make your application stand out from the competition and can also lead to a higher starting salary since you'll have specific training for the job you're applying to.
Your TEFL salary depends on your teaching experience
To gain a higher starting TEFL salary, having anywhere from six months to two years of ESL teaching experience is important. If you don't have previous teaching experience, don't worry, get creative!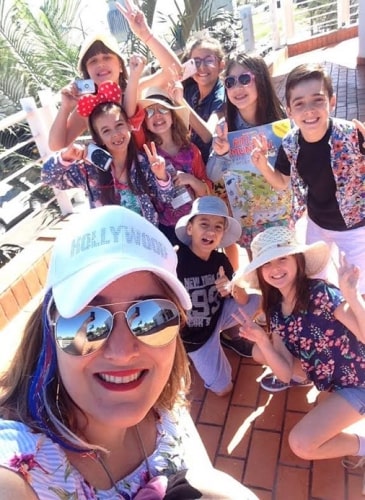 TEFL salaries are affected by whether or not you have a degree
You will likely find that you can earn more money teaching English online and have more job opportunities if you hold at least a bachelor's degree. Some online ESL companies have this requirement and others do not.
Learn more about online English teaching jobs that don't require a degree.
If companies do require a degree, they'll state this in their job requirements. Also, there are some that will allow you to apply if you are a current university student, especially if you are within 1-2 years of completing your degree.
A few companies prefer their teachers to have degrees in education, linguistics, English, or a related field; however, most just care that you have a bachelor's, and the subject won't matter to them.
ESL companies offer different rates
The range of online ESL salaries will also vary from company to company.
Some online tutoring companies have a specific base pay where all teachers start, while others allow for more negotiation based on your experience, qualifications, and how you perform during your interview. Keep in mind that salary can also depend on the country where the online ESL company is based. For example, companies in Asia tend to pay teachers higher salaries than companies in Latin America. However, pay isn't going to be your only consideration; you may find that the schedule or student demographic of a company in Latin America is a better fit for you.
Check out ESL companies that are currently seeking online English teachers.
Working as a freelancer allows you to set your own rates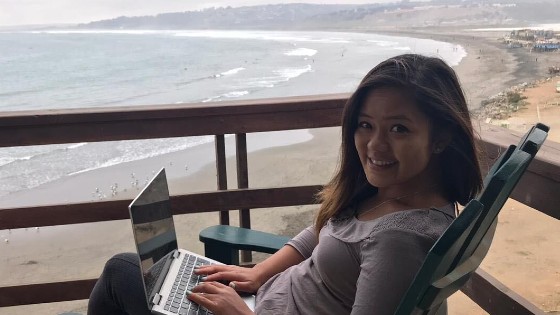 Another option is to go freelance. The advantages of freelancing are that you can set your own rates and might have more flexibility. However, you'll also need to do your own marketing to gain clients and create your own lesson materials.
Learn the marketing and business skills needed to launch a successful freelance tutoring business in the Bridge Specialized Certificate Course: Teaching English Online as a Freelancer.
What's a typical TEFL teacher's salary for teaching abroad in the classroom?
So, how much do English teachers abroad get paid? Overall, a TEFL teacher's salary can vary anywhere from $600-$4,000 USD per month. Why the drastic range? There are several factors affecting this number.
Location greatly affects your TEFL salary
Where you teach (the region and country) is probably the single most important factor in how much money you'll make teaching English abroad. Some of the highest-paid TEFL jobs are located in Asia and the Middle East, in countries such as Japan, Saudi Arabia, and the United Arab Emirates. This article, "Teaching English Abroad Salaries," goes more in-depth on specific countries with TEFL salary by country.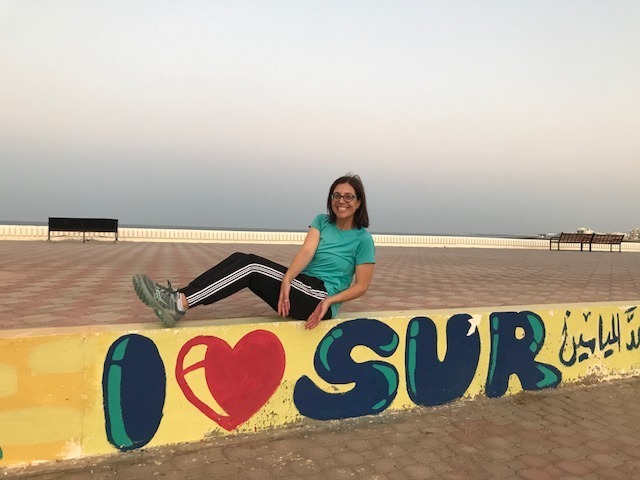 Consider the cost of living when you look at a TEFL salary
While it might be tempting to just pick the highest paying job you're qualified for, it's essential that you also consider the cost of living for any given location when calculating your potential salary. There are a couple of reasons for this:
It's important to realize that living in a town or smaller city with a lower salary might allow you to save more in the long run than having a slightly higher salary if you're living in a very expensive city.
Or, if you love a certain city or country, you might not mind breaking even each month to have the experience of living in a place that you've always dreamed about.
Keep in mind that in addition to your TEFL teacher salary, some schools might provide you with free housing or a monthly housing stipend. Since housing is often the biggest expense, this can definitely have a large impact on your potential salary and how much you can save.
How can I make a higher TEFL salary?
There are a few things that you should keep in mind if you want to gain higher-paying TEFL jobs either online or in a classroom. For starters, if you're not sure whether you want to work online or abroad (or both!), you can get TEFL certification that qualifies you for any type of job. An option like the 240-Hour Teaching English Online + Worldwide Certification Bundle is great for teachers who want the freedom to teach both in the physical classroom and online.
Below are some other ways you can set yourself up to earn a higher TEFL salary.
Teaching online: Tips for a higher TEFL salary
Do research to find the company with the highest possible starting pay, and then as you gain experience, you could add in a second company where you might earn a better starting pay because of your experience with your first company.
Make yourself available during peak hours. Opening teaching slots during the company's most requested hours (which usually depend on students' or parents' requests) will get you many bookings that a lot of other teachers miss out on.
Teach online freelance classes on your own. Try specializing and teaching a particular TEFL niche such as TOEFL or IELTS training. Or, if you have experience or education in a particular industry, offer your services to professionals in that field.
Bridge's Micro-credential course in Teaching IELTS Prep helps you get started in training students for the most popular English proficiency exam.
Teaching in the physical classroom: Tips for a higher TEFL salary
Both credentials and teaching experience are what highly-paid regions such as the Middle East and Asia are looking for in their teachers. In order to qualify for jobs in these well-paid regions, schools will place a lot of emphasis on your educational background. You'll need at least a bachelor's degree, and often a master's degree. Earning advanced TEFL/TESOL certification like the Bridge International Diploma in English Language Teaching (IDELTOnline™), which can be taken for graduate-level college credit, is also a great way to get a competitive edge.
Is TEFL a good career choice?
TEFL can be a great and rewarding career choice. Whether in a physical classroom or online, you'll have the chance to meet people from different countries and cultures while providing your students with valuable skills that could change their lives. Plus, teaching will give you so many transferable skills — like training, recruiting, customer service, and management — that you can use in almost any other career field in the future.
Remember that most of us regret the things that we don't do rather than the things we do. Your first step is to earn your TEFL online certification and after that, you can find the job that's the best fit for you in regard to TEFL salary and other factors. Go for it! Teaching ESL might be one of the best decisions you'll ever make.