The English teaching landscape has changed rapidly in recent years. Virtual learning has become the standard, with more people than ever becoming online English teachers either with companies or on their own. And while teaching English abroad is still a goal for many, it has been redefined to include a hybrid of online and classroom instruction or teaching English online while living abroad as a digital nomad. How can teachers prepare and qualify for such diverse opportunities? One option is to combine general TEFL/TESOL certification with specialized certification in teaching English online, with Bridge's Comprehensive Certification Bundle.
What is the Comprehensive Bundle?
This bundle is a versatile, 240-hour TEFL/TESOL certification package that prepares teachers for both online and classroom instruction. The bundle includes three Bridge courses:
120-Hour Bridge Master TEFL/TESOL Certificate
60-Hour Foundations in Teaching English Online
60-Hour Advanced Methods in Teaching English Online
Who is this bundle for?
This bundle was specifically designed for new or previously uncertified teachers who want the most versatile certification at the best price. This bundle is a good choice for you if:
You're new to teaching English.
This course gives you the preparation you need to teach English in a classroom, online, or a blend of both (blended/hybrid learning).
You don't have previous TEFL/TESOL certification.
There are no prerequisites for the Comprehensive Certification Bundle. It will provide you with accredited, internationally-recognized teaching credentials that never expire. You'll stand out when applying to jobs by exceeding hiring requirements for most TEFL/TESOL positions!
You want the best certification at the best price.
You could enroll in each of these courses separately, but by bundling you'll get substantial savings on top of the already discounted prices, making it the best value.
What will I learn in this 3-course bundle?
You'll start with a foundation in teaching English.
The Comprehensive Certification Bundle is for new or previously uncertified teachers, so it starts by building a strong foundation in English language teaching methodology and applications with the 120-Hour Master TEFL/TESOL Certificate (a professional certificate). This course has several components:
You'll complete 13 modules of TEFL/TESOL theory, methodology, and lesson planning practice. You'll take a comprehension quiz at the end of each module and submit written assignments, such as lesson plans, throughout the course.
Next, you'll complete a course in teaching English grammar, called Grammar Advisor (40 hours), which is also a teaching resource you can access for a full year.
The final two components of the Master Certificate are a 10-hour Introduction to Teaching Young Learners and a 10-hour introduction to Teaching Business English. These two groups are among the most common student demographics in the TEFL/TESOL field, so having a basic knowledge of how to teach these groups is essential.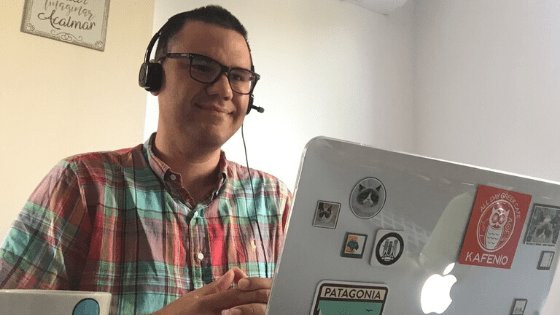 "I didn't want to become an expert in teaching only one type of learner or using a short range of techniques. This certificate offered different tools and points of view on teaching in different environments, and I'm happy to see that it was the best choice."
-Course grad and online English teacher Jonathan from Argentina
We also offer the option to upgrade your Bundle with our more advanced, graduate-level TEFL/TESOL course: the 150-Hour International Diploma in English Language Teaching (IDELTOnline™). Both the Master Certificate course and the IDELTOnline™ are great options for new teachers seeking this foundation. Contact an advisor if you're not sure which is right for you.
Then, you'll continue your training with Specialized Certification in Teaching English Online.
Teaching online is distinctly different from teaching in a traditional classroom. Therefore, the next step in the Comprehensive Certification Bundle is our two-course Teaching English Online series.
You'll complete a total of 10 modules covering the tools, technology, and teaching methods specific to the virtual classroom. Like the Master Certificate, you'll take a comprehension quiz at the end of each module and submit written assignments throughout the course.
In Foundations in Teaching English Online, you'll learn about the different positions open to you as an online teacher, technology used in the online classroom, teaching skills unique to this setting, and planning virtual lessons.
In Advanced Methods in Teaching English Online, you'll learn more about different online technologies, techniques for reducing teacher talk time (TTT), the importance of accuracy vs. fluency, how to accommodate different learning styles in the online setting, and strategies for keeping students engaged, and more.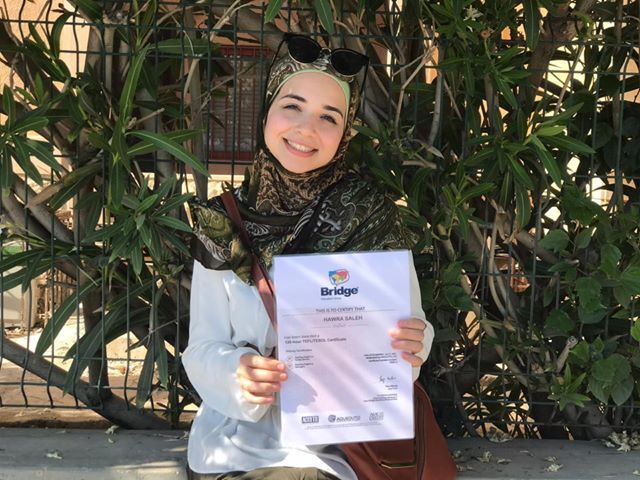 What are the requirements to take the Comprehensive TEFL/TESOL Certification Bundle?
The only requirement to enroll in this Comprehensive Bundle is to be at least 18 years old. If you're not a native English speaker, we recommend an intermediate level of proficiency (B1) in order to successfully complete the course.
Learn more about English language proficiency levels.
How does the Bridge course platform work?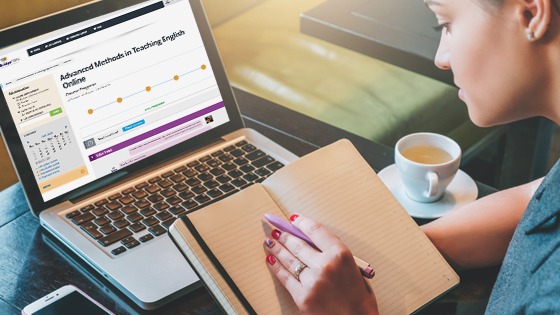 Bridge courses are designed to be easily accessible, fun, and engaging.
100% Online: You can complete your course from anywhere, using a computer, tablet, or phone.
Personal tutor: From the day you start your course, you'll be assigned a personal tutor who will help you develop as a teacher throughout your training. He or she will give you feedback on your lesson plans and other assignments and answer questions about what you're learning.
Flexible schedule: You can start your course the same day you enroll and work through it at your own pace. You will be given a total of 6 months to complete the bundle (3 months for the Master Professional Certificate course and 3 months for the Teaching English Online Specialized Certification courses). Most students finish in less time.
Interactive content: The learning platform is dynamic, with features like how-to videos, downloadable resources, practices quizzes and activities, and discussion boards where you can interact with other trainees in the course.
Are the courses accredited and internationally recognized?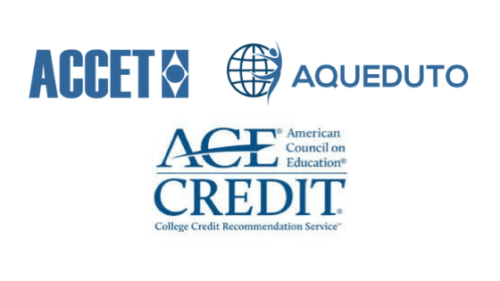 Yes! Bridge and all Bridge online TEFL/TESOL courses are accredited by ACCET (the Accrediting Council for Continuing Education and Training), which is recognized by the US Department of Education, as well as by another well-known accrediting body in the UK, Aqueduto (Association for Quality Education & Training Online).
What's more, the courses in this bundle have been recommended for university credit by ACE CREDIT®.
Master Certificate in Teaching English as a Foreign Language: Recommended for 6 undergraduate-level credits
Foundations in Teaching English Online: Recommended for 3 undergraduate-level credits
Advanced Methods in Teaching English Online: Recommended for 3 undergraduate-level credits
You can also earn 1 Continuing Education Unit (CEU) for every 10 hours of Bridge certification; therefore, this bundle bestows 24 CEUs.
What kinds of jobs will this bundle qualify me for?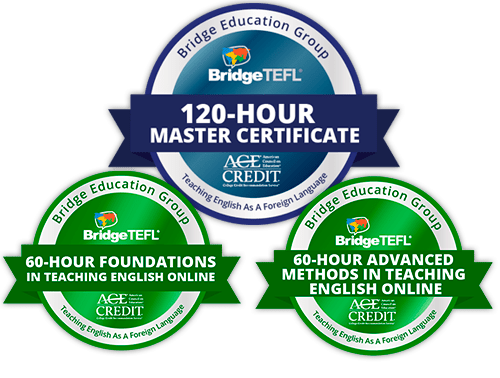 This certification will qualify you to teach English abroad in locations such as Asia, Latin America, and Europe (check out the top places to teach abroad in 2022), as well as online with well-known companies. Or, if you plan to launch a freelance English teaching career, these qualifications will help you attract more students for in-person or virtual lessons.