Teaching ESL – Tips for Preparing Lesson Plans
By Bridge
January 18, 2011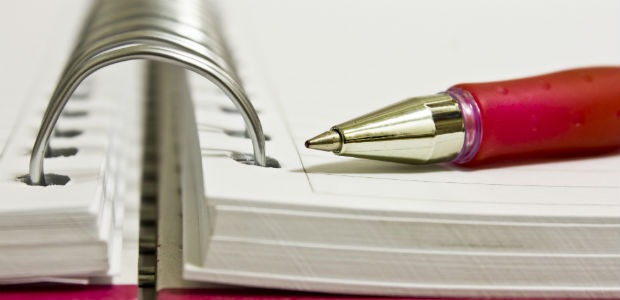 This post was written by Laura Greenwood
Well, if you read my blog about teaching large English classes you might have surmised I have strong views on how to be a successful ESL/EFL teacher. My views are based on experience in the field and specifically my job of teaching both the CELTA and BridgeTEFL's IDELT, both teacher training programs. I encourage anyone who disagrees or has additional thoughts to comment.
What are the reasons for preparing a lesson plan?
Gives structure and shape to your lesson: helps you work out and organize the staging and timingof activities (organization)
Enables you to formulate a teaching objective; gives a means of stating the learning objectives to your students
Students will feel that you're a well-prepared teacher
Helps you prepare appropriate techniques, materials and procedures
Helps you anticipate students' problems and make assumptions
Serves as a reminder to refer to during the lesson to keep you on track, especially if you expand or go on a tangent
Provides a written record for future lessons, supervisors
How to plan lessons: Teachers should begin by asking the following questions:
There are four questions you need to ask yourself as you plan; each one helps to create a comprehensive lesson plan.
Purpose: does your plan have a purpose (meaning why do the students need to learn this)?

There should be both teaching and learning objectives and include short and long-term goals.
Interest and motivation for the students? (This is related to relevancy and usefulness of the language or skill.)
Enjoyment? Variety is important when planning activities or tasks and in addition, Ss (students) must be exposed to activity formats that will be on any assessment. Therefore, if the final test includes a Cloze, you had better expose your Ss to cloze activities so that you set them up for successful assessment.
Practicality in the classroom? The physical arrangement of the classroom has to work; materials, timing, and staging have to mirror that practicality.
Adapted from P., Linsay, (2000). Teaching English Worldwide. Burlingame: Alta Book Center Publishers.
Planning a lesson:
In a PPP there are three stages: Presentation of new language, Practice of new language , and Use/Production of new language. In a Receptive Skills Lesson Plan there are five stages: Lead In, Pre-Vocabulary and Prediction, Gist Task, Detailed Task(s), and Follow Up.
When you present new language you should think about:
Stages, aims, timing, T-S, S-S, and S-T interaction patterns, context, eliciting questions, meaning (CCQs), pronunciation, and form.
Teacher Aims are also important. Remember that both  learning and teaching should be purposeful.
So what are 'aims?'
Activity Aims should tell you what you hope your students will accomplish by doing the task or activity. They are measurable and set your students up for successful new language use. They are different from the procedure (what you students will do, i.e., fill out the matching worksheet).
Jim Scrivener says in Learning Teaching (2005) that aims are the outcomes you expect from the lesson and the outcomes are from the learner's viewpoint.
Lesson Aim = teachers know how the mechanics of the lesson will work, but why are the learners doing it? How will doing the lesson plan help their English?
Activity/Task Aim = teachers know how the mechanics of the activities will work, but why are the learners doing them? How will doing these activities, using this material, help their English?
Definition
An objective is a description of a performance you want learners to be able to exhibit before you consider them competent.
An objective describes an intended result of instruction, rather than the process of instruction itself.
Reasons for Stating Objectives
To aid you in selecting teaching methods. (Remember Alice?)
To enable you to measure the learning outcome.
To assist students in organizing their efforts.
ABCDs of Writing Objectives
A-Audience: The who. "The student will be able to…"
B-Behavior: What a learner is expected to be able to do or the product or result of the doing. The behavior or product should be observable.
C-Condition: The important conditions under which the performance is to occur.
D-Degree: The criterion of acceptable performance. How well the learner must perform in order for the performance to be considered acceptable.
From http://www.uams.edu/oed/resources/objectives.asp
Hey, thanks for your time! Let me know what you think.