How are you using technology in the English language learning classroom? This co-hosted, free online event tackled the many ways technology can be a tool for today's ESL/EFL educators. On September 22, Bridge and IATEFL LTSIG co-hosted Technology as the Key to Empowering the Global Community of English Language Professionals, leveraging the experience of four expert speakers who each shared their unique perspectives.
Read about continuing growth in the online language learning market.
Collaborative initiatives
The International Association of Teachers of English as a Foreign Language (IATEFL) Learning Technology Special Interest Group (LTSIG) prioritizes collaboration, encouraging members to interact, share knowledge, and network with one another and other organizations around the world. LTSIG Coordinator Dr. Maria Diakou commented that both LTSIG and Bridge have unique strengths, resources, and expertise to share. Collaborative efforts reach a wider audience, making a more significant impact on language education for educators and learners.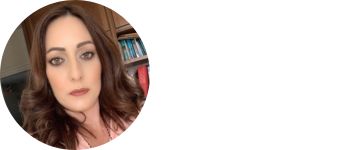 We can learn from each other's experiences, perspectives, and best practices, enriching the knowledge base for both LTSIG and Bridge.
Maria Diakou, LTSIG Coordinator
This type of collaborative event also provides networking opportunities through a mingling of both communities.
"I believe this collaboration will support members of both associations, allowing them to network with a broader community of educators and professionals," she said. "This will potentially lead to new partnerships or opportunities and bring diverse viewpoints and approaches to language education, fostering innovation and growth within the field and developing more comprehensive and high-quality educational materials, programs, and events."
"In light of both organizations' shared visions and mission, it was important to co-host this online event," said Maggie de Oliveira, Bridge Teacher and Institutional Relations Manager. "This event serves as a platform for our communities to exchange ideas, access valuable resources, and collaborate on educational content, all centered around the theme of utilizing technology to enhance ELT practices."
Learn how to use technology as a dedicated assistant in pronunciation teaching.
Technology for teacherpreneurs
The first speaker was Rachel Story, Bridge Instructor and Coach of Teacherpreneur Academy, whose presentation, Unleashing Your Potential: The Essential Toolkit for Modern Online English Teacherpreneurs, focused on leveraging technology to work as an independent online teacherpreneur.
Story is a digital nomad who incorporated her own success story as a teacherpreneur in her presentation. She shared the ways technology has advanced to the degree where running an independent online teaching business has become a viable path for English teachers.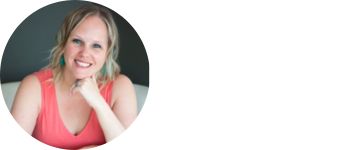 Why go independent? Because it's never been easier. The time is now. The barrier to entering this online space is continually shrinking.
Rachel Story, Teacherpreneur
She described how interest in online learning escalated after the COVID-19 pandemic began, saying the momentum has not been lost, and that there's now more software, apps, and other technology today than ever before.
Story then presented her toolkit for teacherpreneurs, which includes three parts:
Learning Management Platforms: Important because they manage students, lessons, and assignments, these online platforms basically act as digital school buildings. Examples include Koala Go and Off2Class.
Online Content Providers: These companies have ready-made interactive activities that are often free or low-cost. They are a valuable asset that saves time. Examples include BBC's Learning English site and Fluentize.
Story's toolkit is designed for time-efficient and effective lessons. She shared that a successful teacherpreneur should maximize digital opportunities.
"When you are running your own online teaching business, you are wearing all the hats," she said.
Her experience as a successful teacherpreneur led to her position as Teacherpreneur Academy's Instructor and Coach. Members of the Academy take the Succeeding as an English Teacherpreneur Specialized Certification course, with Story's coaching and support, and participate in a series of workshops and webinars. The Academy's platform features a library of resources for independent online English teachers and access to a global community of like-minded online teachers for networking and support.
Learn more about Teacherpreneur Academy's mission to empower independent teachers.
Technology and language learning
Other presenters in the online event addressed artificial intelligence (AI), a teacher's role in lessons, and technology's shortcomings.
For LTSIG's Caterina Skiniotou, technology's role is for brainstorming ideas. In her presentation, Connecting to Progress: Linking Professional Self-Assessment and Development to Student Motivation, she emphasized the importance of reflection on teaching practices, saying it's a great idea to keep a planning and teaching record. Through this documentation, it is easier to collect data to inform future lesson planning.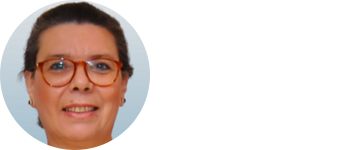 Whenever we need to find out where to go from here, we need to collect data. Data helps teachers improve as English language professionals.
Caterina Skiniotou, LTSIG Administrative Officer
Through data, teachers can answer important questions like:
What has happened?
Why did it happen?
What could happen if …?
What should happen?
Bridge Recruitment Assistant and Teacher Umut Ergöz also spoke with teachers about technology's role in making informed instructional decisions in his presentation, Teacher-Powered Technology-Supported Business English Classes. He stressed the importance of keeping up with technology but also pointed out that even though COVID-19 spurred technological advances, the role of the teacher didn't change.
Modern teachers can support their classes with mobile language apps to further immerse their students in language learning, he said, but ultimately the apps can't answer questions or provide further insights that teachers can.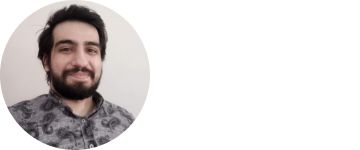 Business English involves the teacher actively supporting and enriching the learning experience with the help of technology while still valuing the input of the learners.
Umut Ergöz, Bridge Recruitment Assistant and Teacher
"Technology is our right-hand man, but we also have to be aware of its shortcomings," he said, adding that educators have a unique ability to understand students' needs and identify their strengths and weaknesses. Technology cannot tailor classes according to student needs, but teachers can.
The final presentation, Online Professional Development of English Language Professionals: From Policies to Practice, was delivered by LTSIG's Letizia Cinganotto. She emphasized that learning contexts today are more hybrid, agreeing with other speakers that there's an increase in technological approaches to learning after the pandemic.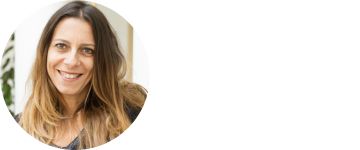 We are now trying to make the most out of the advantages, while not forgetting what we've learned – but rather implementing it.
Letizia Cinganotto, Researcher and LTSIG member
One of the advantages of technology in the classroom is to help teachers avoid burnout. Even though she recognized that technology has several shortcomings, it's important to embrace it. She explained that in her native Italy, the government had banned ChatGPT, a growing AI giant, for about a month. This ultimately proved unsuccessful.
"We cannot fight it, so it's important to understand it," she said.
This collaborative event gathered English language professionals from several countries interested in the synergy between technology and language learning. Both LTSIG and Bridge speakers touched upon different points to maximize the benefits – and be wary of the limitations – that technology can bring to the English language learning classroom. Ultimately, technology is an empowering tool if used correctly, but a teacher has to be able to implement it in a smart and effective manner.